Nestled in nature, we took our lead for this project from the ancient woodland and wildflower meadows surrounding the granite house. A 17th-century building, with 20th century Tudor and Gothic style additions, we created a comfortable sanctuary using colour, pattern and texture.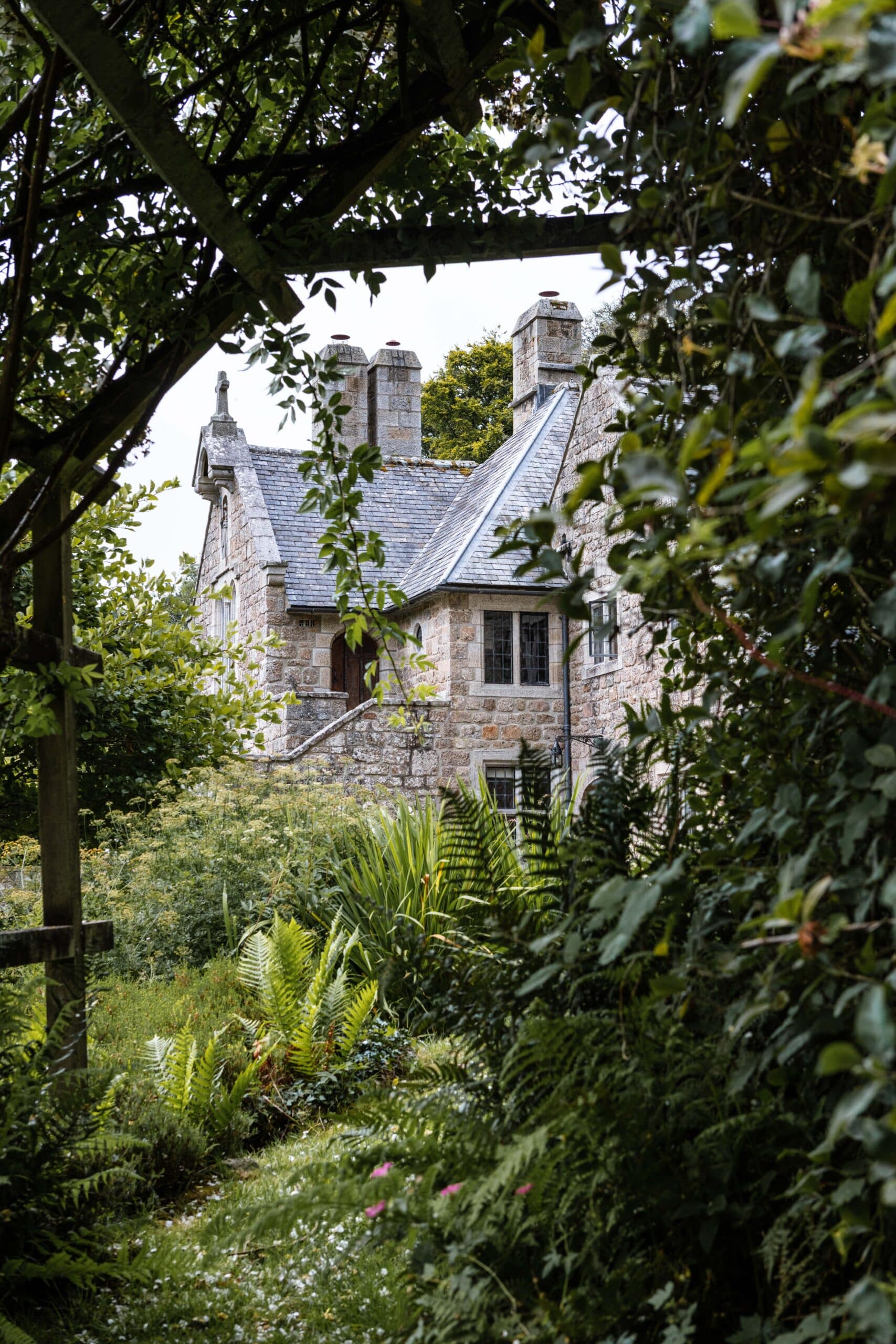 For this project, we have focussed on the furnishings – a good reminder of the power decoration has to completely transform a space without always making huge architectural interventions.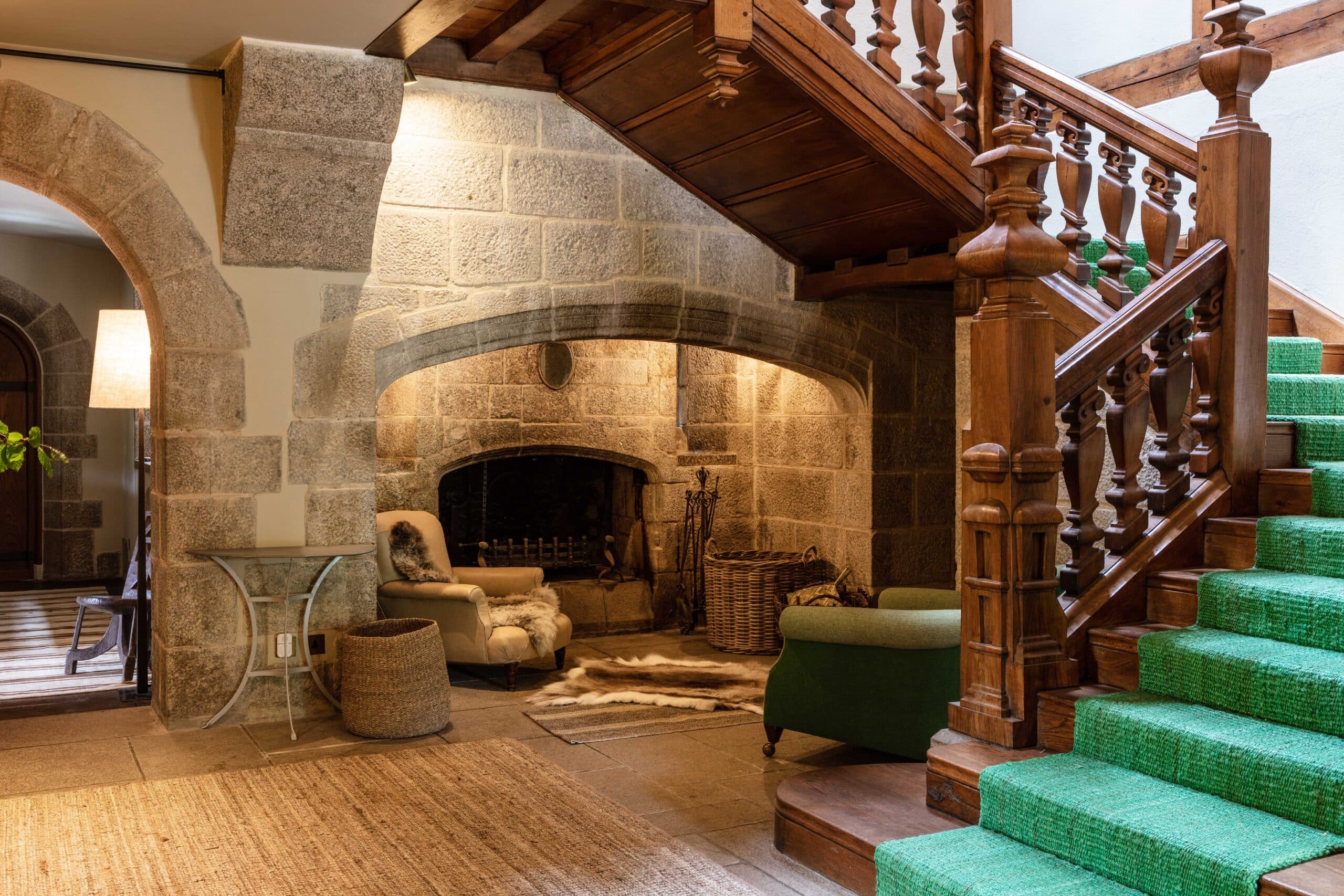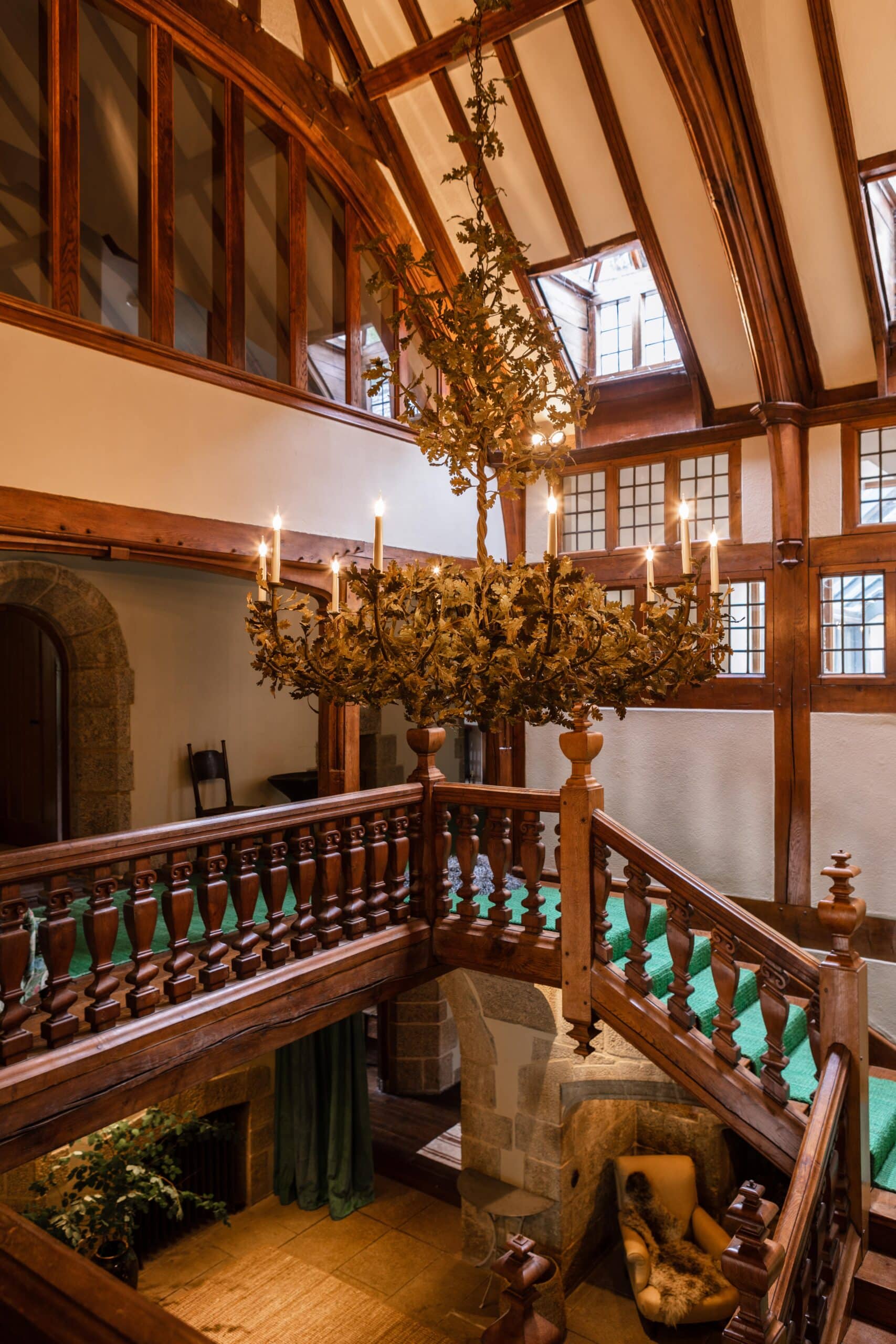 In the staircase hall, we softened granite walls with a coat of limewash, while rugs and jute matting were used to bring warmth and colour into the cathedral-like space.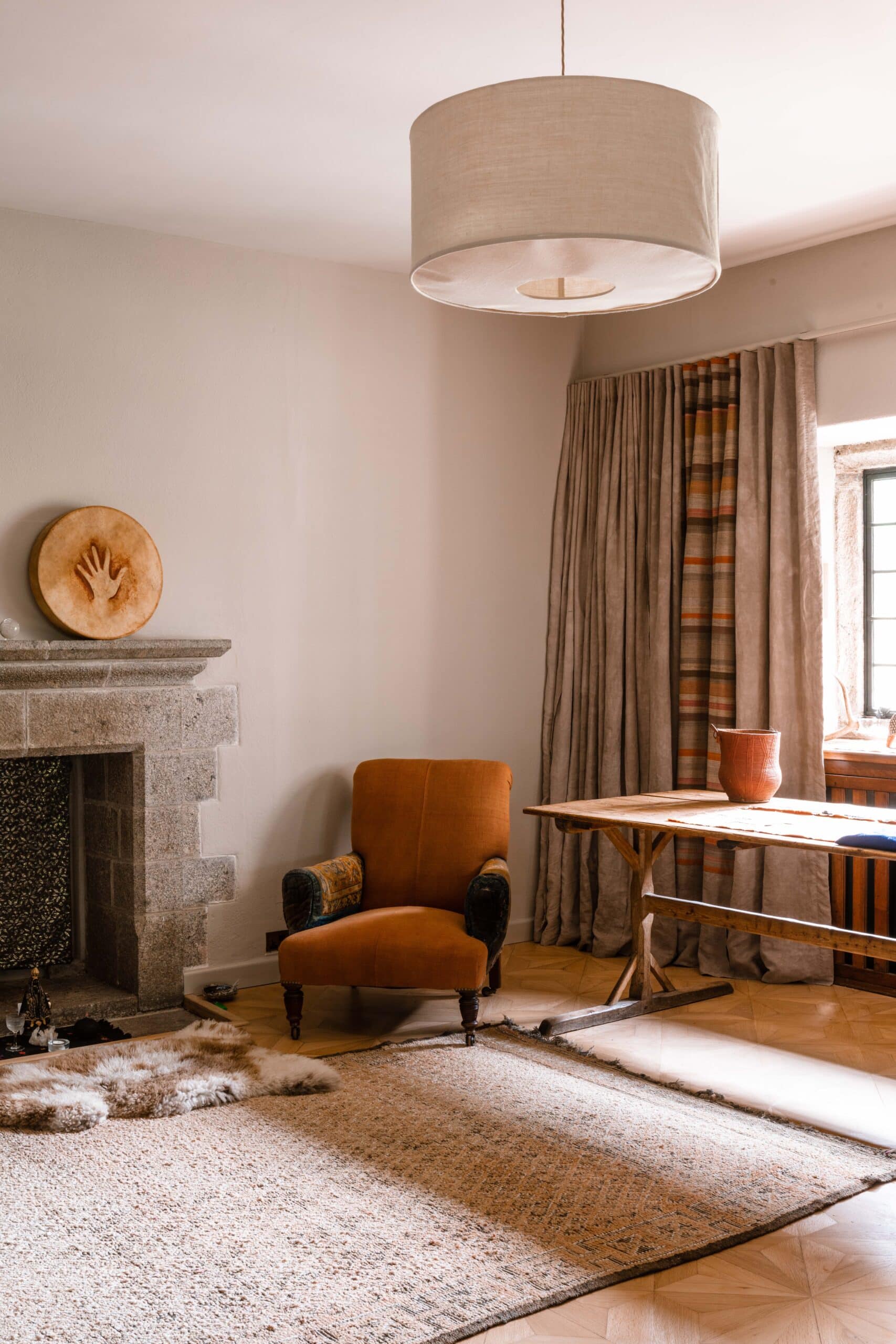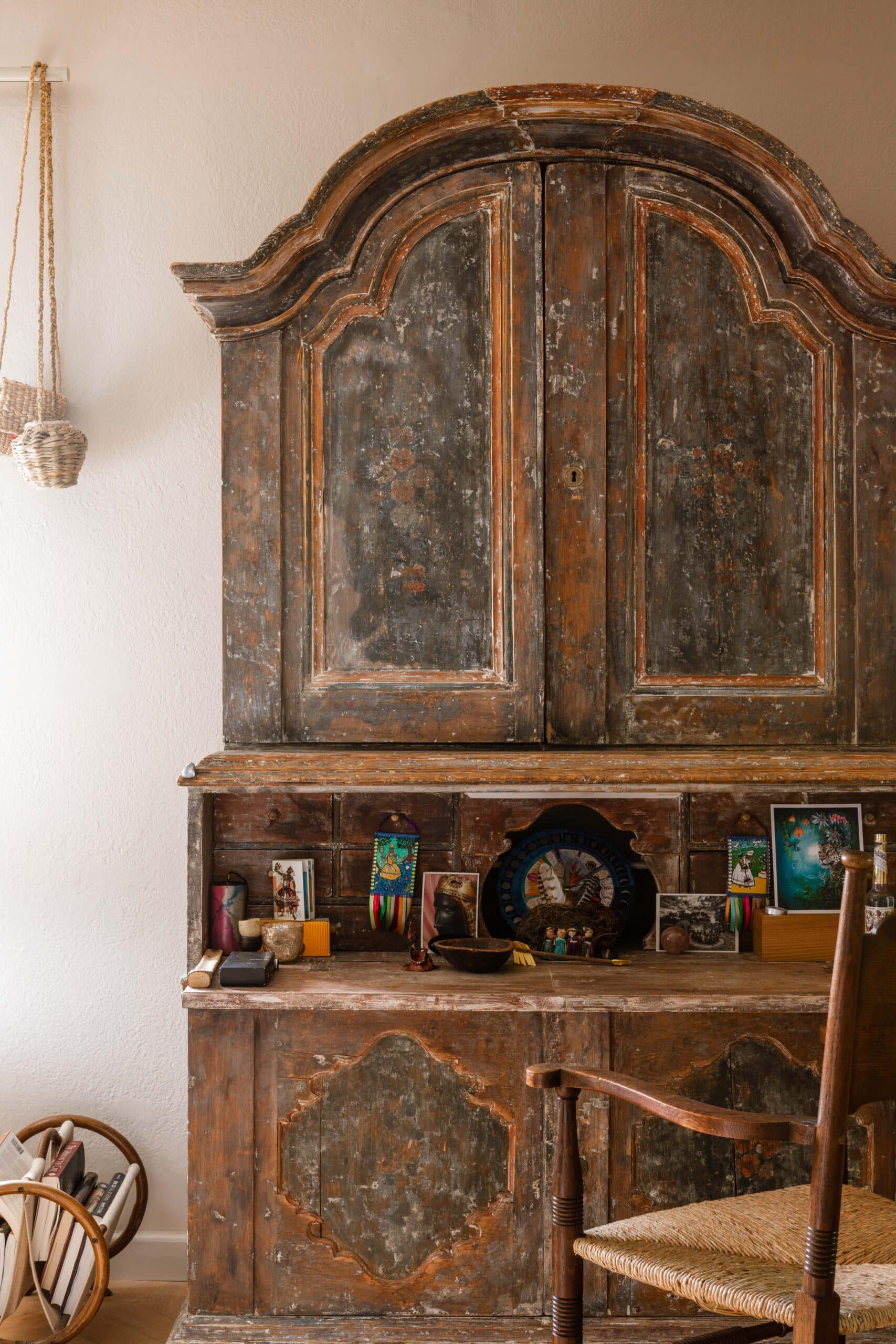 In the main living space, heavy stone slabs on the window sills were swapped for a waney, wobbly oak, while the sofas were layered with sheepskins and antique textiles to add softness.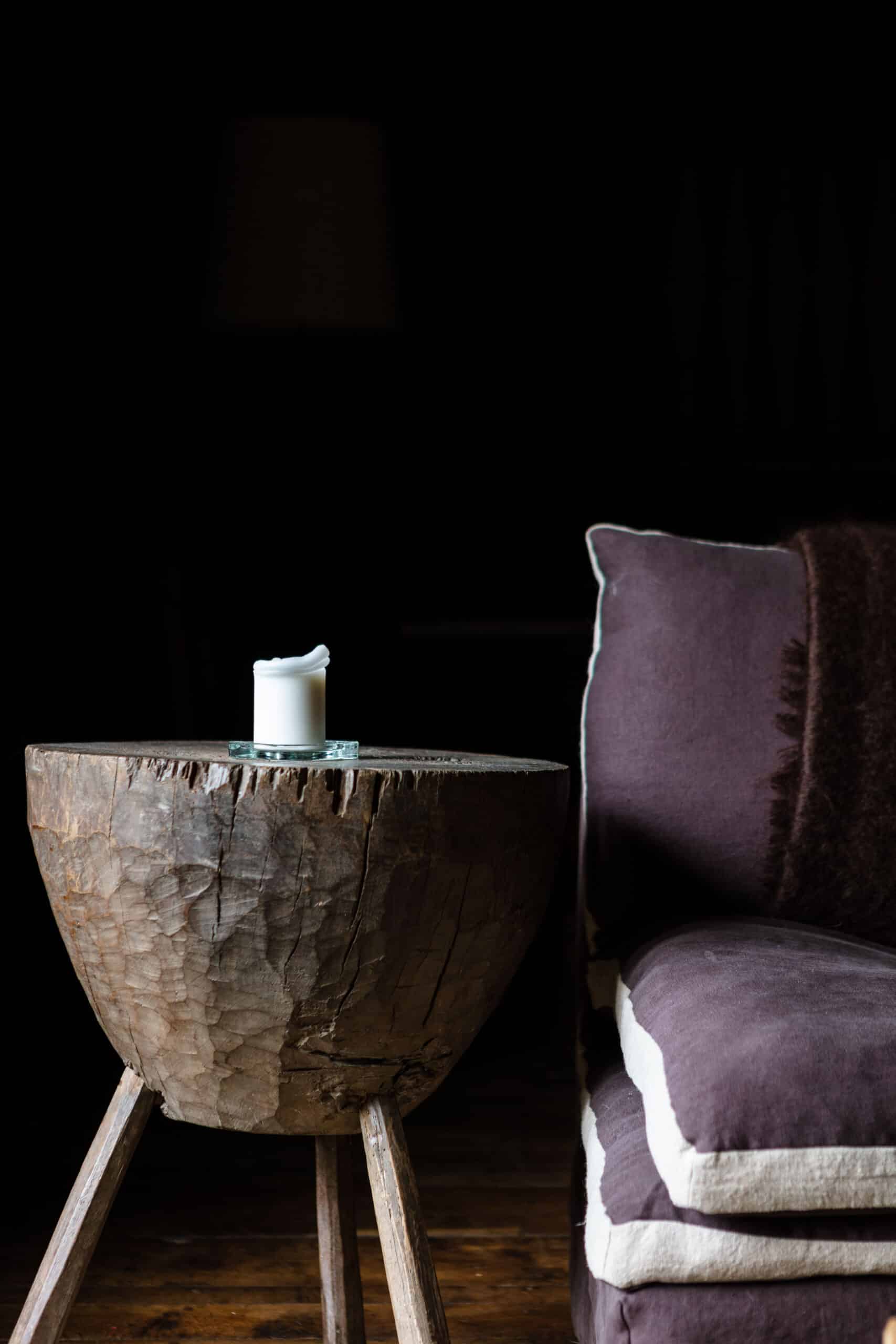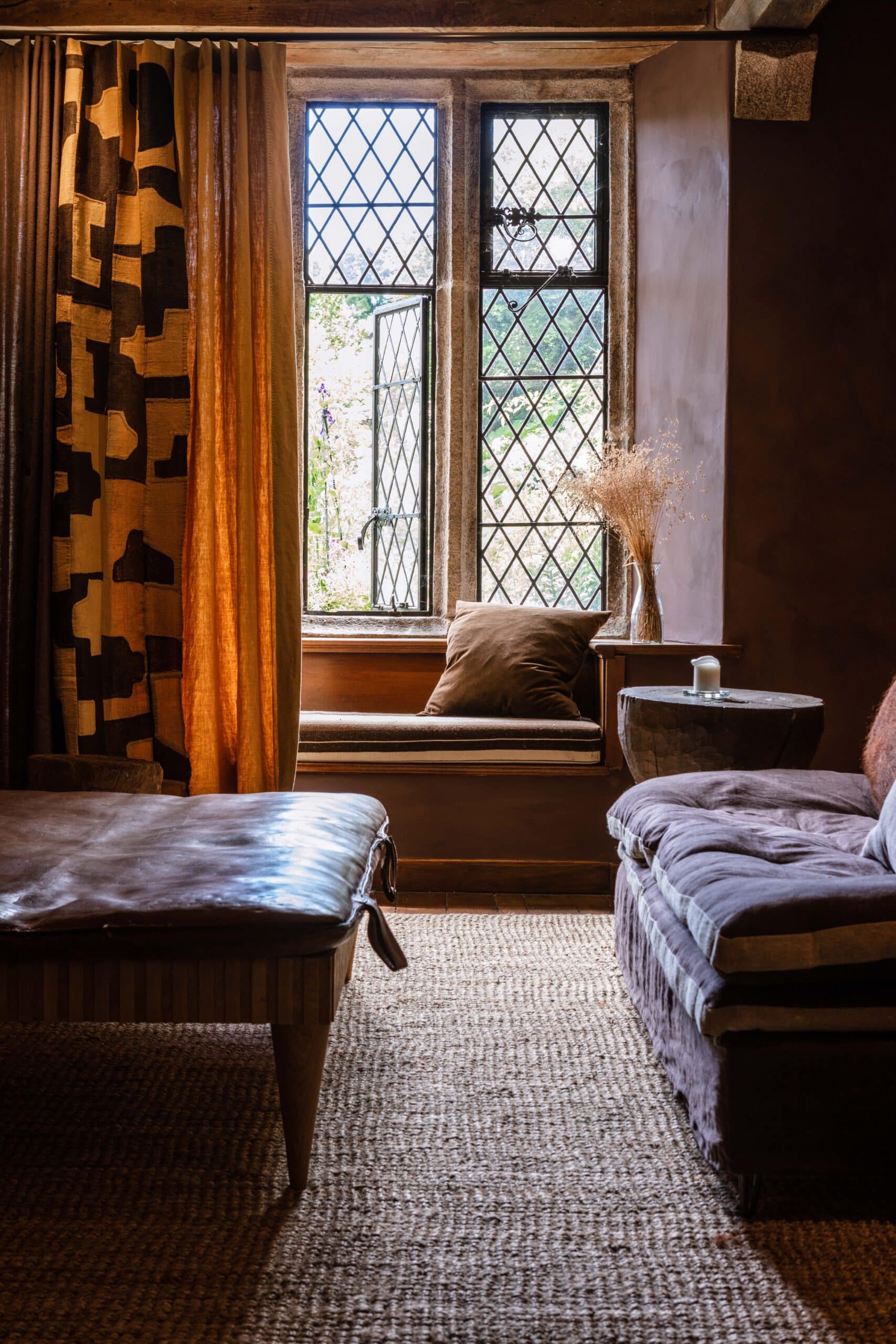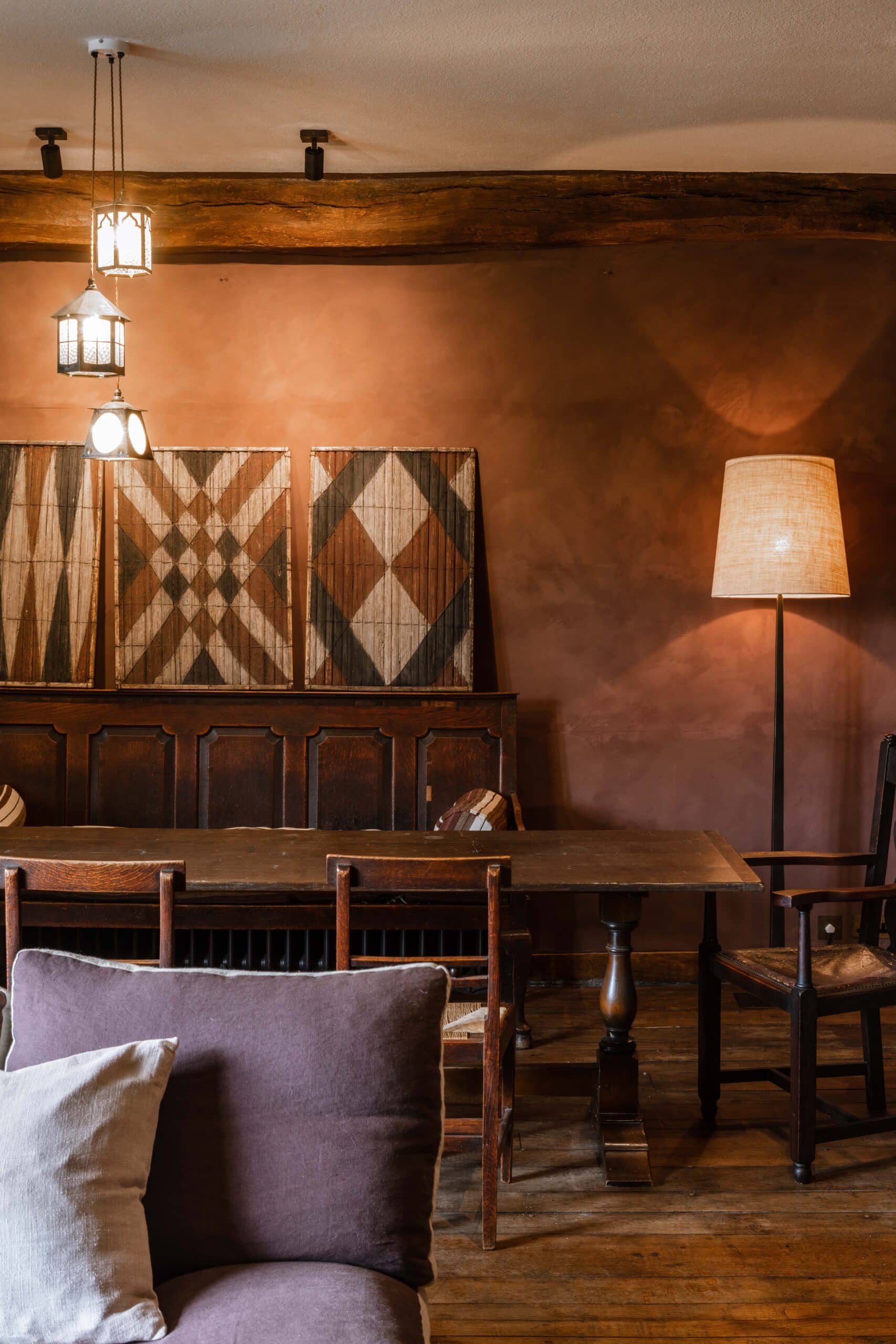 In the winter sitting room, Bauwerk lime wash in a muddy cocoa colour was used to create a rich moodiness. The window seat cushions have been upholstered in woven Turkish textiles and the Ottoman is made using an Eastern European gym mat.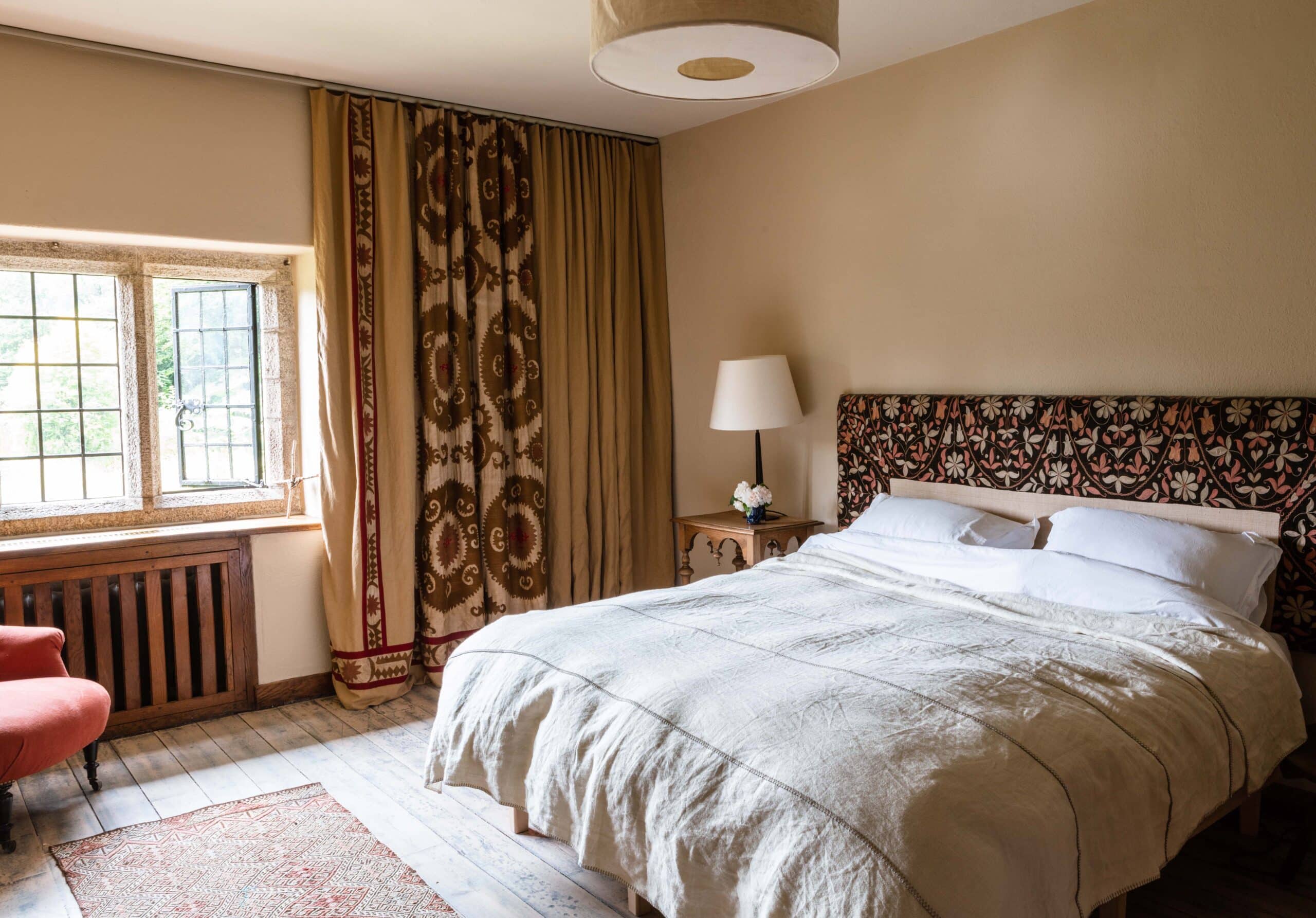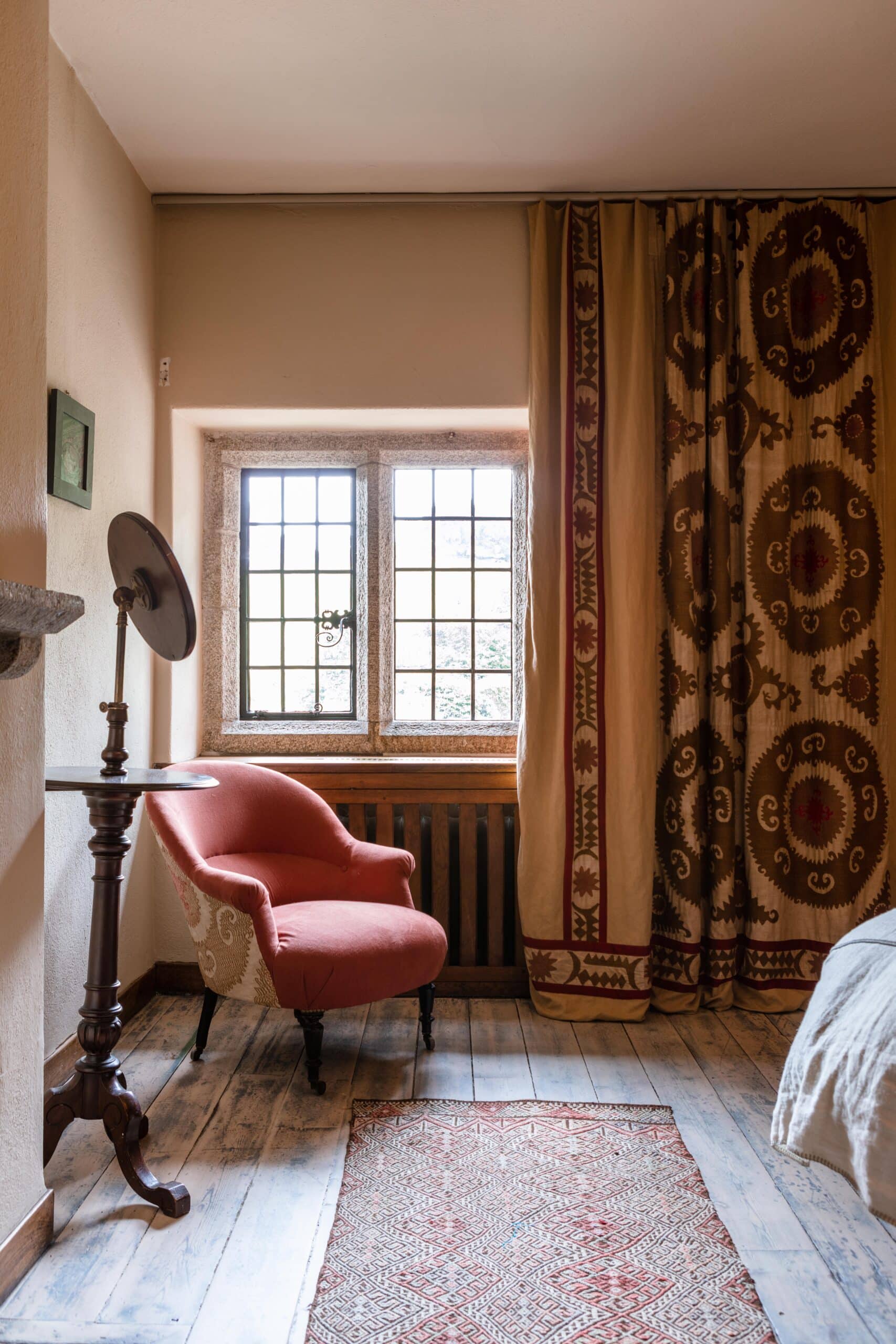 Each of the guest bedrooms has been designed to offer a sense of retreat from the house's bustling social spaces. In this room, the curtains were fashioned from an antique Suzani textile, complemented by an antique Anatolian rug and embroidered headboard.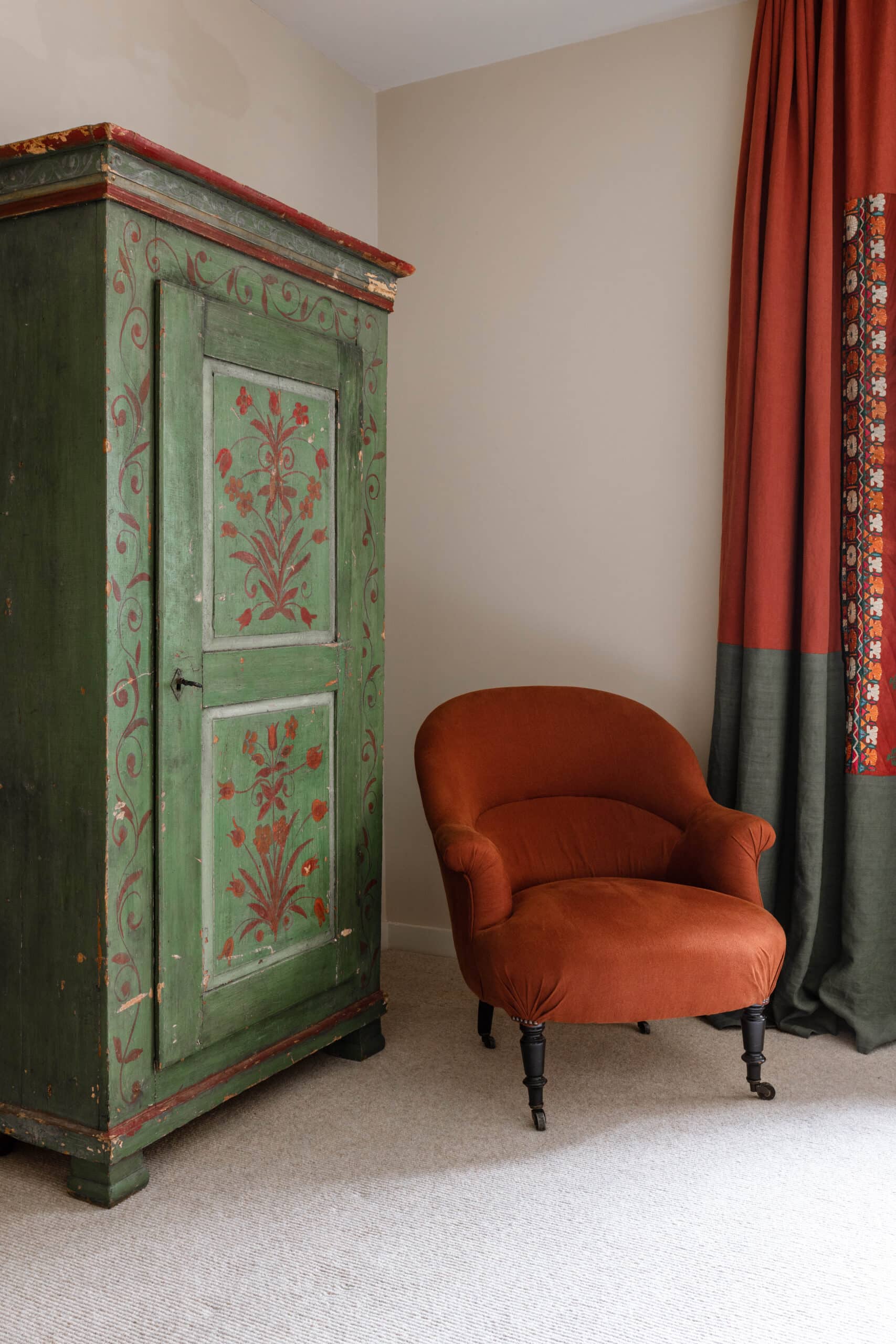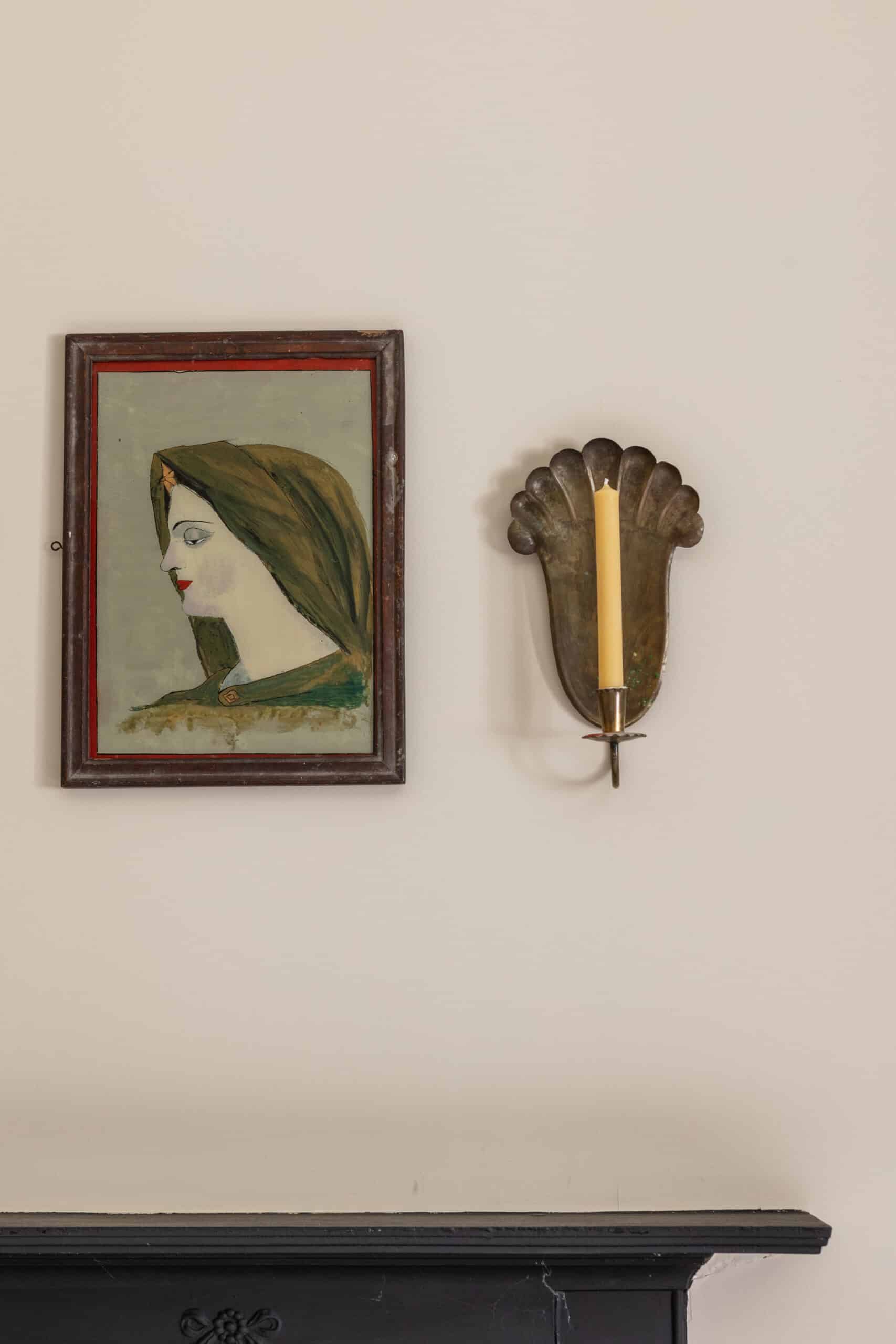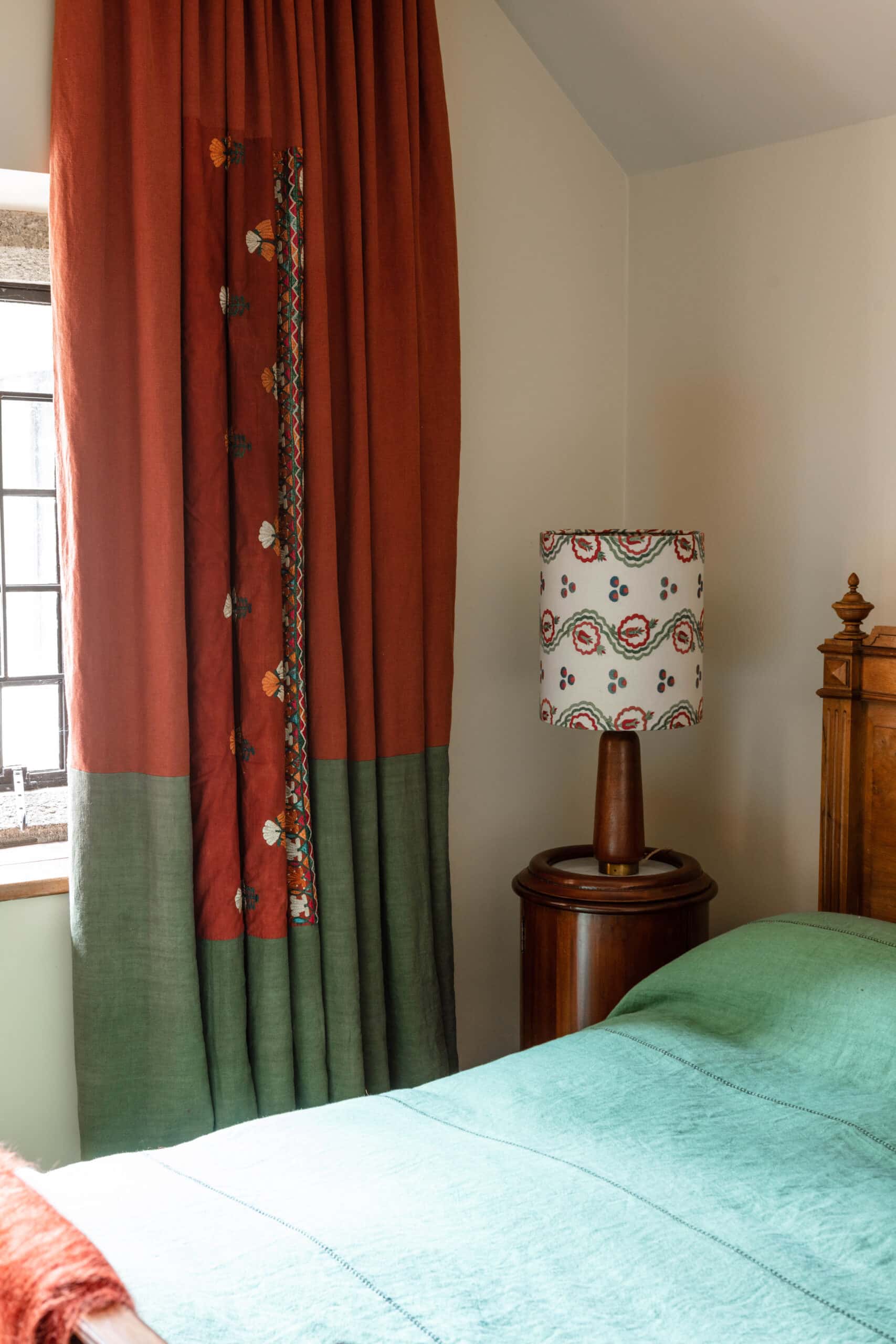 A painted Hungarian cupboard was the starting point for this room's palette. It paired wonderfully with an antique Indian textile, which we had framed within linen curtains.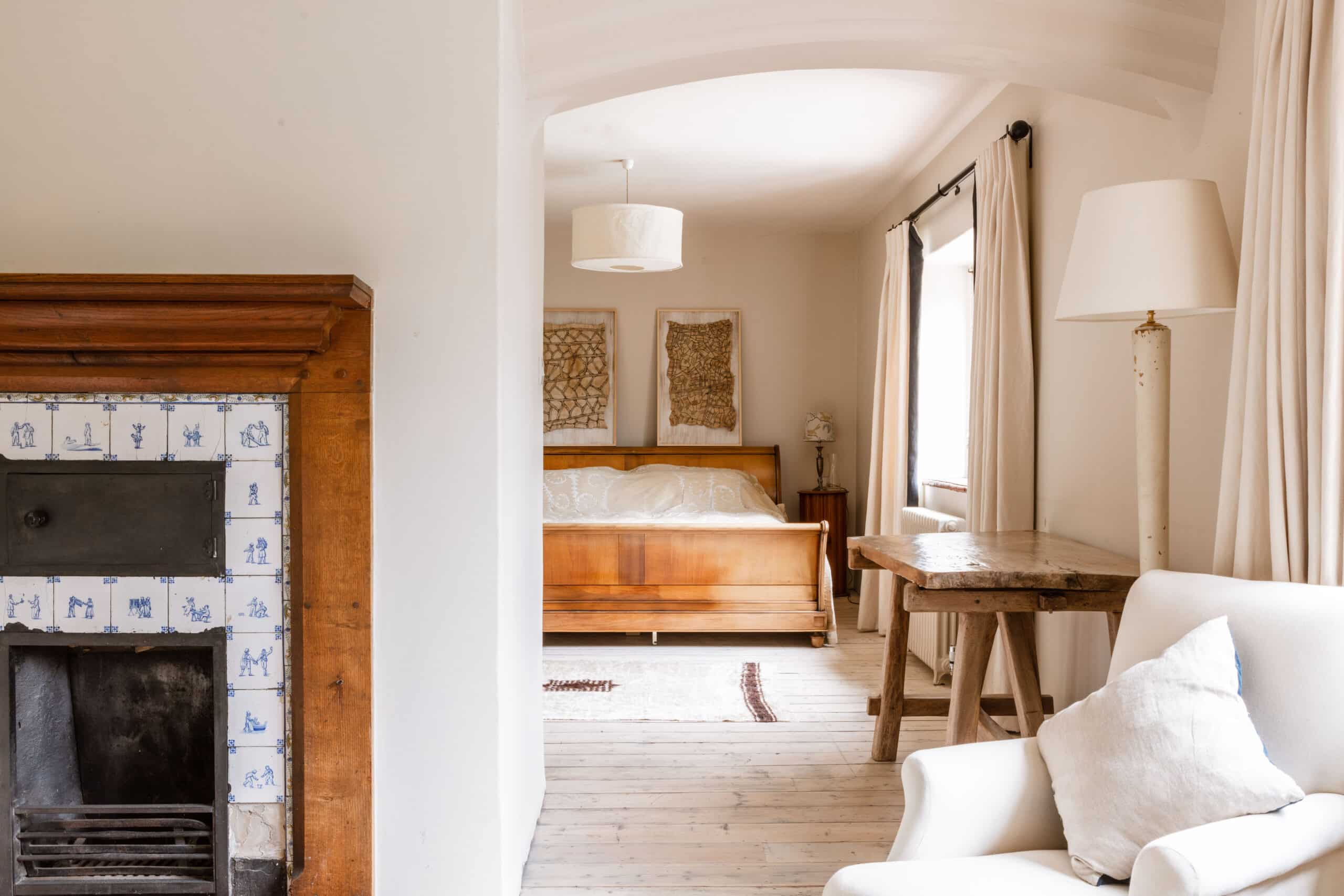 A far cry from its previous 'art deco theme' with a black carpet and black granite-topped furniture, this room is now soft and calming. We uncovered the pine floorboards and had them refinished, so they now provide a soothing backdrop.
Panels of Chinese indigo fabric were integrated into silk curtains in this bedroom, while delft tiles surrounding the fireplace pull together the blue and white theme. Hand-made ceramics by Jono Smart sit on the mantelpiece. 
This project was featured by House and Garden.