We bring salvaged, reclaimed, and vintage materials back into circulation through our shop and Studio.
At the heart of Retrouvius is the belief that good materials and well-made things are precious. Whether quarried stone or a piece of expert joinery, these objects were hard-won and have an intrinsic value that argues for them to be reconditioned and intelligently reused.
Founded in 1993 by partners Adam Hills and Maria Speake, whilst studying architecture in Glasgow, Retrouvius began as a way to help conserve the Victorian tenement buildings in the city's reinvigorated West End. The scope of the company rapidly grew… from salvaged oddments and architectural elements to reclaimed stone, tropical hardwoods, eye-catching one-offs, lighting, and textiles.
Our practice has gradually diverged along the two complementary fields of salvage (Adam) and design (Maria). In many ways, the Design Studio was founded to demonstrate what can be created from our salvaged stock.
Maria and her design team's work has received global recognition over the last 30 years. Maria has been recognised as House & Garden's Interior Designer of the Year and the Studio features on the Elle Decor A-List, AD100 and the House & Garden Top 100.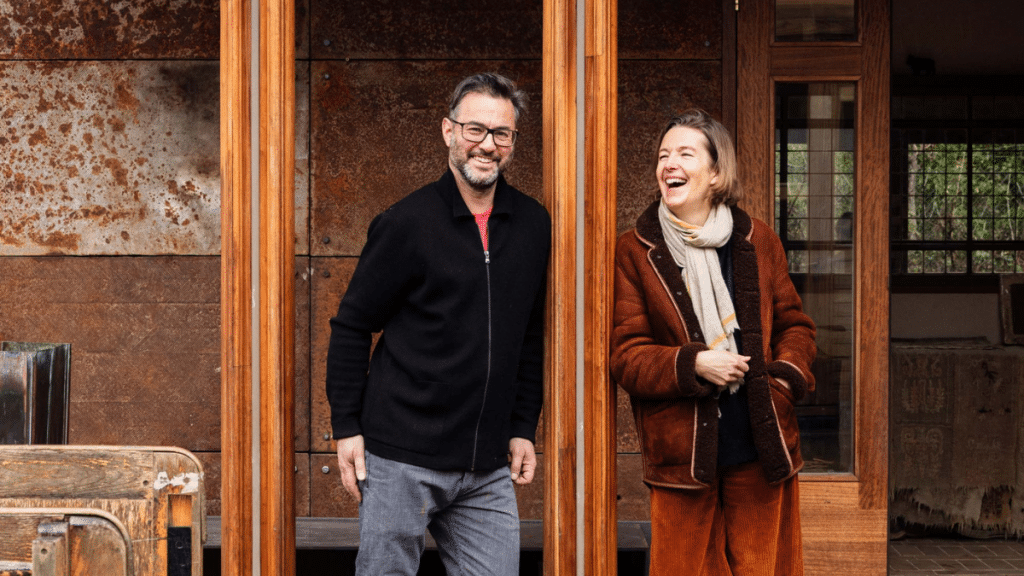 James Faulconer – Lead Architect 
Anna Canavan – Architect
Kumiko Hirayama – Architect 
James Emery – Part II Architectural Assistant 
Ellena Hudson – Part I Architectural Assistant  
Esther Hielkert – Interior Decoration 
Clare Lewis – Interior Decoration  
Layla Ziari – Studio Finance Manager
Tori Walker – Assistant to Maria Speake
Nicholas Hughes – PR Manager 
Rose Davis – Marketing
Paddy Clarkson – Head of Salvaged Materials
Malin Sixtensson – Head of Sales
Laura Metcalf – Sales Assistant
Marc Morrow – Warehouse Assistant 
Angelika Stapf – Accounts