The owners of this six floor home moved here from a 100 m sq apartment in central London, Our job was to make sure the space felt manageable and to give each room a purpose. A lot of work and money had already been spent on the property by the previous owners, so we wanted to build on this rather than unpicking it all for the sake of it.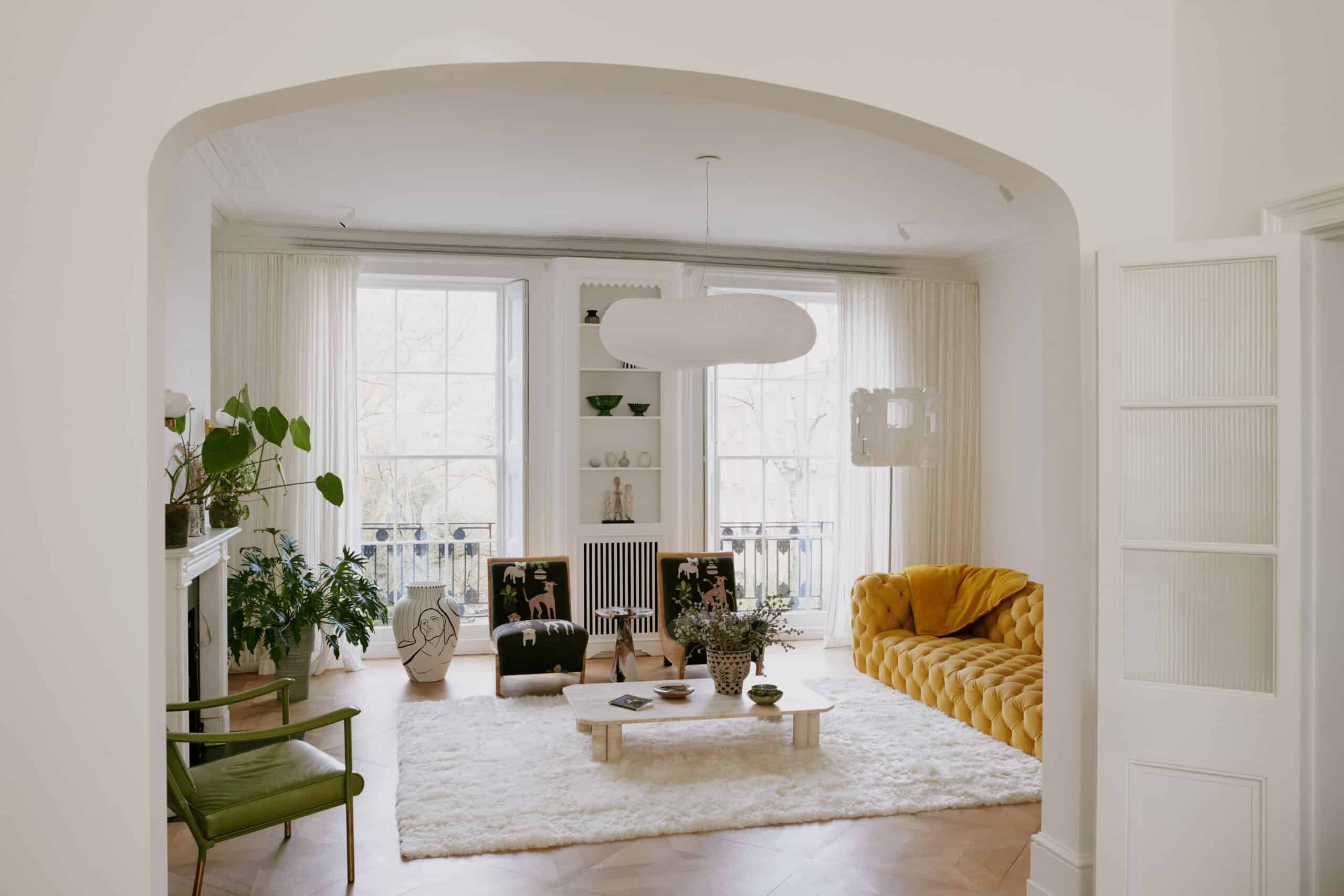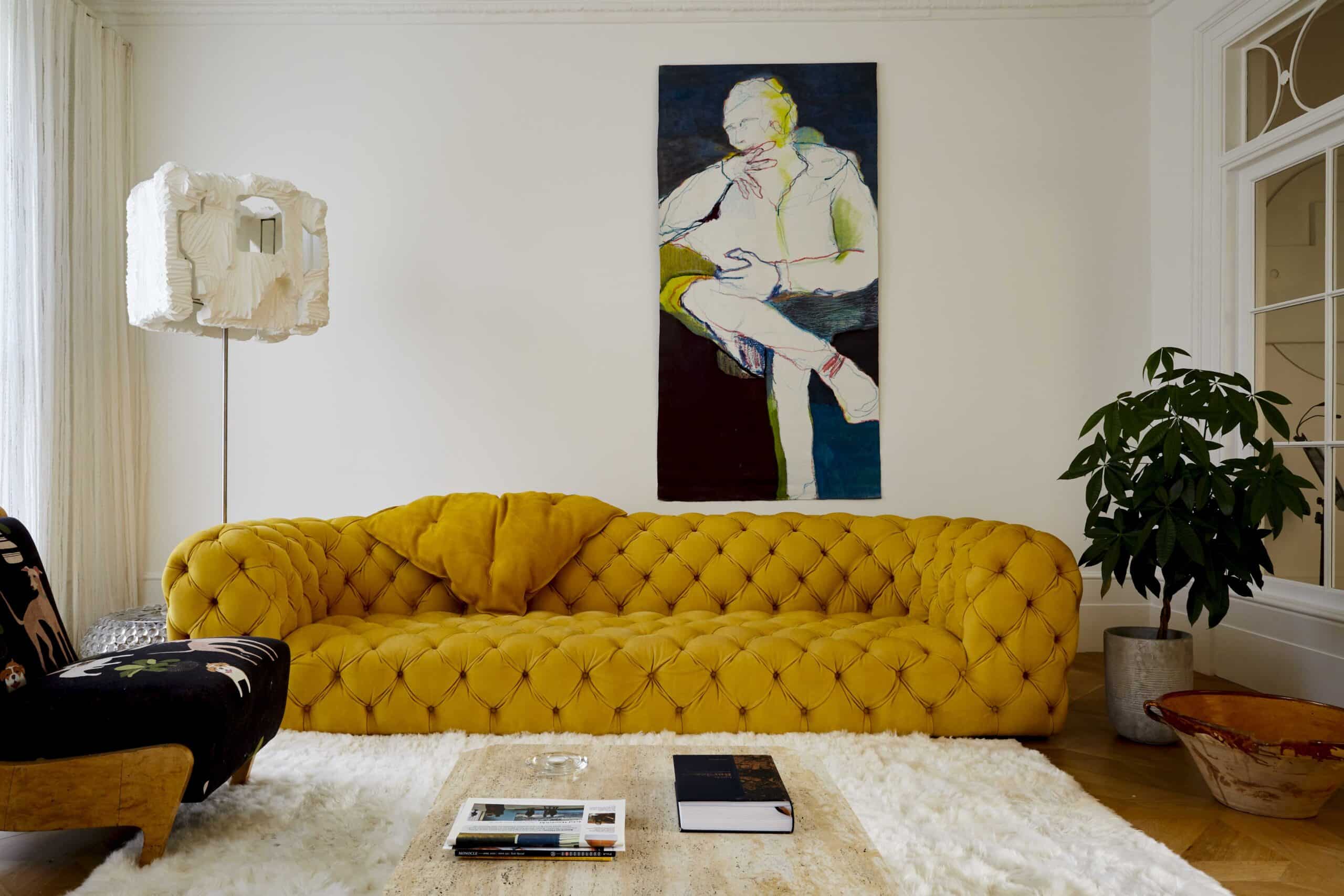 Our work spanned 3 phases,all of which were carried out while the family were living in the house. This allowed the project to evolve in a considered, collaborative way. Rather than gutting the property, our approach was far more surgical. We replaced only what was necessary and incorporated or integrated  existing furnishings to put the family's stamp on their new home.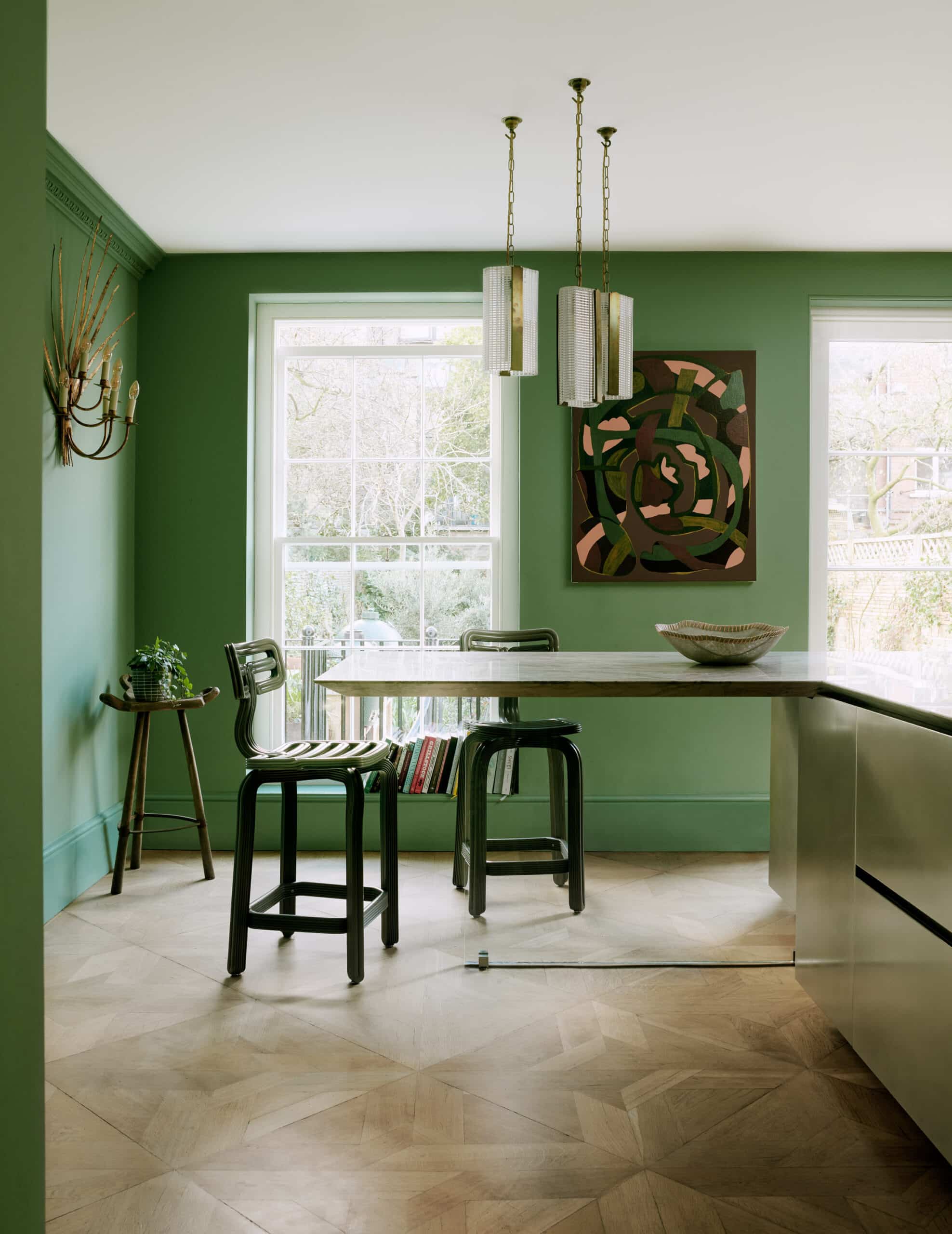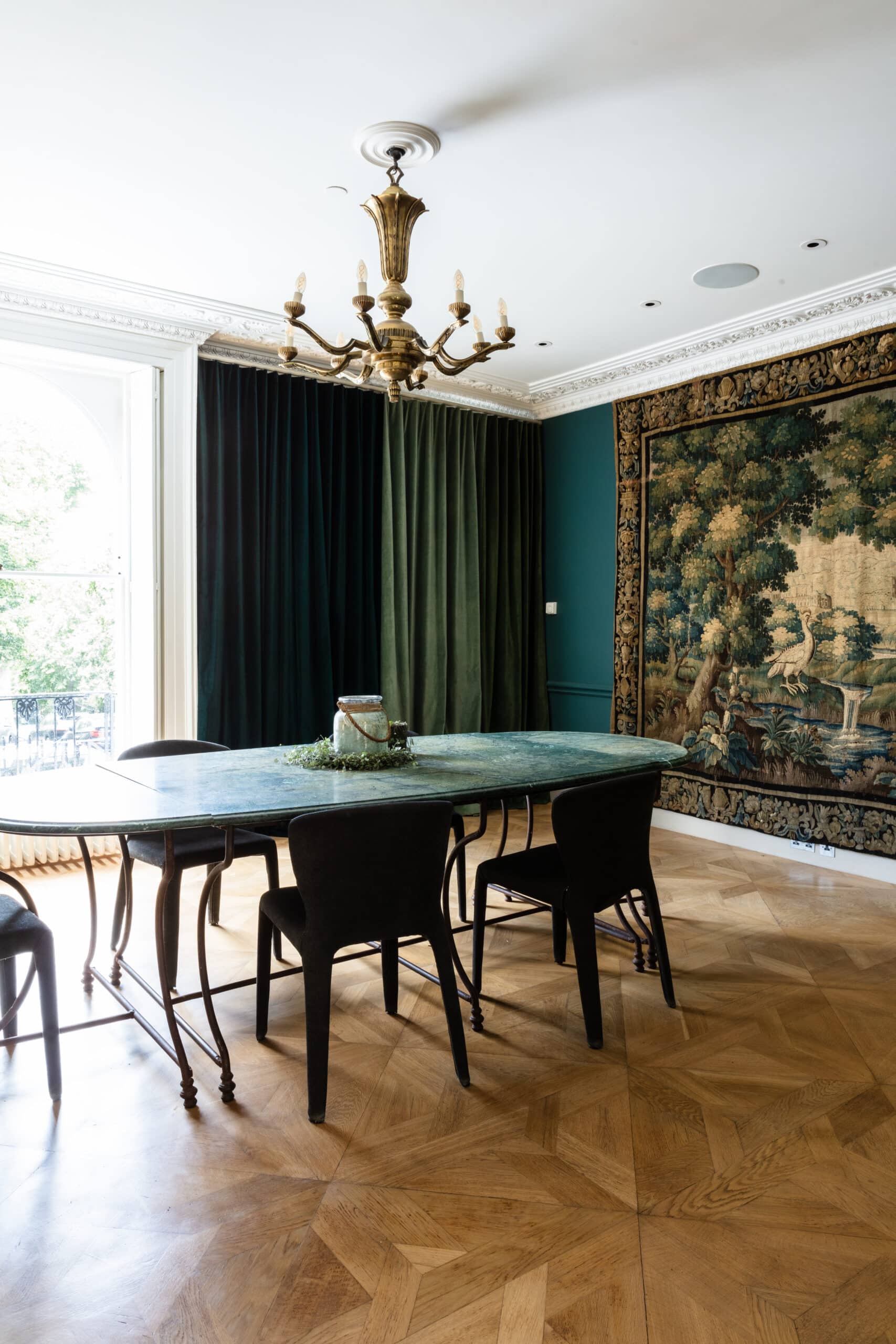 Viennese parquet runs through the dining room and kitchen. An 18th century verdure tapestry, found by Adam, was one of the first pieces we chose for the space and it brings richness, warmth and texture to the entrance. Here, the dining table was created using a restored piece of marble that had been weathering in the elements at a stonemason's yard for many years.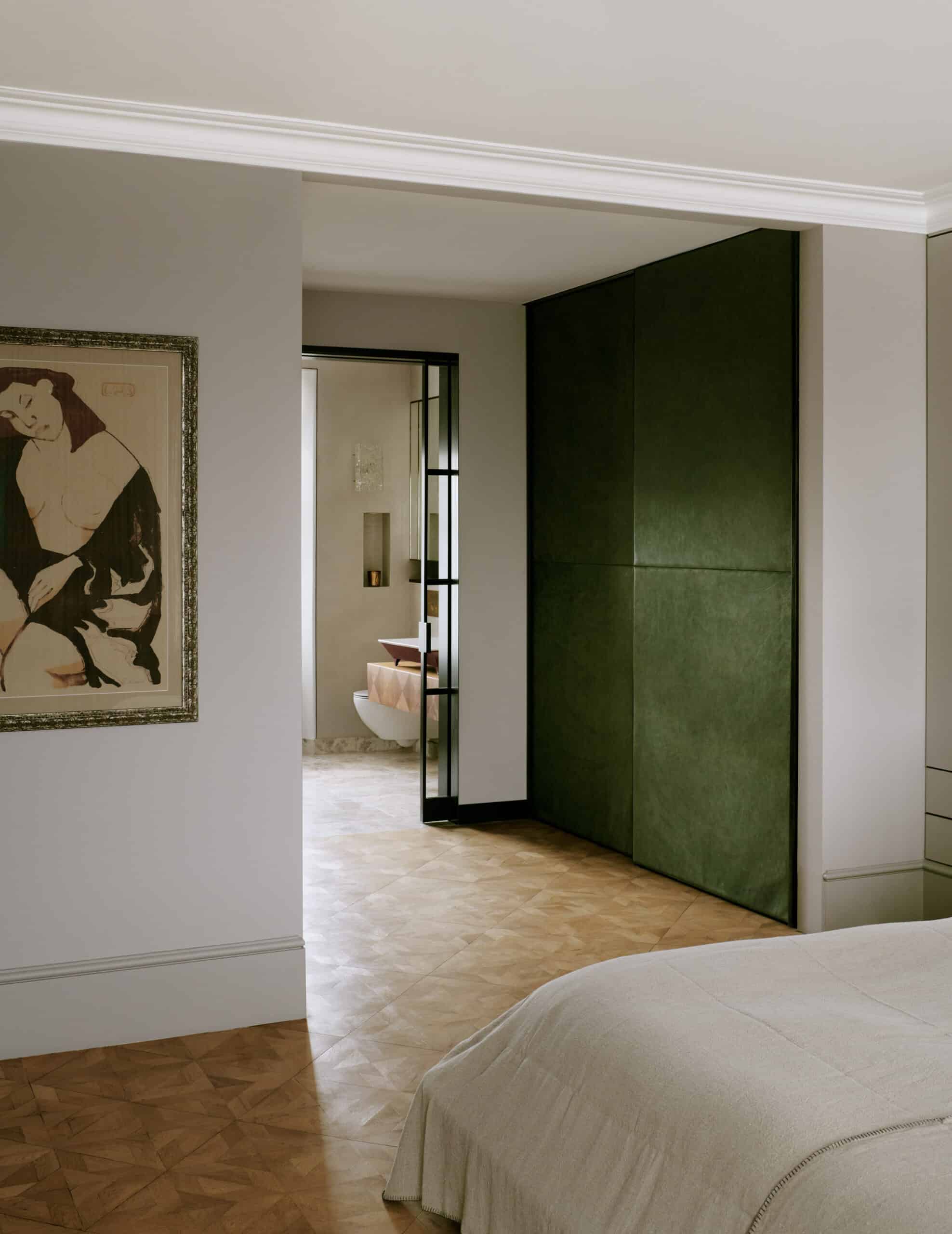 The doorway in the master suite was extended to the ceiling to create a sense of grandeur. New 'his and hers' wardrobes were upholstered in a tactile green suede, for him, and a fluted linen, for her.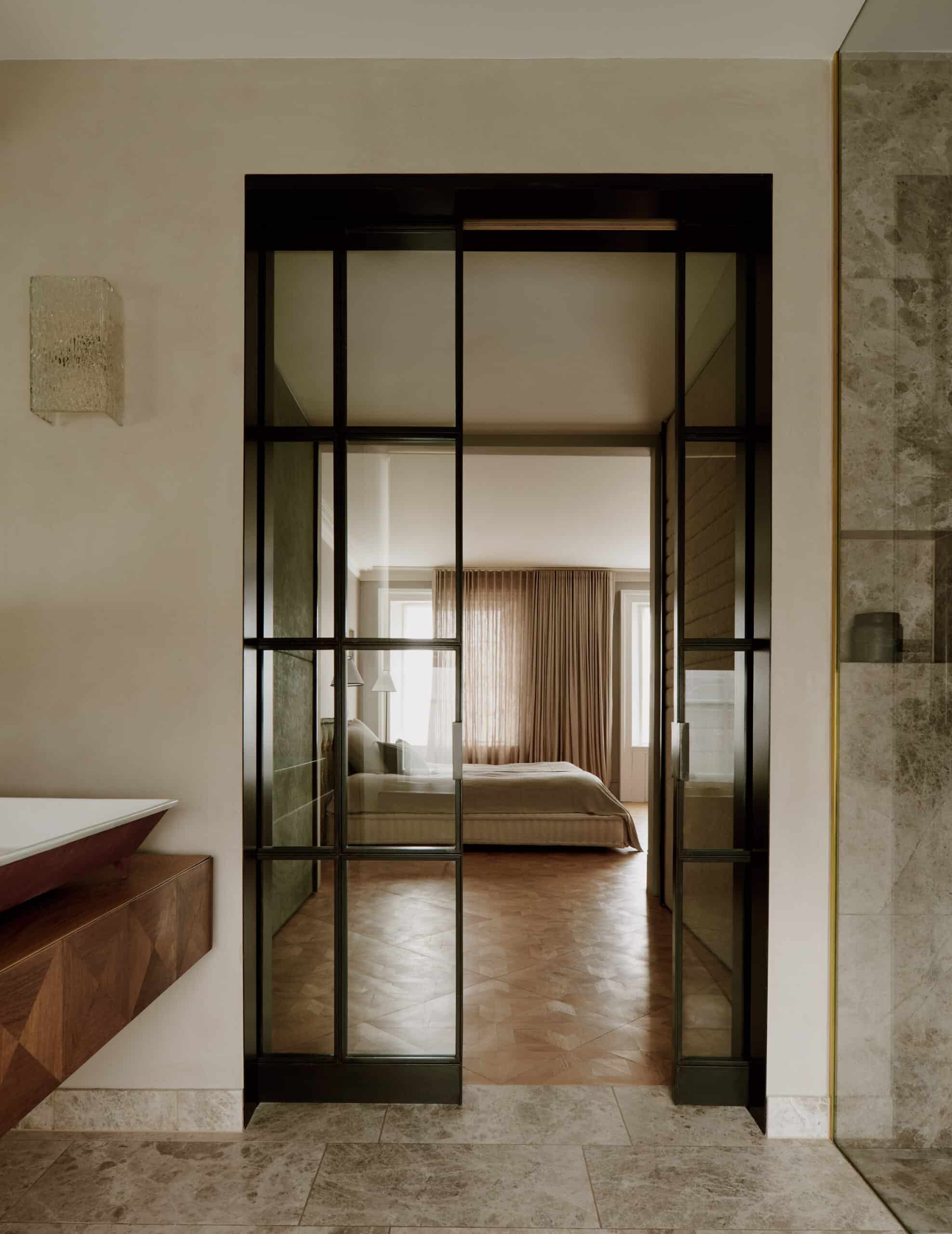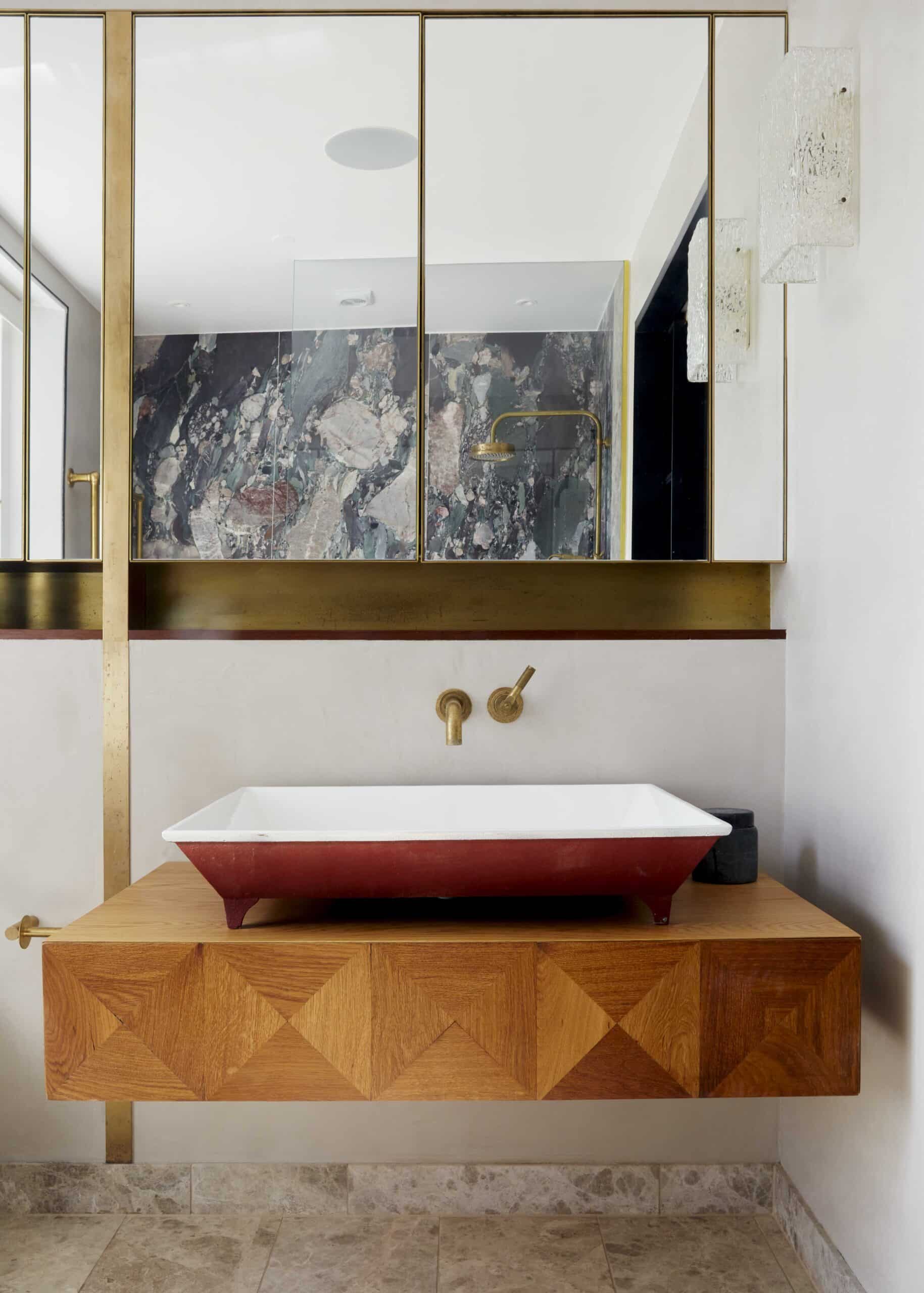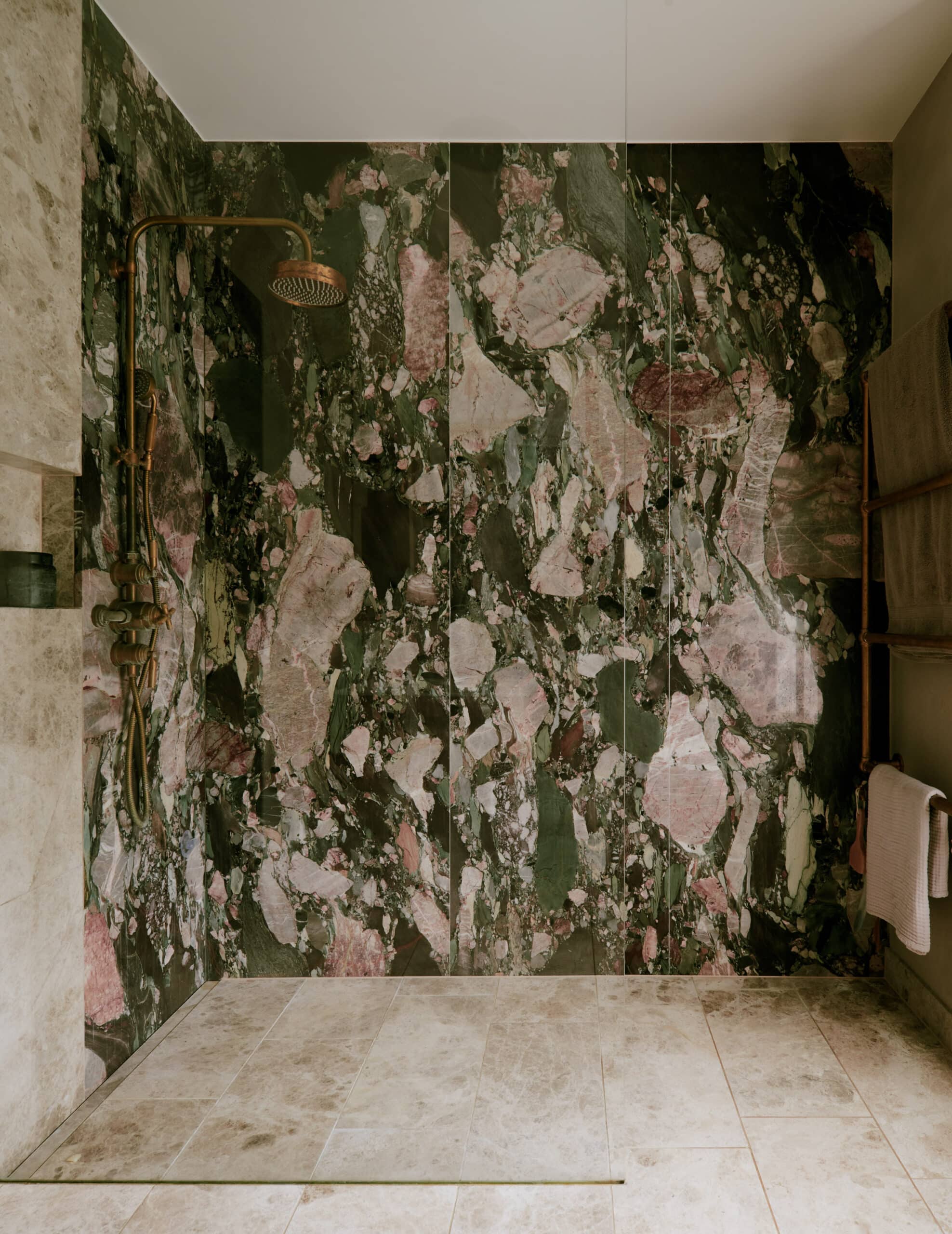 The original plan for the master bathroom was to keep the colours calm and neutral, but a visit to a stonemason's yard revealed a huge piece of marble that we couldn't walk away from. Pieces of Viennese parquet leftover from the floor were used to create a washstand, paired with a salvaged sink that we had re-enamelled.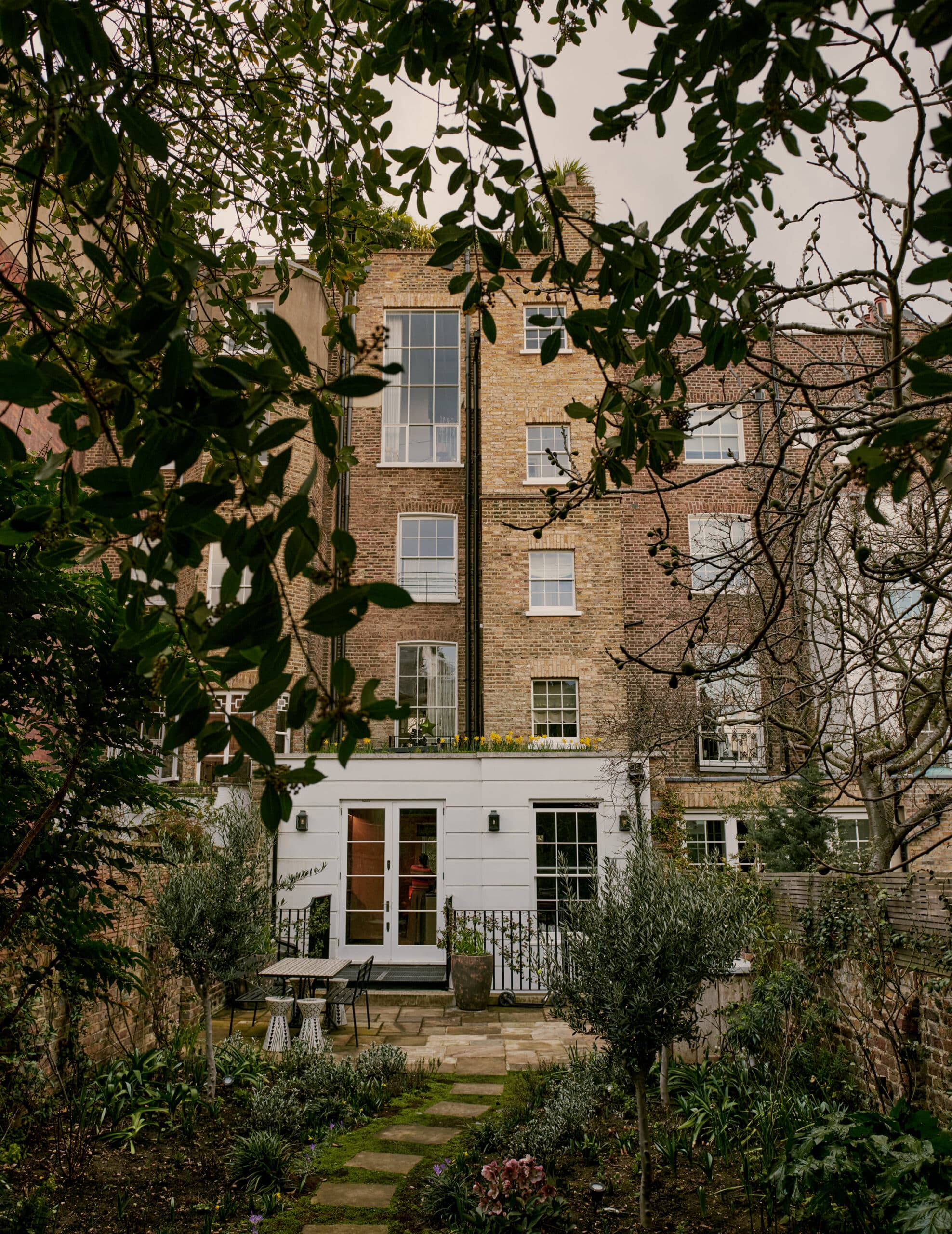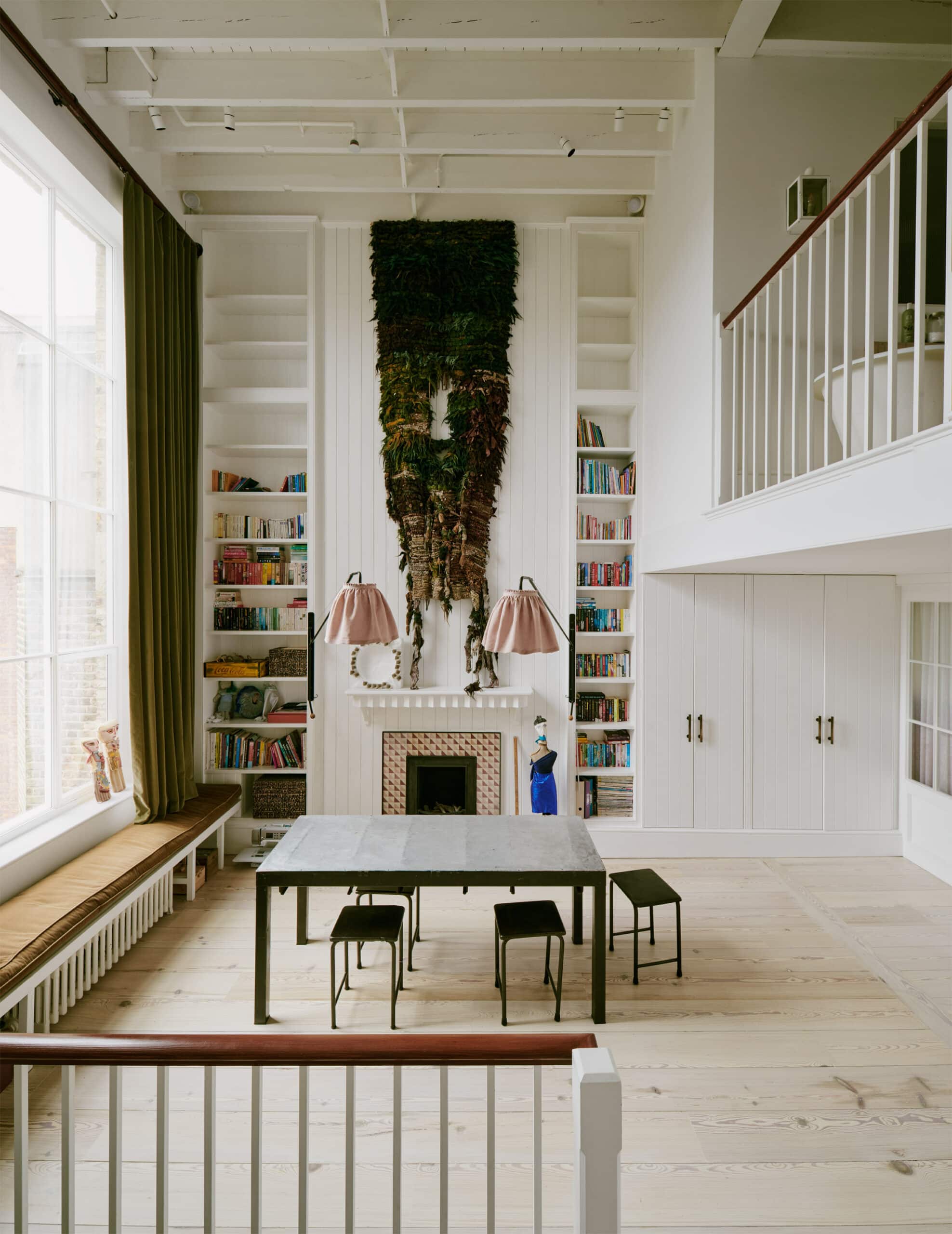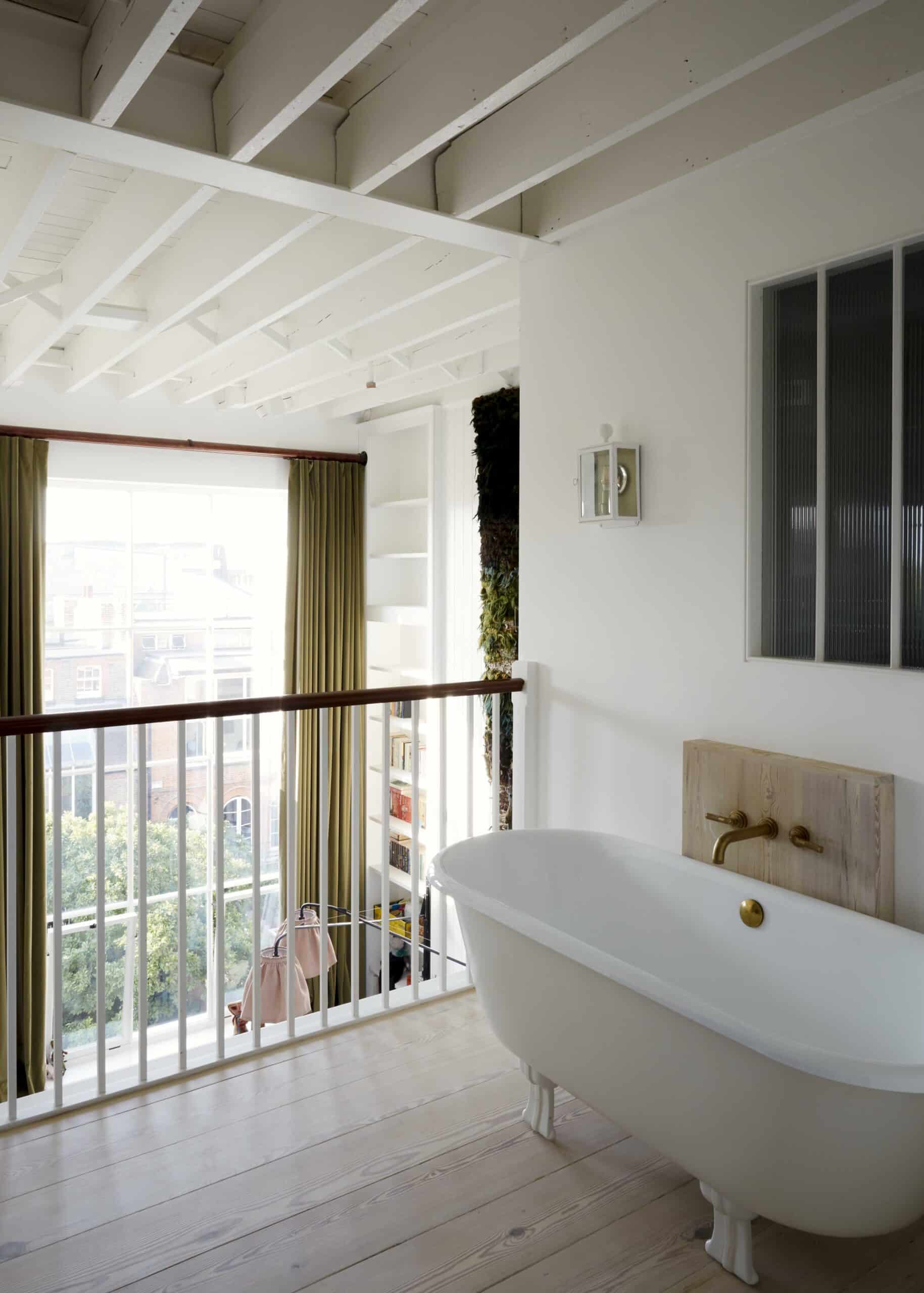 A little re-jigging allowed us to create a bedroom for each of the 3 children. The girls' rooms and a communal homework area sit below a mezzanine with their brother's room just off it. On the mezzanine level, we added a lovely big bathtub – the owners can either have a relaxing soak while looking out of the double-height artist window ideally positioned opposite, or, when they are entertaining, turn it into a giant ice bucket, which guests can grab a drink from when heading up to the roof terrace.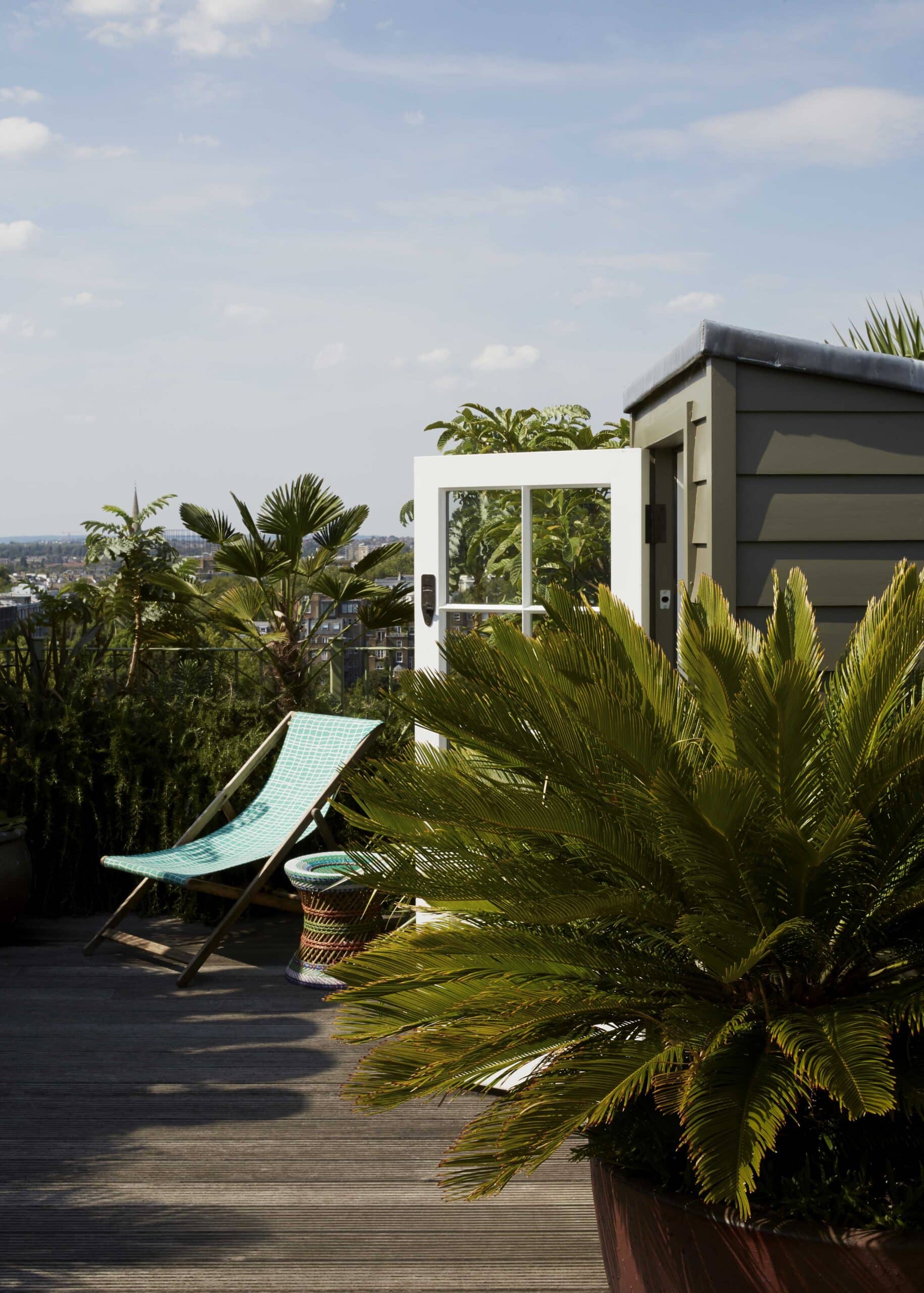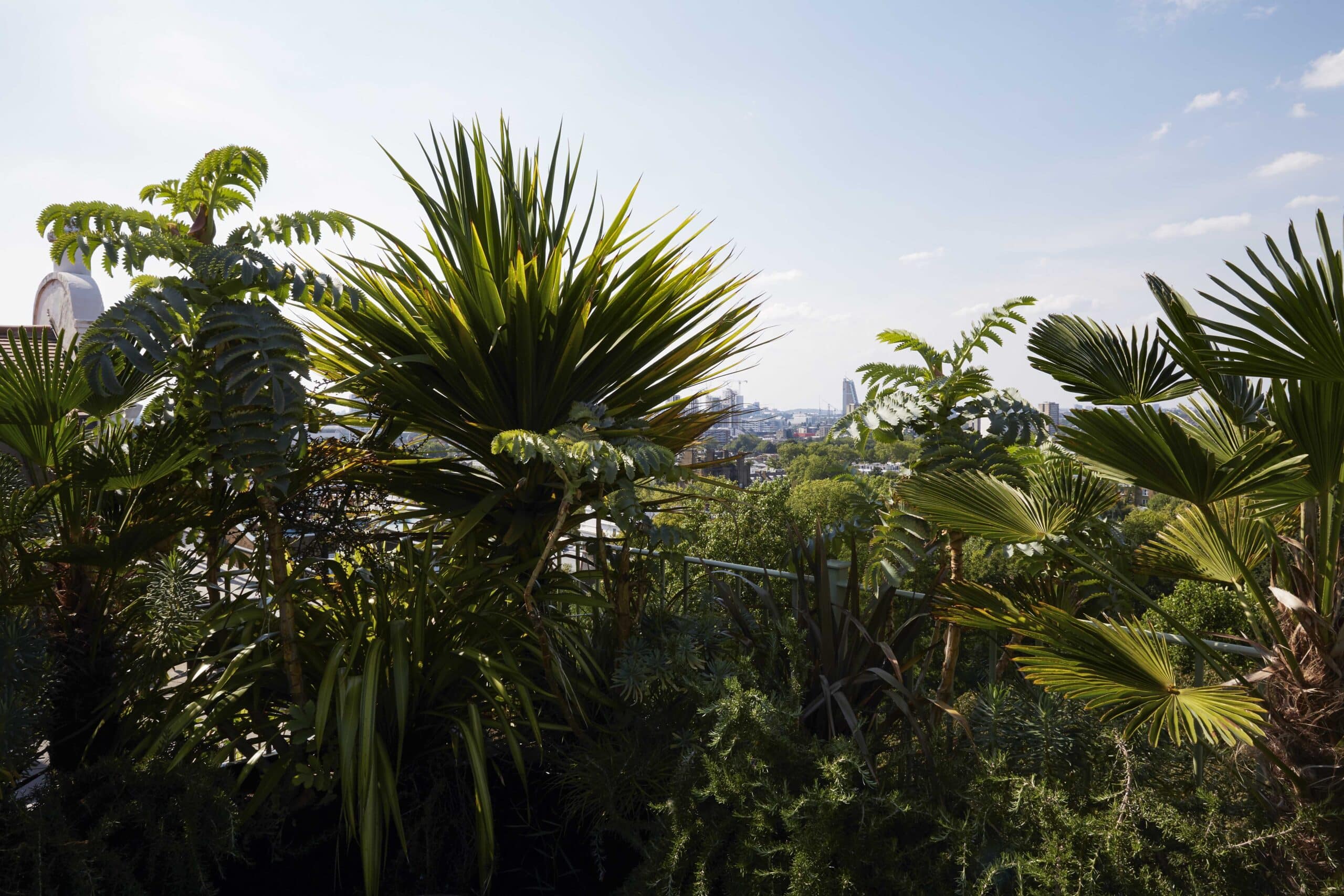 We redesigned the roof terrace, so it is now a jungle of green with panoramic views over the city. Plants were chosen for chunky, robust leaves that were resilient to the wind. A space much-loved by the whole family, it is the preferred home office on summer days.
This project was featured by:
– Architectural Digest DE
– Architectural Digest ITALY
Photography by Michael Sinclair, Tom Fallon & Kim Lightbody.