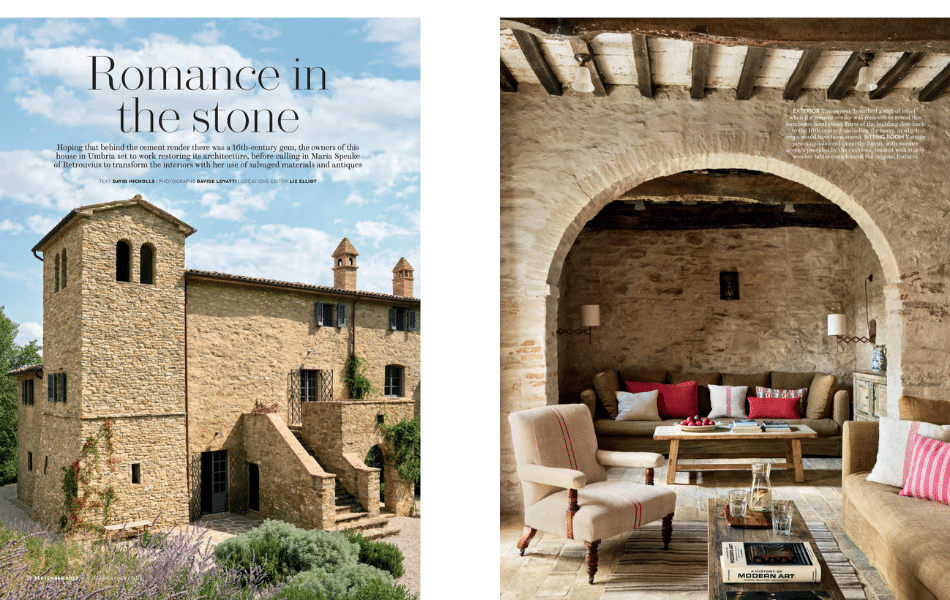 Umbrian Farmhouse has been featured in the September 2023 issue of House & Garden.
With views for miles across the Umbrian hills, this once-dilapidated farmhouse was totally re-configured and lovingly restored to create a 7-bedroom retreat with different spaces for summer and winter. Dating back to the 16th century, our engagement with the interior of the building is a mere moment in its rich history.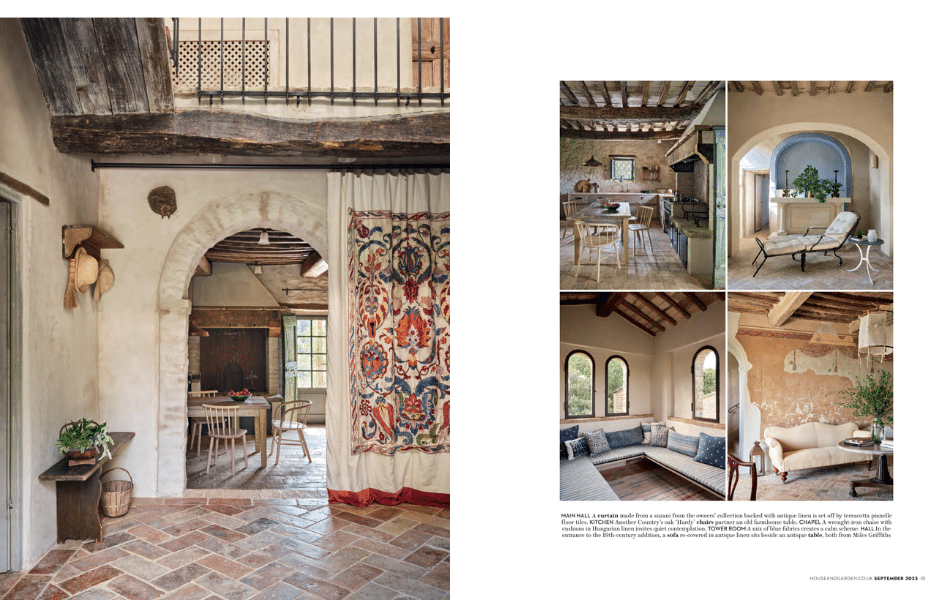 We worked with local building contractors Fervidus White to painstakingly restore and enhance original features; incorporating salvaged materials and a curation of vintage pieces. In particular, using vintage textiles and antique embroidery as the artistic language, bringing colour and warmth.
Read the full feature by House & Garden here.
Words | David Nicholls
Photography | Davide Lovatti