Stone is a finite and hard-won natural resource. With its distinctive geographical personality, it offers a durable surface and textured palette. Over the years Retrouvius has saved stones from diverse buildings; entire concourse floors, office foyers, fireplaces and dead stock from stone masons' yards…even a fishmonger's slab.
We stock some beautifully carved architectural elements that can be used to add a flourish to tiled or panelled surfaces.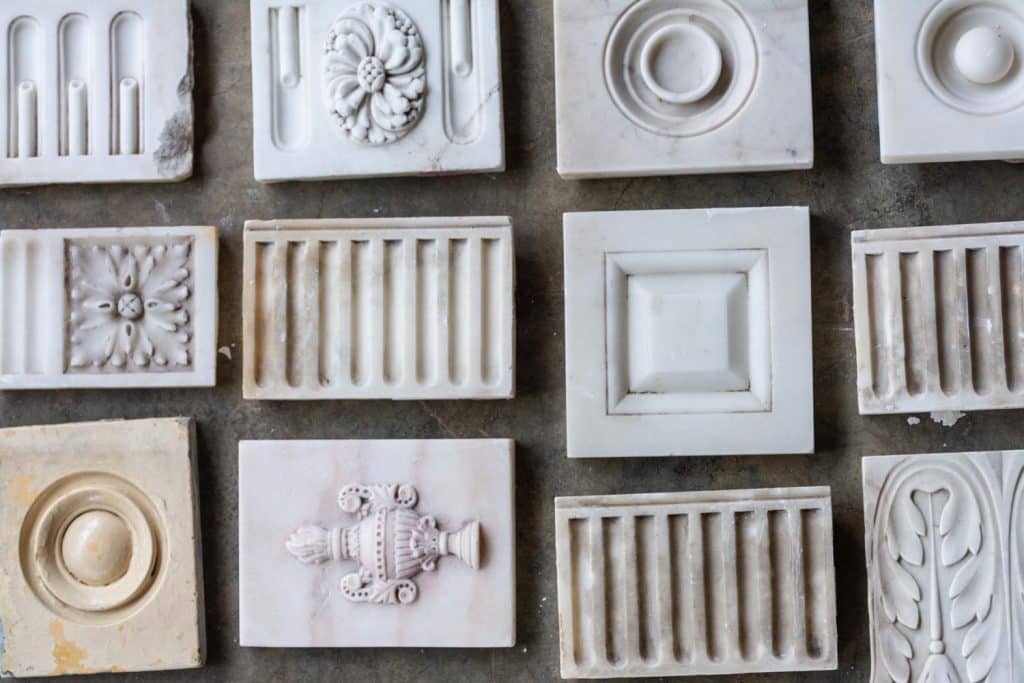 As a kitchen splashback use much the same as you would any other tile – the exception being that stone tiles tend to be thicker and heavier.
Specific considerations may be required. We recommend using stone tiles to match other types of salvaged stone with a similar colour and depth.
Inlay decorative elements like Georgian bullseyes with less precious slab material.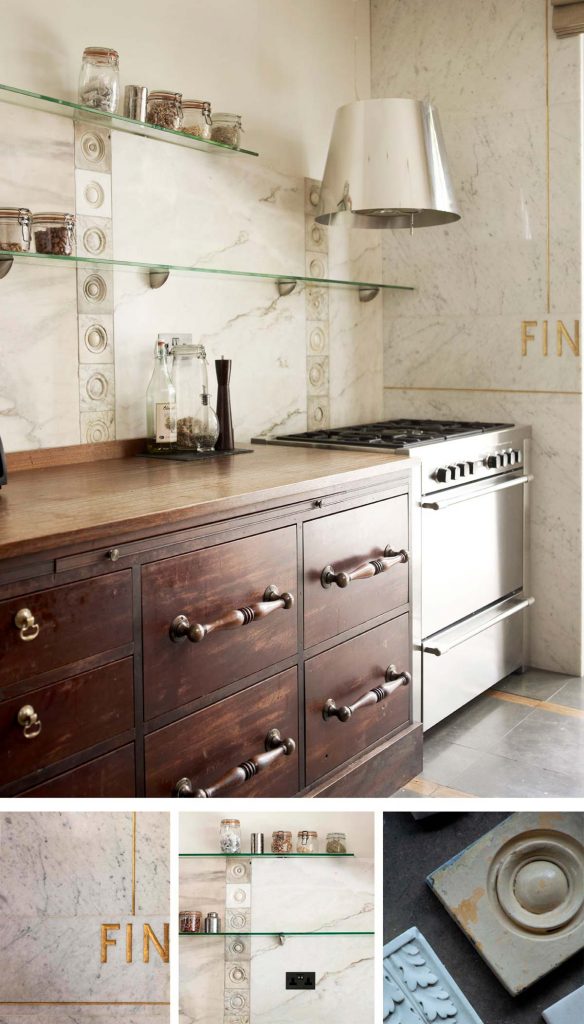 Stone mason on costs can be expensive so try to work with the salvaged stone in its existing format and dimensions. Consider patterns that minimise cutting eg. ladder strips that utilise one common dimension.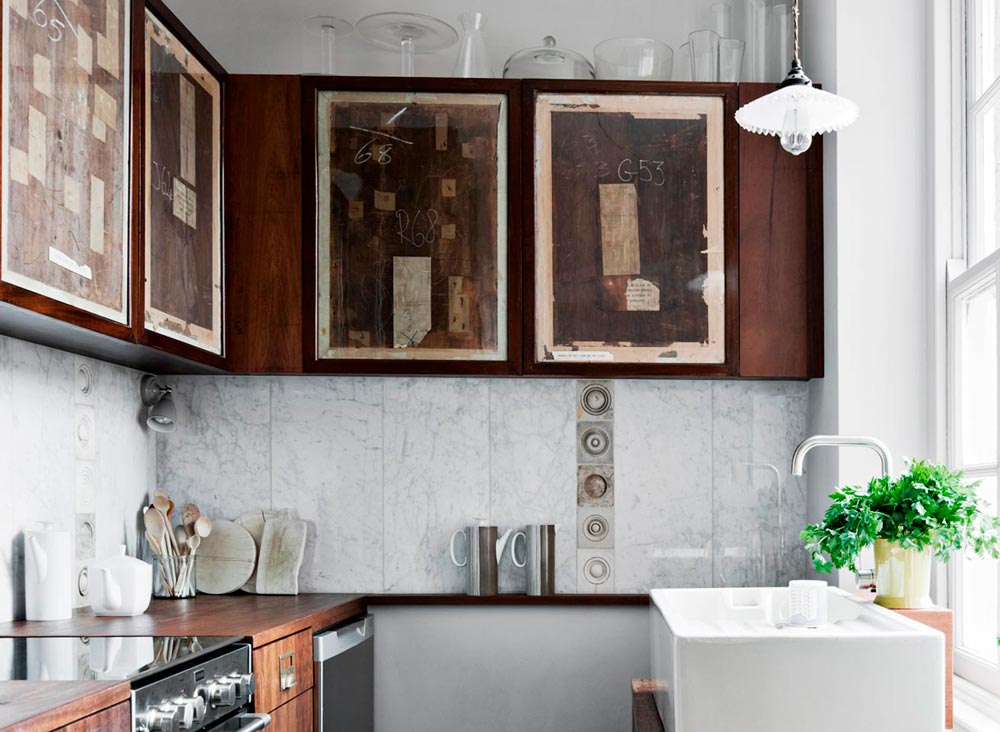 Stone tiles in fully tanked wet rooms can be used in conjunction with tadelakt. Install the stone or marble first and apply the tadelakt after, this ensures a flush finish.
When combining with larger pieces of stone grout and seal as you would with an other tile or stone material.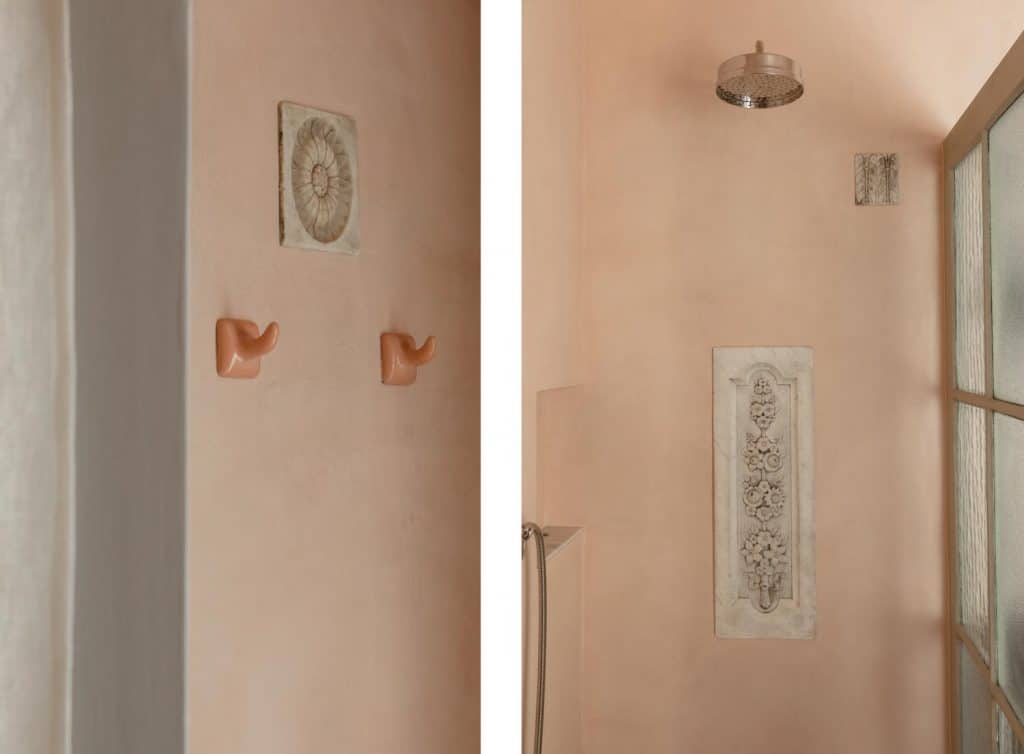 Bear in mind that polished surfaces may need to be honed to create grip when used as a bathroom flooring running into a shower.