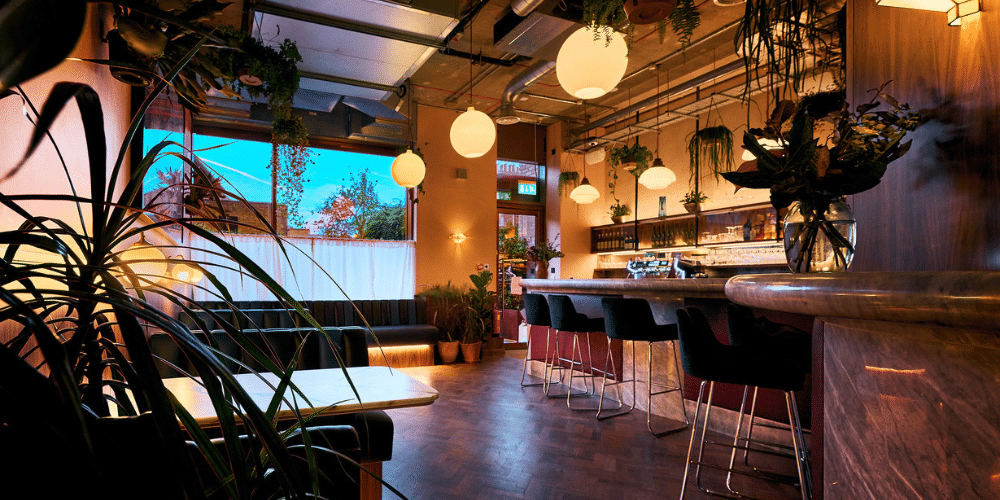 When composer, Tristin Norwell and his wife Sarah Withers were conceptualising Bleat Post Production in Hackney, they knew it was going to take something special to draw clients away from the lights of Soho – the long-established home of film and TV production.
Across the project's development, the pair became familiar faces in the Retrouvius shop and they've incorporated salvaged, reclaimed, vintage and sustainable materials throughout the studio's multifunctional editing rooms. Earlier this month Tristin gave us the grand tour.
The original building, a cavernous open space with high ceilings, had been empty for some time, offering fantastic potential to design to their exact requirements – without the demolition and waste that's the norm with commercial refurbs.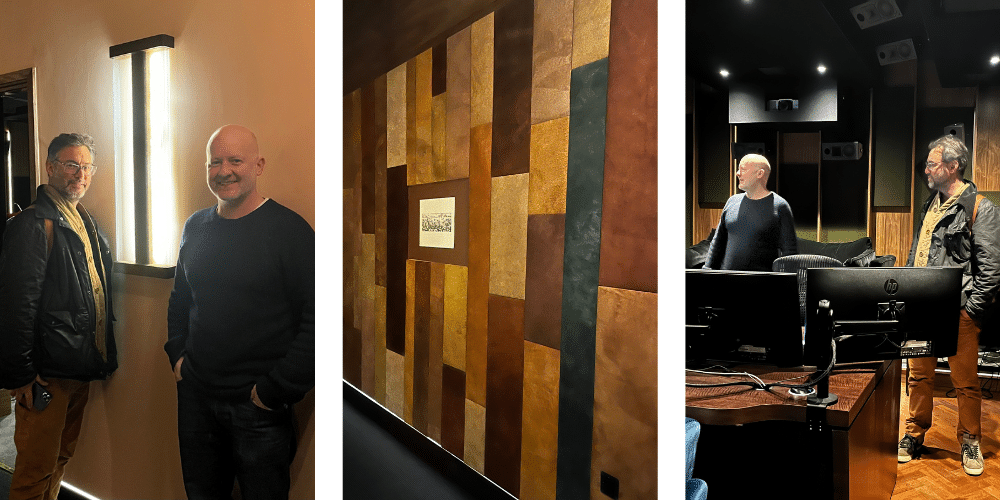 On entering, we were thrilled to see panels of our salvaged suede used as wall panelling, and the warm glow of our bespoke wall lights that are made using reclaimed tropical hardwood.
As we weaved in and out of the boutique production rooms, each with Star Trek-esque control stations, Tristin talked us through the sustainable alternatives used instead of standard building materials, including carpets made from recycled fishing nets and a reclaimed parquet floor made from 500-year-old Australian jarrah.
One of the elements he's most pleased with is the Thermafleece insulation made from natural sheep's wool. Not only is it fully biodegradable, but the lanolin in the wool gives it natural fire-resistance. In addition, they used Fermacell plasterboard, a high-performance alternative made from recycled materials. Much harder to come by, thicker, heavier and tricky to work with – but substantially lighter on the environment and with better audio performance.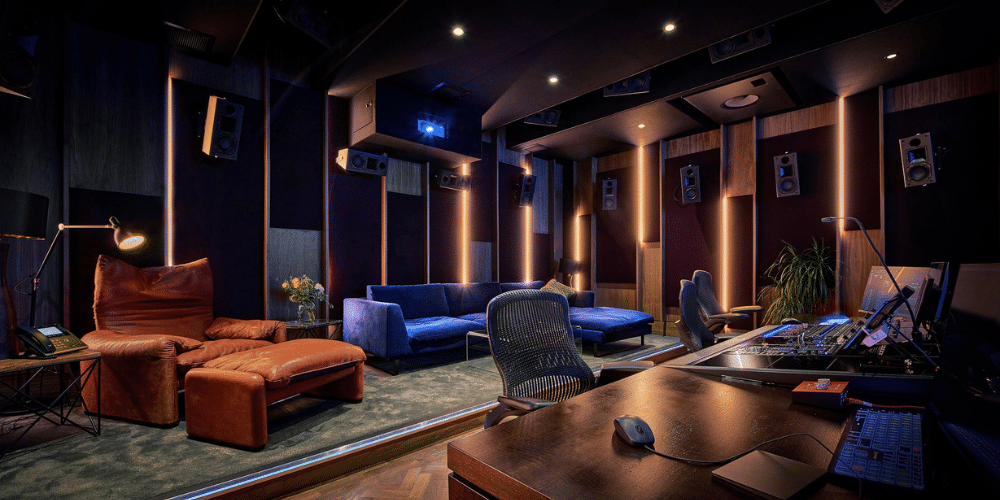 Many of the sofas and armchairs in the production rooms came from our stock – including a vintage leather Maralunga chair by Cassina and a black velvet sofa we sourced from a well-known fashion designer and musician duo.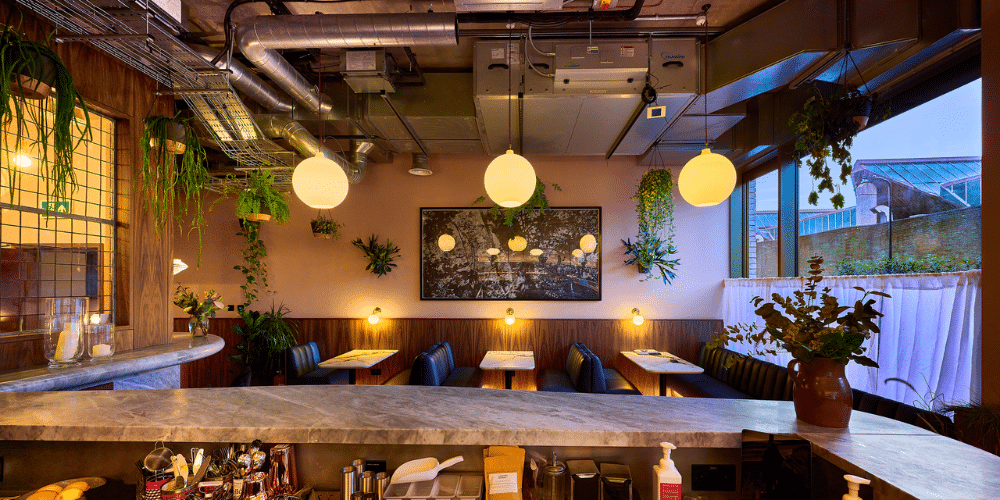 In the studio's private cocktail bar, we spot an old friend… a huge marble bar we salvaged from a high-end restaurant in West London. Overhead are vintage lights Tristin chose from our stock – Wohlert pendants by Louis Poulsen and some deco ceiling lights we had a fantastic run of. One of our reclaimed copperlight windows lets light pour into the adjoining room, and the banquette is upholstered in surplus leather salvaged from a coat factory.
Overall, we're really impressed with what Tristin and his team have created. Choosing to work with salvage is seldom the easy option – but the space is infinitely more interesting because of it. Bleat, we salute you!