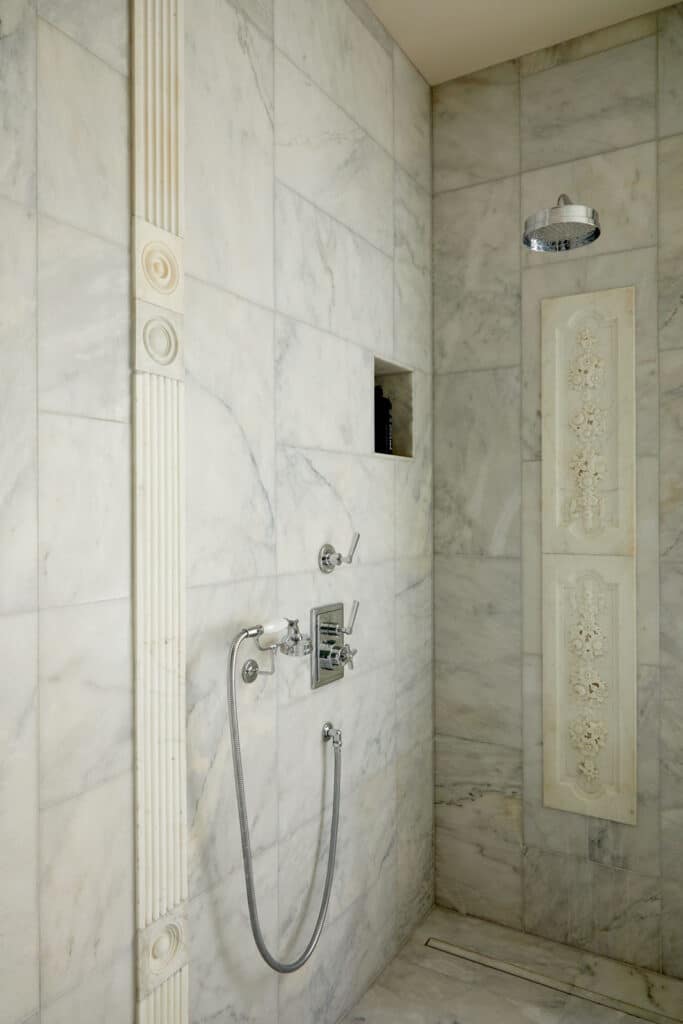 Stone is a finite and hard-won natural resource. With its distinctive geographical personality it offers a durable surface and textured palette.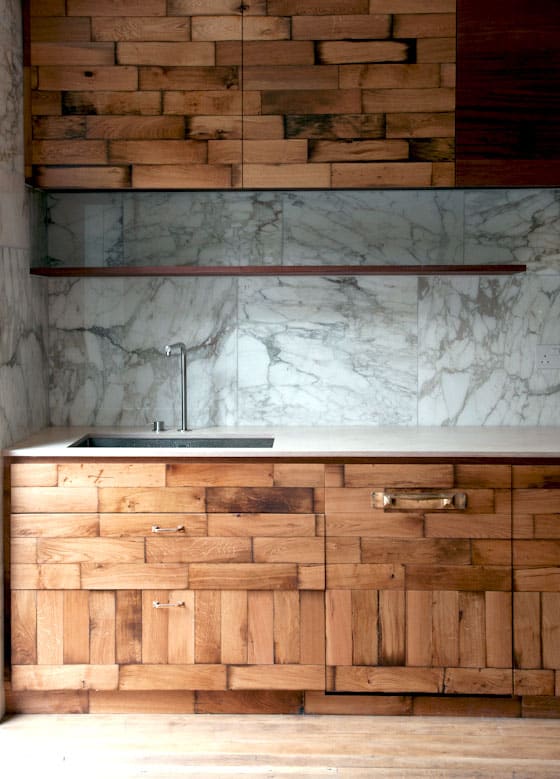 Over the years Retrouvius has saved stones from diverse buildings; entire concourse floors, office foyers, fire- places and dead stock from stone masons' yards…even fishmongers' slabs.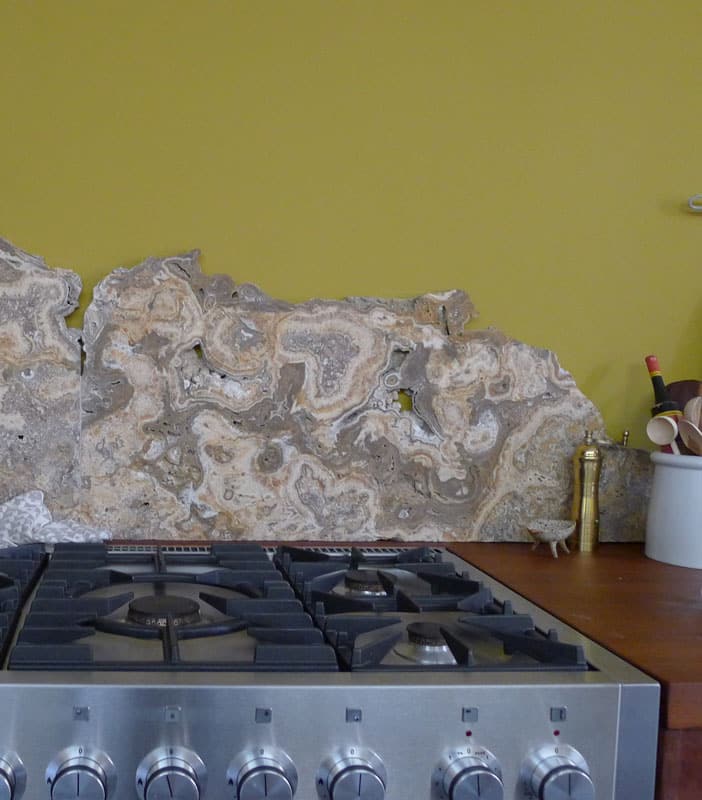 Make a feature of the broken edge; pieces that are normally skipped can give a sculptural quality. Here we used an old Italian onyx, Alabastro Fiorito. The end cut would normally be considered waste but here it brings character to a splash back.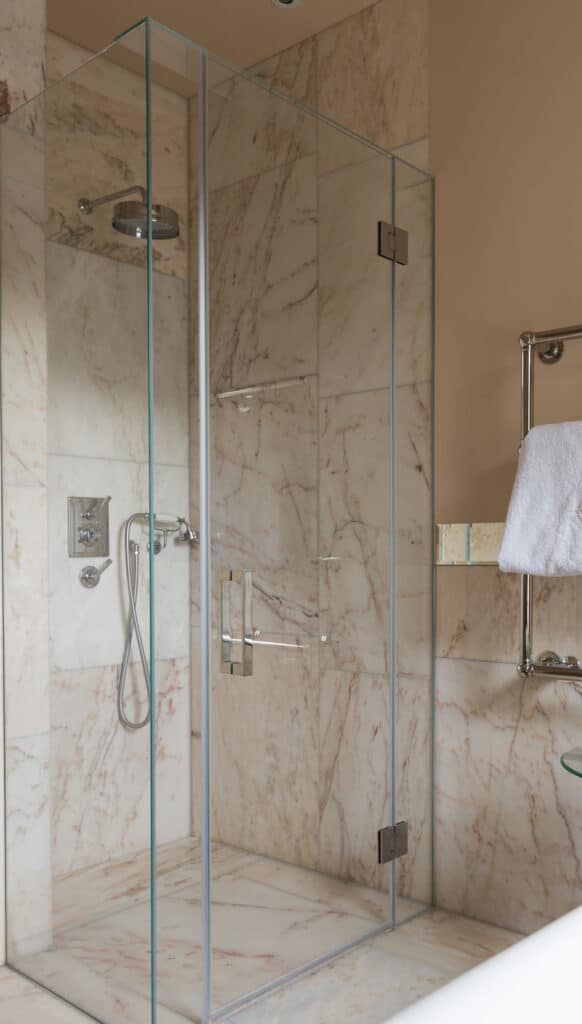 Stonemason on costs can be expensive. Try to work with the salvaged stone in its existing format and dimensions. Consider patterns that minimise cutting – ladder strips are efficient and utilise one common dimension.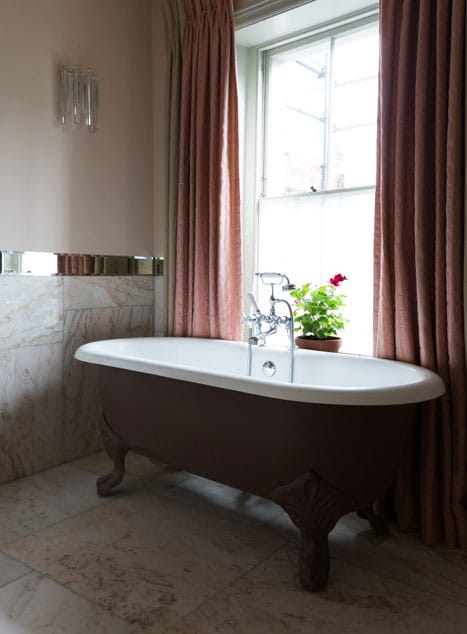 Stone used as bathroom flooring running into a shower may need to be honed to create grip – polished surfaces may be problematic. Likewise, think about entrance spaces and wet and muddy footwear.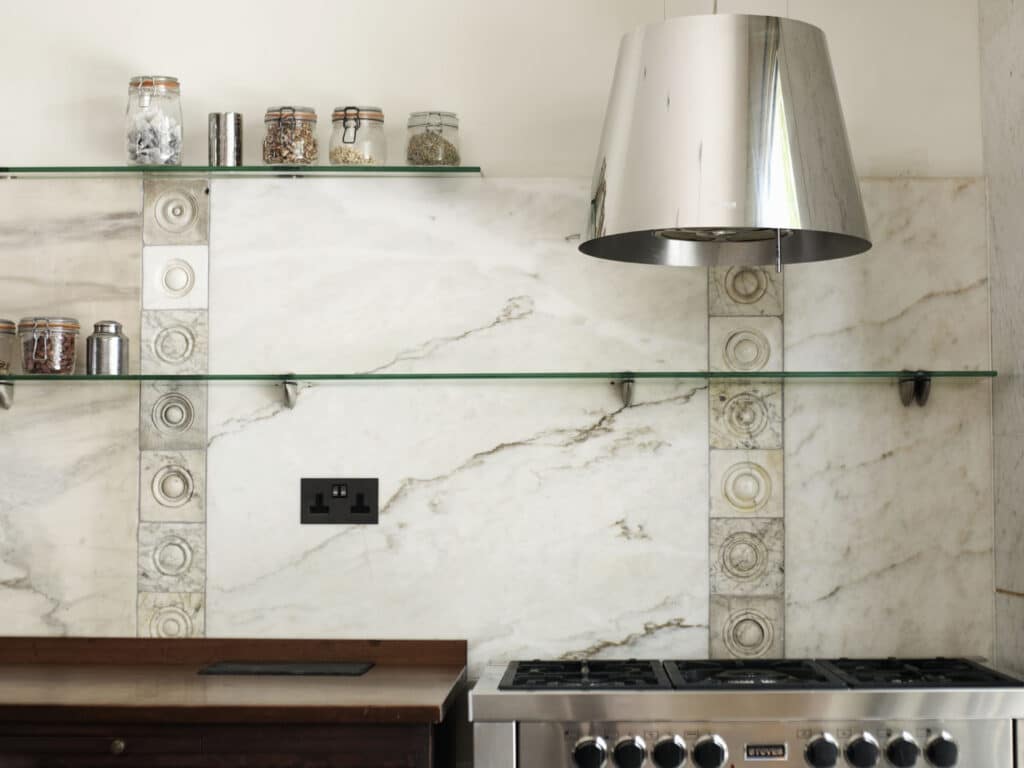 Inlay decorative elements like Georgian bullseyes or architectural fragments with less precious slab material.