We have used reclaimed sanitary ware in many of our design projects. Sinks, toilets, basins and occasionally baths provide history, character and patination to a bathroom.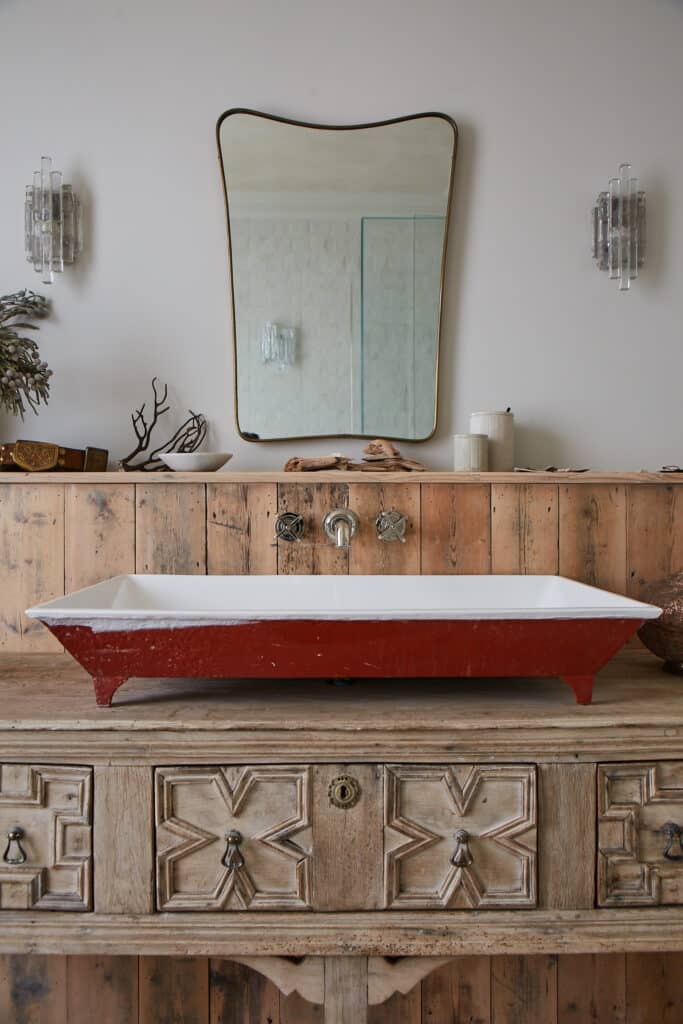 It's possible to mix and match old with new sanitary furniture however vintage plumbing is often not compatible with modern systems. Make sure your plumber has worked with vintage sanitary ware previously as there will be various sizes of taps, drains and fittings which may need to be altered.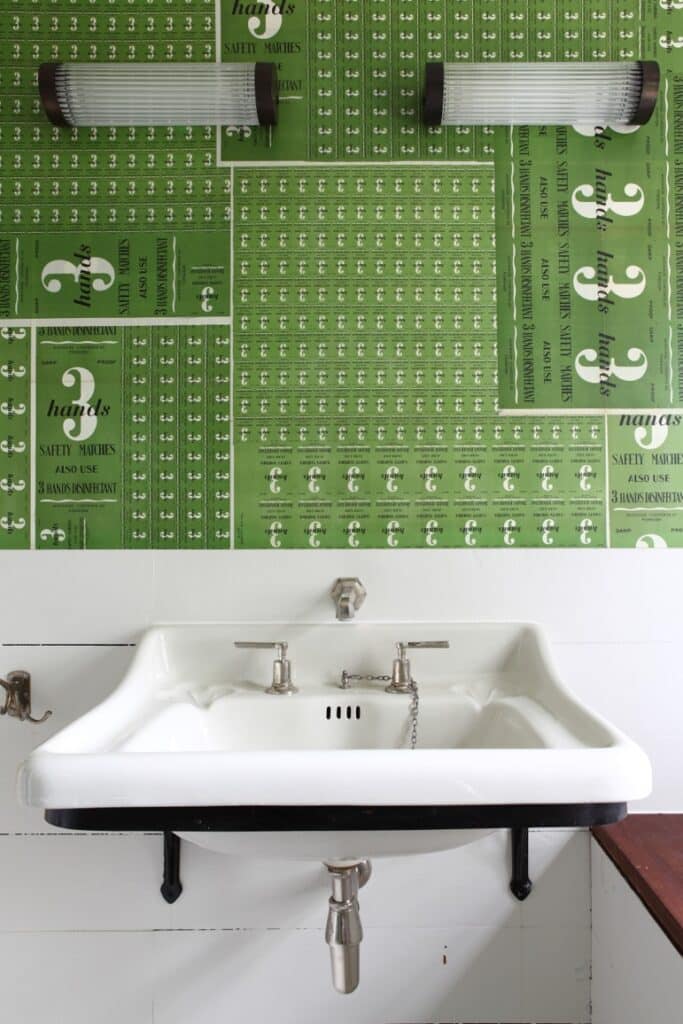 Bathroom furniture tends to be clunky and large, however free standing wash stands are delicate and practical items. They can easily be installed in the corner of a guest bedroom or in a bathroom short of space, providing extra storage if required. They usually have no taps holes which allows for taps to be wall mounted.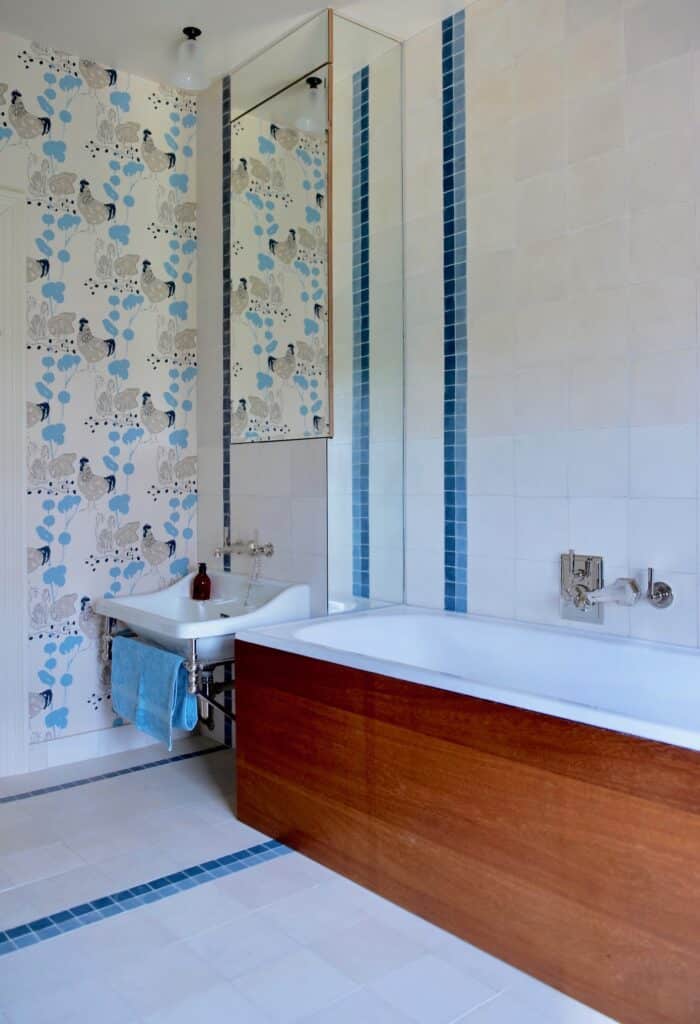 Using different materials like ceramic tiles gives a variety of colour and texture. Using brackets or railings allows for you to choose the height of your sink, we have set sinks and basins at a lower height for children's bathrooms.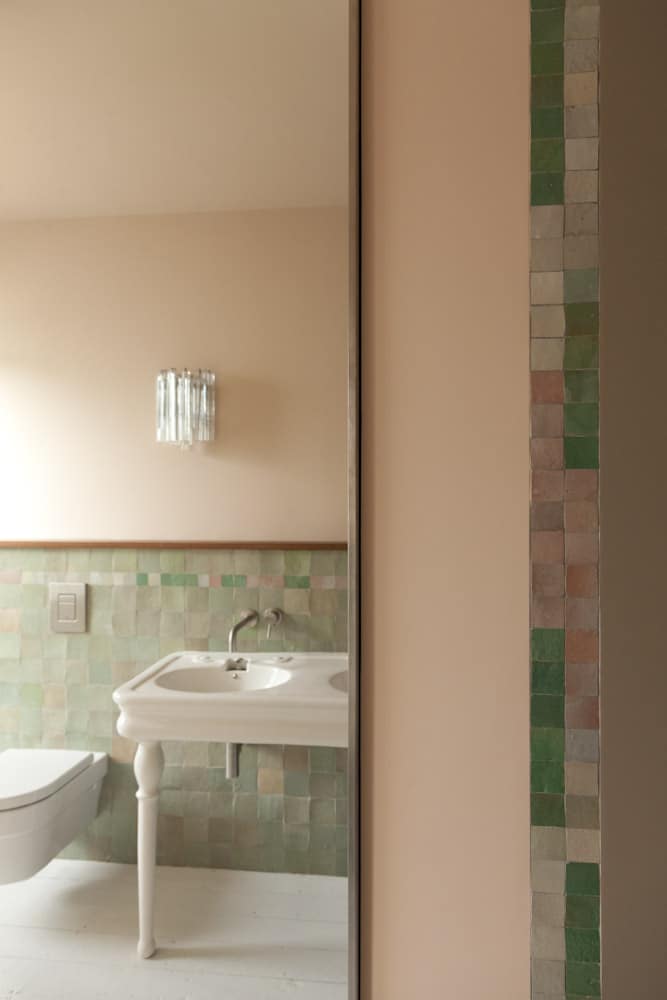 Stone or marble sinks provide an attractive natural colour and rustic feel to a bathroom or kitchen.
Using unique bathroom treasures like this antique washstand or this Victorian decorated loo can also be a great way of creating a striking focal point.