Belonging to Maria and Adam and designed originally by Adam's father, architect Nicholas Hills, our 1970's penthouse has transformed over the decades as our family's needs have evolved.
When we first moved in, we gutted the whole penthouse . We removed asbestos, added insulation and overhauled the completely-open-plan layout to work for a young family. We saw the project as an opportunity to showcase what can be achieved with salvaged materials, creating a space with longevity in mind.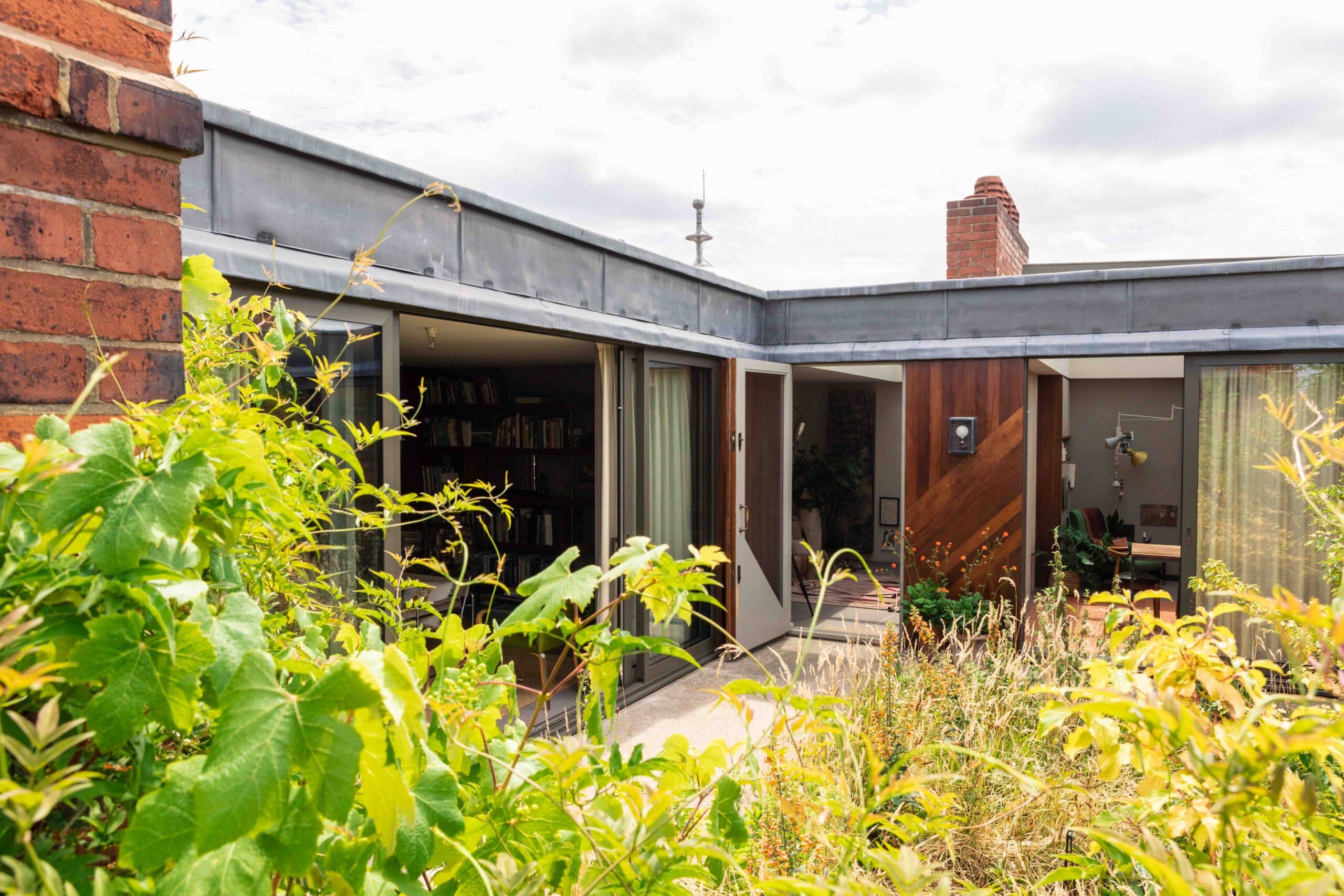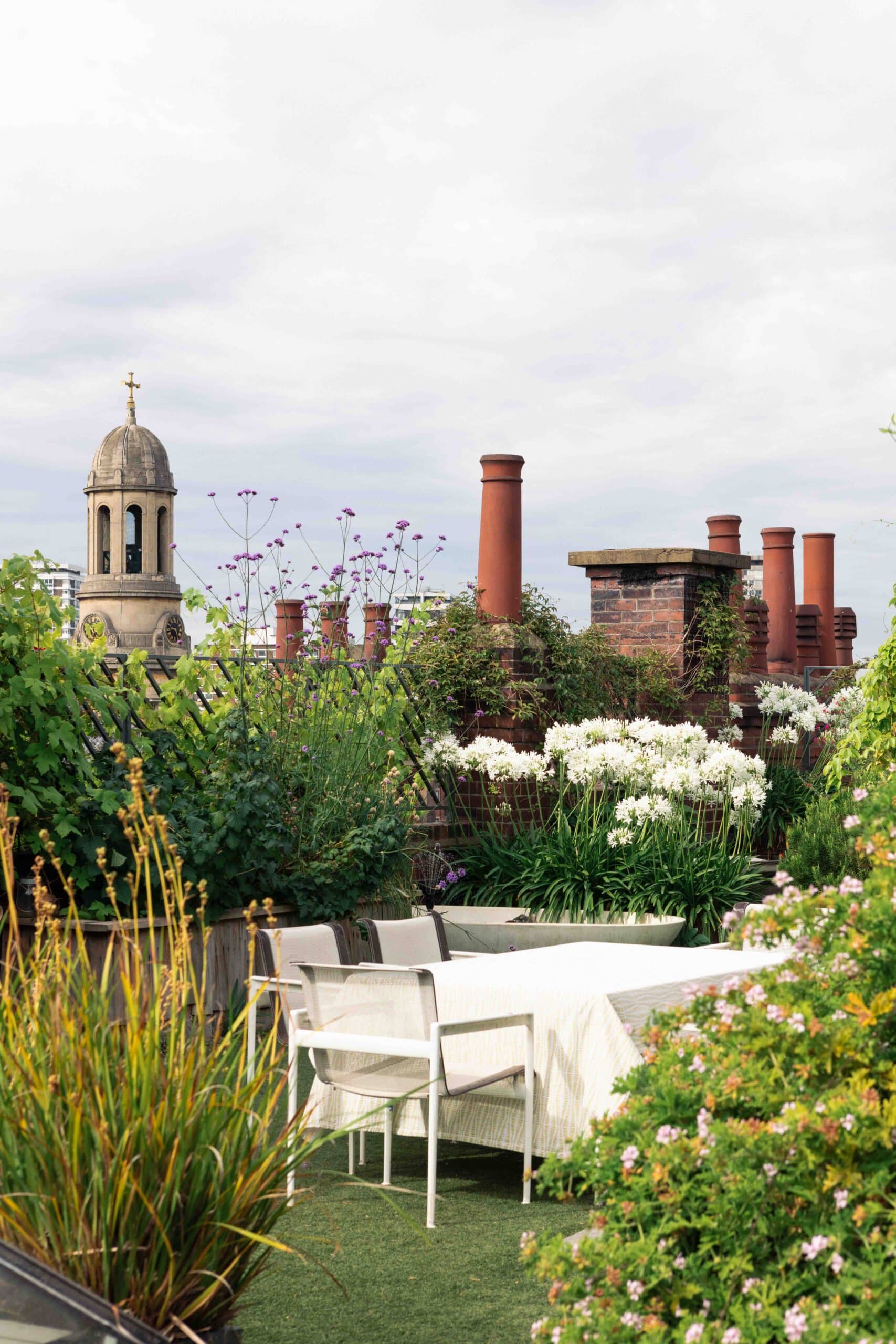 You enter the penthouse through the rooftop garden, a sight that is truly unexpected after you have walked up through the old, dark-panelled Edwardian mansion block that sits beneath. Abundant in wildflowers, the rooftop is an urban oasis, attracting all manner of birds, pollinators and other wildlife and looking out over London's rooftops and chimneys.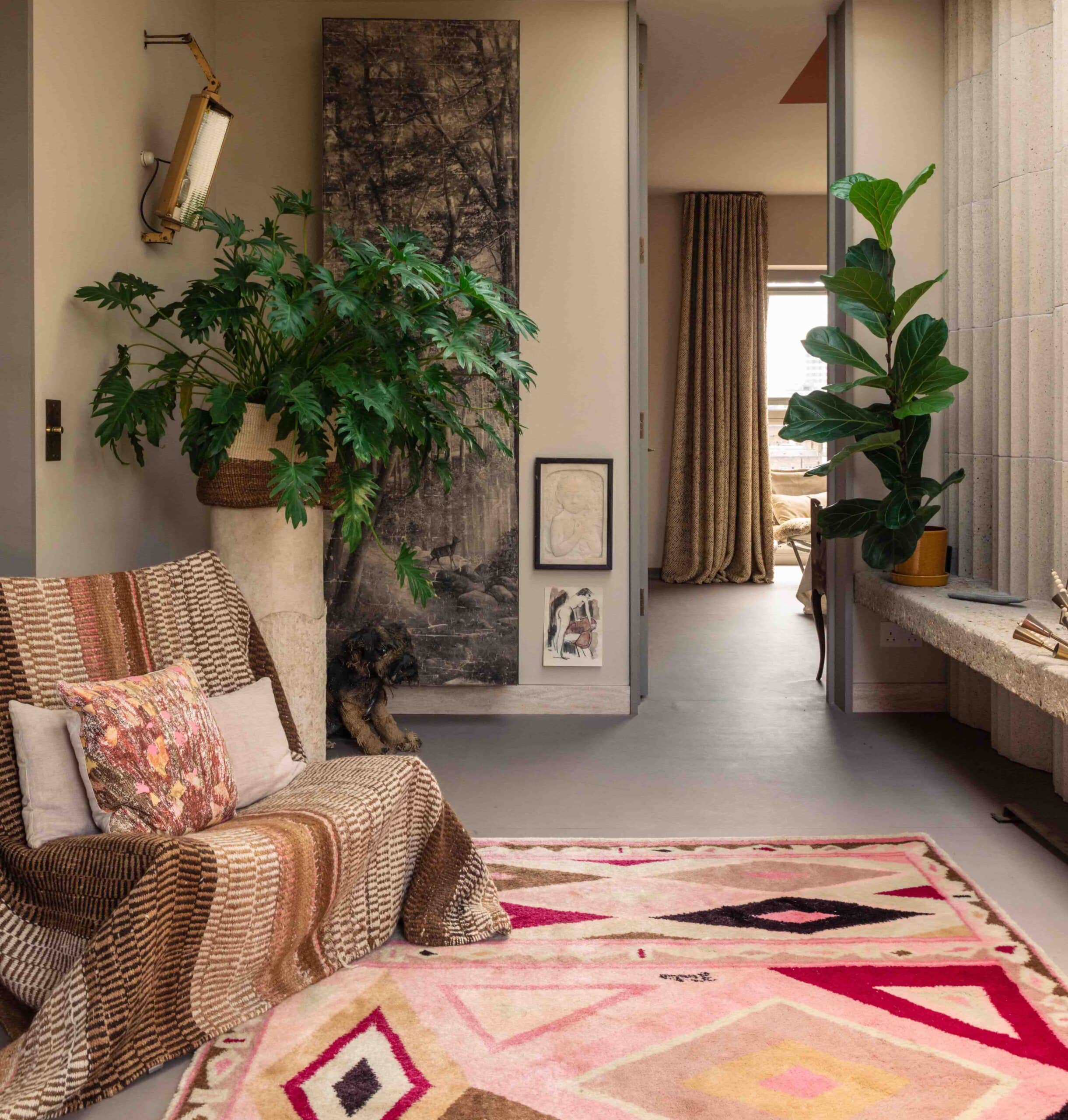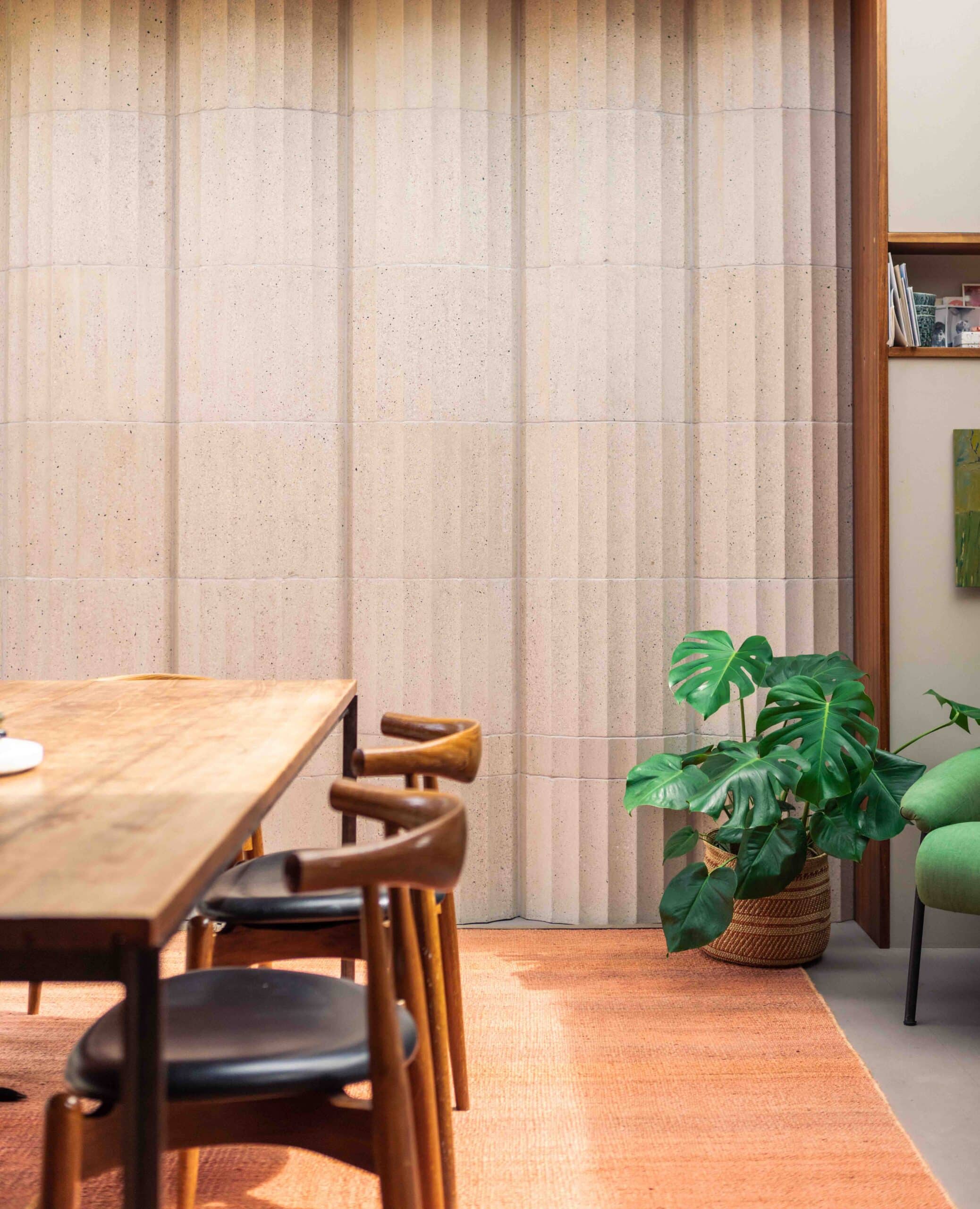 Tackling the baltic winter cold was a top priority. In true 1970s style, the property was previously heated by one pitiful pither stove and next-to-no insulation. Now, with underfloor heating throughout, it maintains an inviting ambience.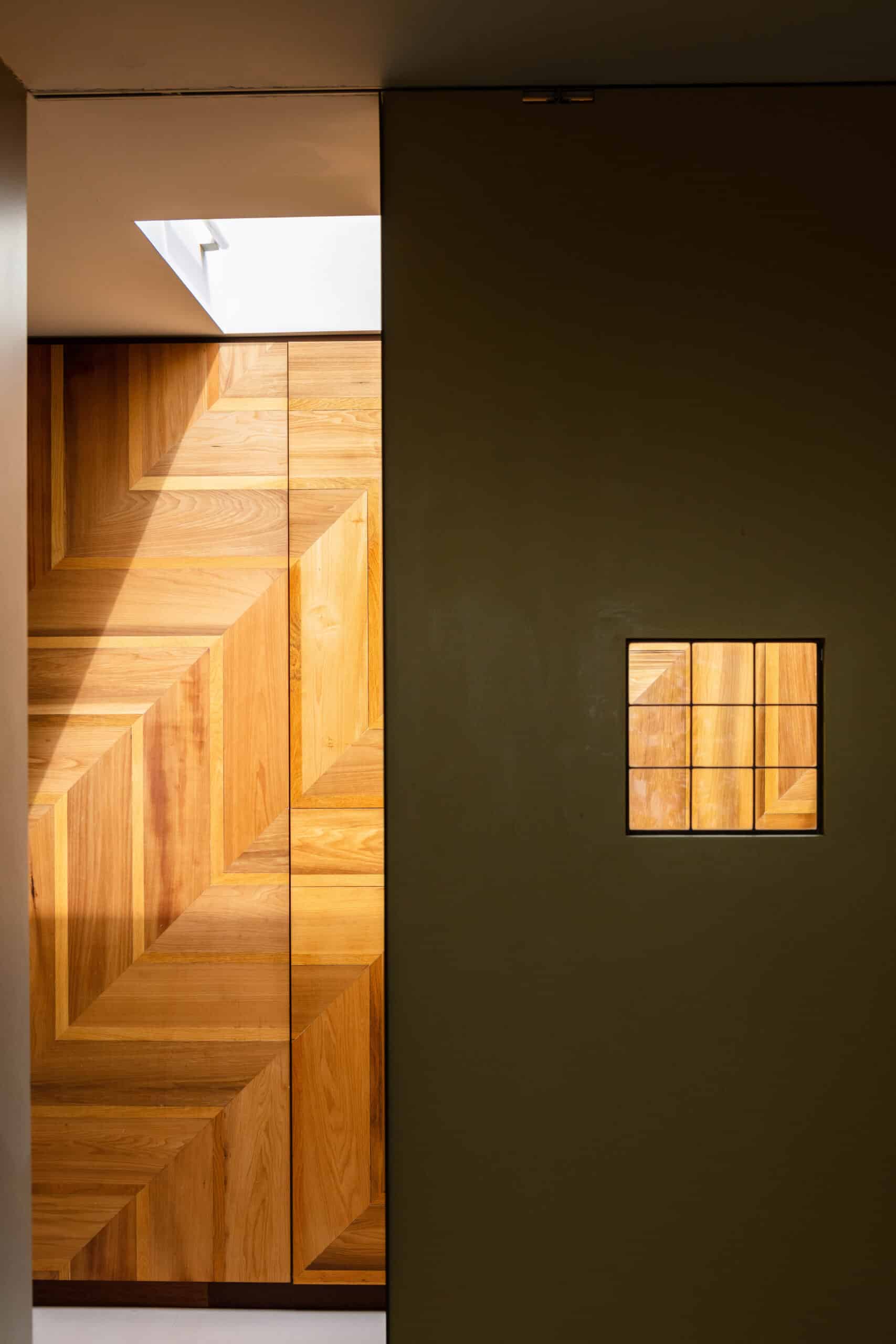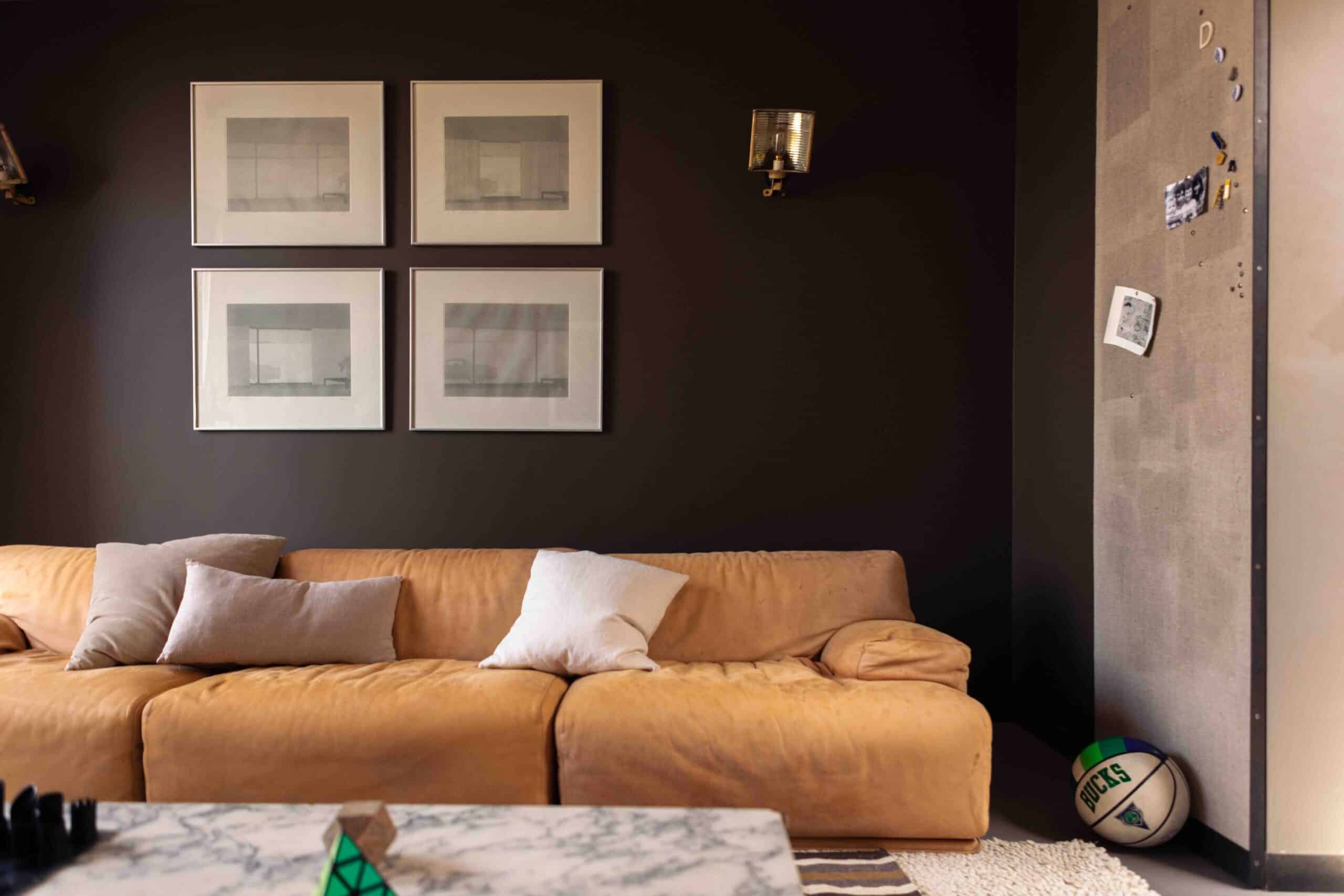 The previous layout was completely open plan, but we wanted to create more flexible spaces that could be split into zones. By dividing living areas with sliding walls and internal copperlight windows, they feel free flowing, while also having private zones that you can retreat to if desired. From a practical point of view, this also helps to retain warmth.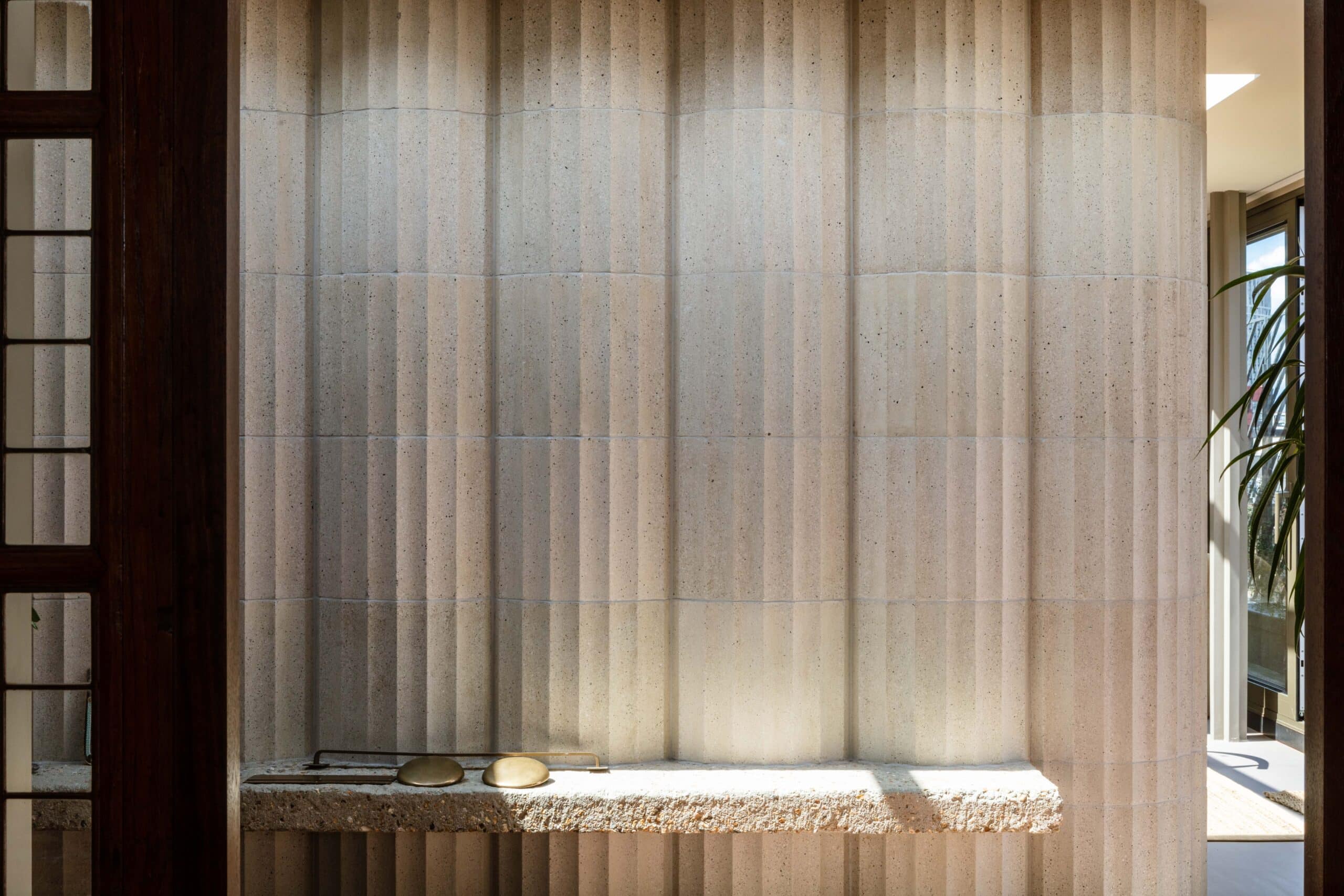 Fluted terrazzo columns salvaged from a Liverpool department store were craned to the roof and now provide a tactile divide between the entrance hall and dining area. We often find guests just stroking them on their way in.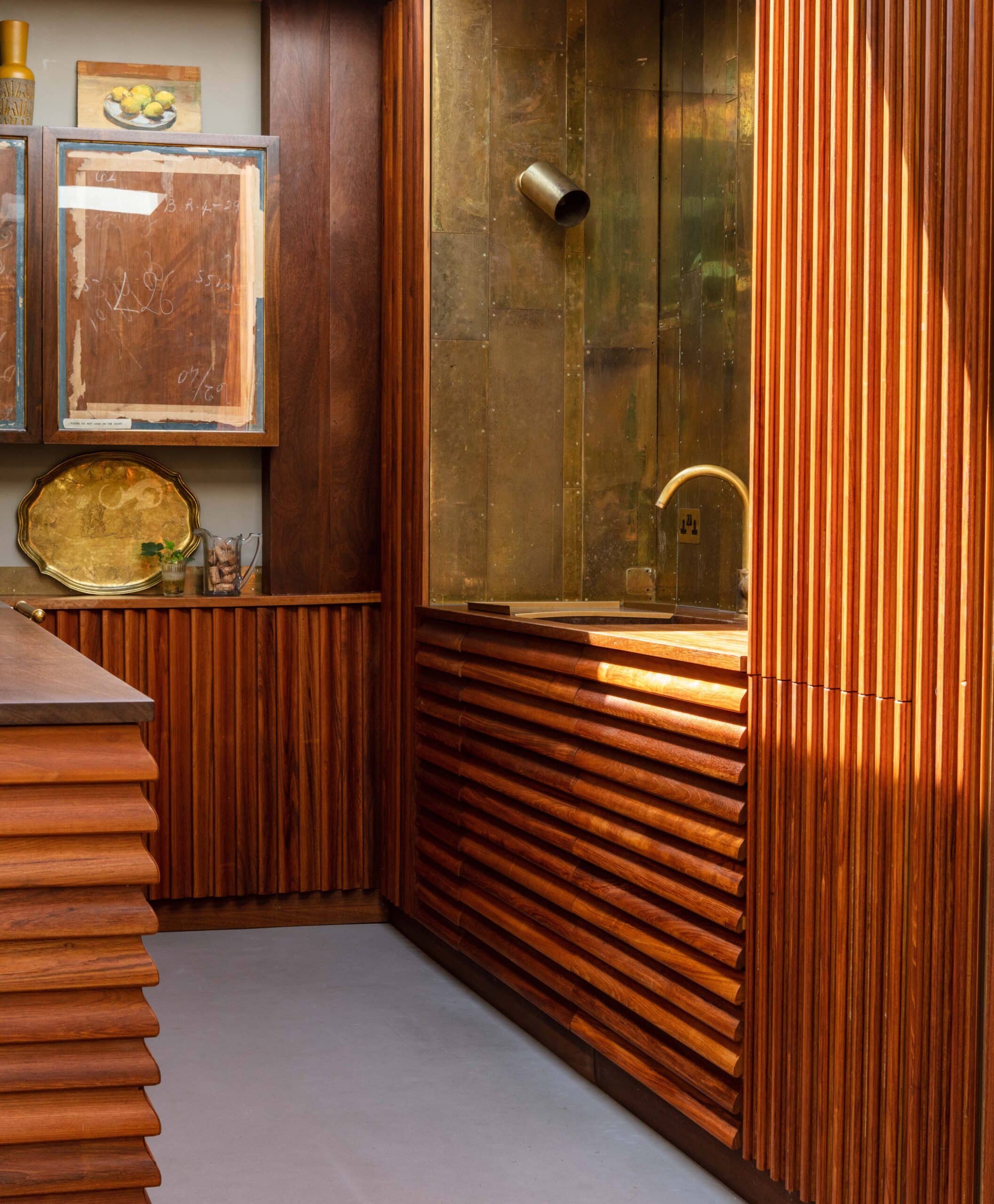 The kitchen cupboard fronts are made from frames, which were salvaged from the Victoria & Albert Museum, with reclaimed iroko used to frame  the cabinetry from below. The splashback is fashioned from brass kick plates, which were removed from salvaged doors.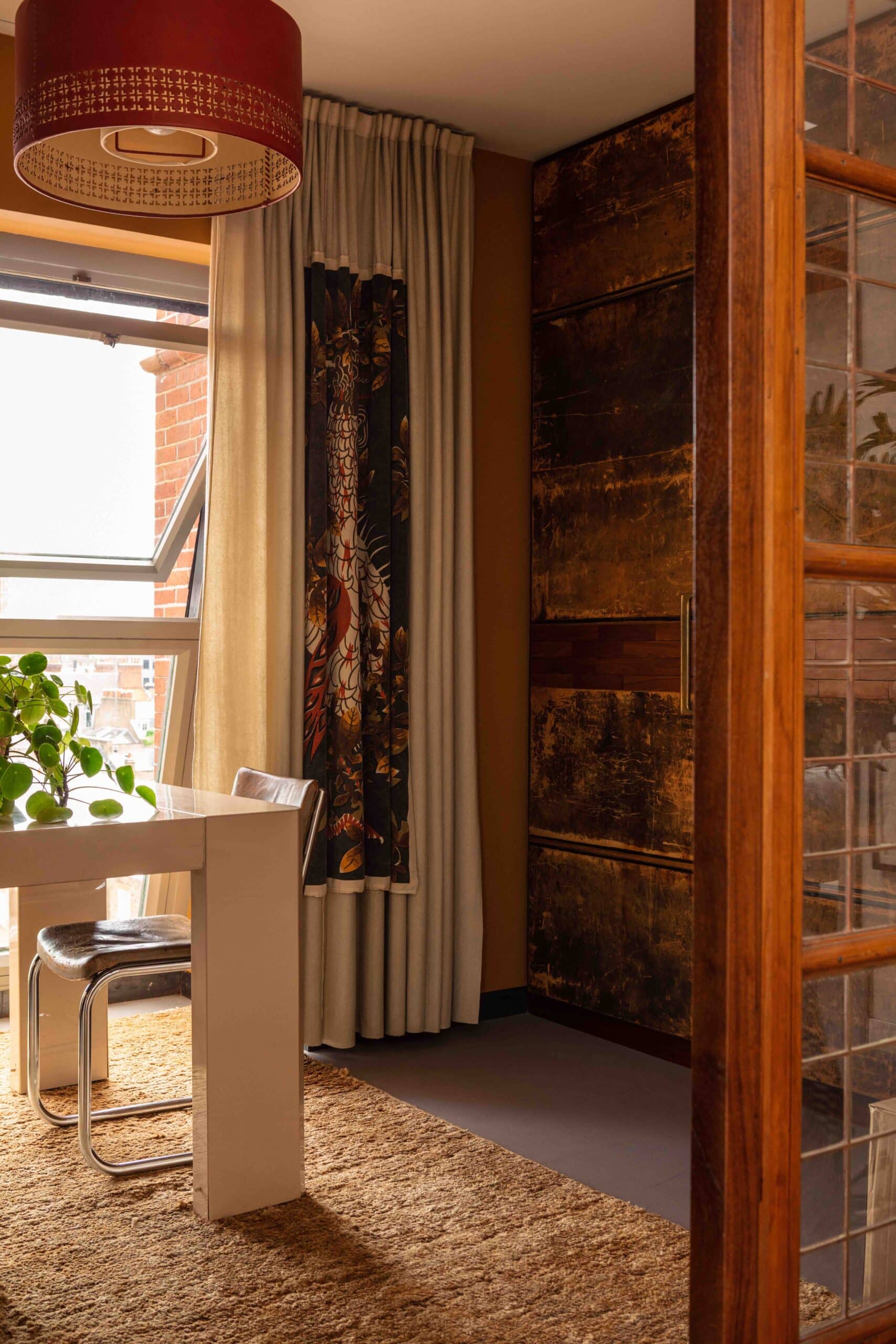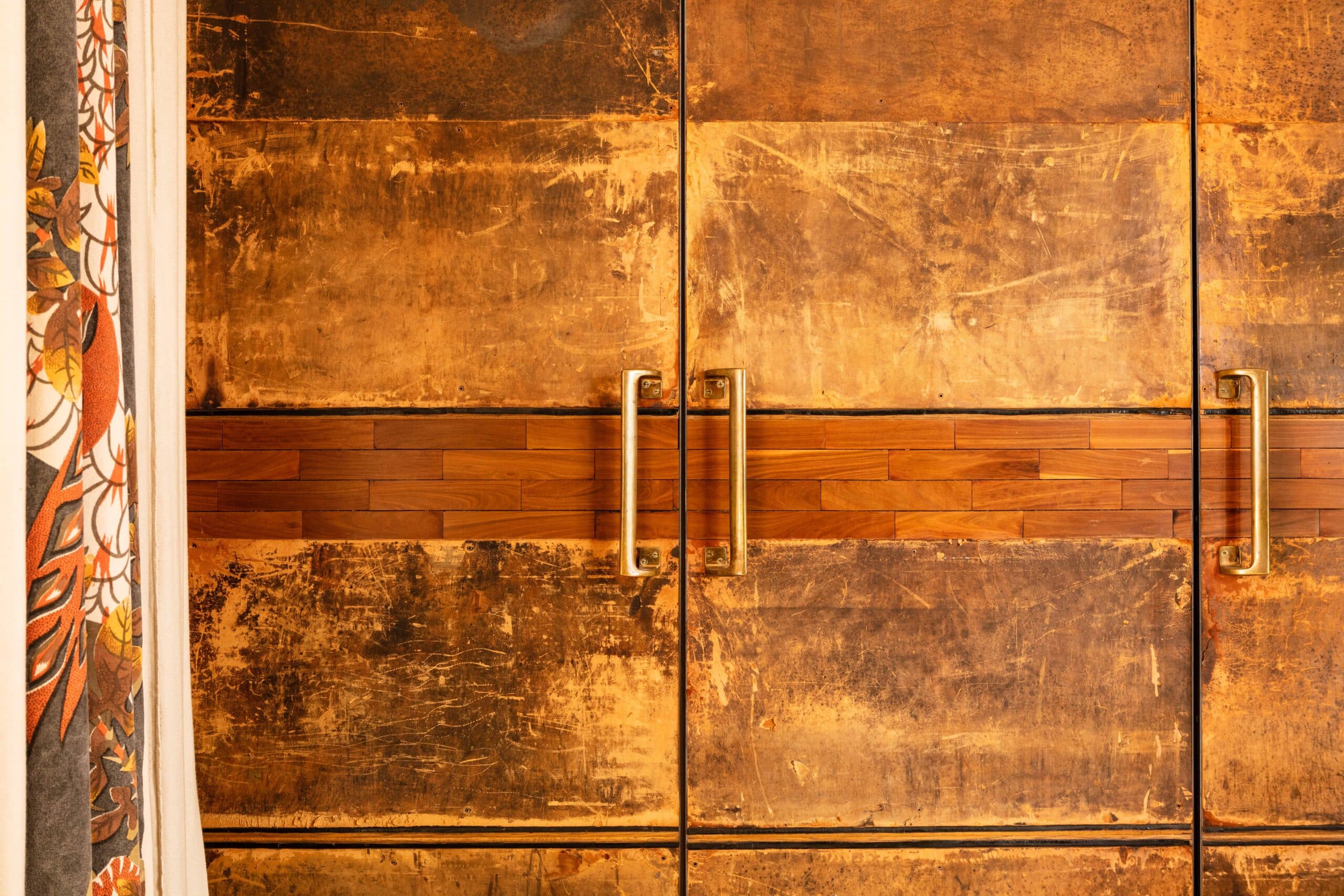 The joinery in the study is fronted with leather-wrapped shelves, which were originally in the British Library reading room. From the desk you can peep into the living room through a copperlight window.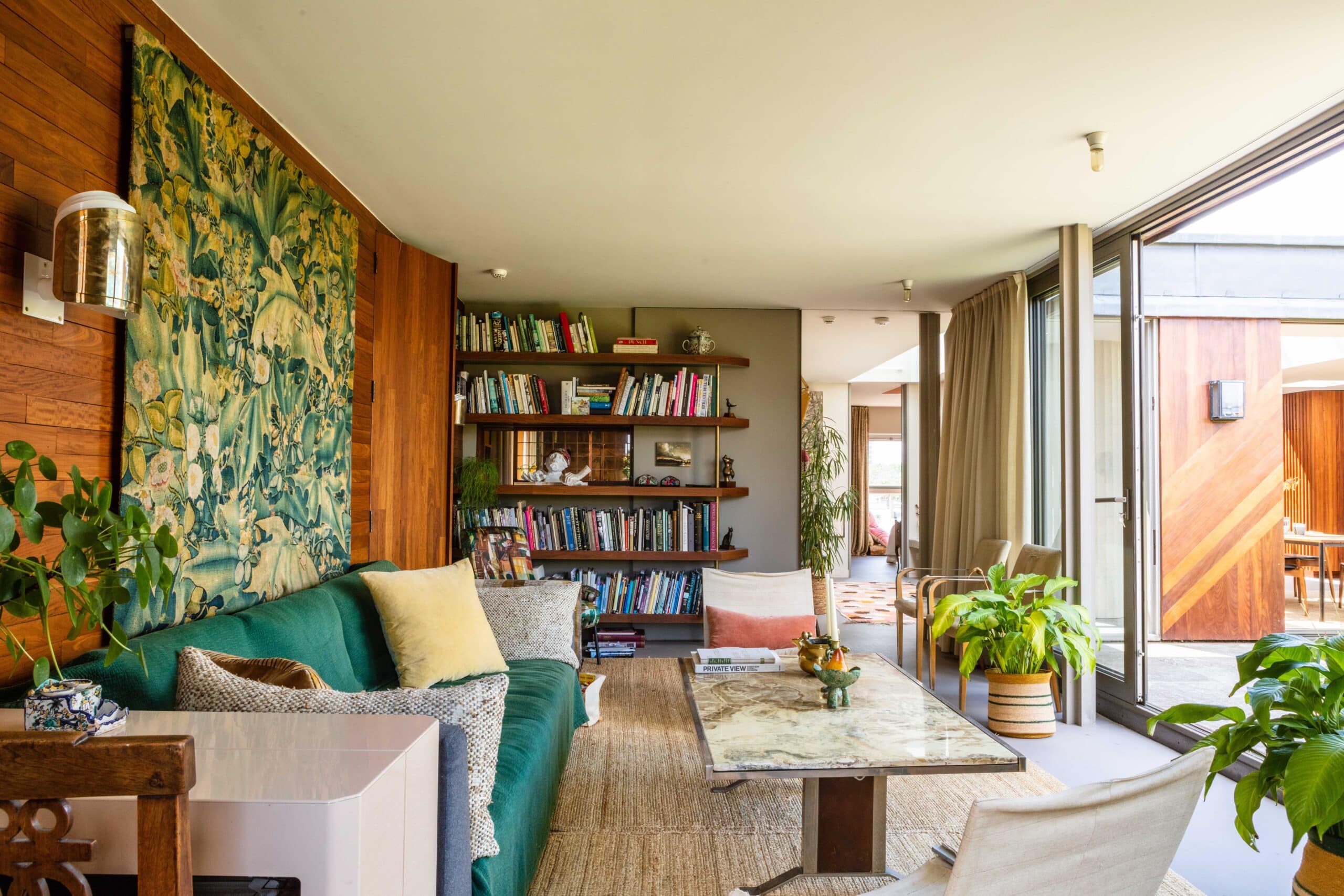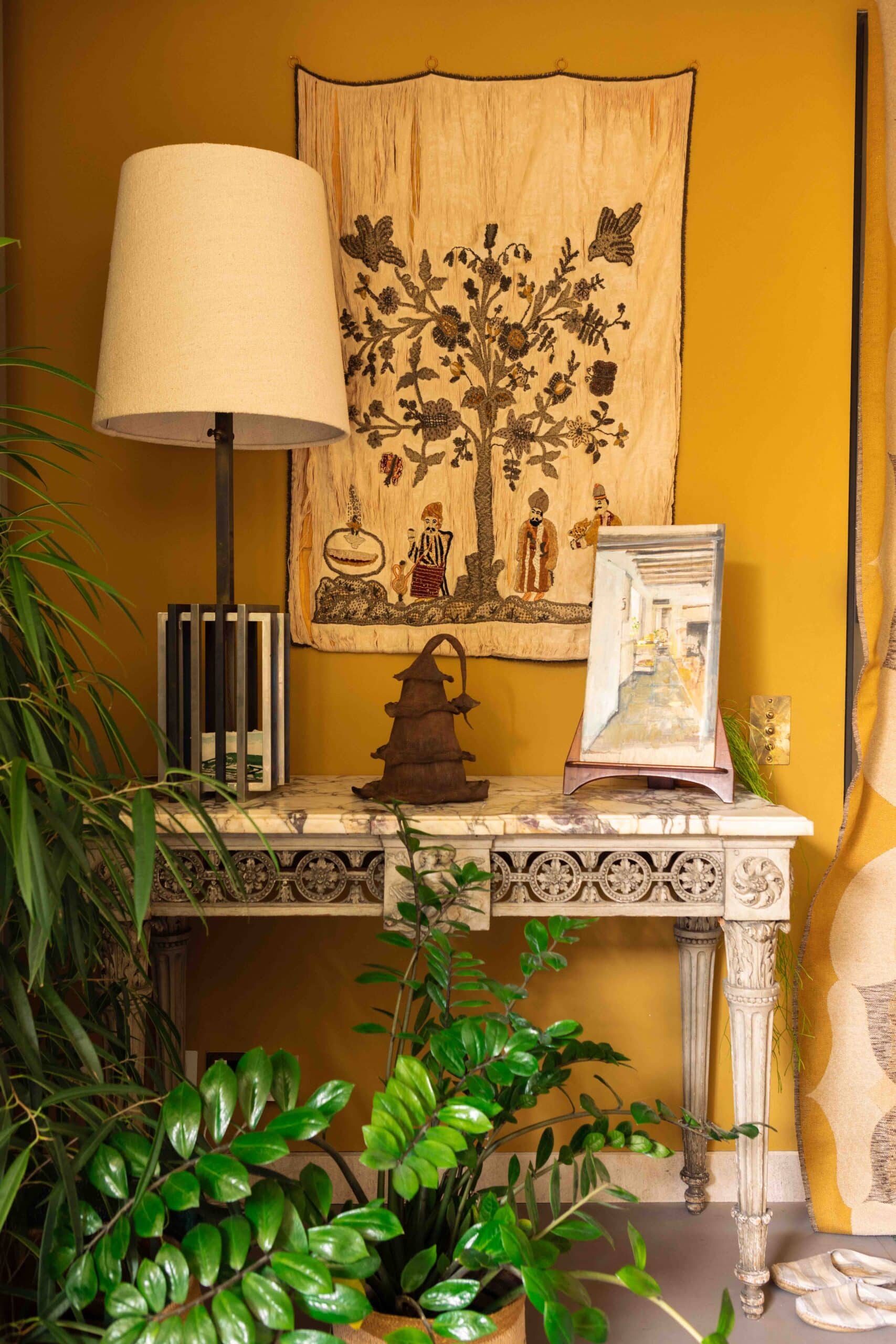 This teak-clad room has seen several guises as life has evolved: initially it was the Retrouvius Studio, then a large family kitchen and now a grown-up sitting room. A Flemish feuilles de choux tapestry takes pride of place above the sofa, reflecting the billowing foliage outside.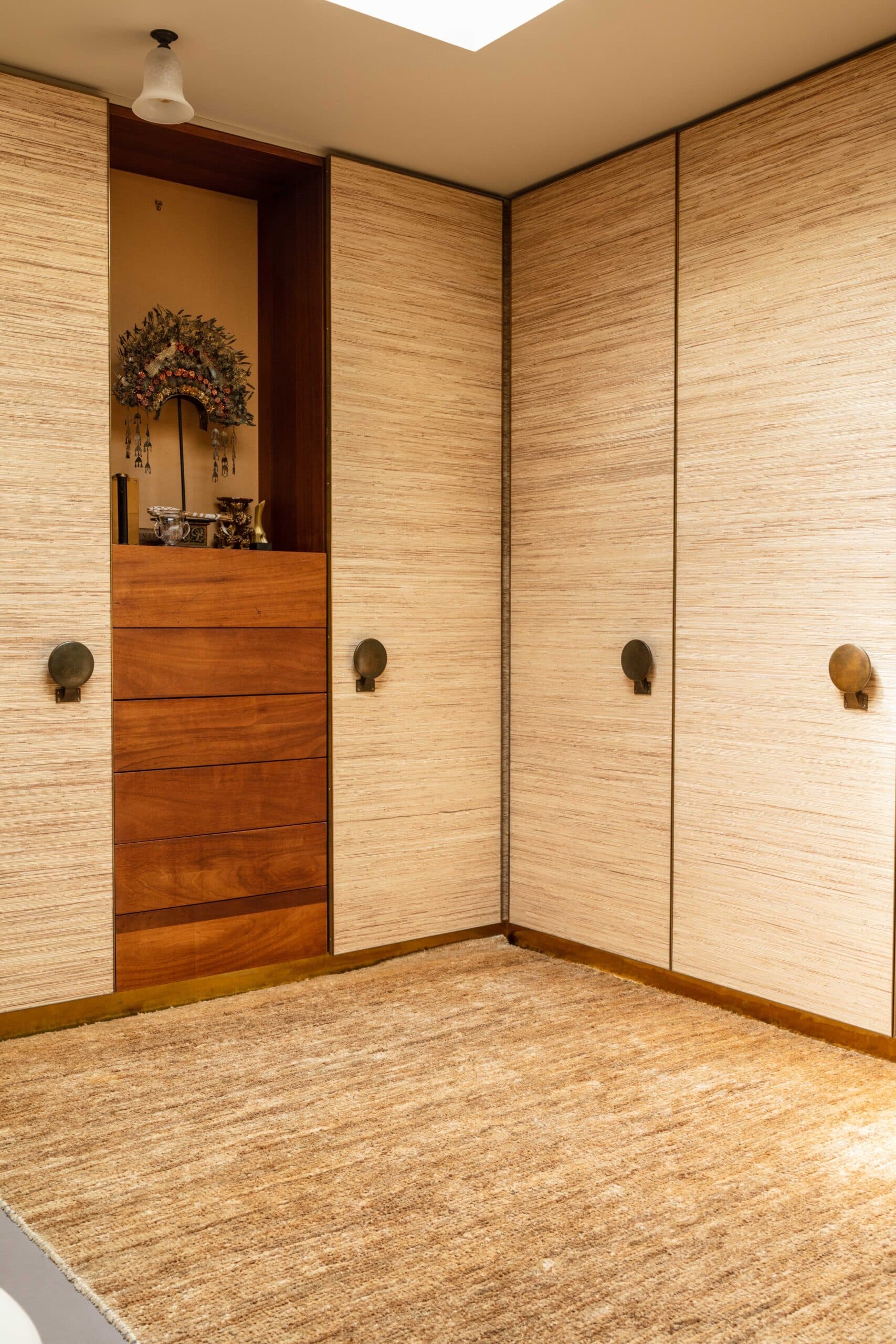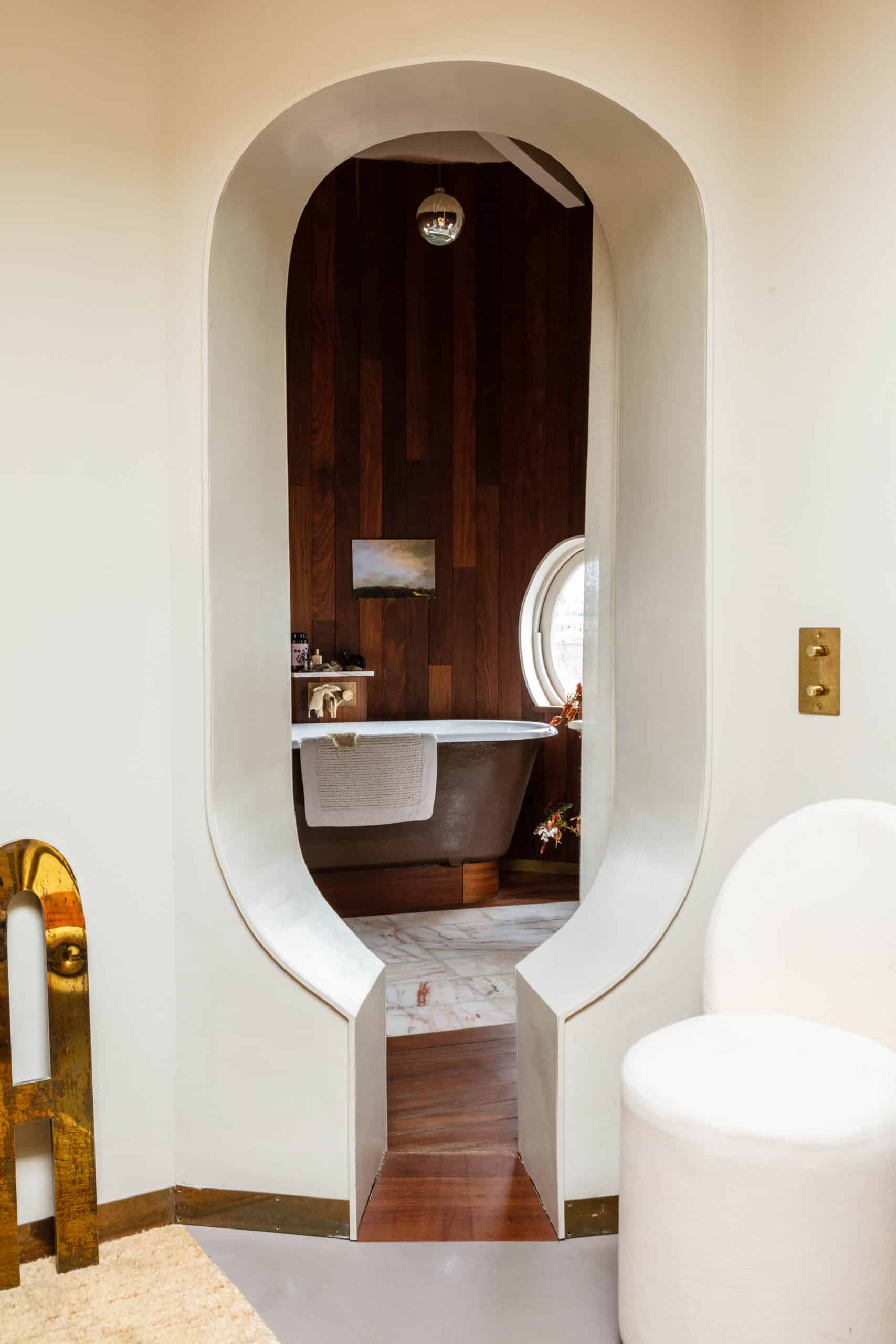 Seagrass fabric is framed over the dressing room doors so that the material is easy to alter in the future. The connecting ensuite, with its curved walls, is clad in reclaimed teak and marble. The curve of the entrance is original to the Edwardian turret.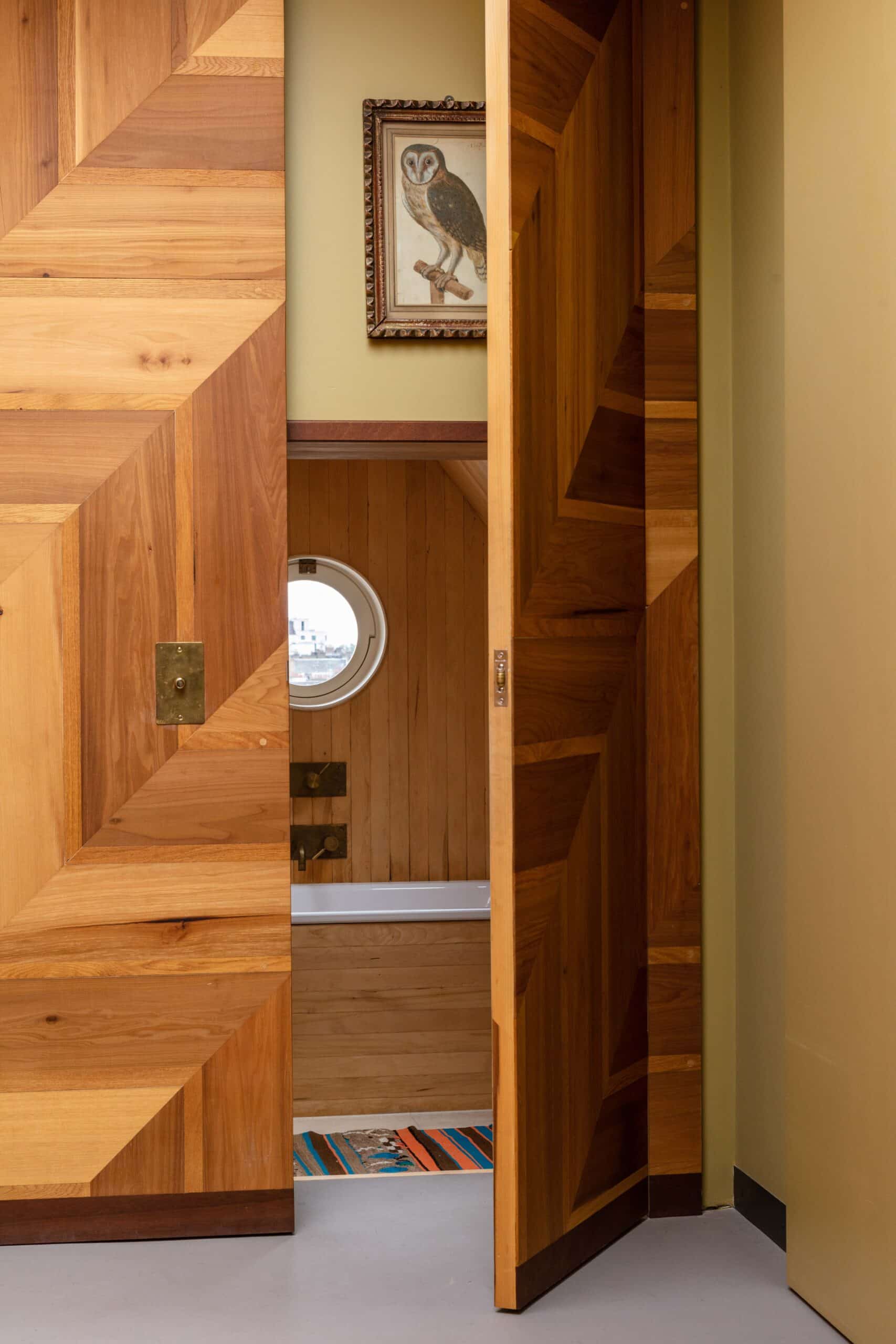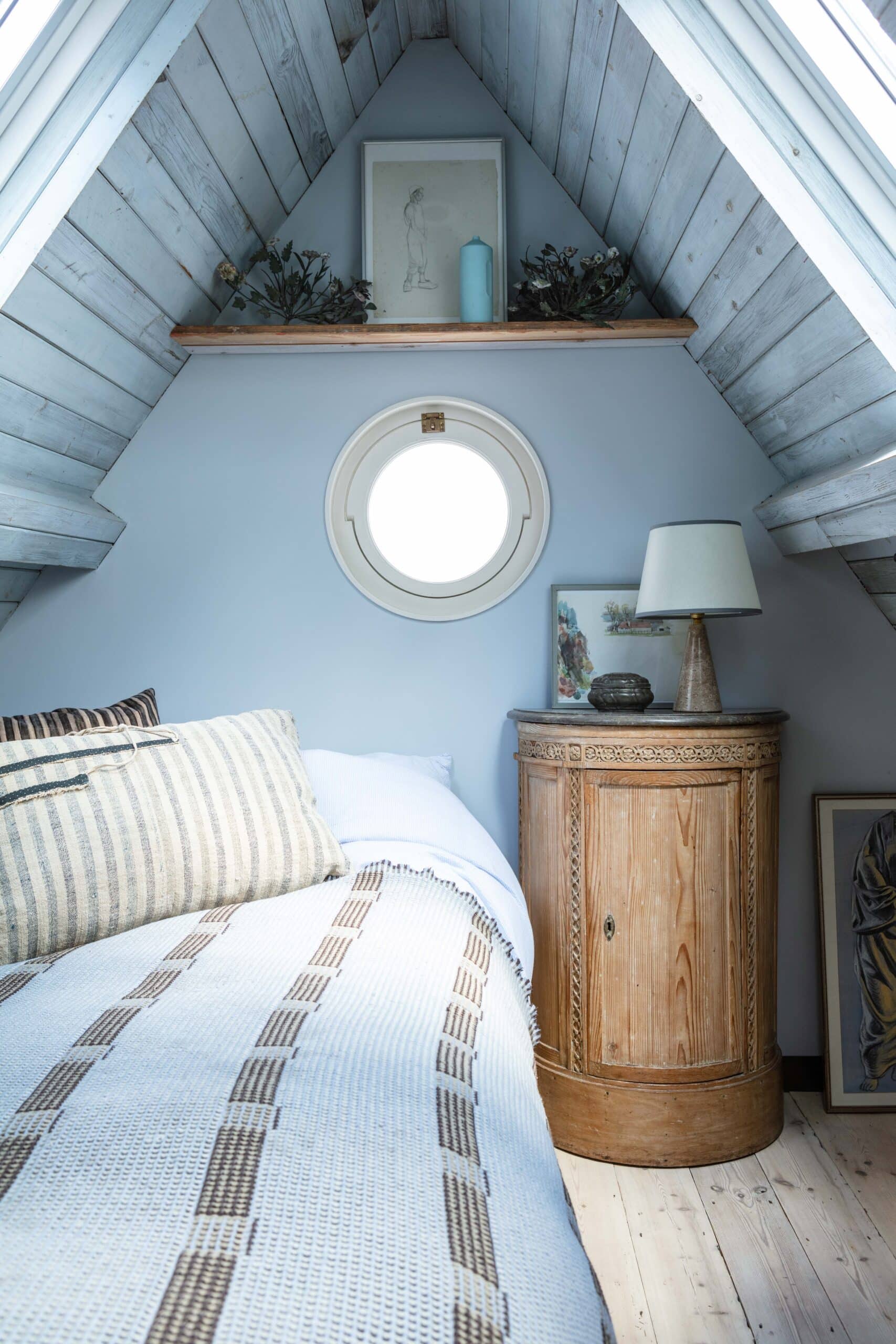 As was the case with the previous design, we have kept the bedrooms small, giving more space to the communal living areas. The Edwardian eaves are each used as cabin-style bedrooms and bathrooms. The geometric tulipwood cladding used for the doors was originally shelving in the patent office.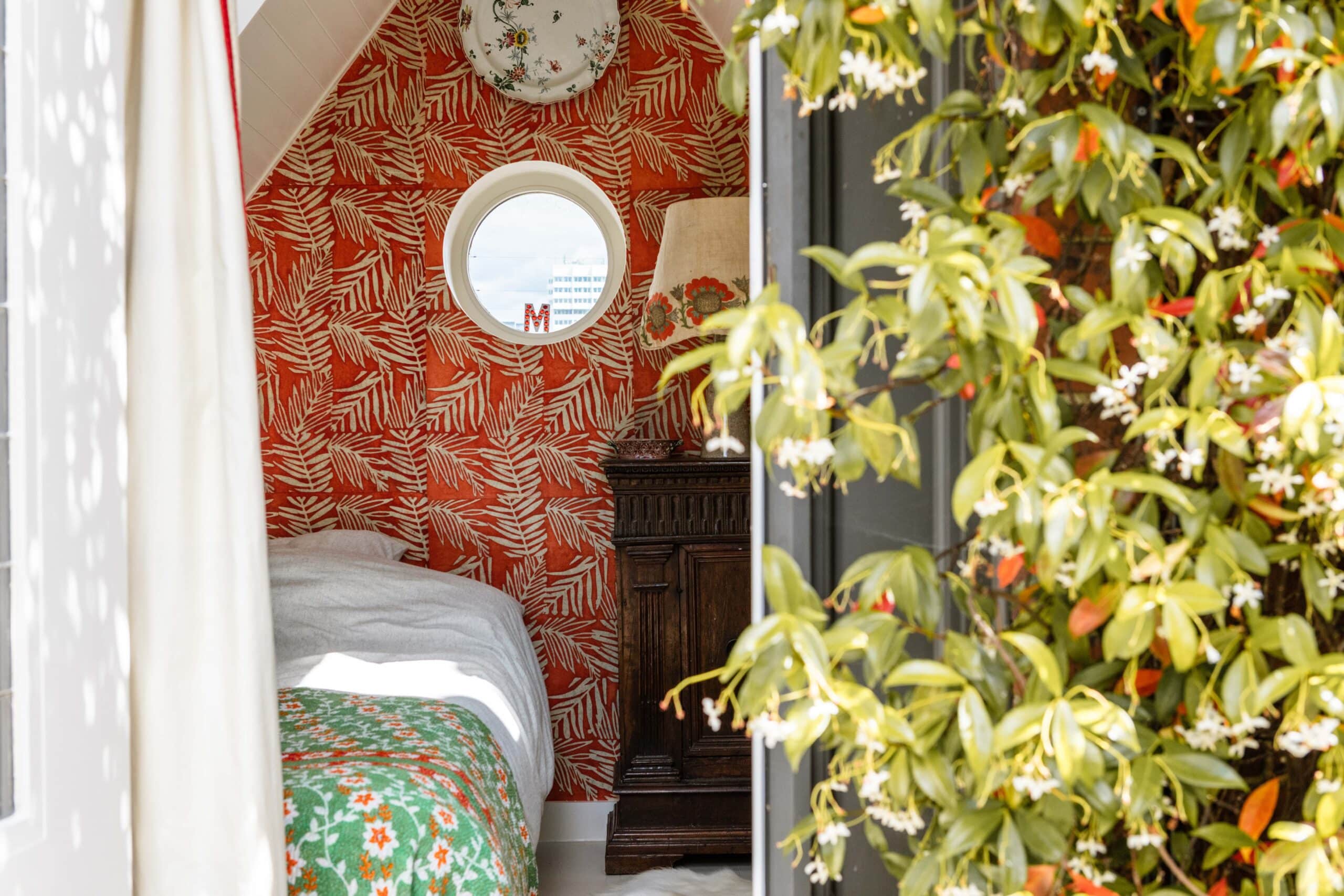 This project was featured by:
– The World of Interiors 
– Architectural Digest DE