Everything was in the wrong place when we arrived at this four bedroom London townhouse. Through a complete reconfiguration, we have transformed the disjointed layout into a cohesive flow of rooms, where every area is now properly used.
The biggest change we made was to move the kitchen from the lower ground floor to the raised ground floor and to relocate the staircase. Now the raised ground floor is the heart of the home, which we designed to be as glamorous as it is family-proof.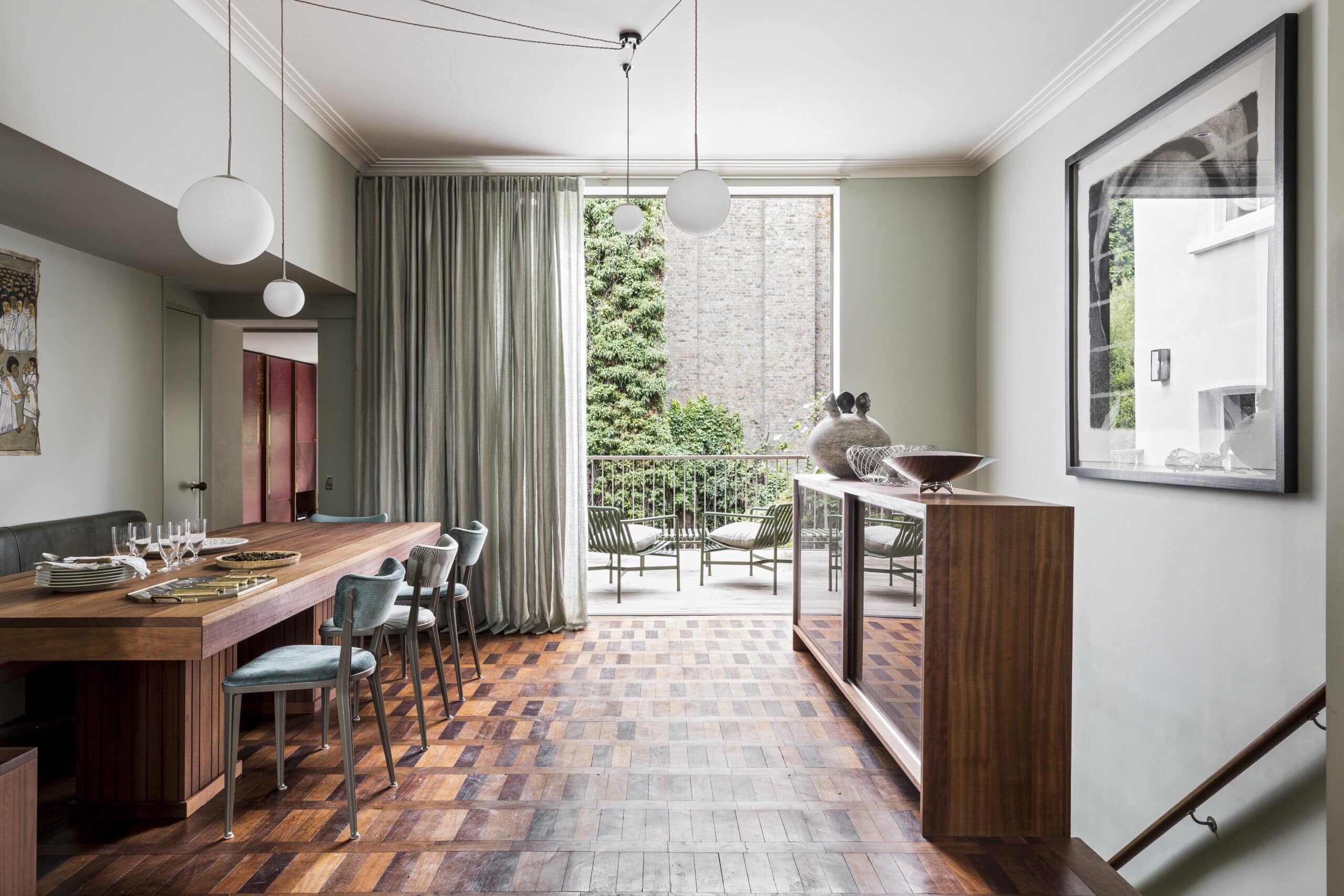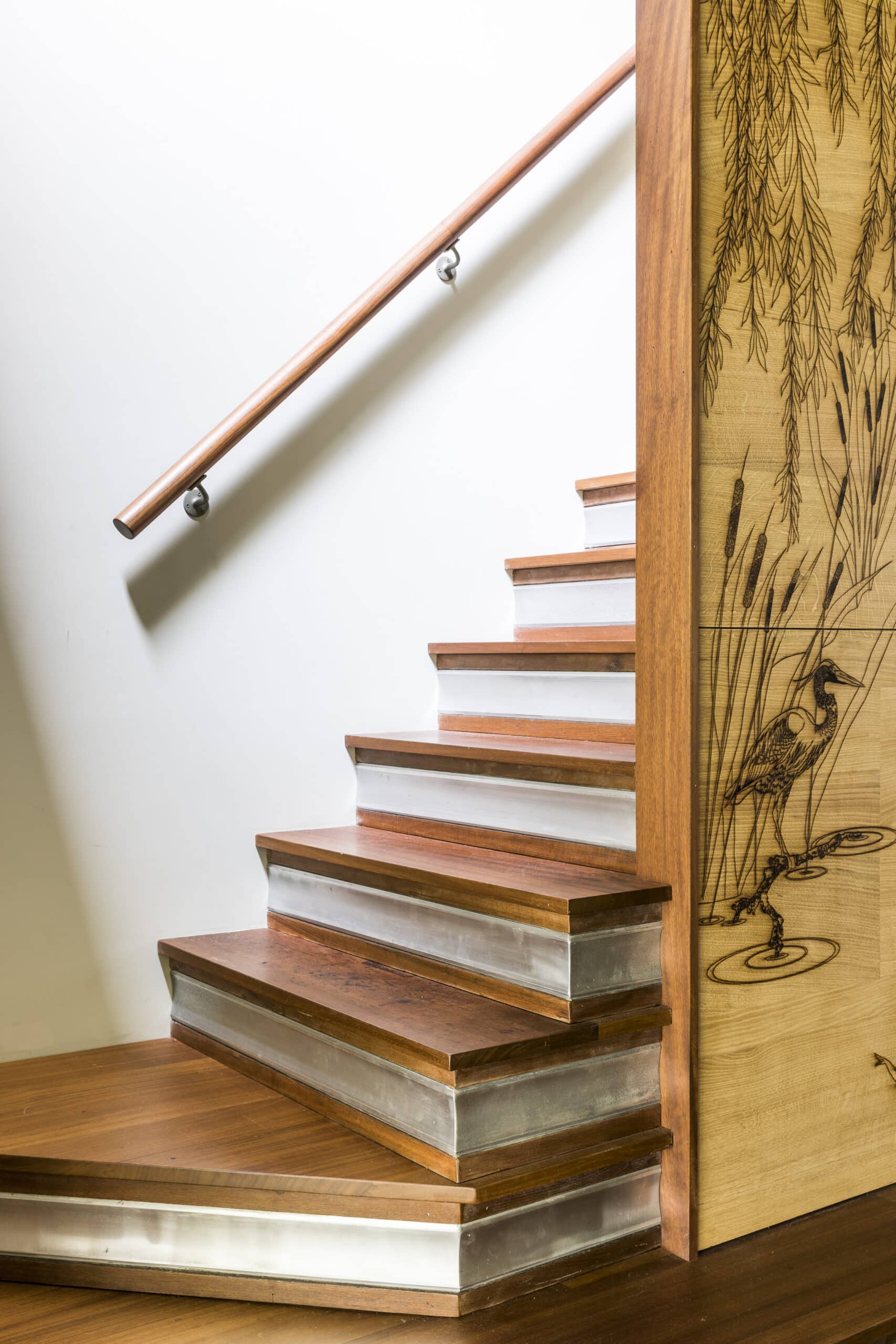 The new staircase uses aluminium-inlaid teak window frames salvaged from the South Bank's Shell Centre. It has been paired with a bespoke artwork by Daniel Heath that is etched onto old oak drawer bottoms.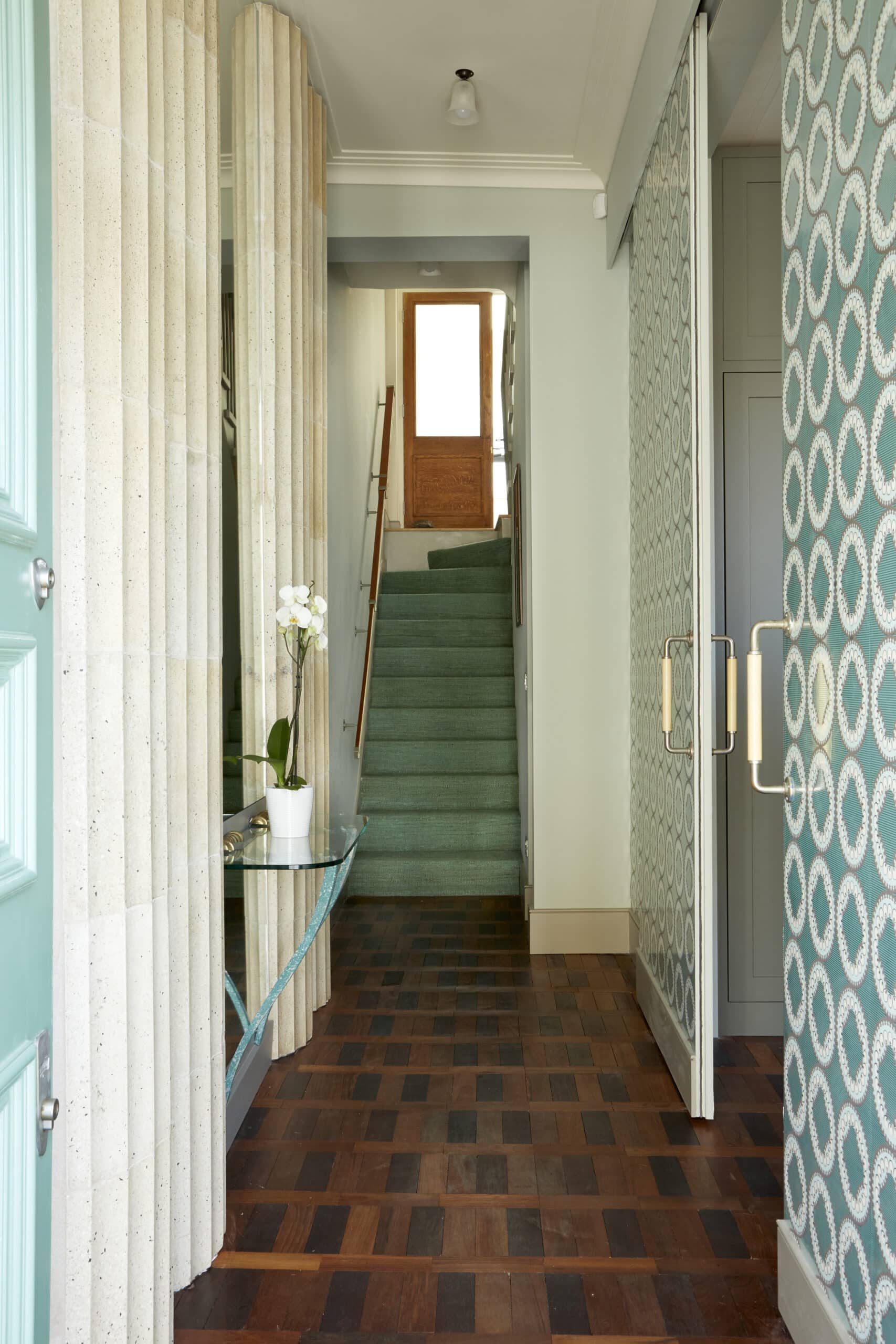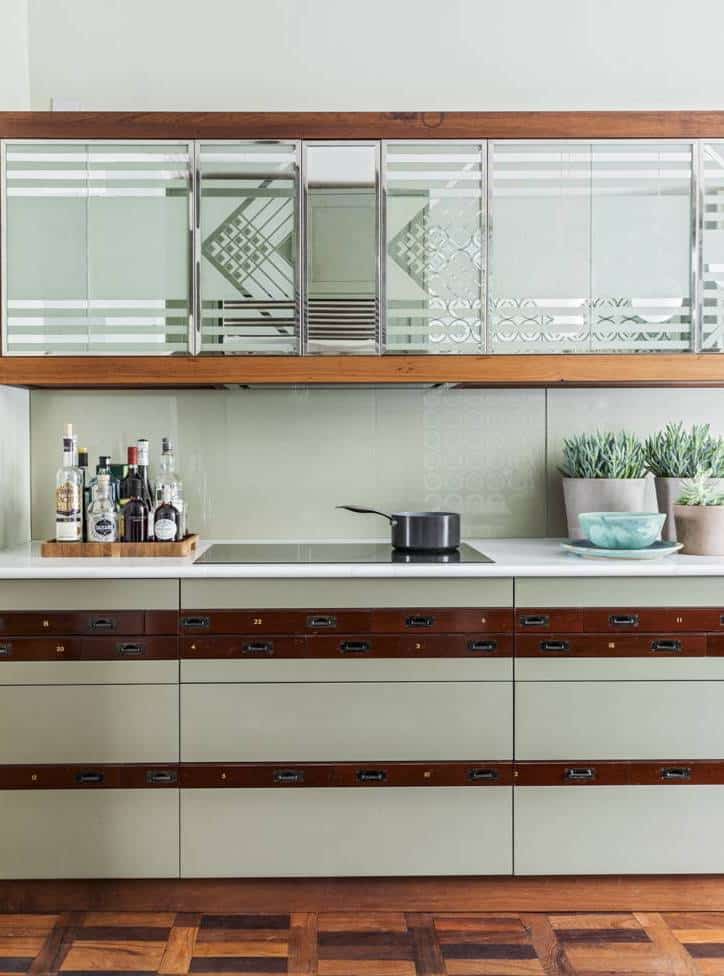 A myriad of intriguing salvaged elements weave throughout this house. In the entrance hall, for instance, a graphic reclaimed floor is framed by fluted terrazzo columns that we rescued from Lewis's, a Liverpool department store.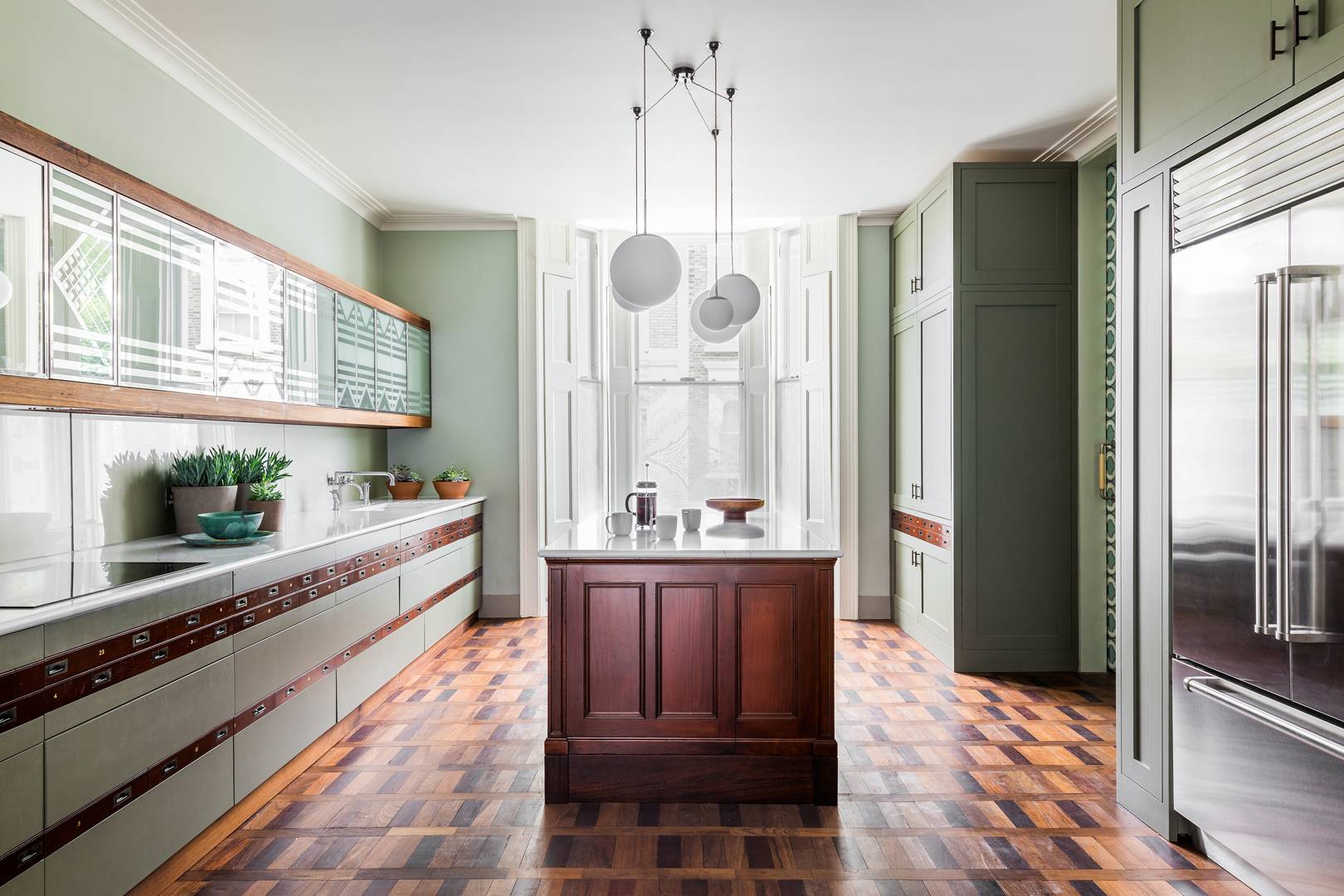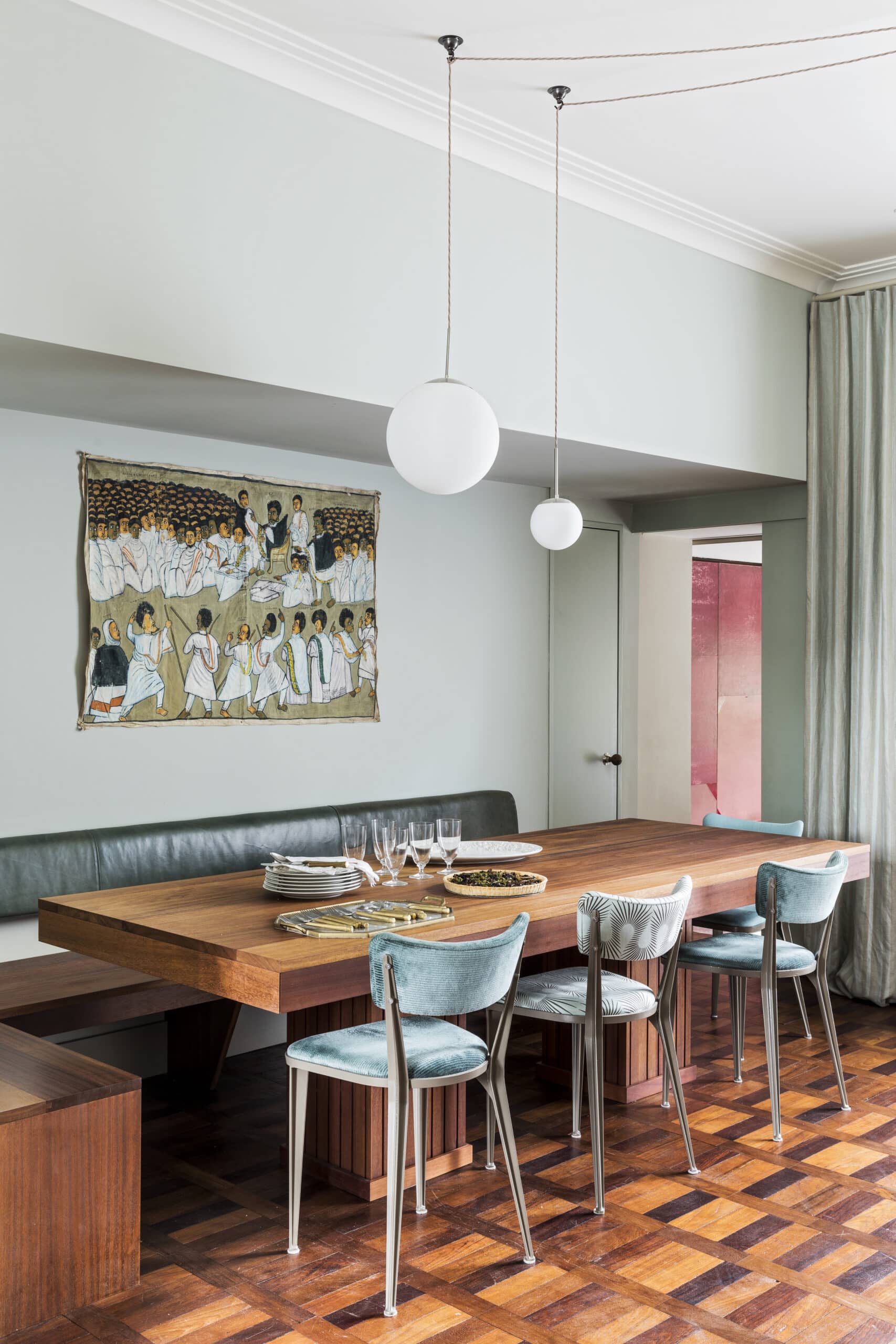 In the kitchen, twinkly glass salvaged from Unilever House fronts the cabinetry. Two salvaged mahogany museum cabinets were made into a kitchen island, while the leftover elements were used as inlays on the cupboard fronts.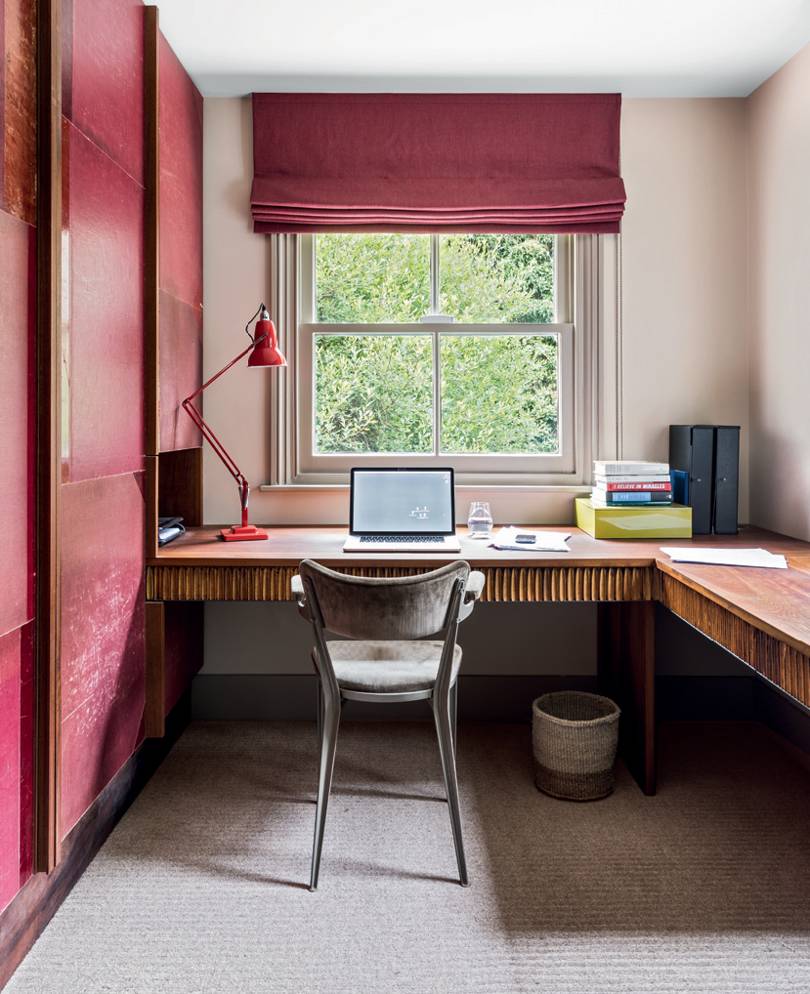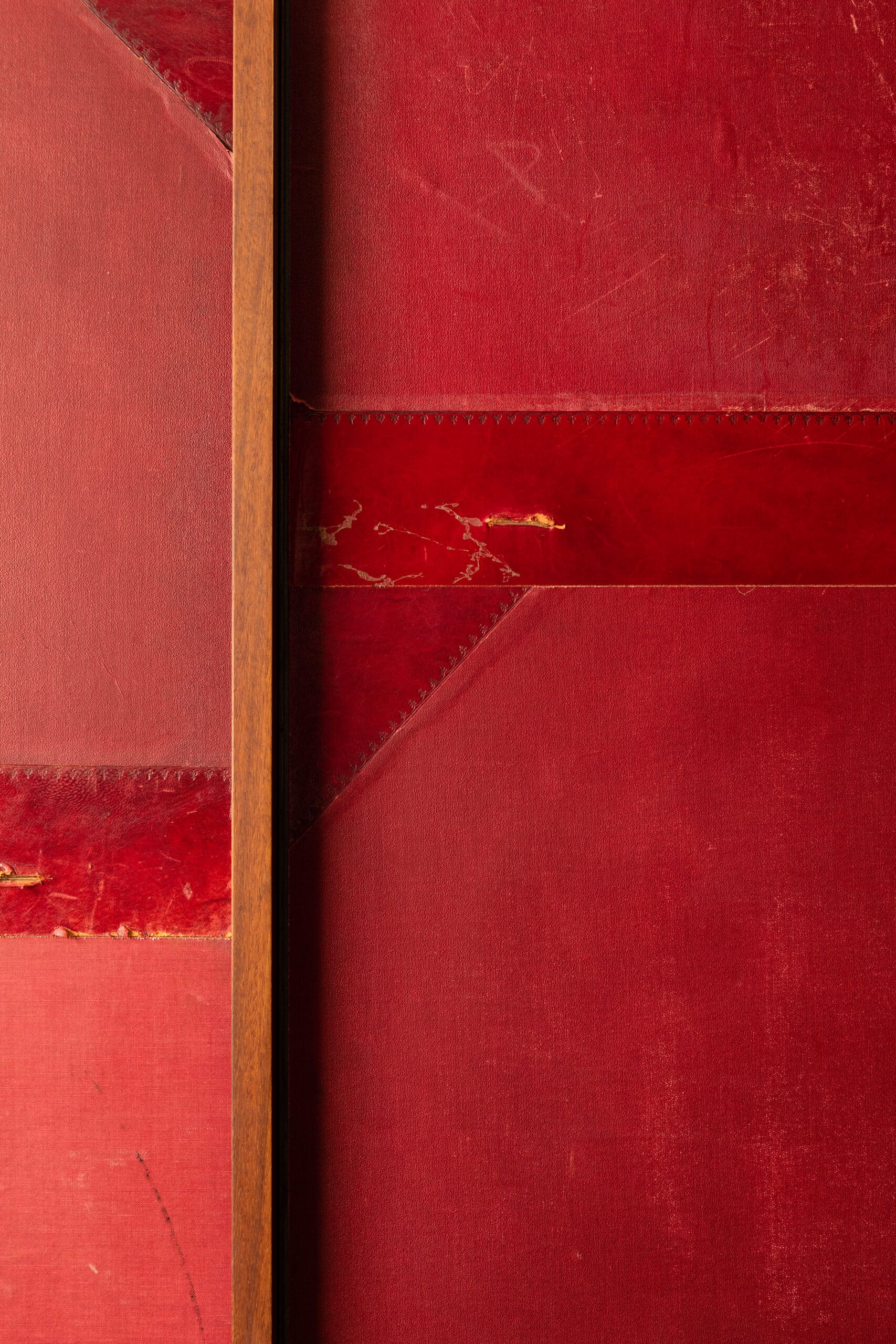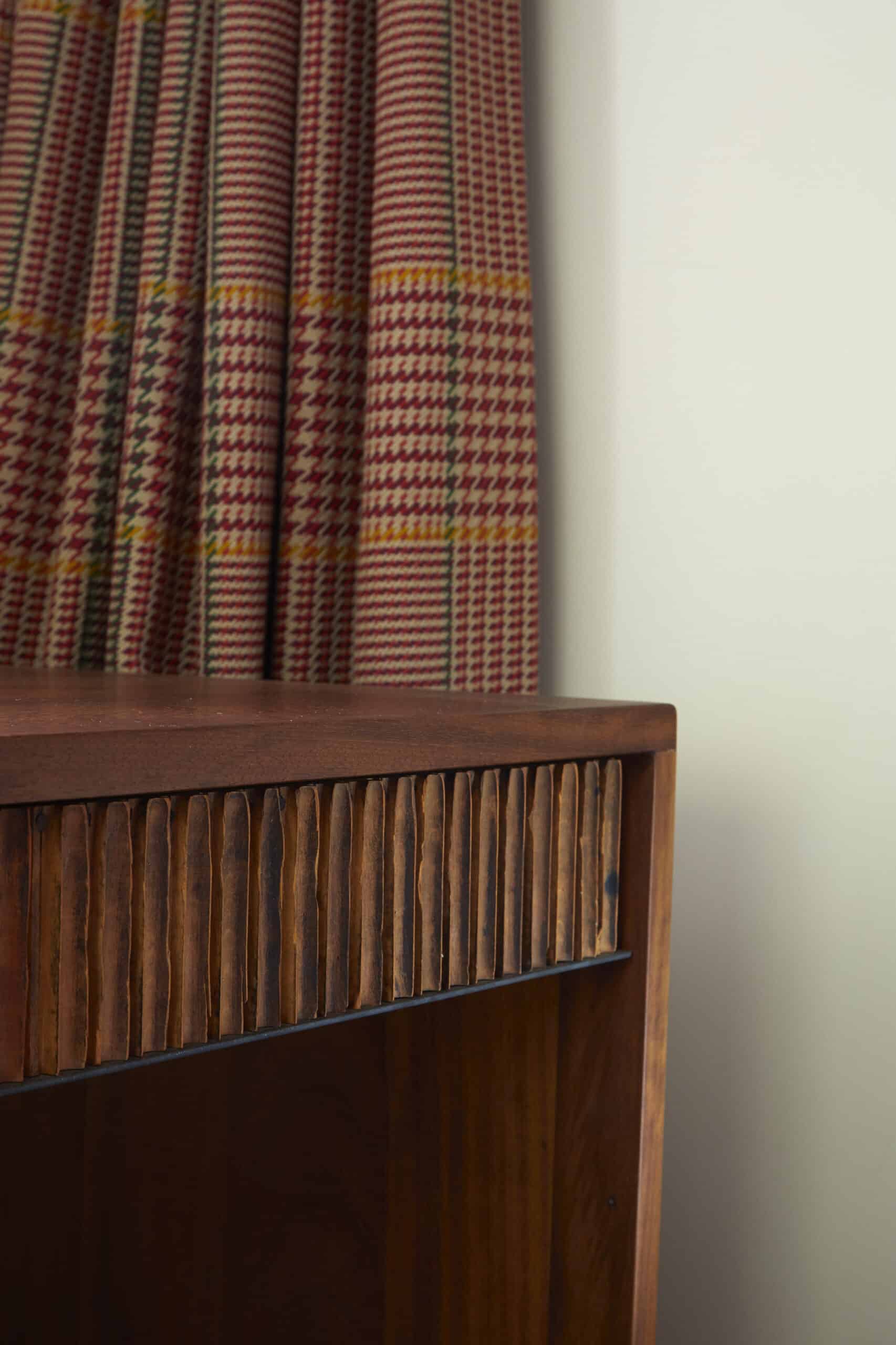 Just off the kitchen is a study, which is shared by the whole family. We clad the room in folio cases from a London museum and built a bespoke desk made from reclaimed iroko inlaid with vintage cigar moulds.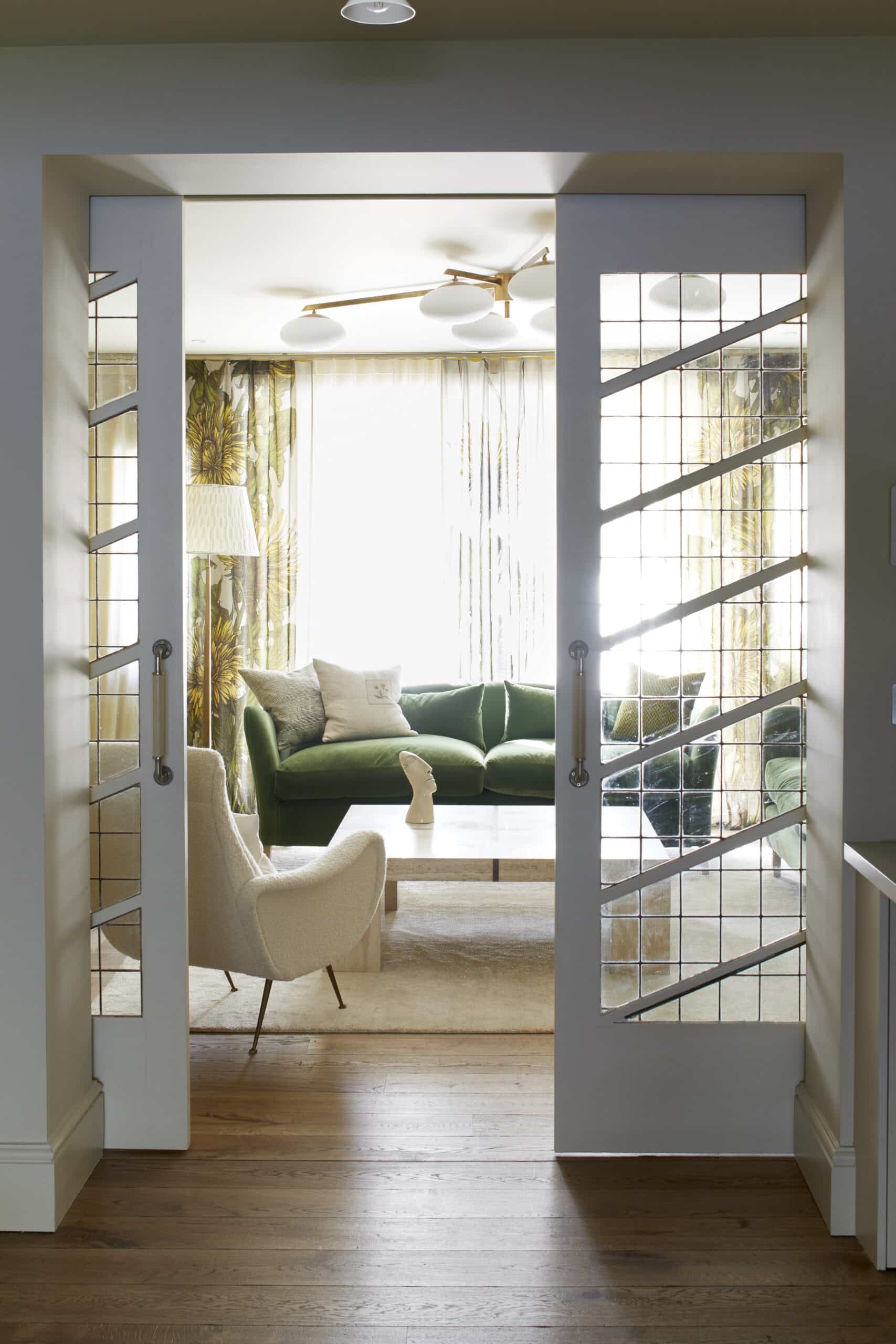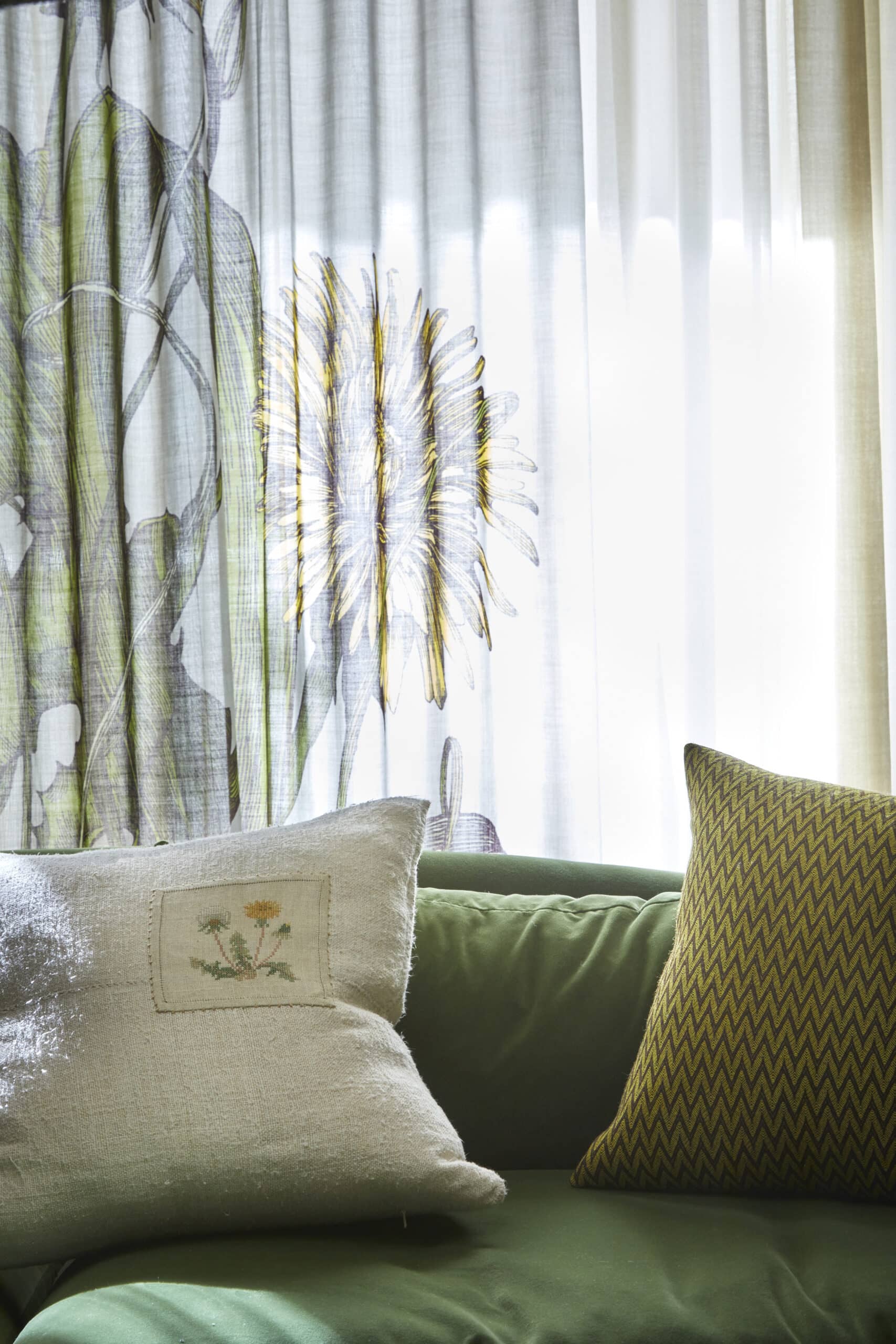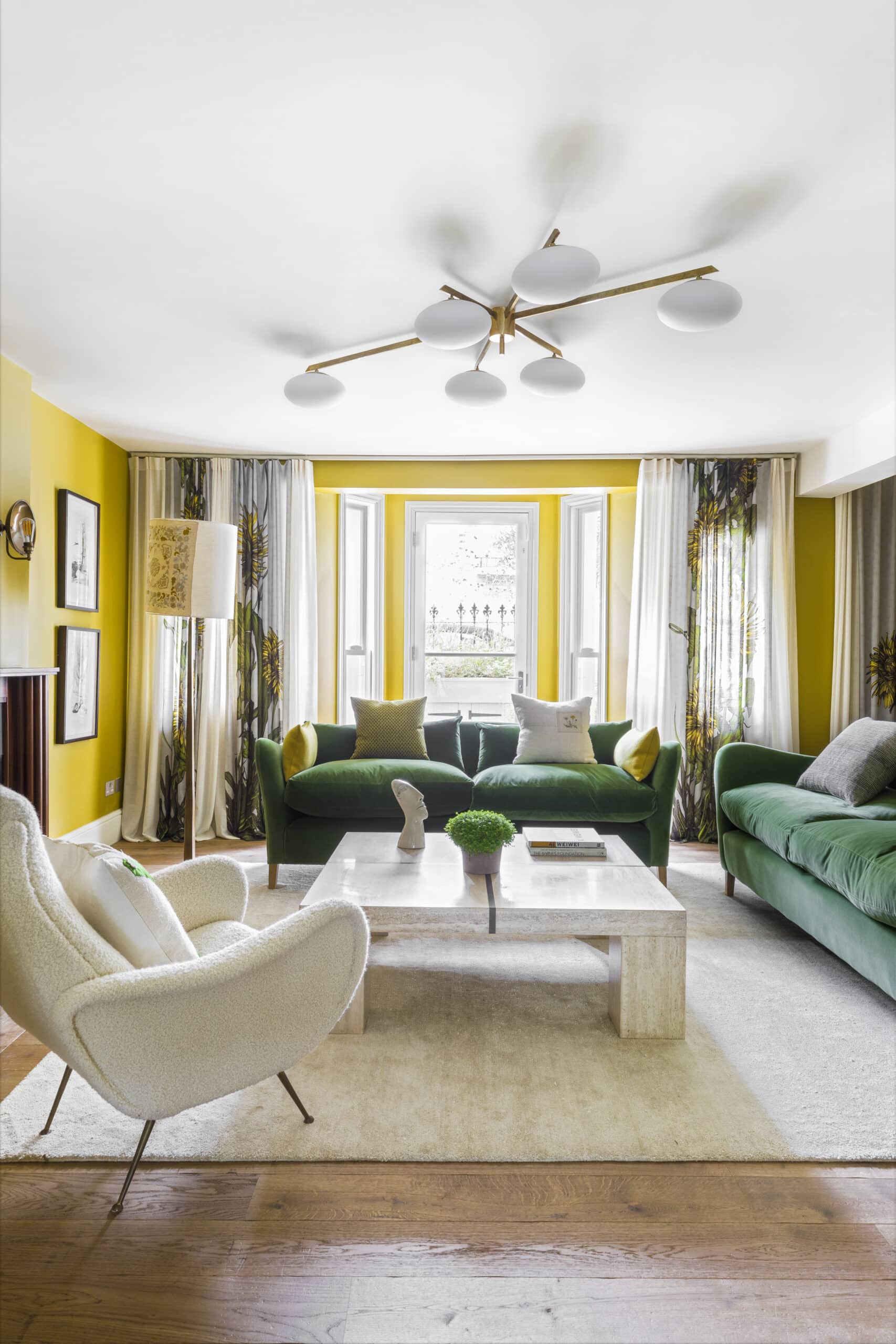 On the lower ground floor, salvaged glazed 1930s doors give visual connection to the living room, while also ensuring that it can be partitioned off if required.  We had a vintage embroidery fragment depicting a dandelion appliqued onto a cushion, which nods to the Timorous Beasties curtains behind.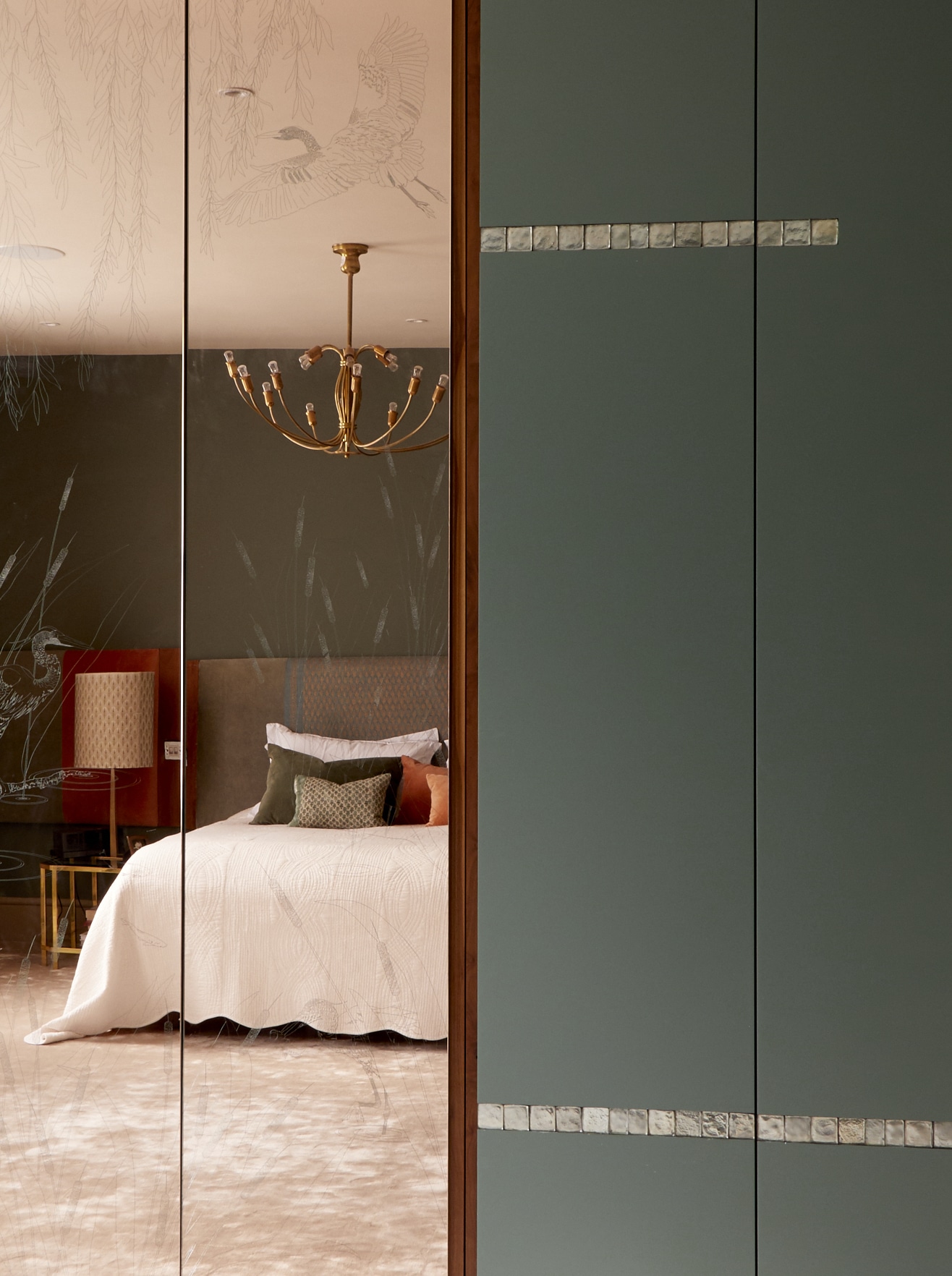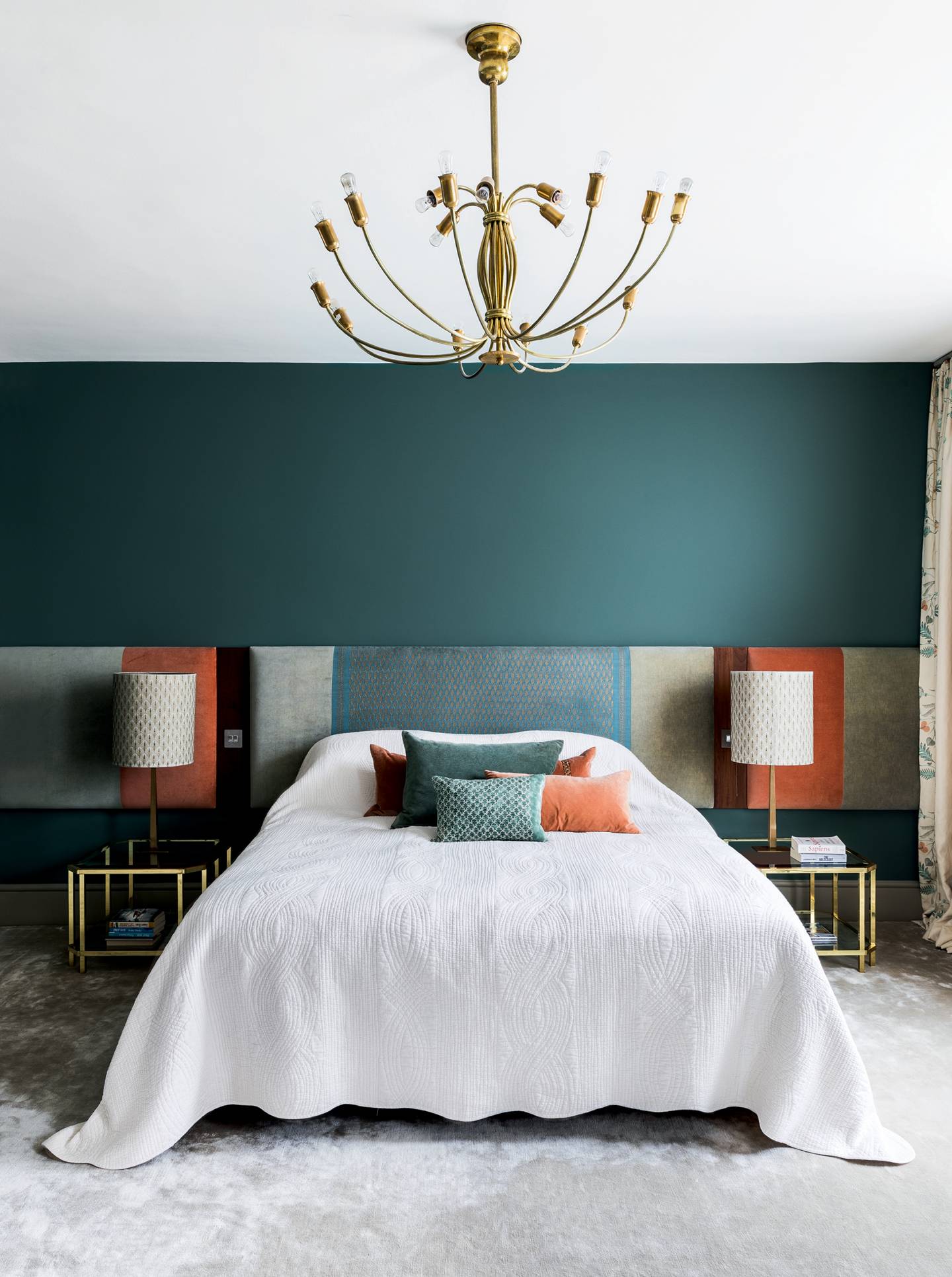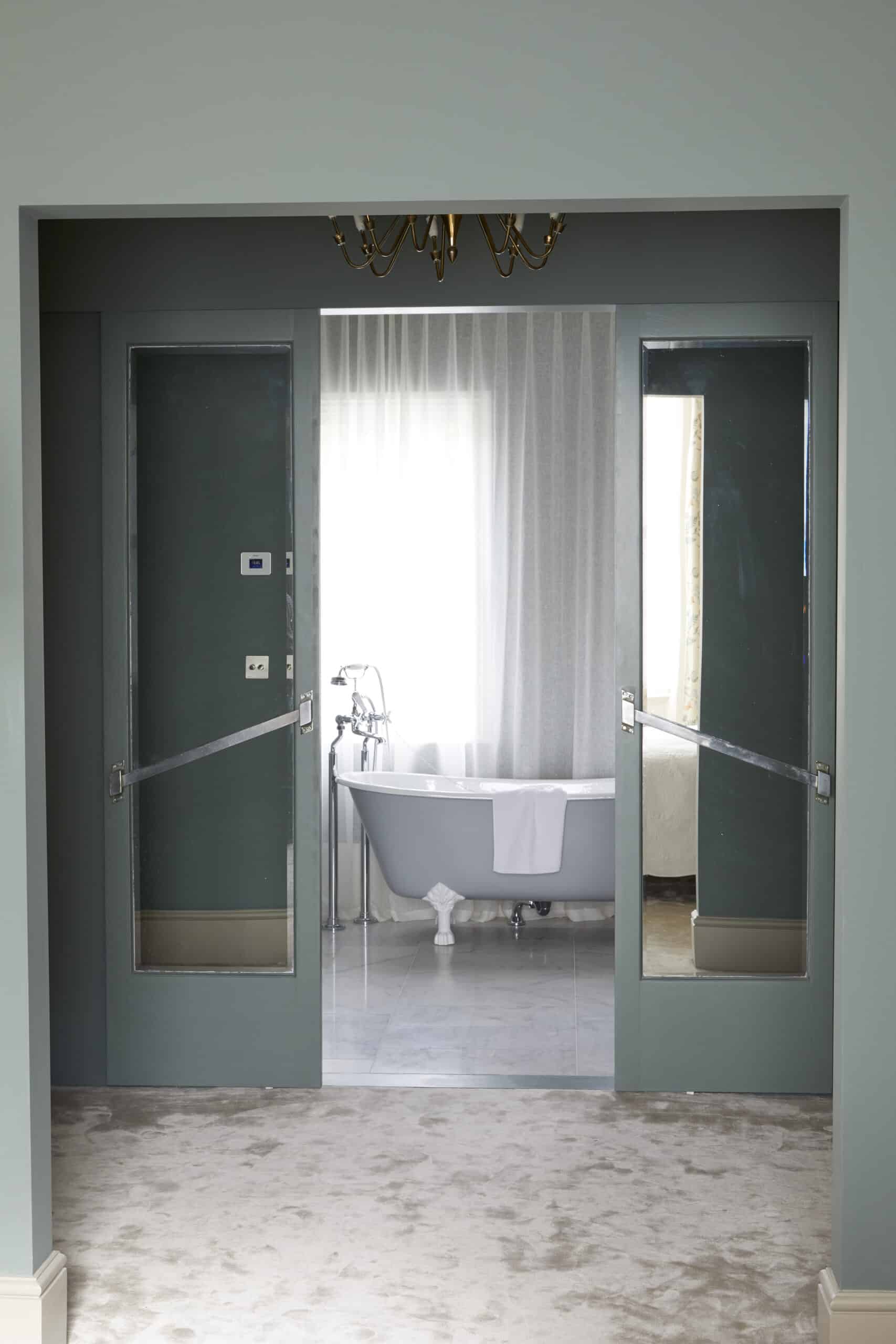 We like to consider the existing elements within a home that can be reused. In the master suite we simply refinished the doors to the fitted wardrobes using inlays of reclaimed iroko, zellige tiles by Emery et Cie and etched glass. The headboard incorporates hand-dyed velvet by Kirsten Hecktermann.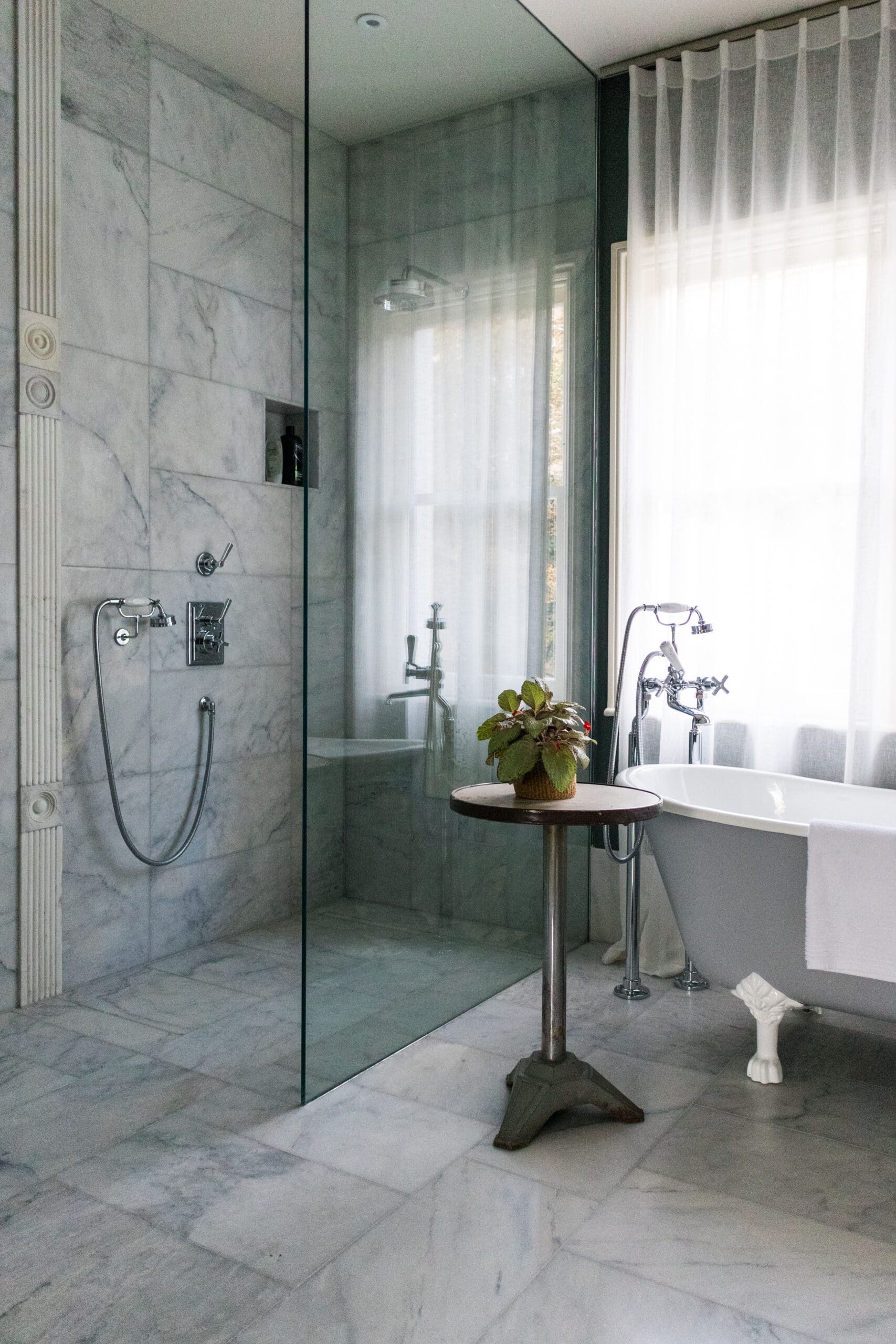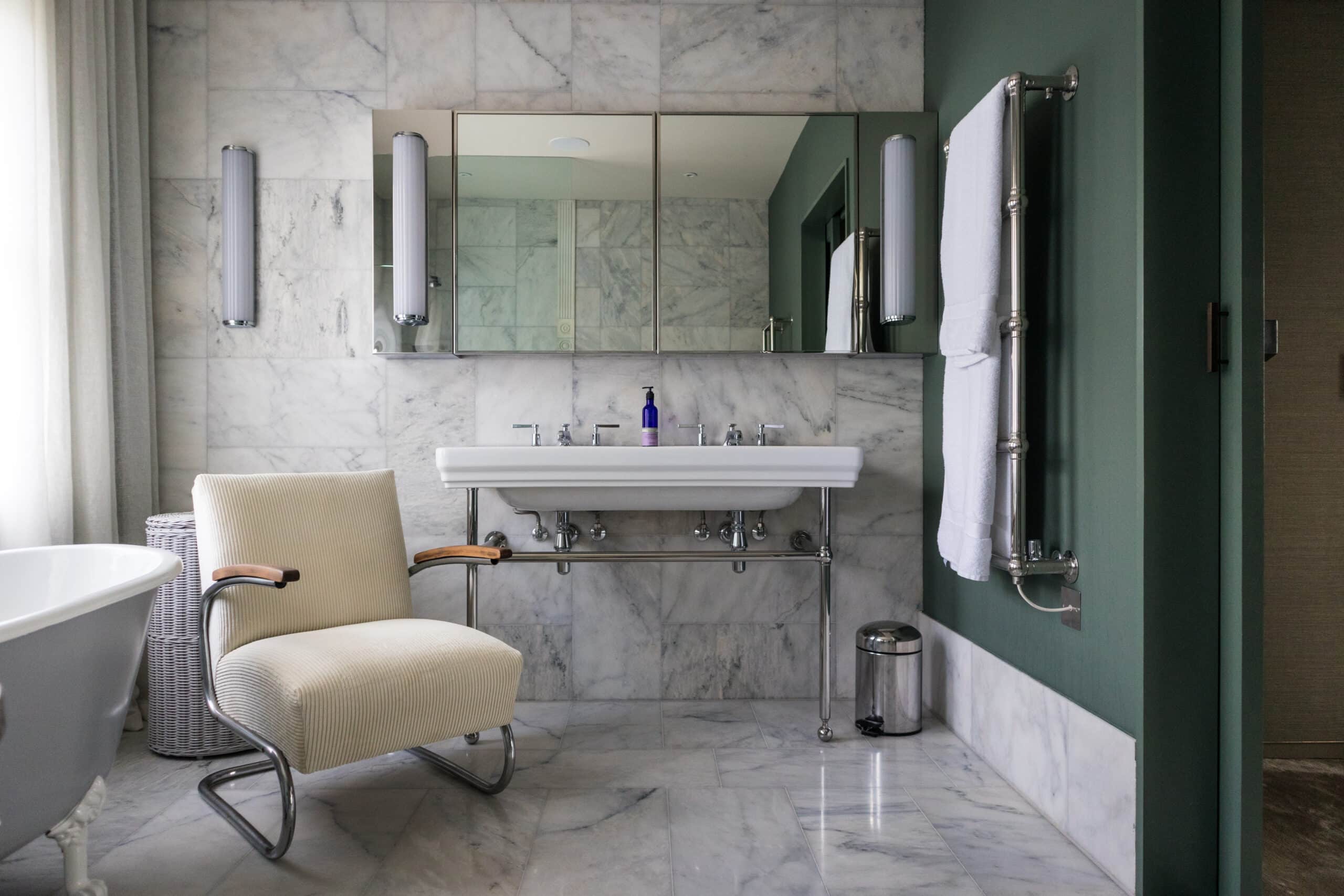 In the accompanying ensuite, we used salvaged elements from regency fire surrounds as decorative inlays.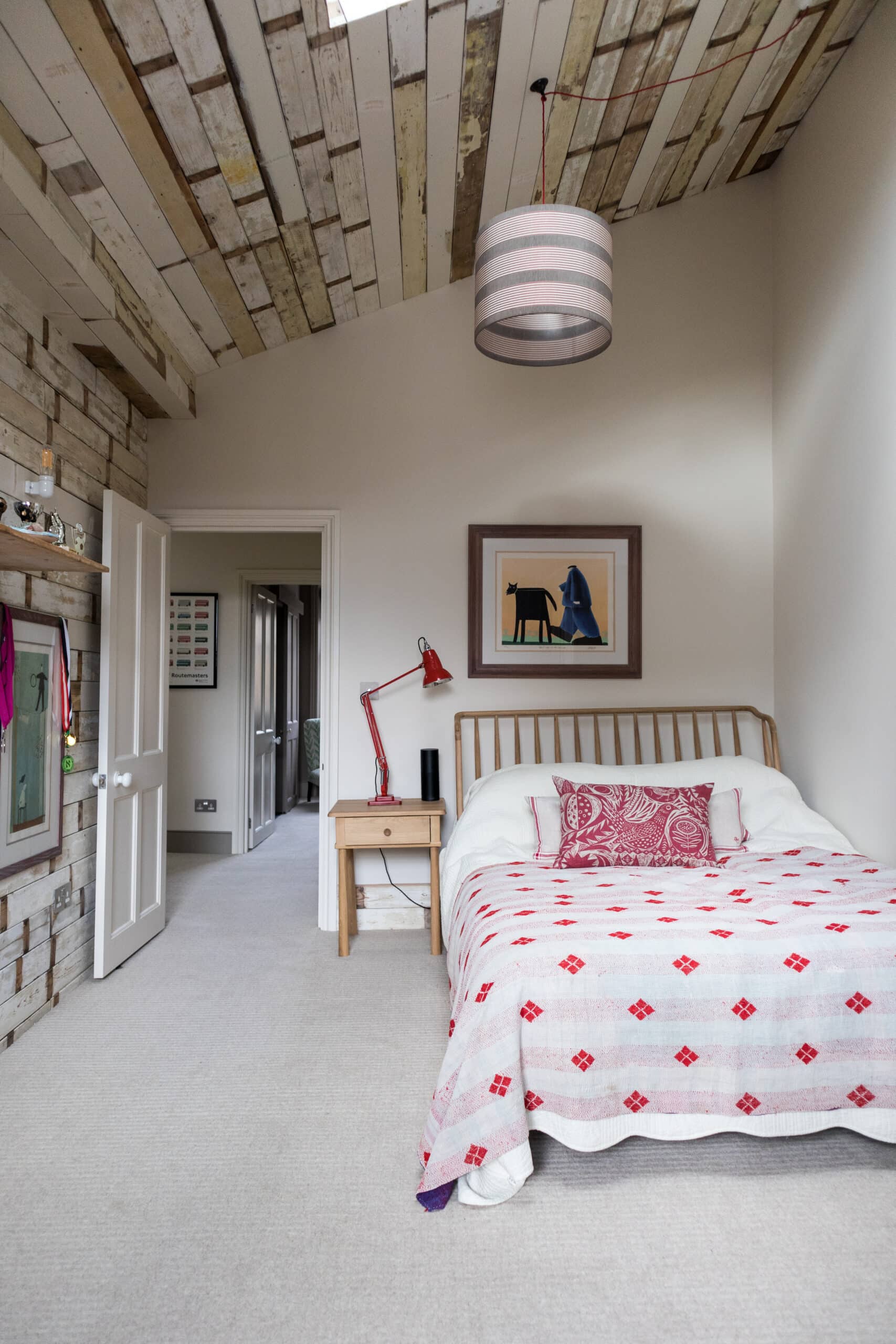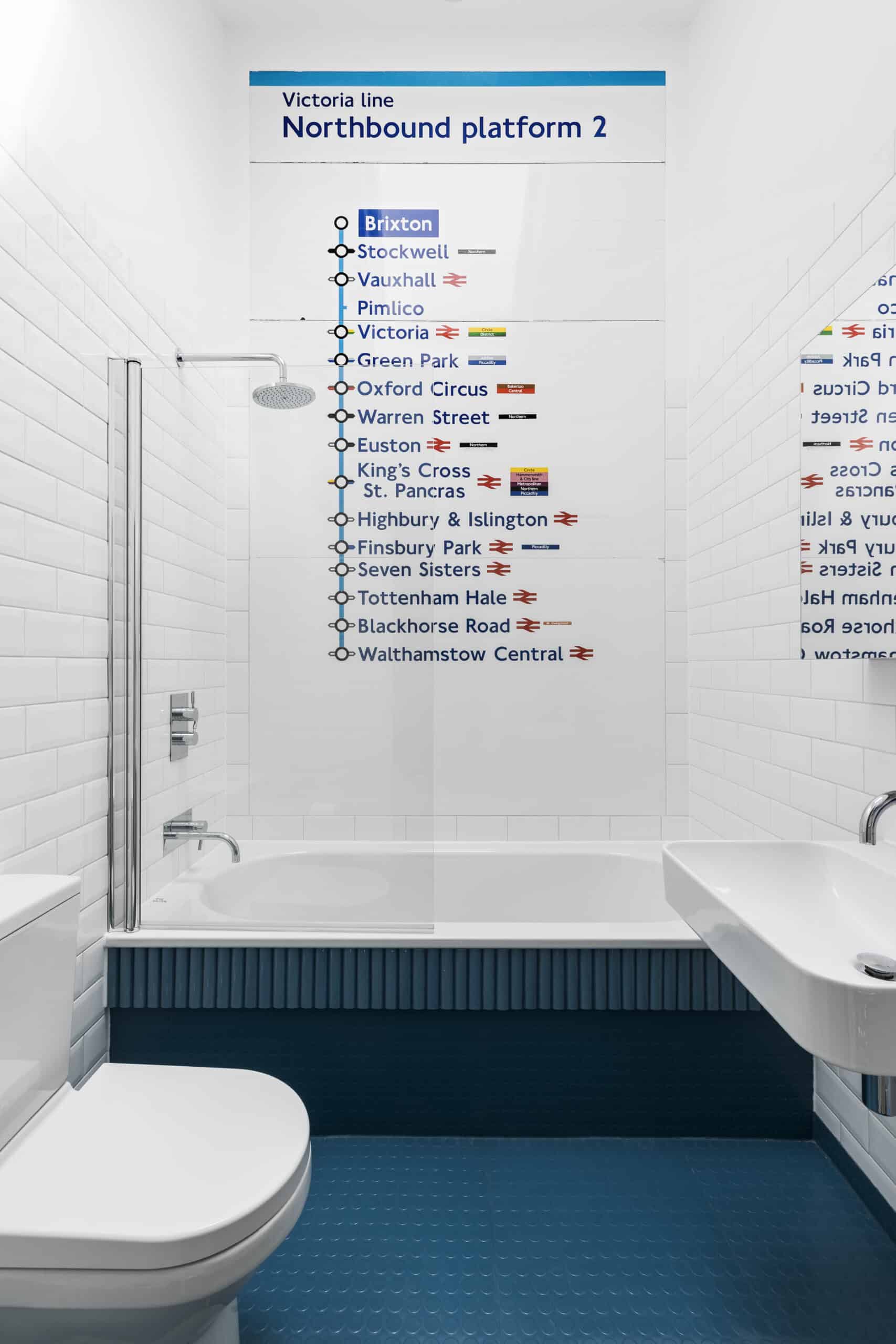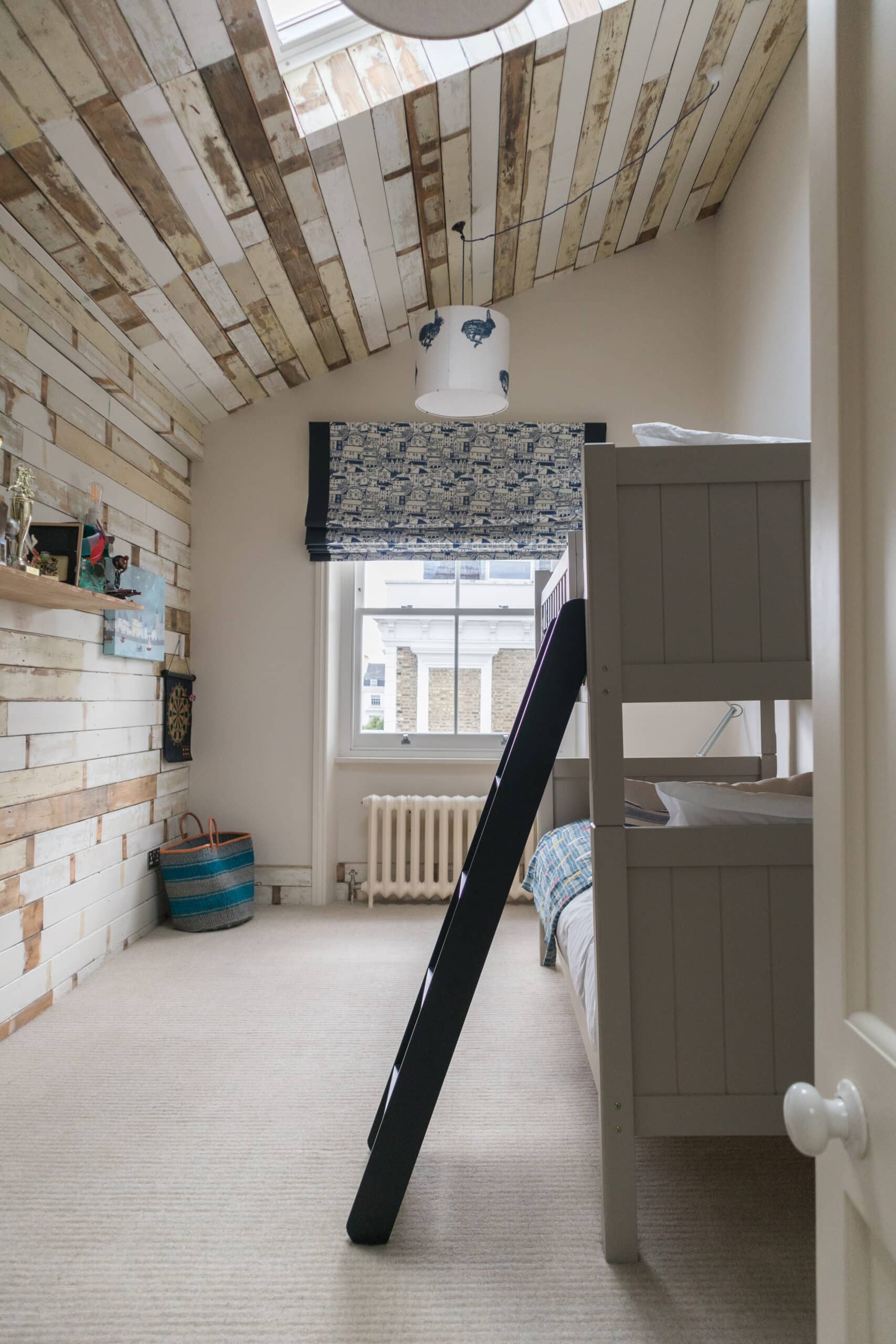 The top of the house is dedicated to the childrens' rooms and guest room, with walls clad in salvaged tongue and groove that was once a gymnasium floor.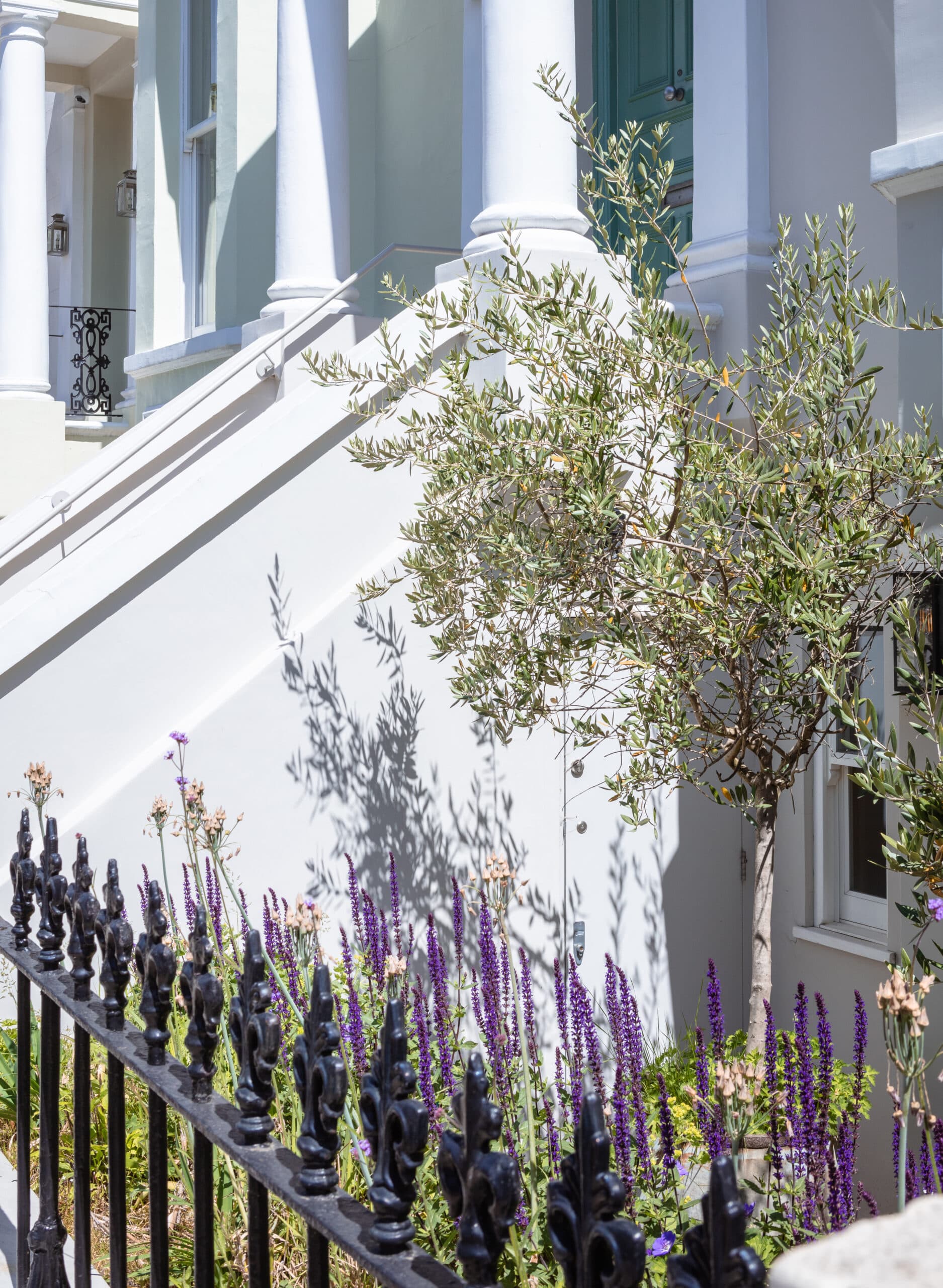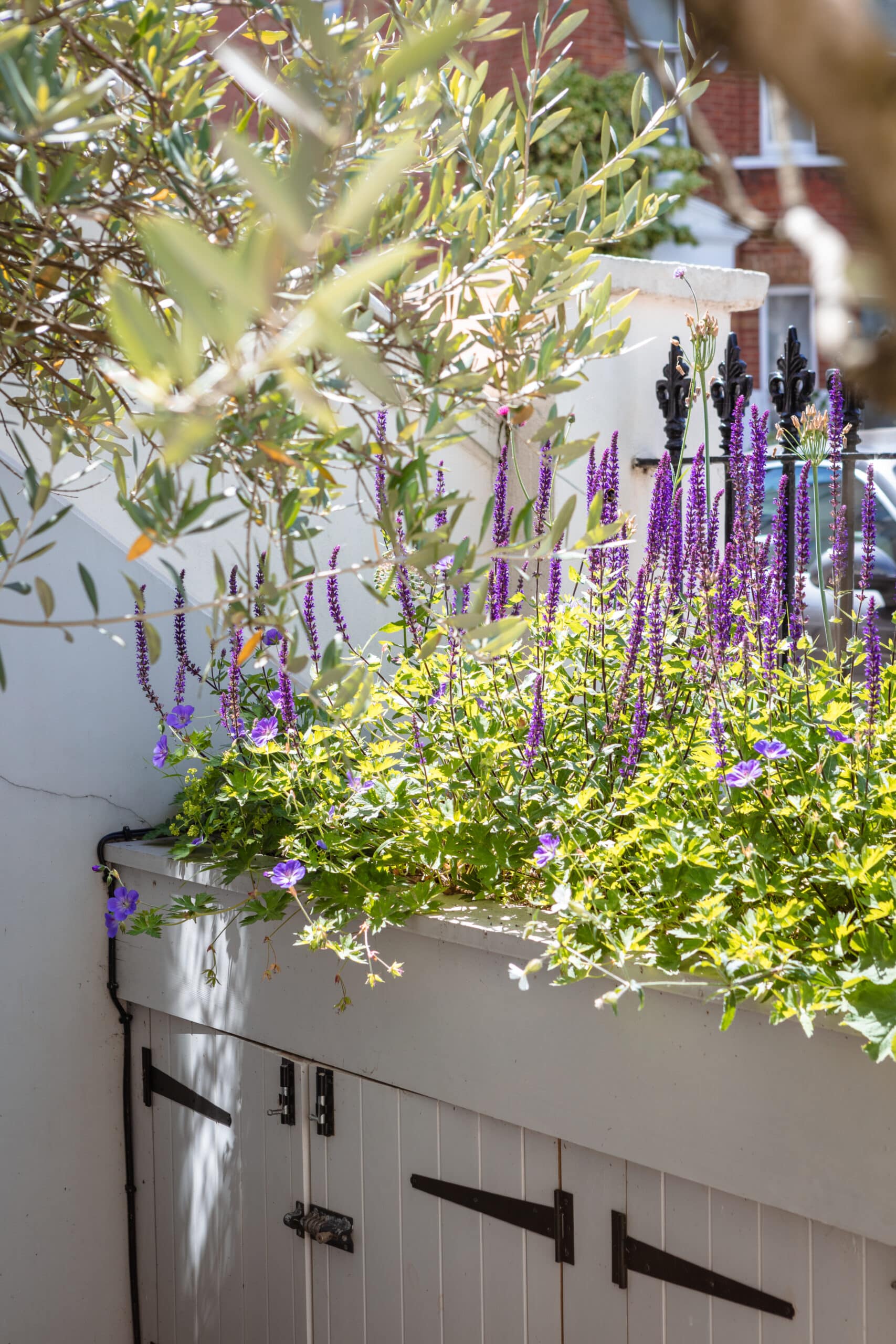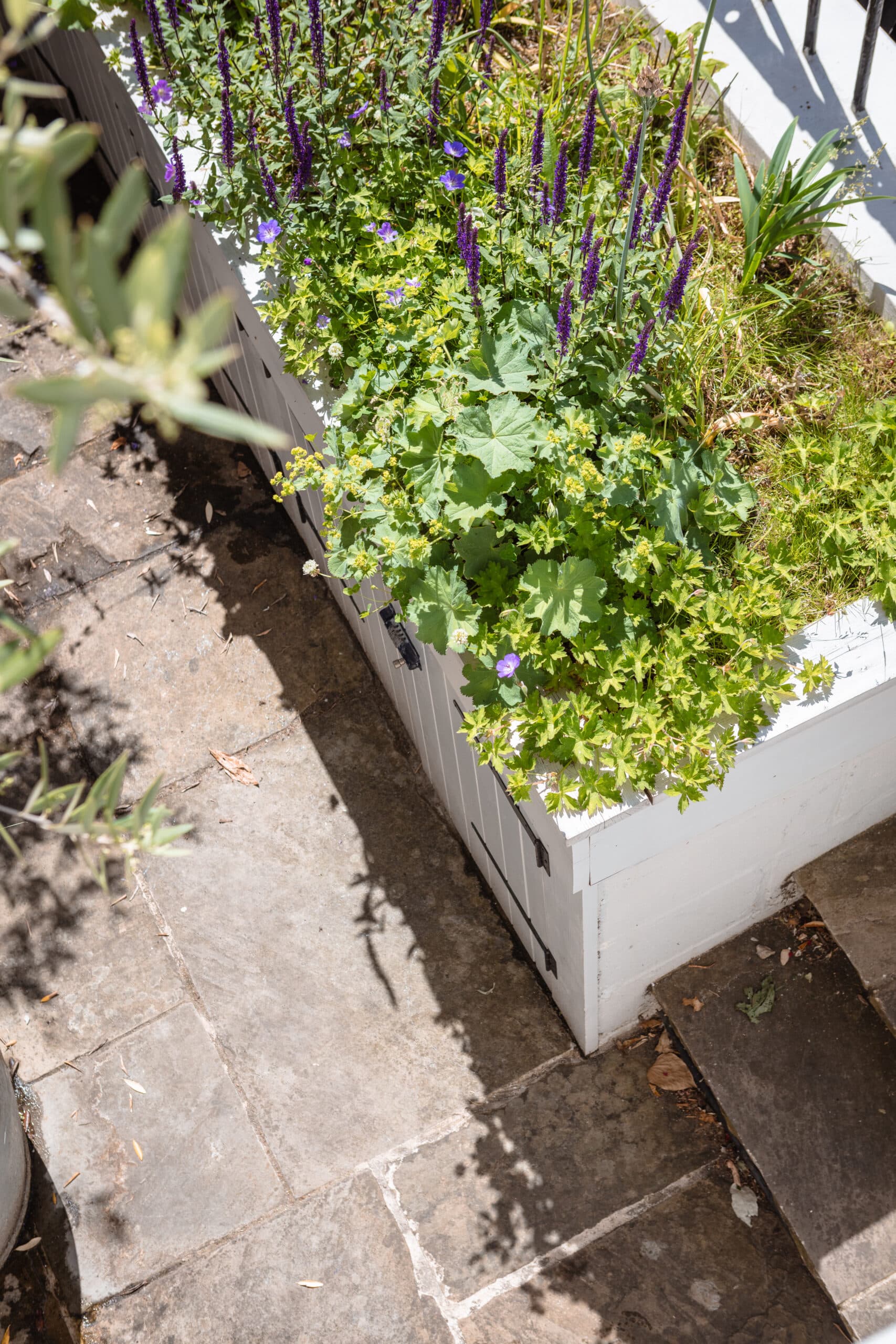 Outside, we added wildflower planting above the bin stores. The urban landscape is filled with opportunities to add biodiversity and we always like to find ways to add pollinator-friendly planting to our projects. 
This project was featured by:
House and Garden UK

Architectural Digest Spain