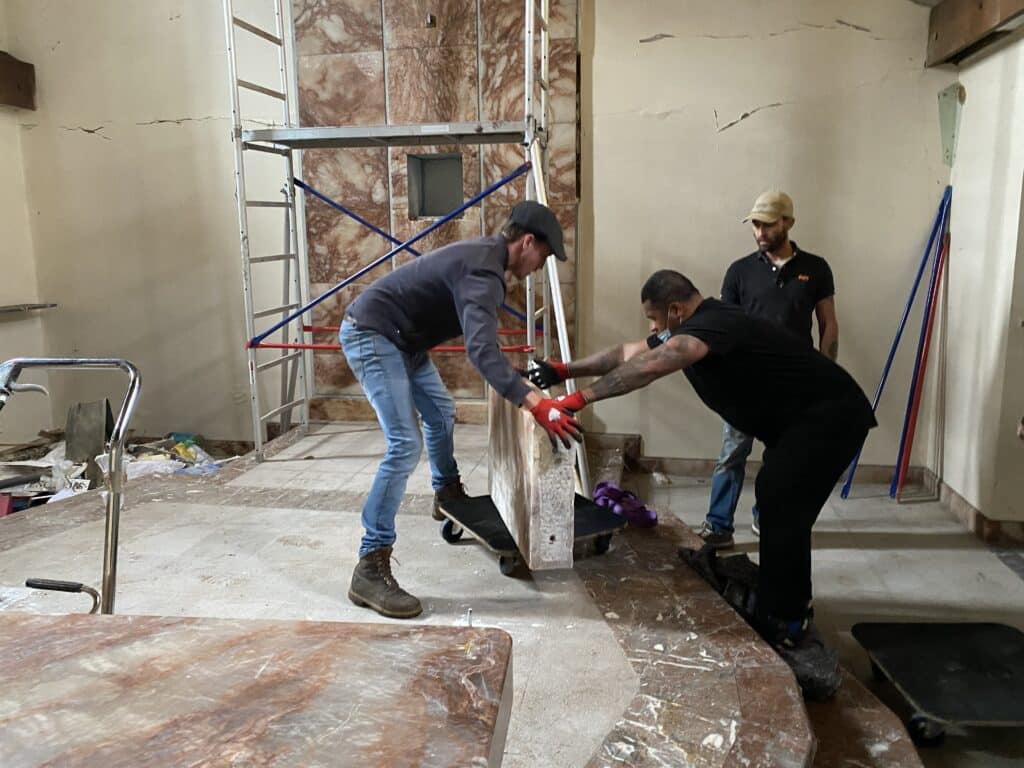 Our salvage team have just saved many hundred kilograms of English alabaster — a rare indigenous stone that is no longer quarried.
The stone came from a 1960's extension to an Edwardian Country house that had been turned into a convent and is now being converted back into a private residence. Retrouvius were  contacted directly by the new owners.
In the post war years native stones were popular and sourced locally in the UK. Today, container shipping has made available vast volumes of Indian and Chinese stones and most UK quarries are now closed. Indigenous stones were used architecturally by Basil Spence amongst many other British architects.
Retrouvius also salvaged oak doors, oak panelling and panga panga flooring — these will be offered for sale through our warehouse and re-used by our design studio in their architectural designs.