Nestled in the hills of Umbria, we painstakingly restored this ancient property to create a calming retreat suited to rural life throughout the seasons.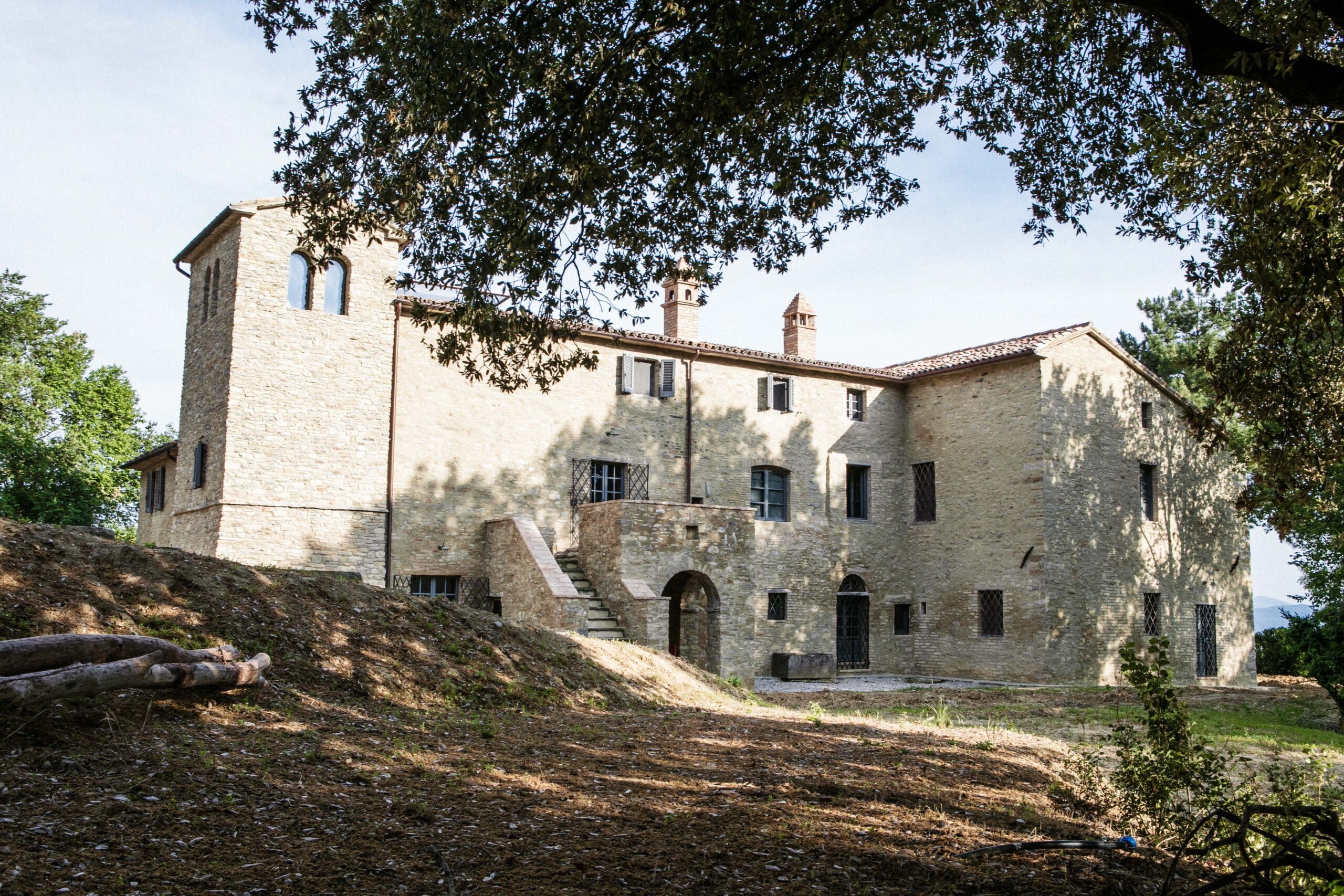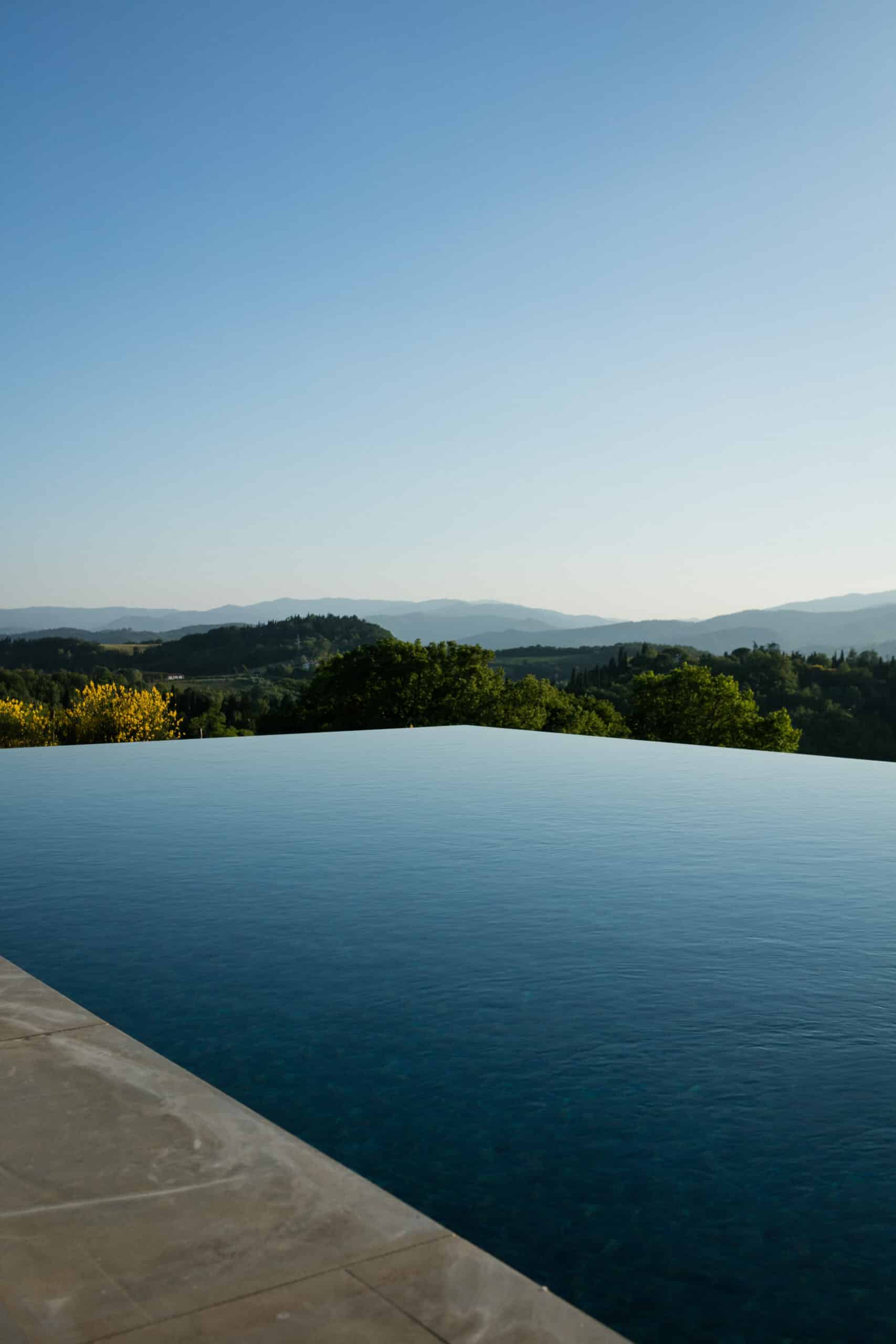 The dilapidated building had seen many guises including a tobacco factory, stabling for animals and a chapel.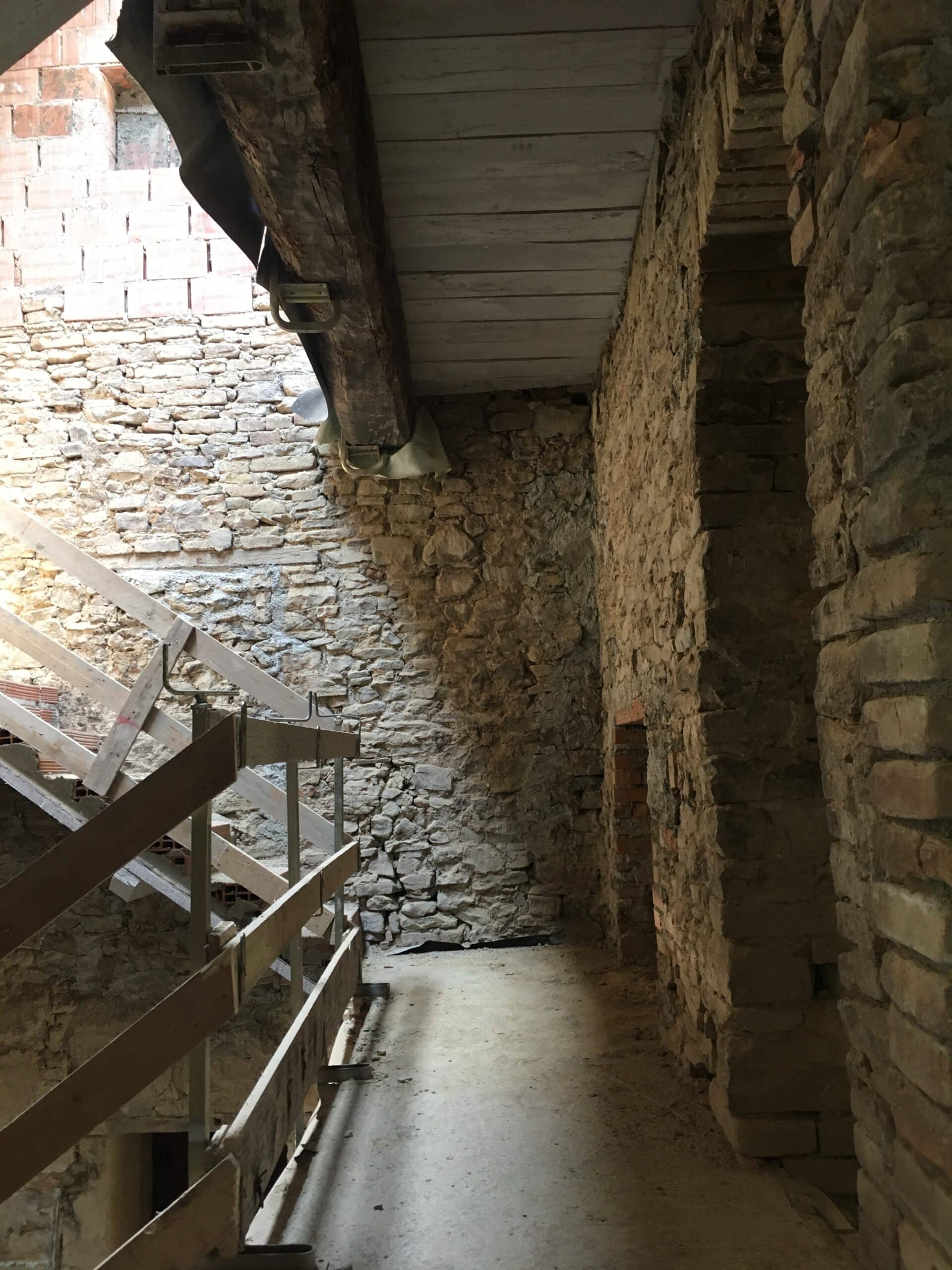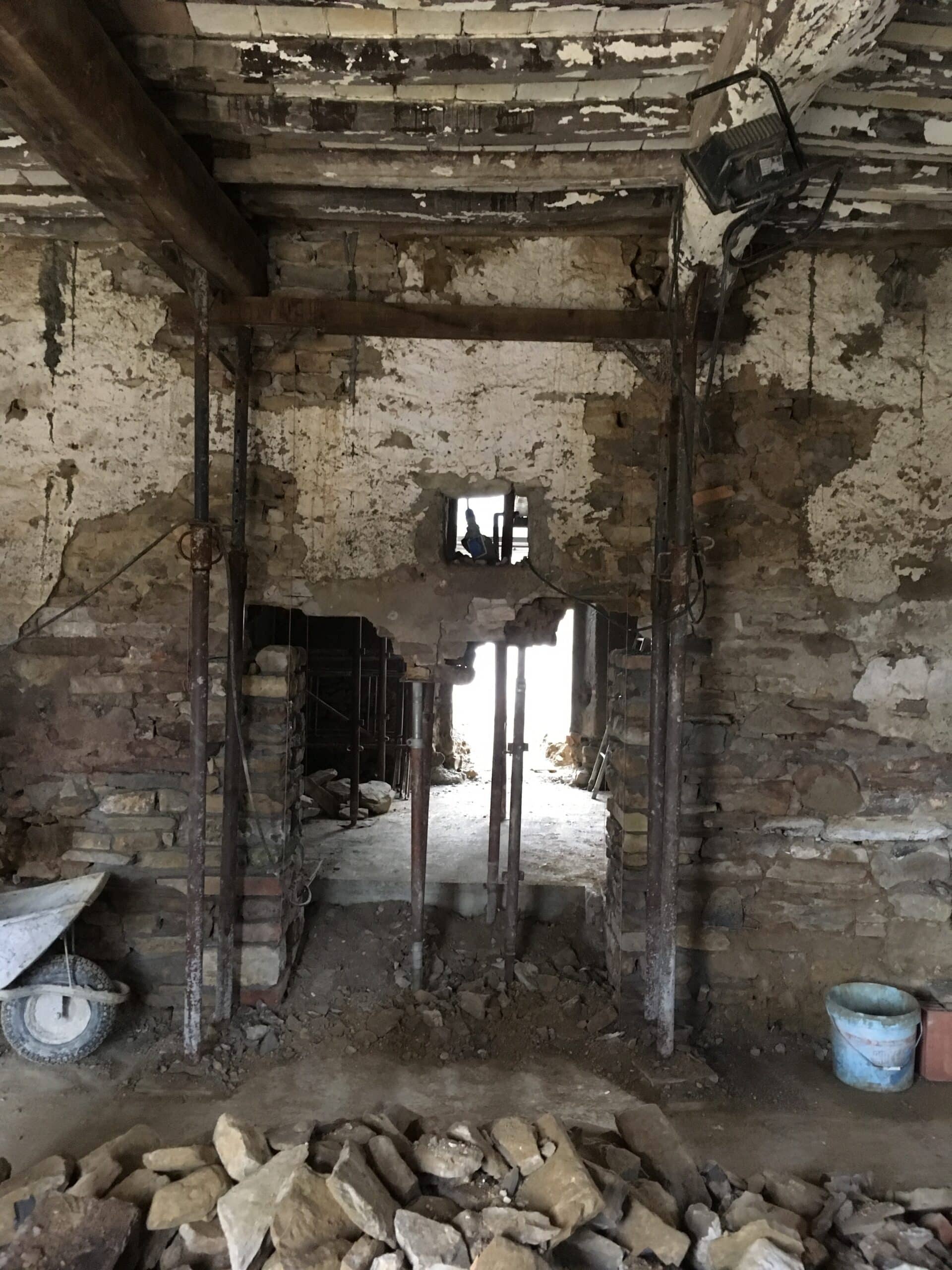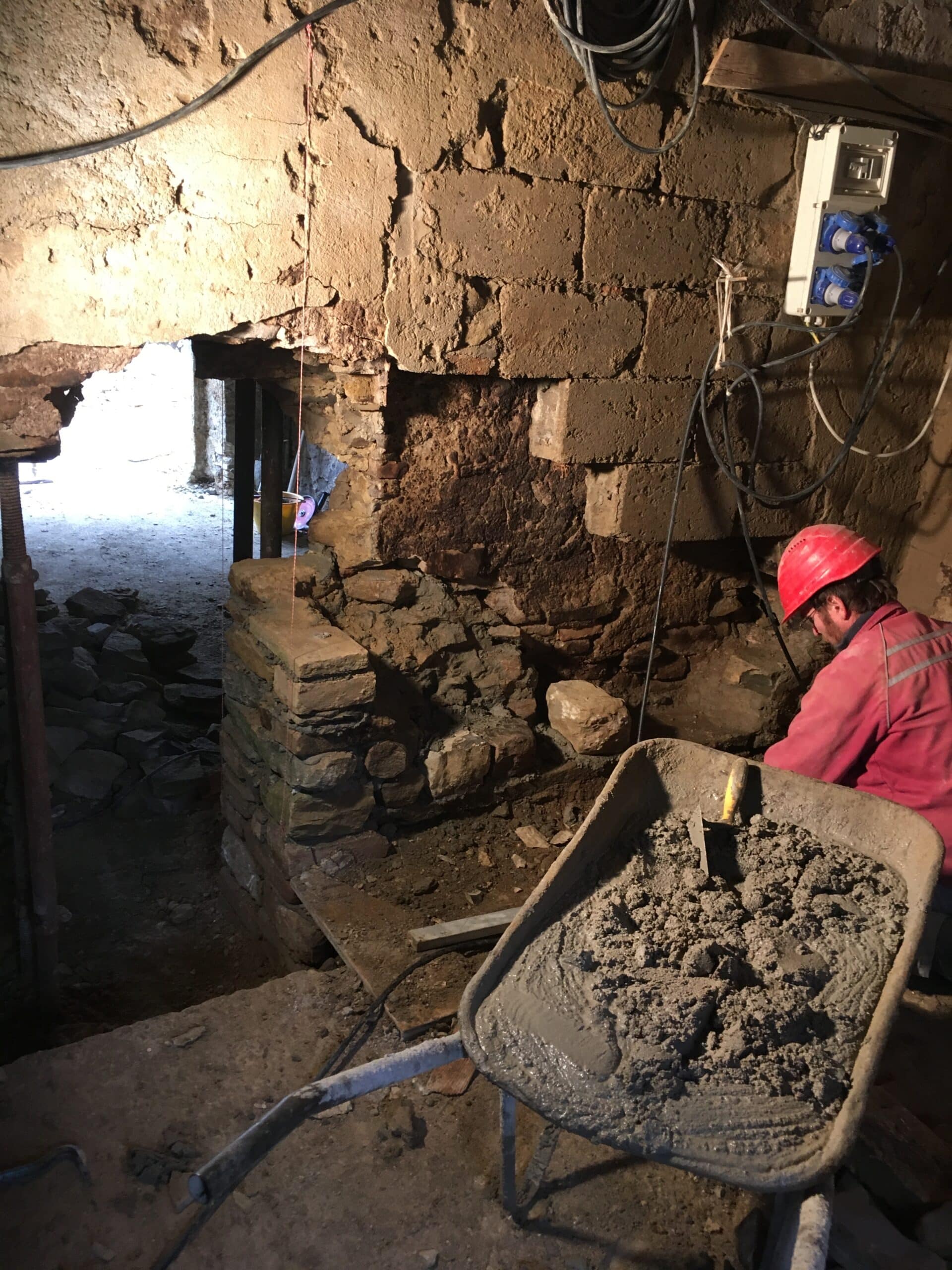 Great care was taken to work with the fabric of the building; to preserve and enhance it wherever possible. A local architect and project manager were enlisted to help us reconfigure the layout and create a functional flow between rooms. Beams were exposed and doors were reconditioned, while original tavella tiles were cleaned and crumbling walls were restored.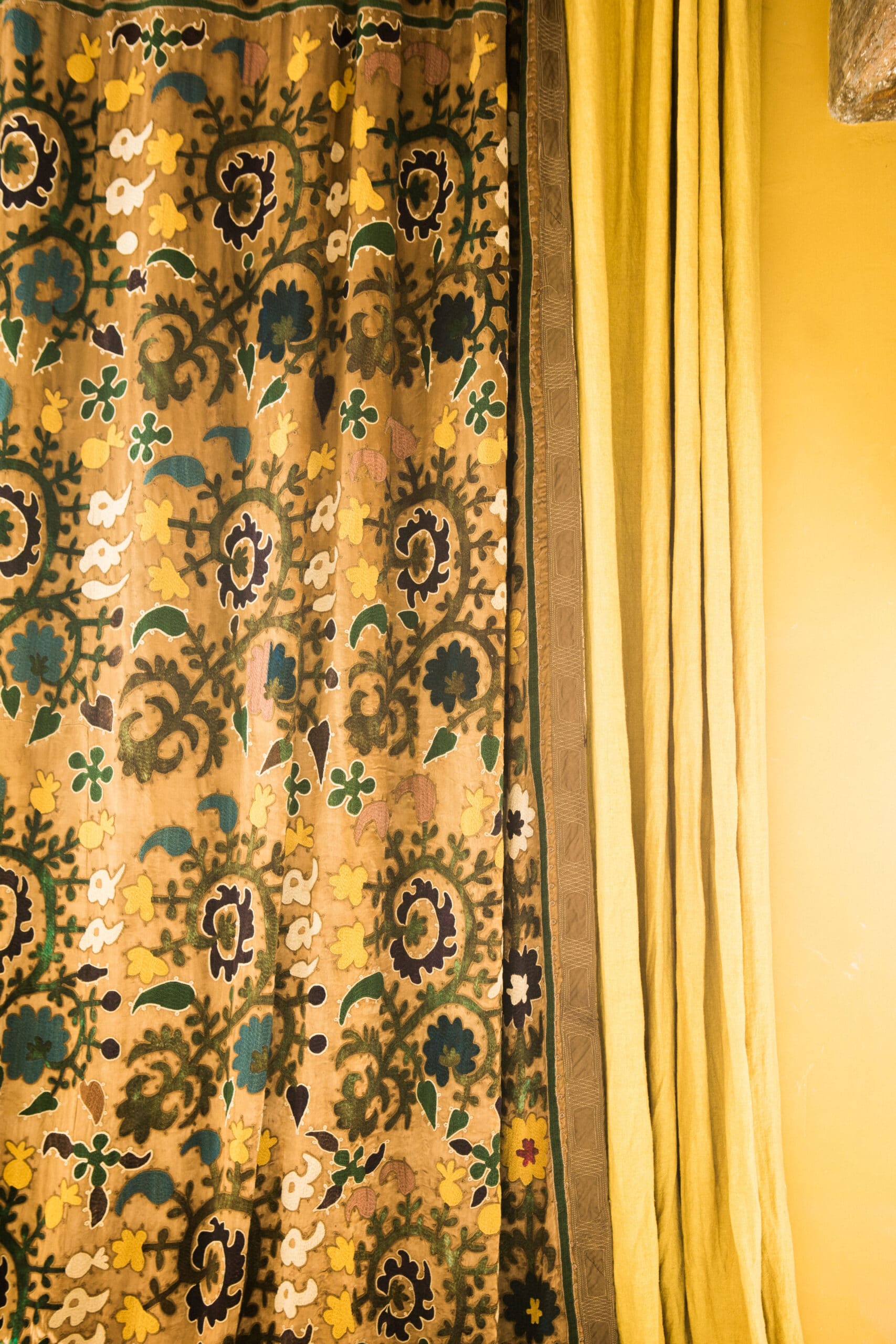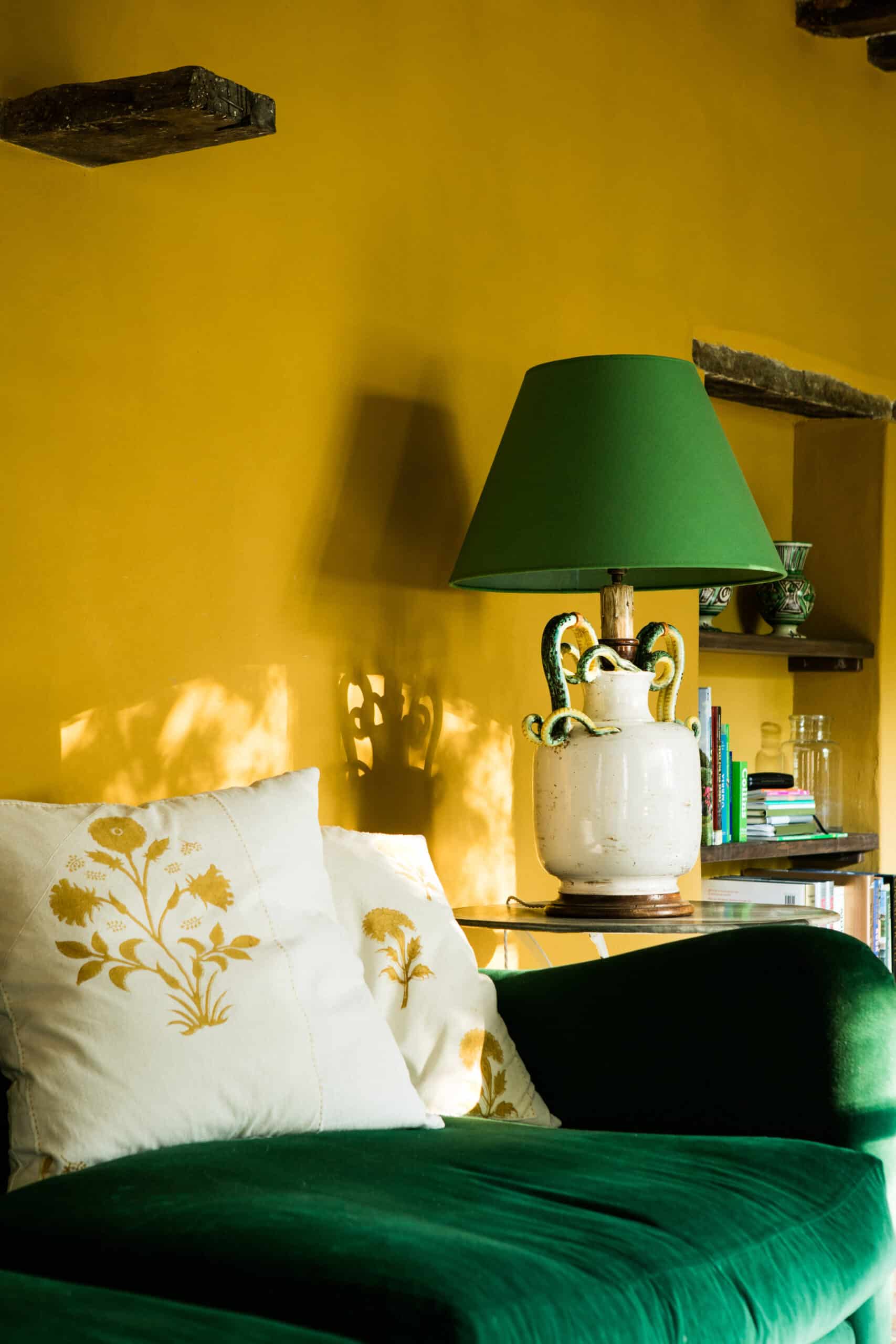 To ensure the property was suitable for use year round, we decided to have a summer and winter end of the house. By reconsidering the layout, the building can now really contract down in the winter months into one wing, with a kitchen, a first floor sitting room and a bedroom with a big fireplace.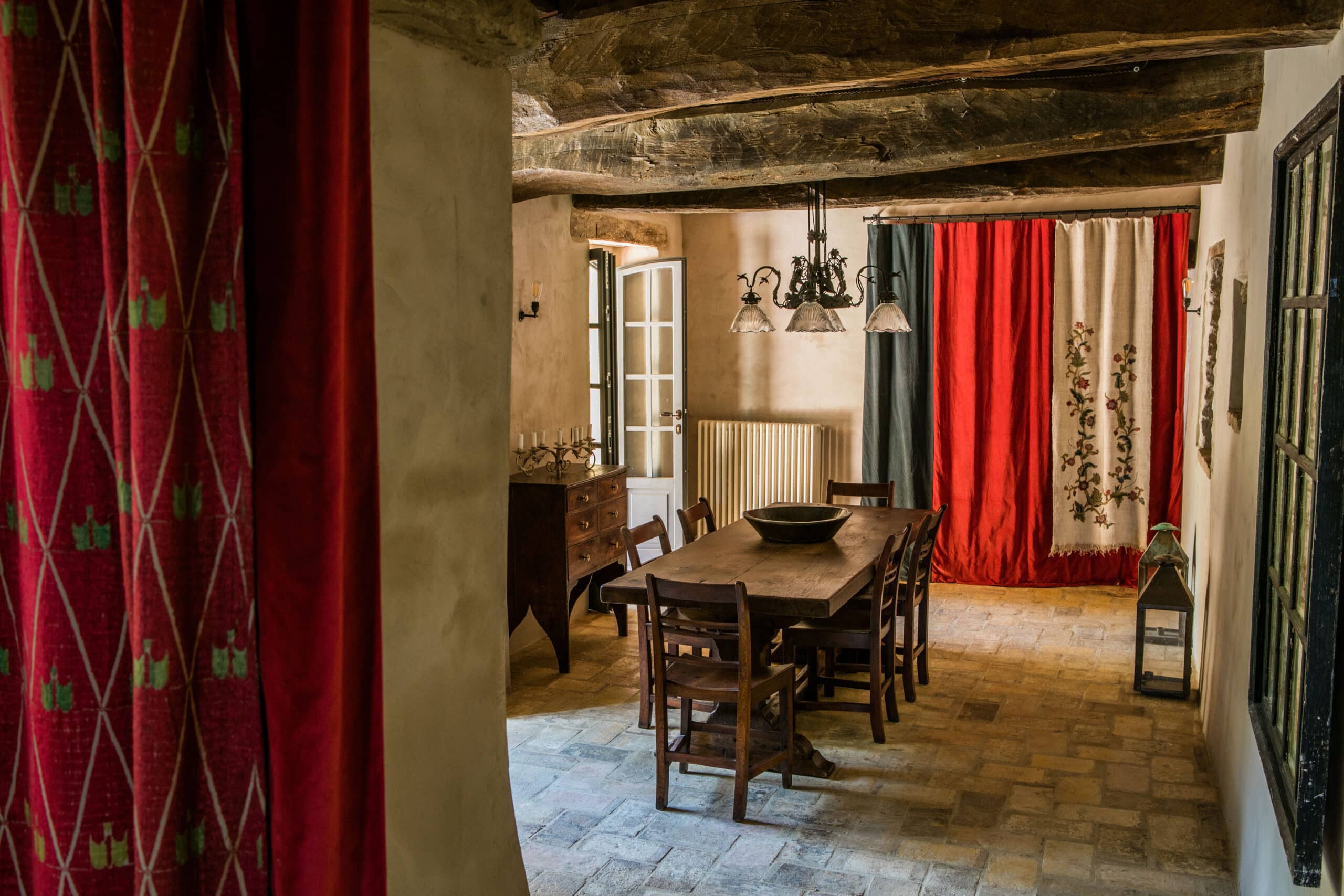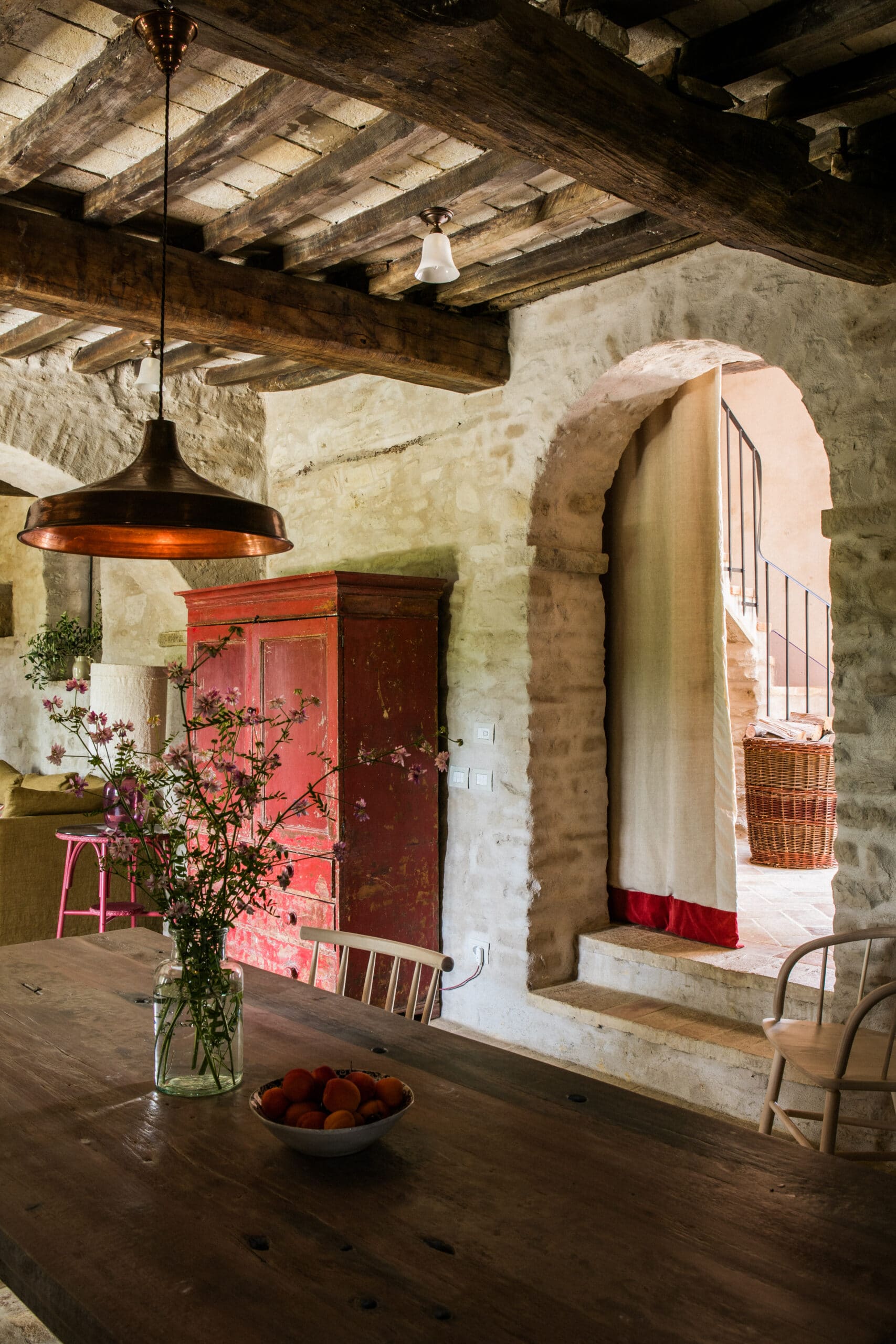 When it came to the decoration, we wanted to respect the relatively humble origins of the farmhouse by using simple furniture, comfortable upholstery and vintage textiles, including some bespoke furnishings that we had fashioned from fragments of vintage embroidery.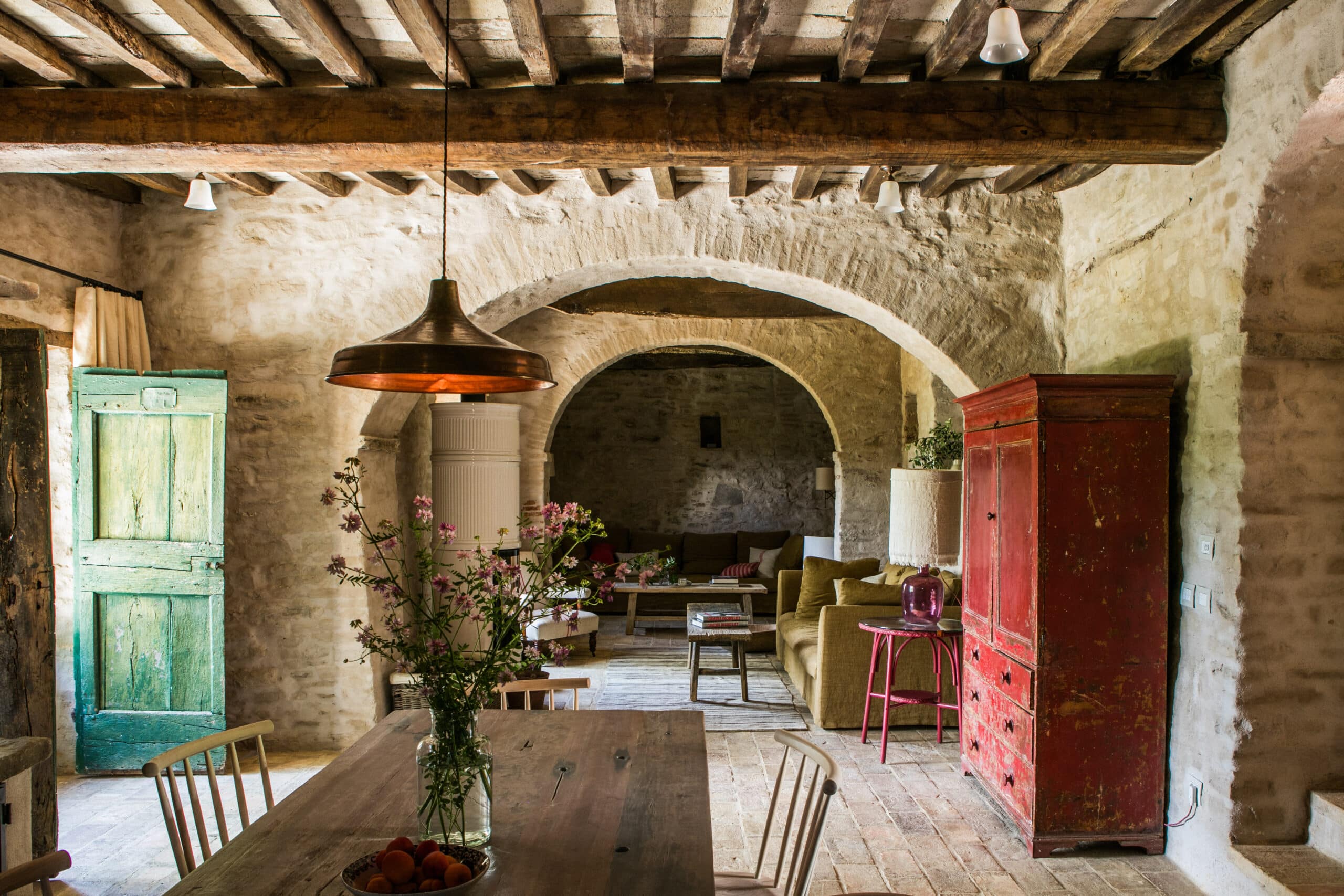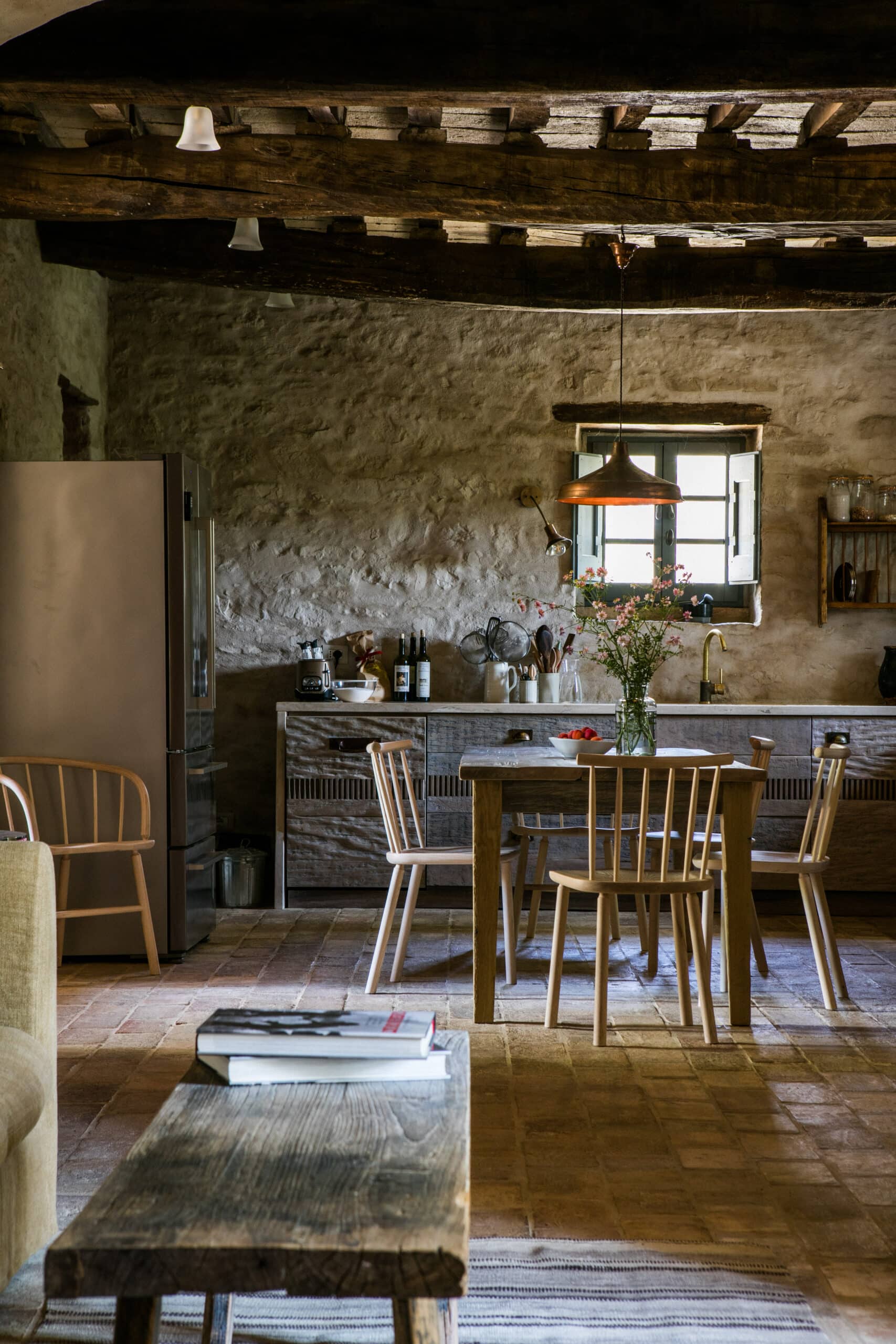 The kitchen joinery was built from reclaimed oak sea defences inlaid with vintage cigar moulds, harking back to the building's time as a tobacco factory.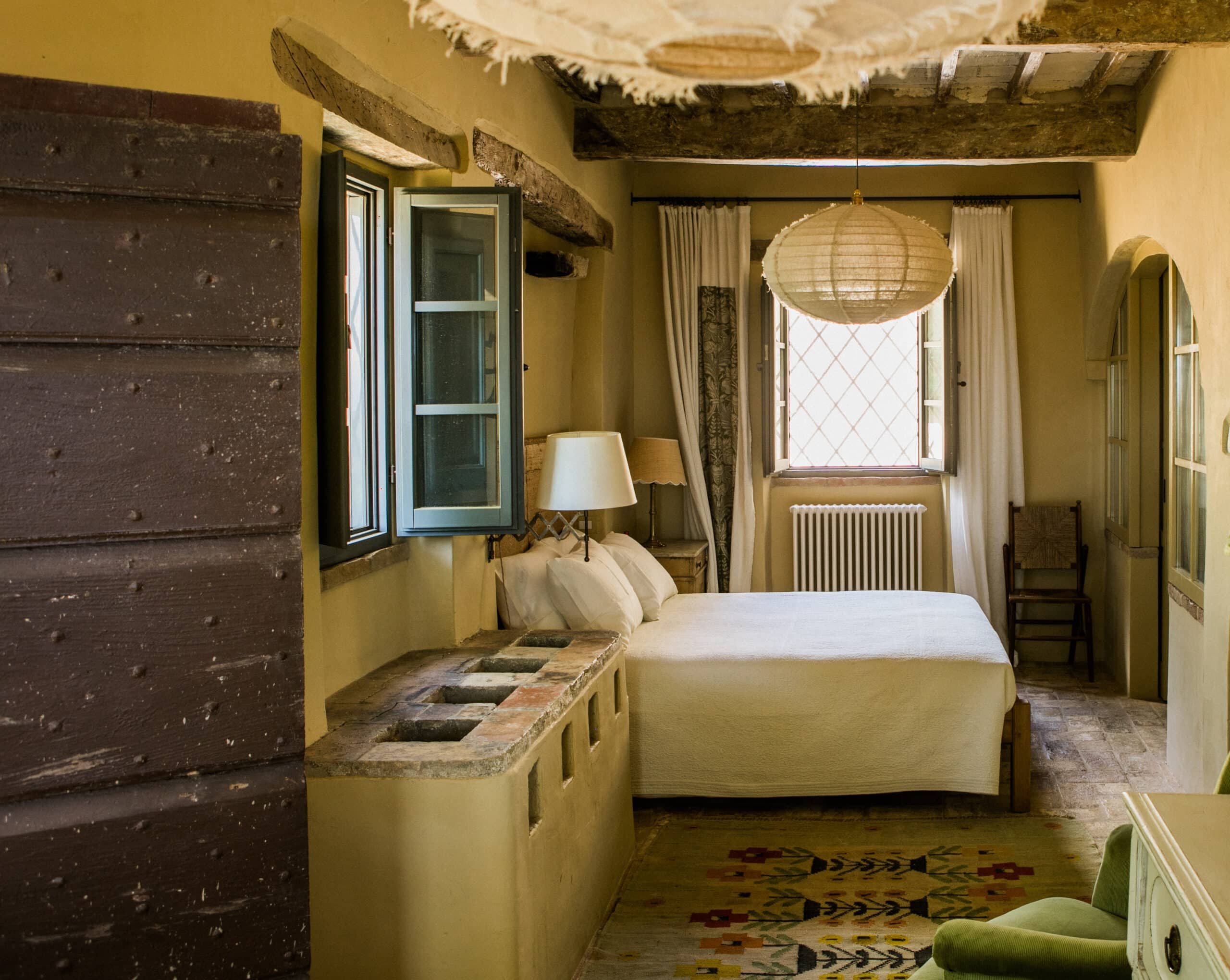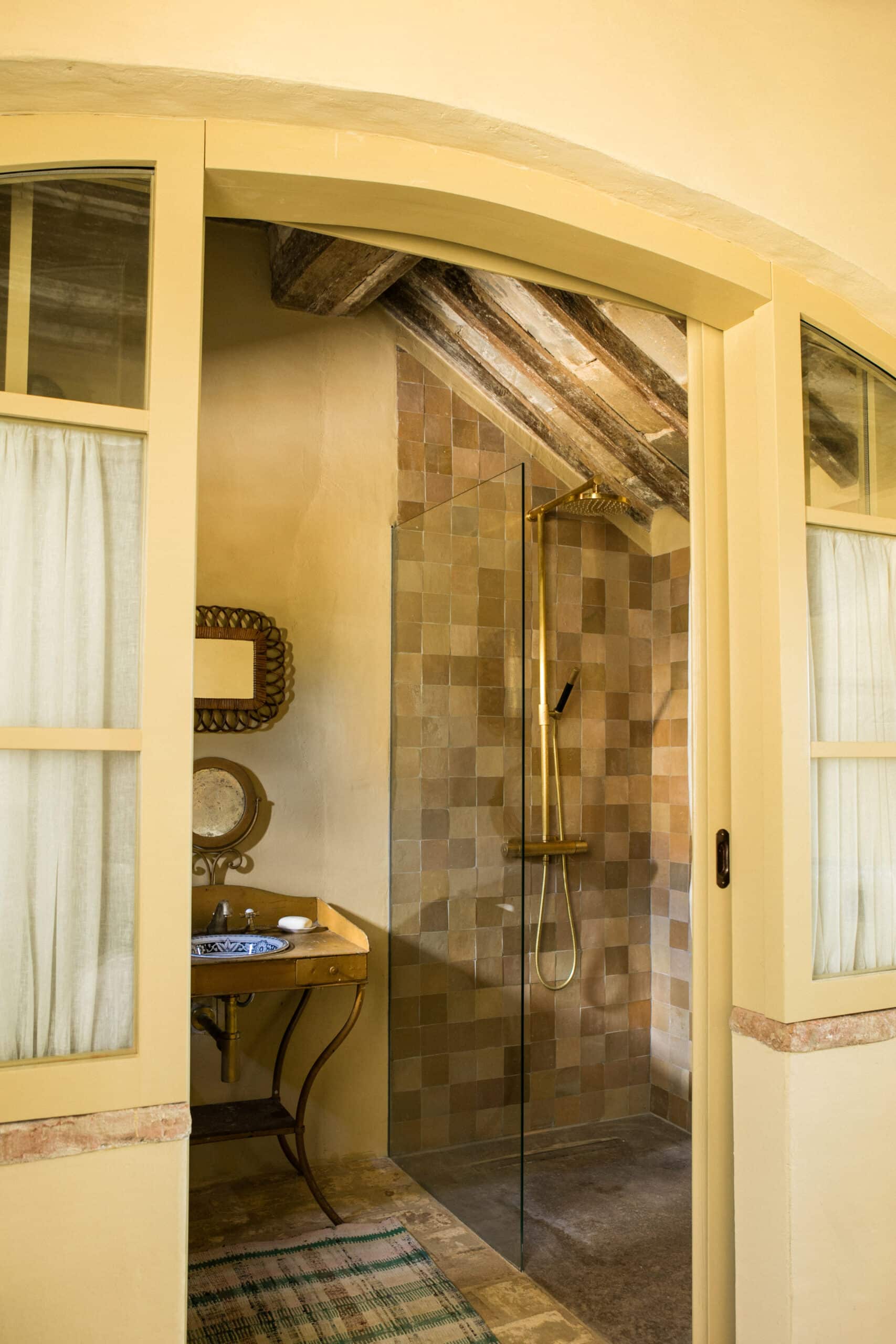 In a building that previously didn't have a single bathroom, each of the bedrooms now has an ensuite. All of them have a unique salvaged element, in order to prevent them from jarring with the historic fabric. In one there is a metal Victorian washstand that we managed to have plumbed in, while in another there is a raggedy salvaged onyx splashback, which brings a raw element into the room.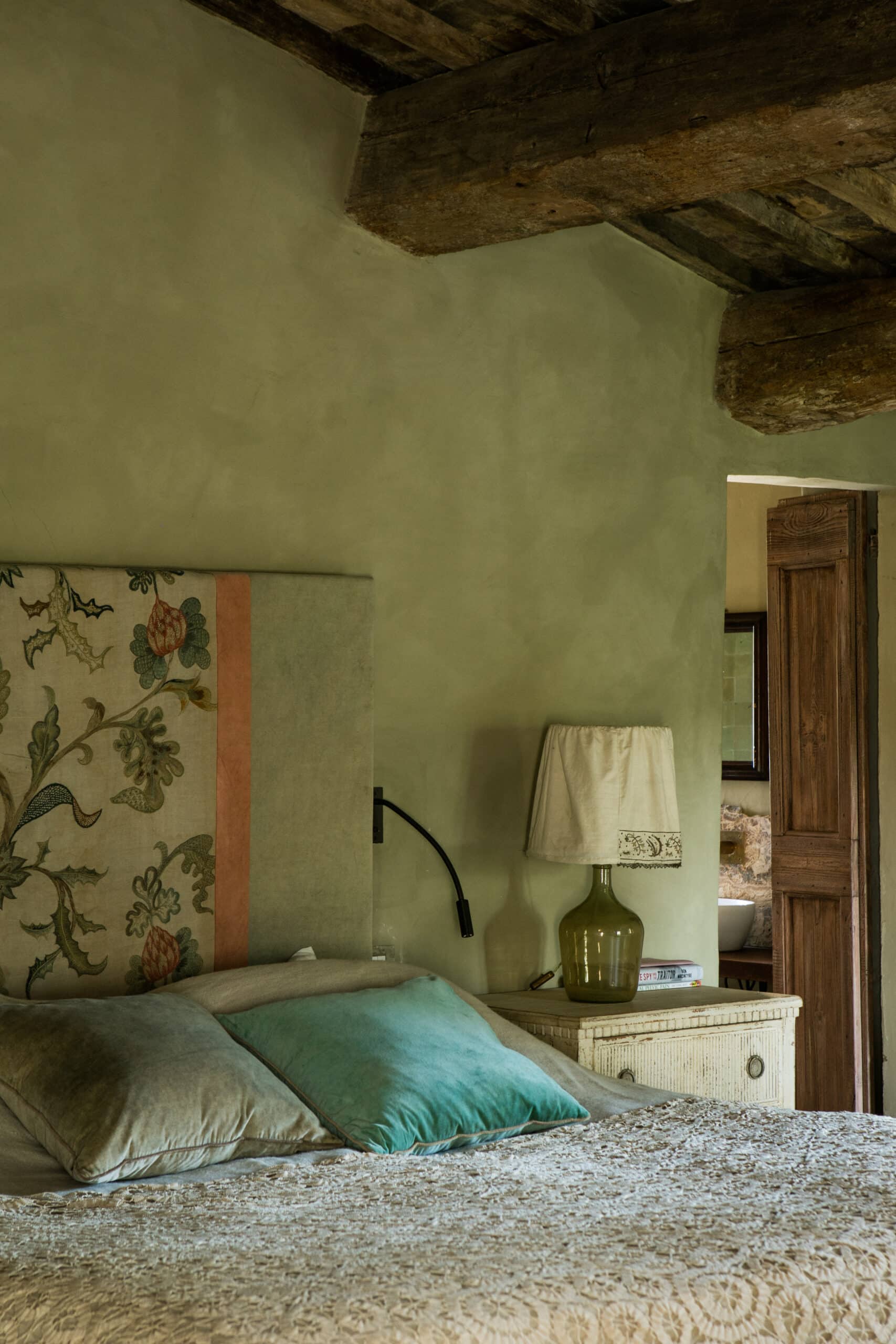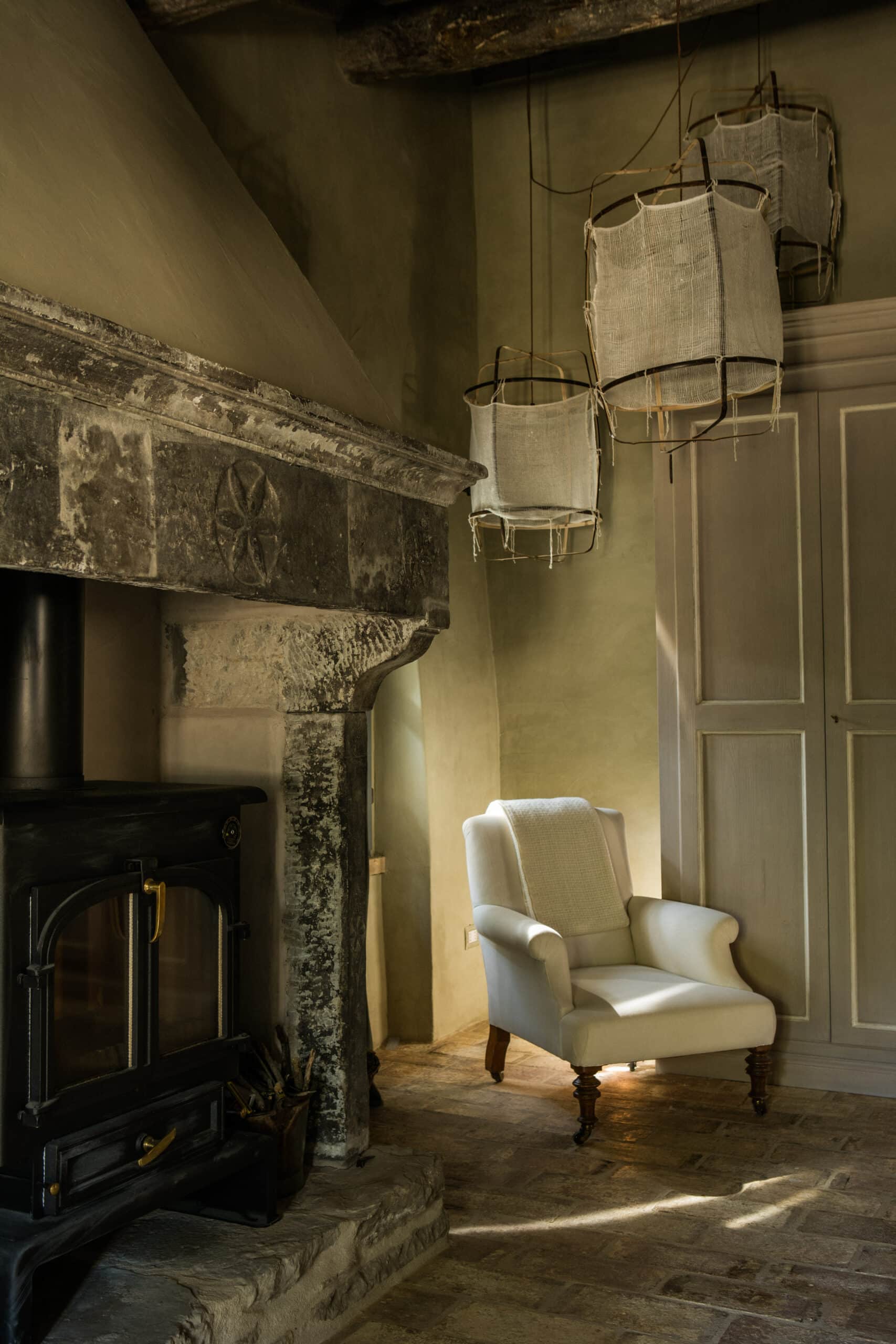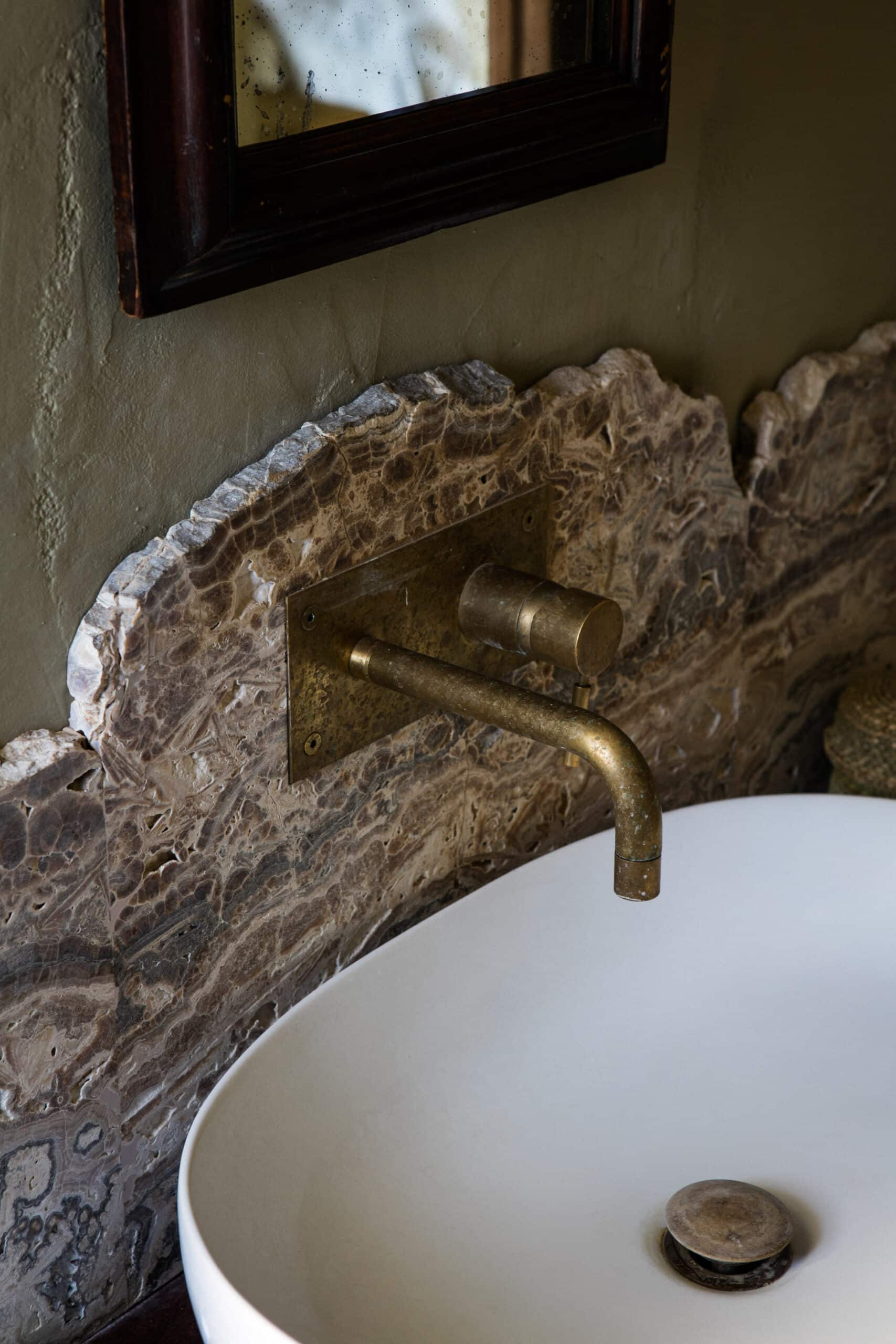 Many of the colours were informed by fragments of old frescoes we discovered on the walls. Winter rooms called for warm, rich colours and textiles, while summer rooms are soft and light.