In 2007 Retrouvius worked with Sam Roddick, activist and founder of Coco de Mer – a brand associated with beautiful lingerie and empowering sex accessories for women – on the transformation of her red brick Victorian townhouse. Sam wanted a space that could perform equally beautifully as a family home, a backdrop for her business (the office is on the lower ground floor) and a stage for cheeky, erotic adventures.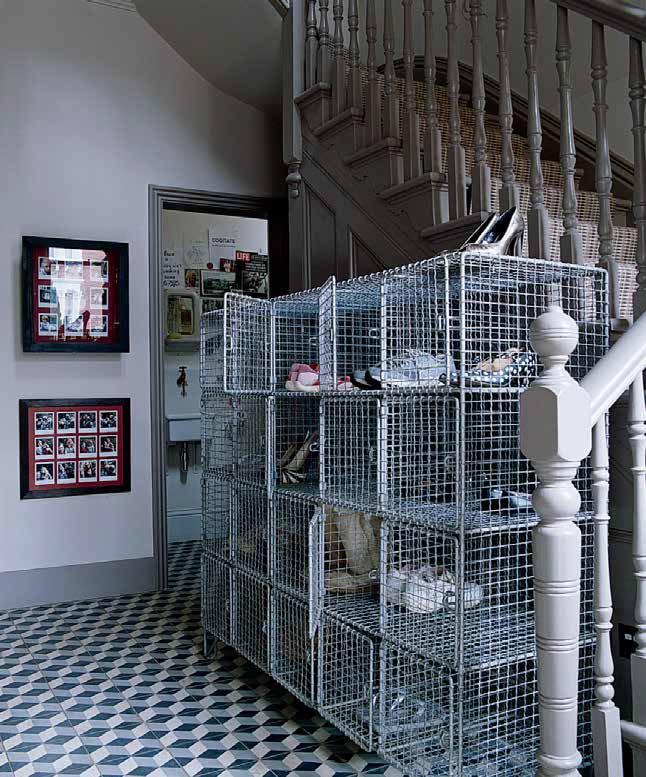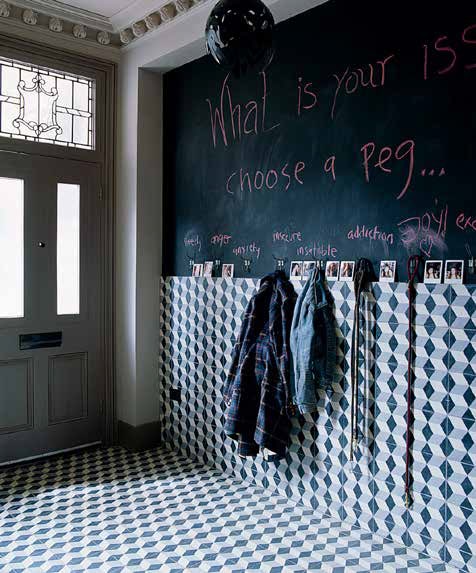 The owner was already working with an architect, who suggested that Retrouvius might provide her with the palette of salvaged, earthy materials she was after. "Maria was almost less interested in function than she was in feeling. There's something theatrical, and very psychological about the way she works," Sam recalls of the process of working with Retrouvius.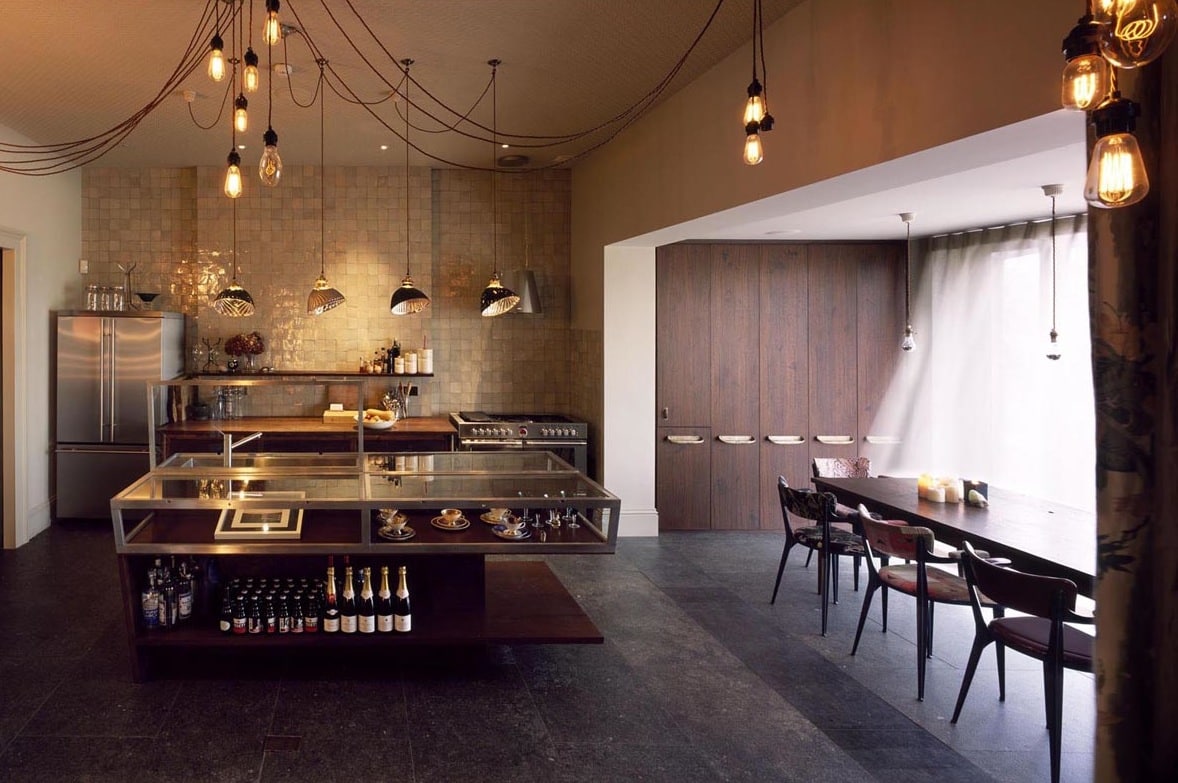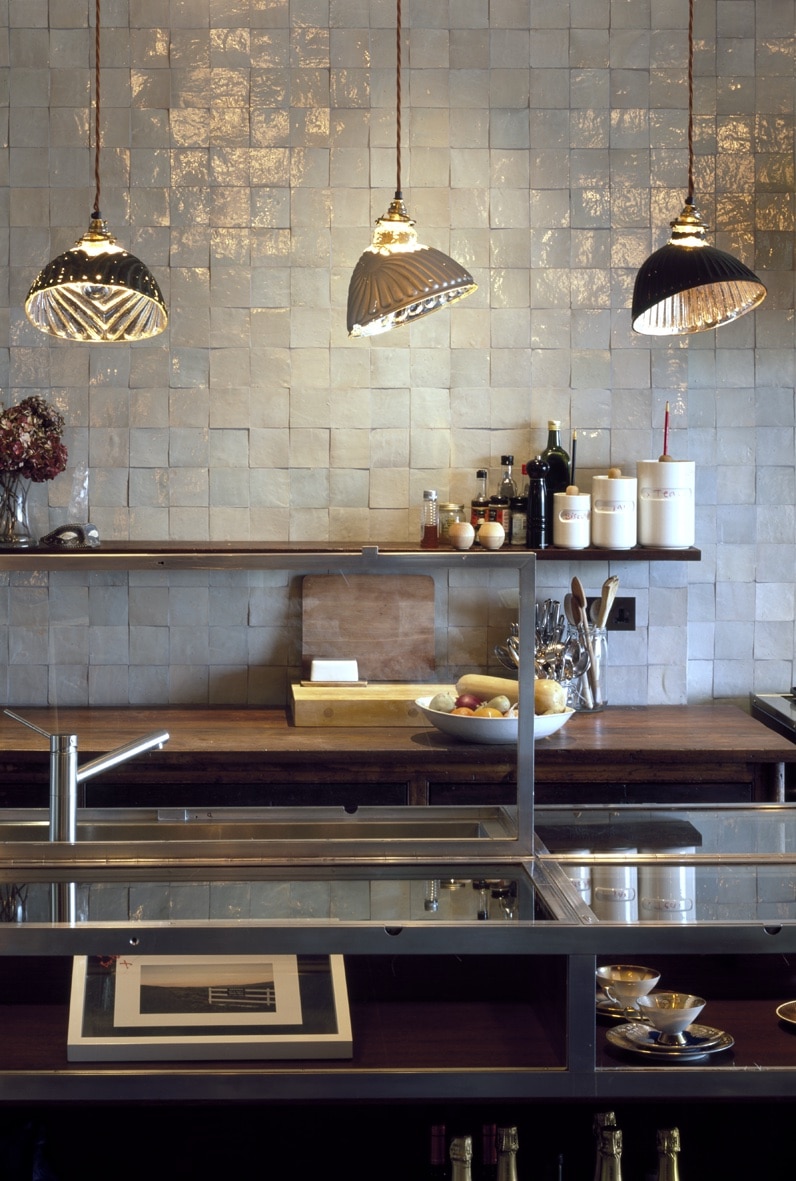 In the kitchen and dining space, an earthy palette is matched by an island that was made from an old museum cabinet, which we salvaged from the Ashmolean Museum. At the opposite end of the space is a living area, divided from the kitchen by an olive green beam and painted in a lively bluey-green colour.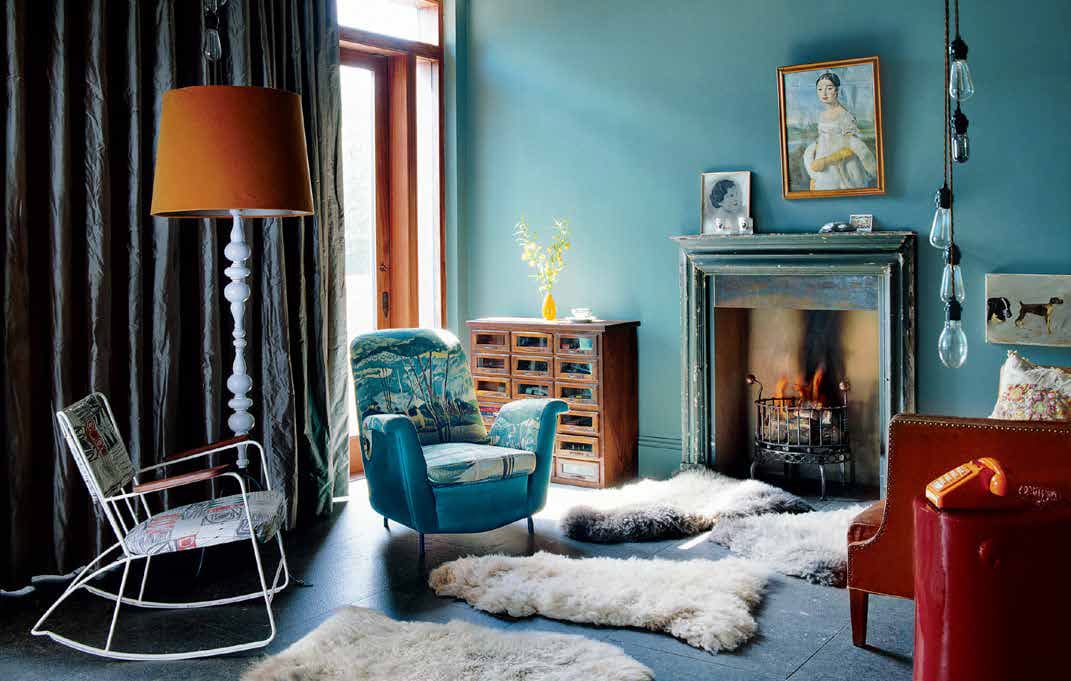 We have layered the space with glamorous elements and cheeky elements such as the bespoke erotic cornicing jn the hallway. In the main sitting room, the fireplace is clad in shimmering Emery et Cie tiles, which create a sumptuous feel.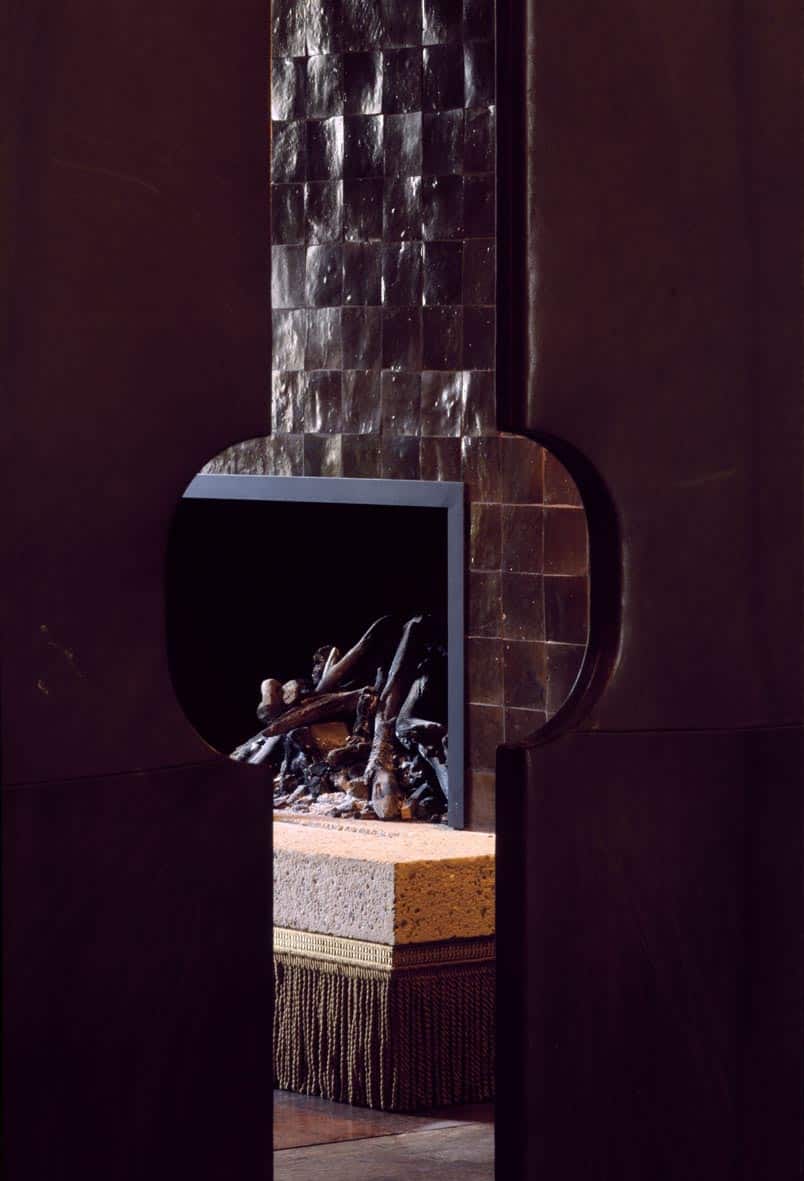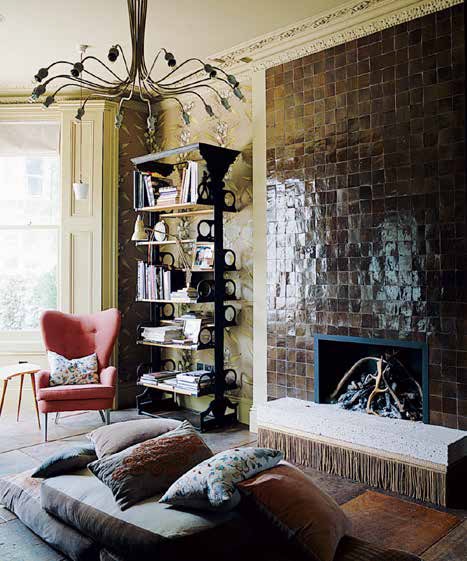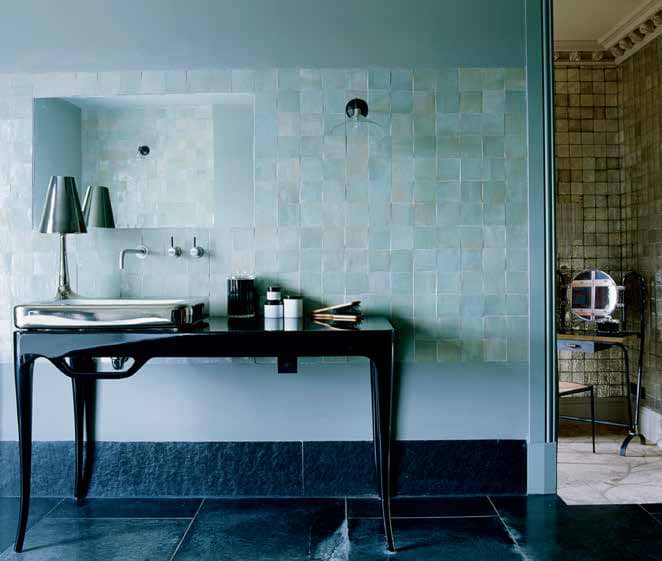 Upstairs in the ensuite accompanying the main bedroom, the shower is positioned in the centre of the room, so it – and the person showering – can be glimpsed by whoever is lying in bed.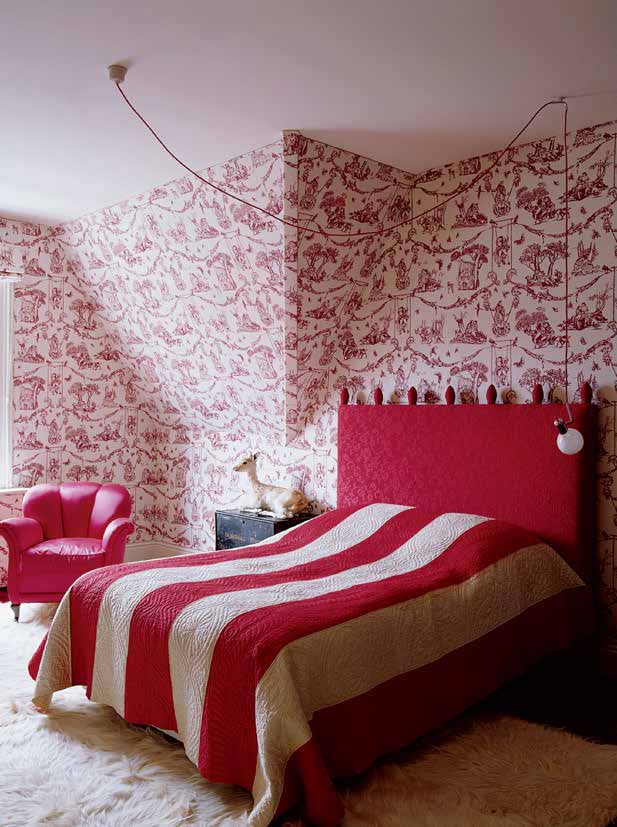 A red bespoke toile de jouy wallpaper made by Timorous Beasties is in fact another titillating addition, bedecked with erotic scenes that only become fully clear once you are up close.
This project was featured by:
The World of Interiors
Elle Decoration
Marie Claire