From the inside, it is hard to believe this earthy townhouse sits just off the Portobello Road.  Designed for our costume designer client, a language of baked earth, eroded stone and an assortment of salvaged materials and vintage textiles run through the home.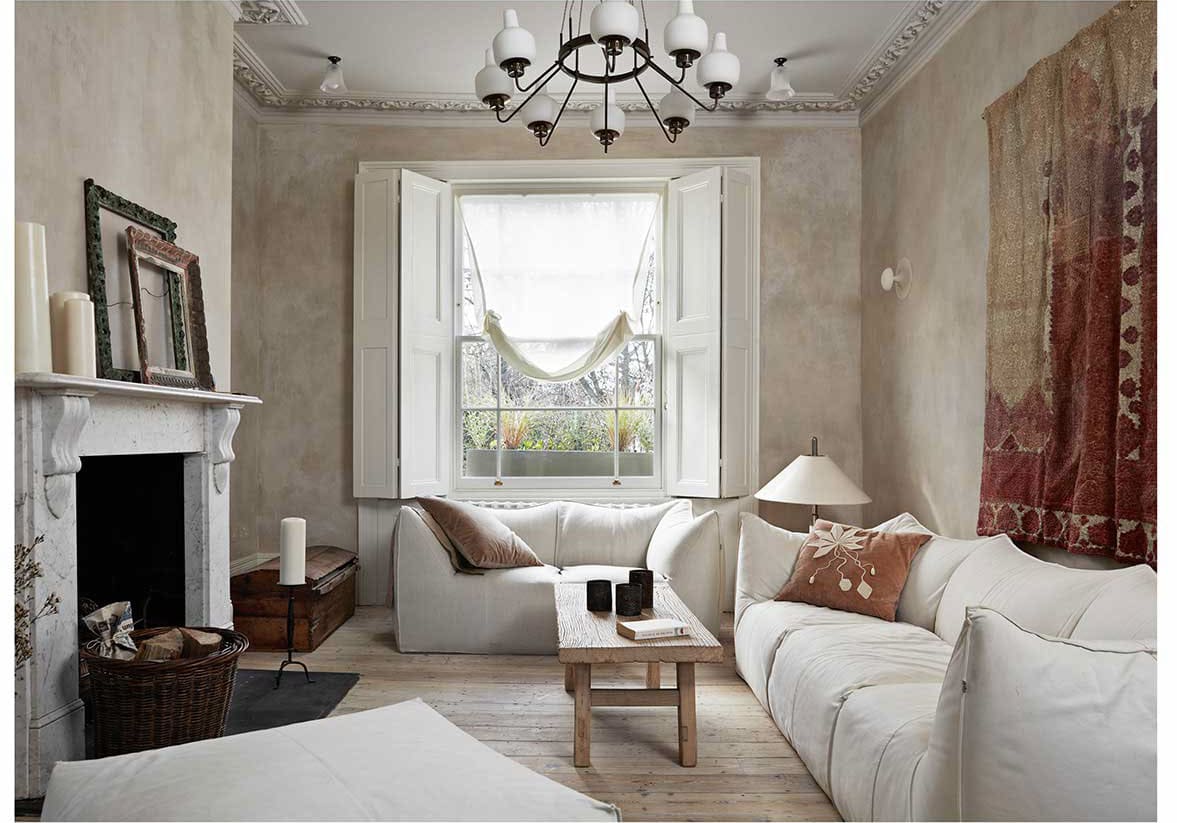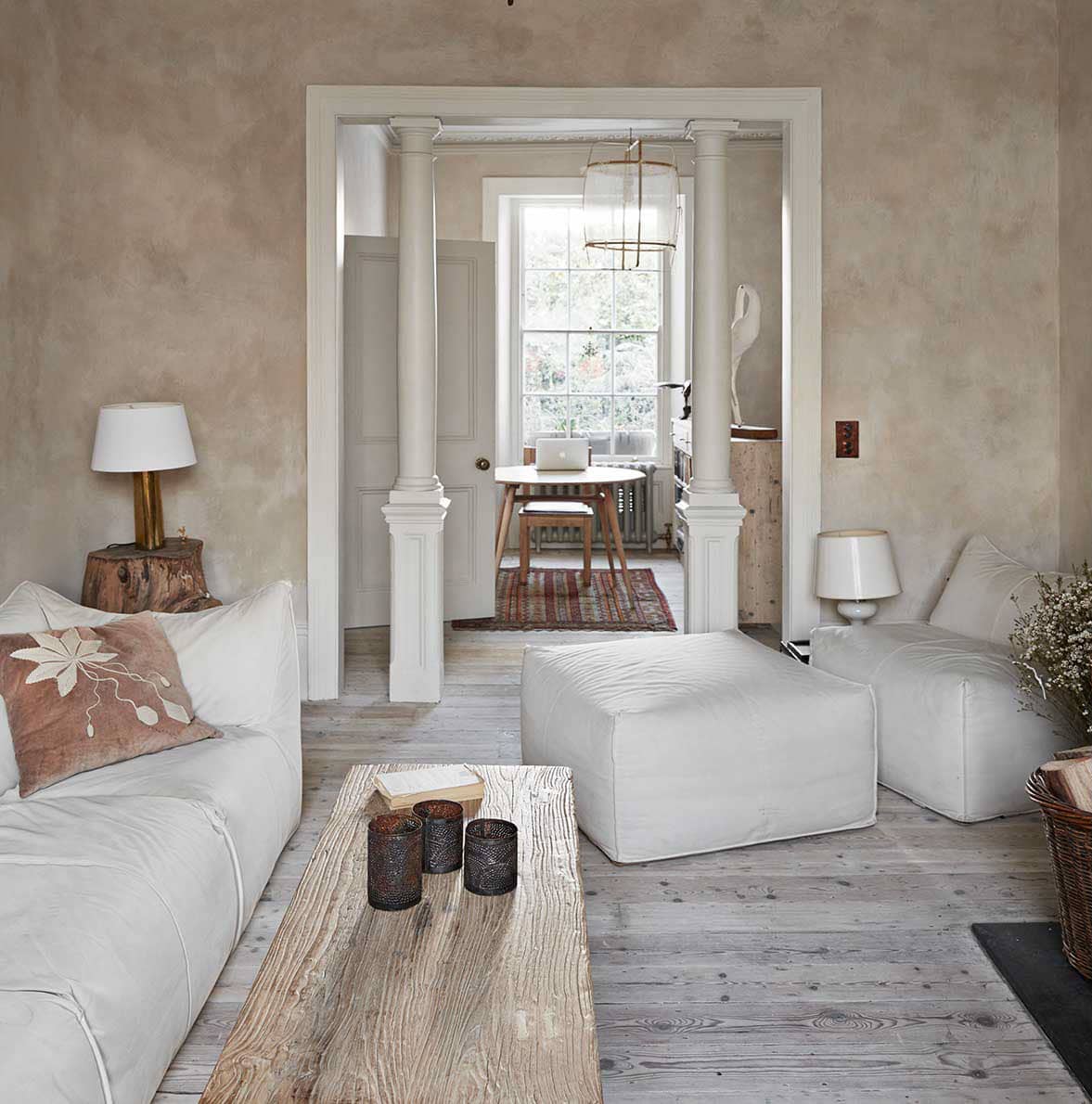 The client rarely used the ground floor sitting room, so we reconfigured the space so that she has to walk through it to reach the staircase leading downstairs. Now, it has become part of her day to day experience of the house.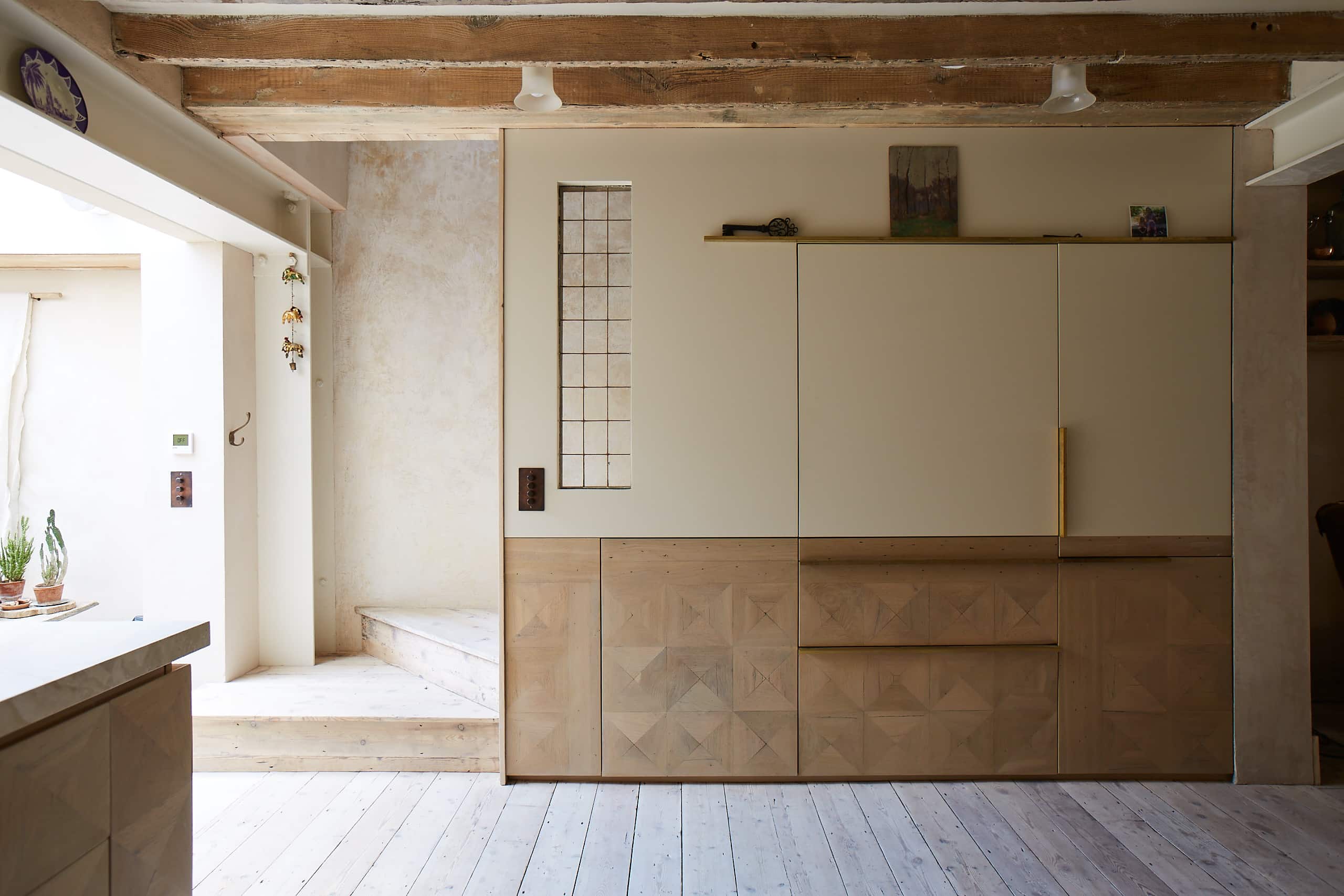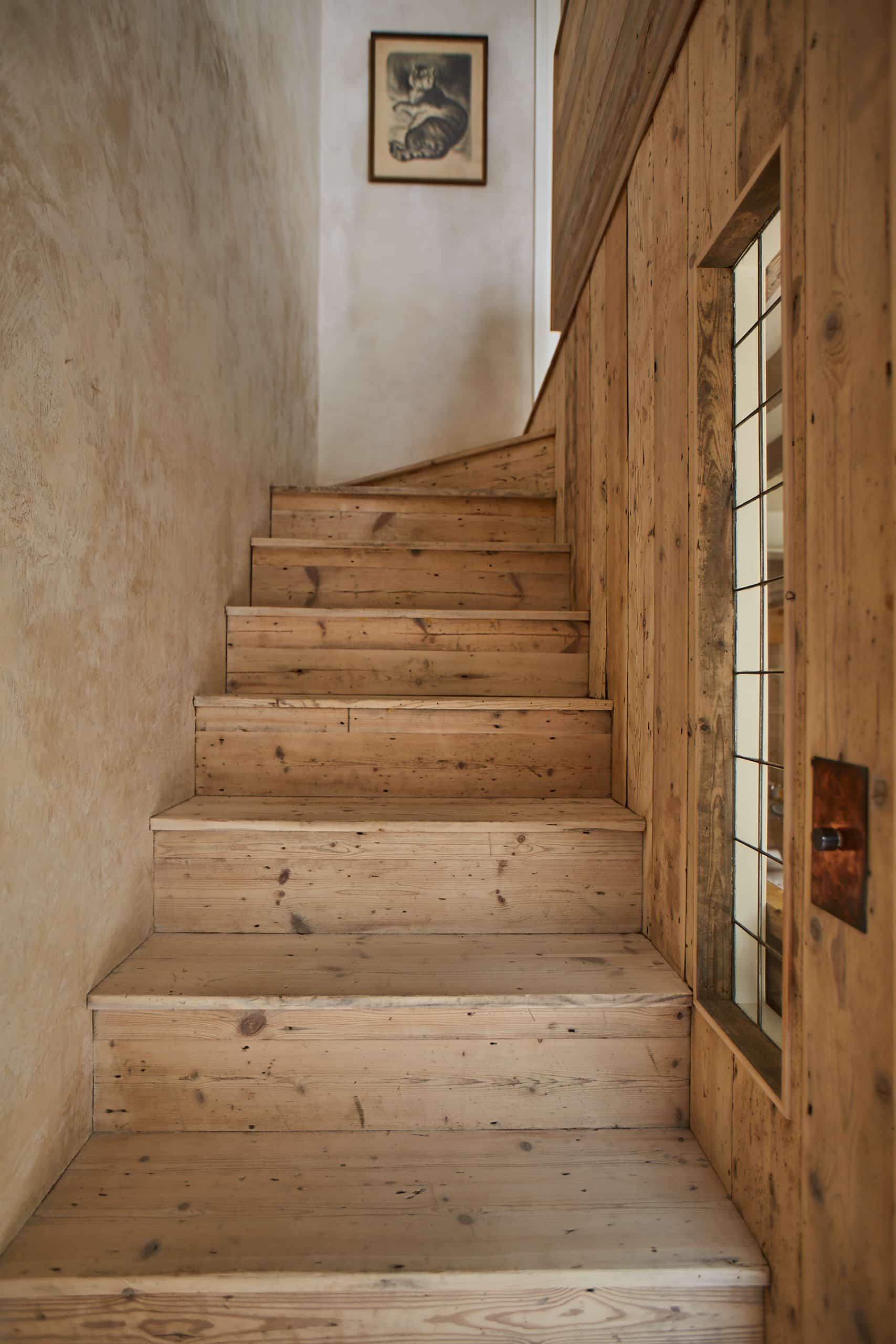 We relocated the staircase to the centre of the lower ground floor so that you descend into the kitchen at the heart of the house.  The serene, earthy palette was inspired by our client's grandmother's kitchen in Italy. The cabinetry is faced with 18th century parquet with a splashback made from slices of onyx purchased from a retiring fireplace restorer.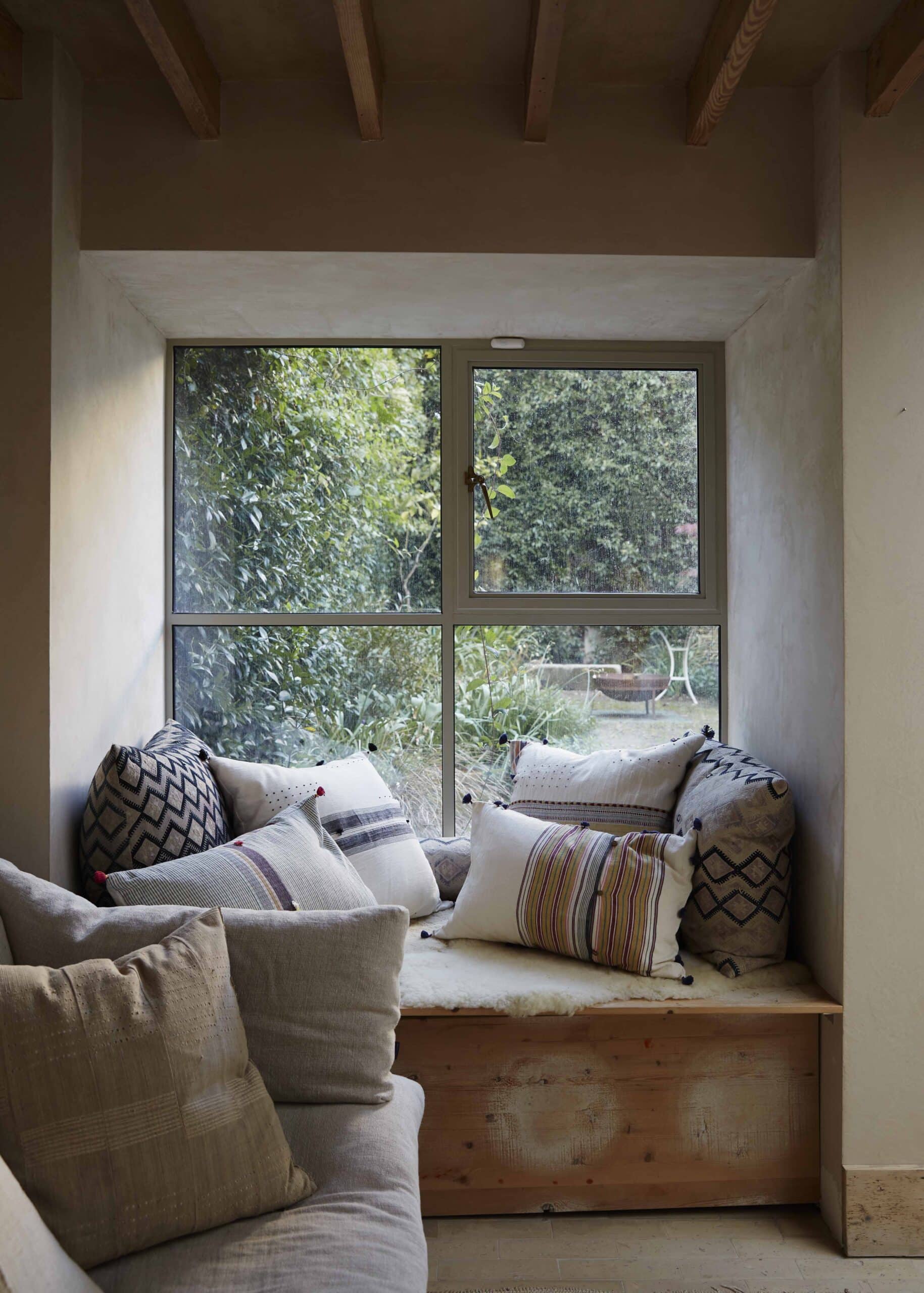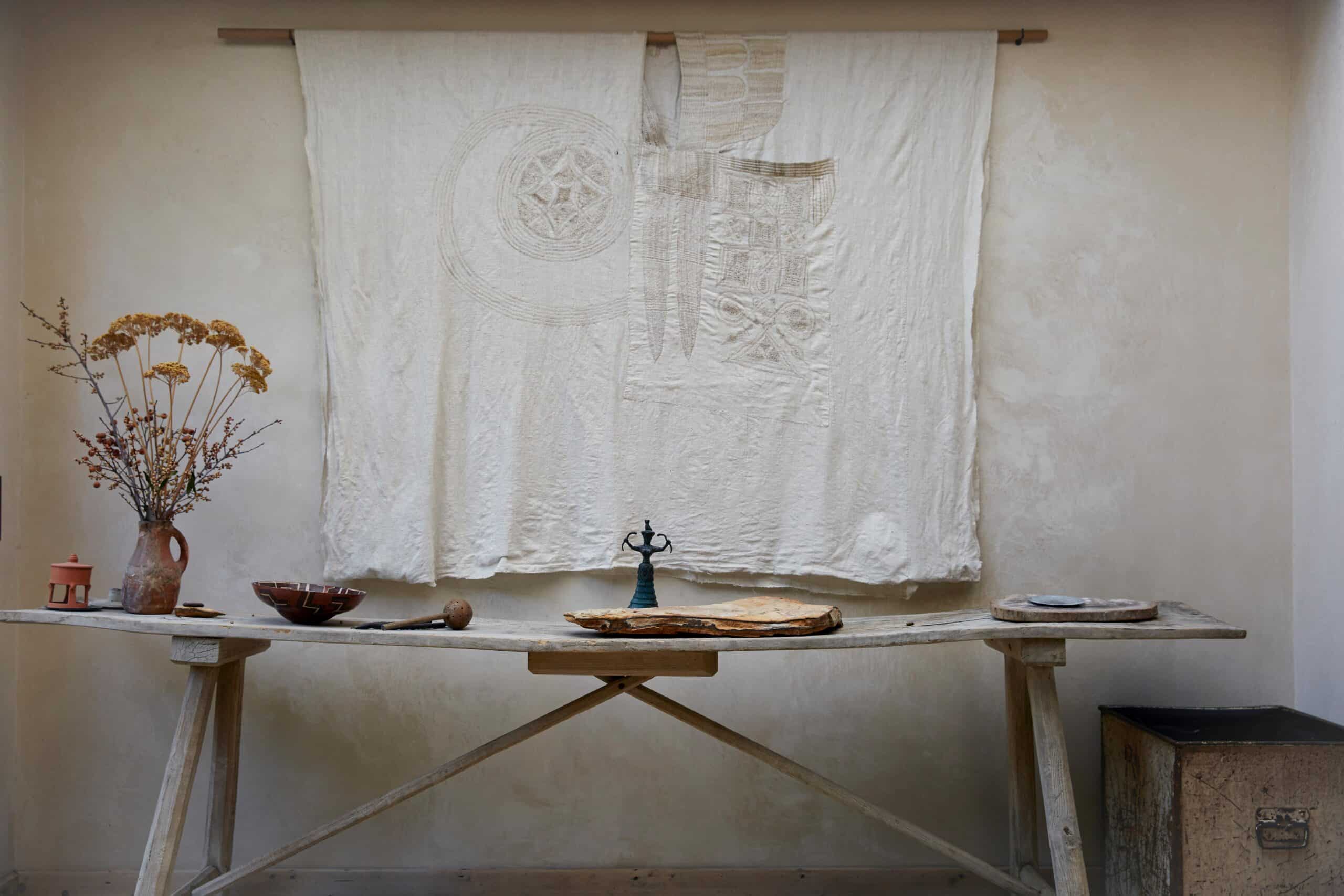 The kitchen is sandwiched between two seating areas: one with views onto the garden, the other snugly centred around the fire.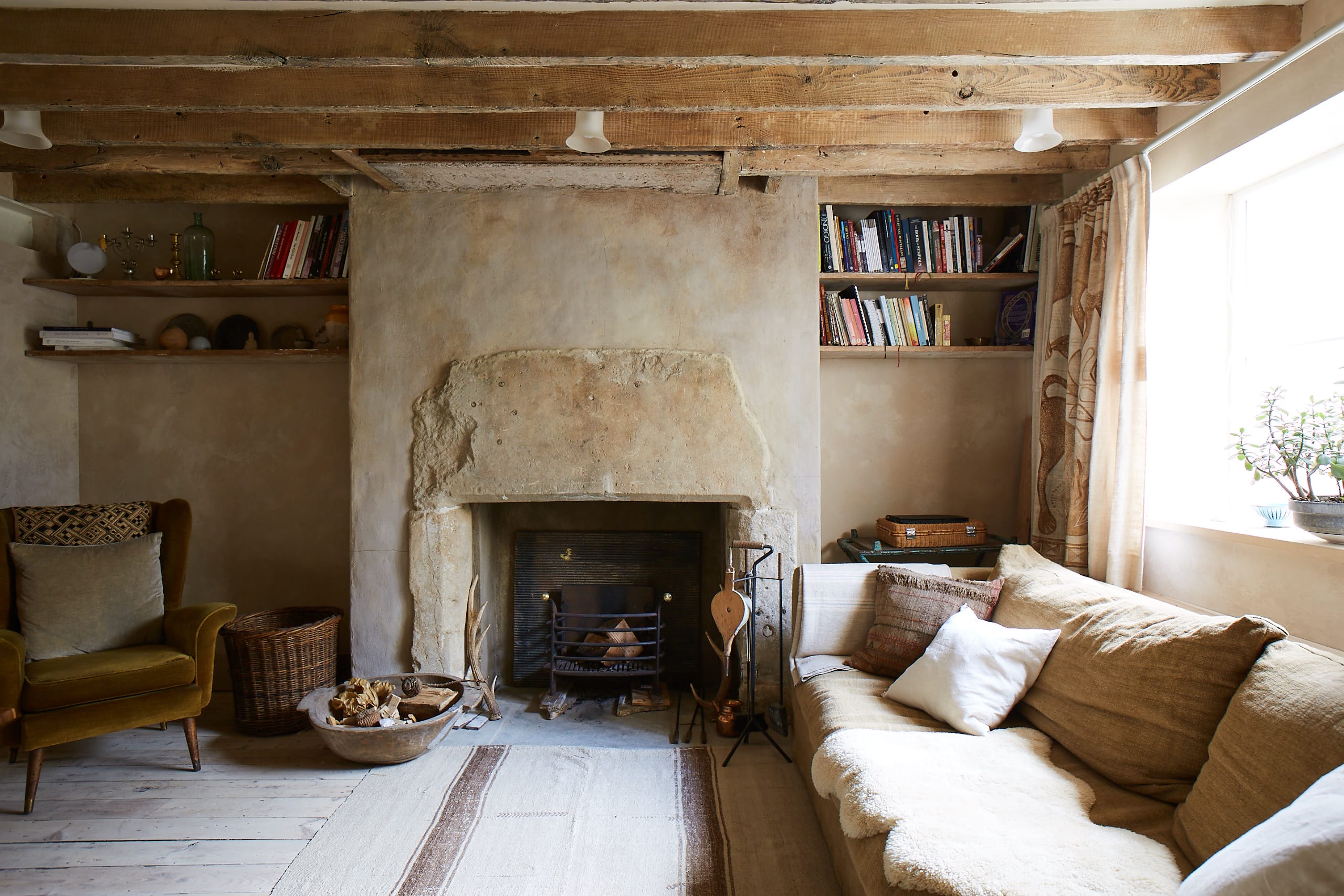 In this room the lime-washed walls give depth and nuance, while also helping to knit salvaged architectural elements into the space. The 17th century fireplace, found in Somerset, looks like an original feature.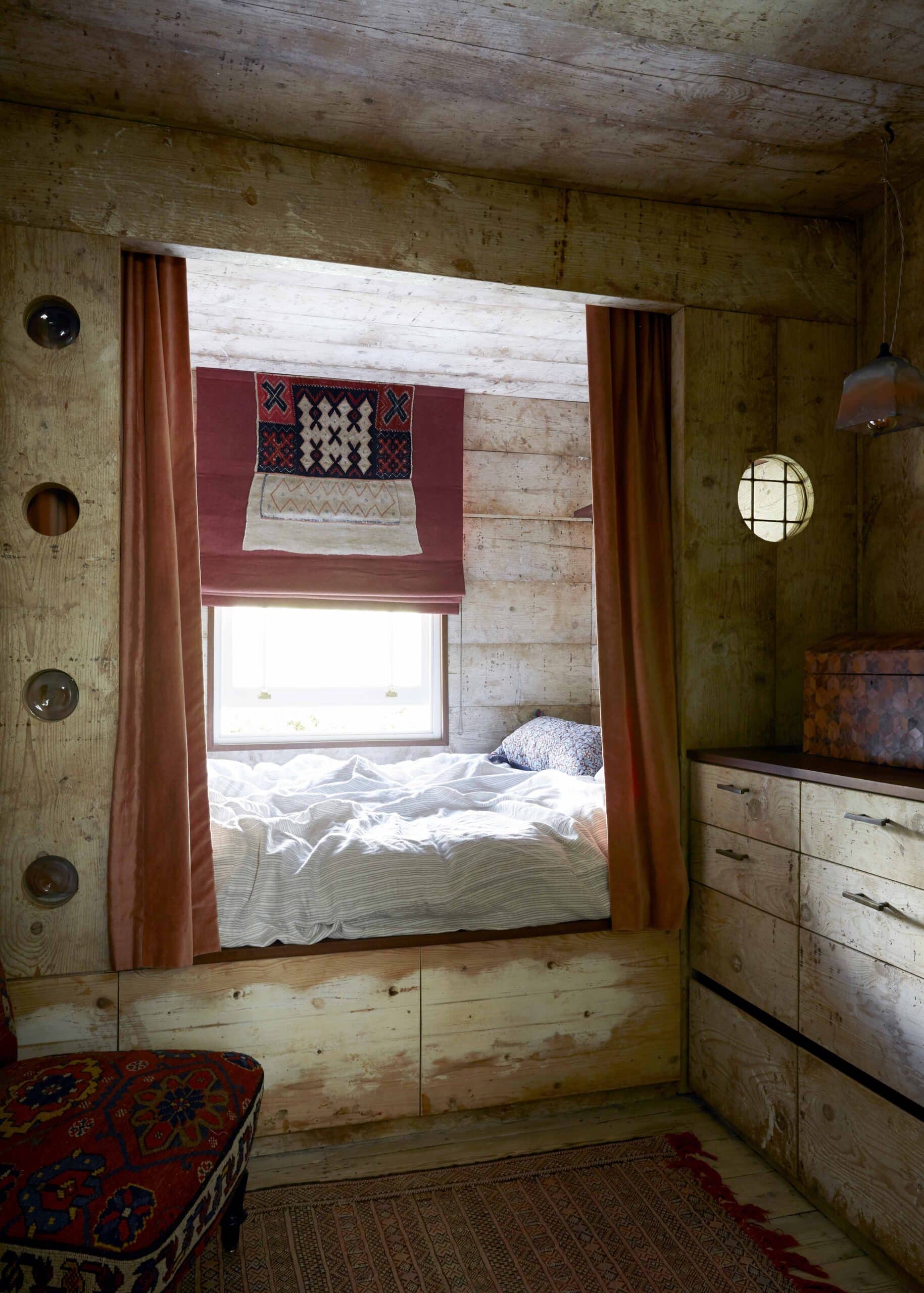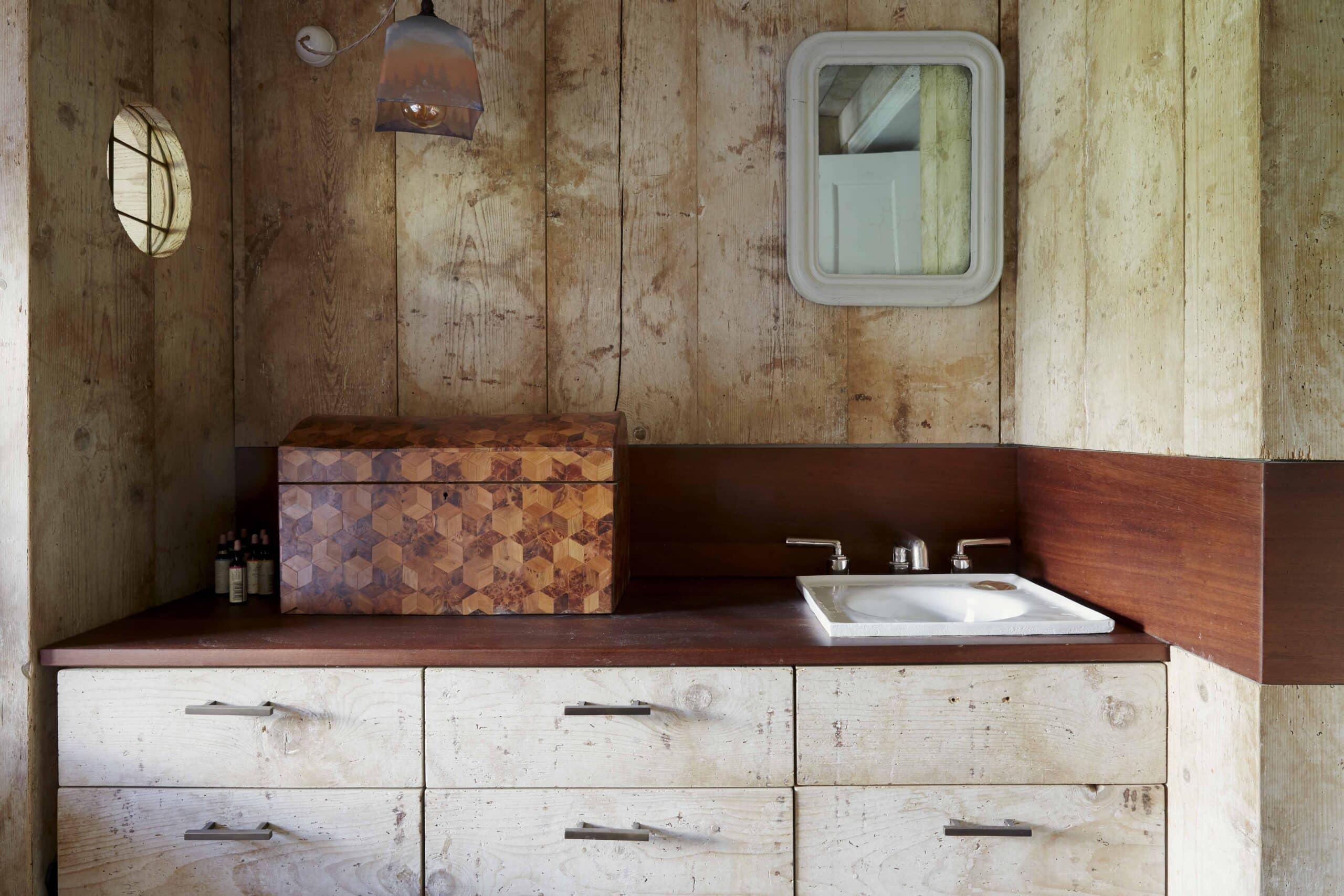 The guest bedroom is wonderfully inviting. The boxed bed and walls are clad in reclaimed pine cheeseboards that were once used for maturing cheese. A little vintage sink saved from an old train carriage is recessed into a salvaged Iroko surround.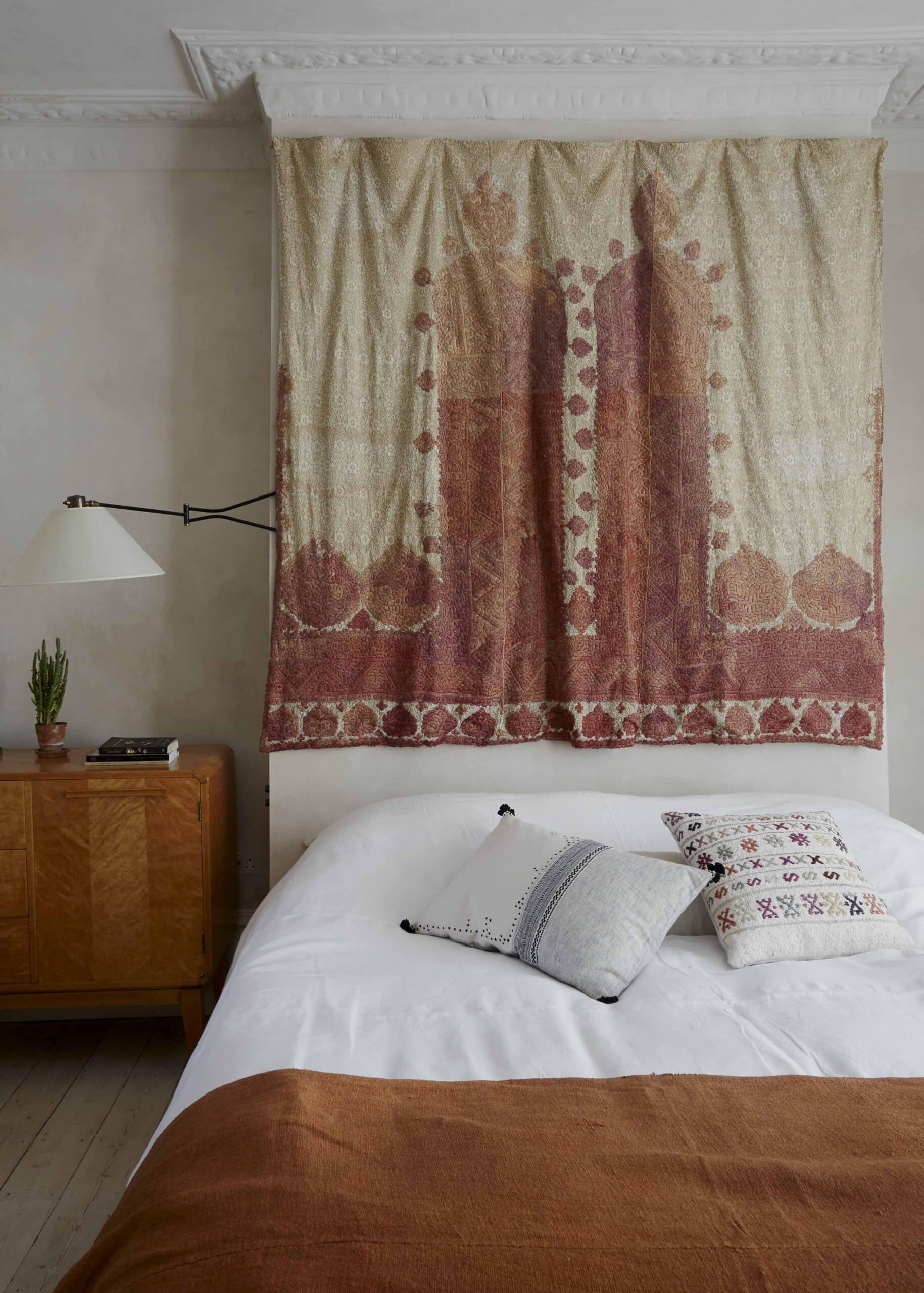 A Moroccan silk textile and bojagi-inspired curtains double as the artwork for the master bedroom. Centuries and styles mix in the ensuite where a vintage sink sits on an antique carved sideboard.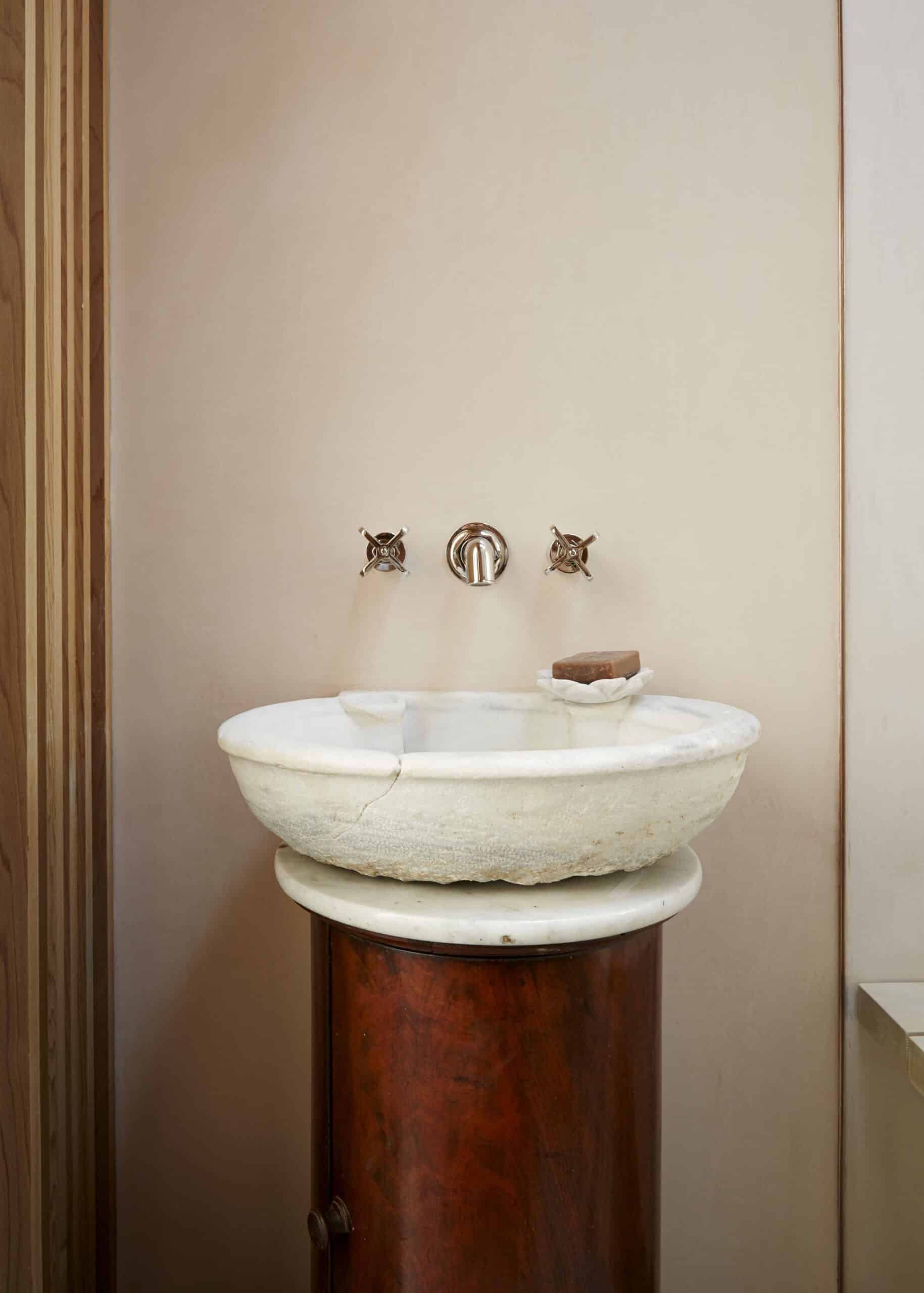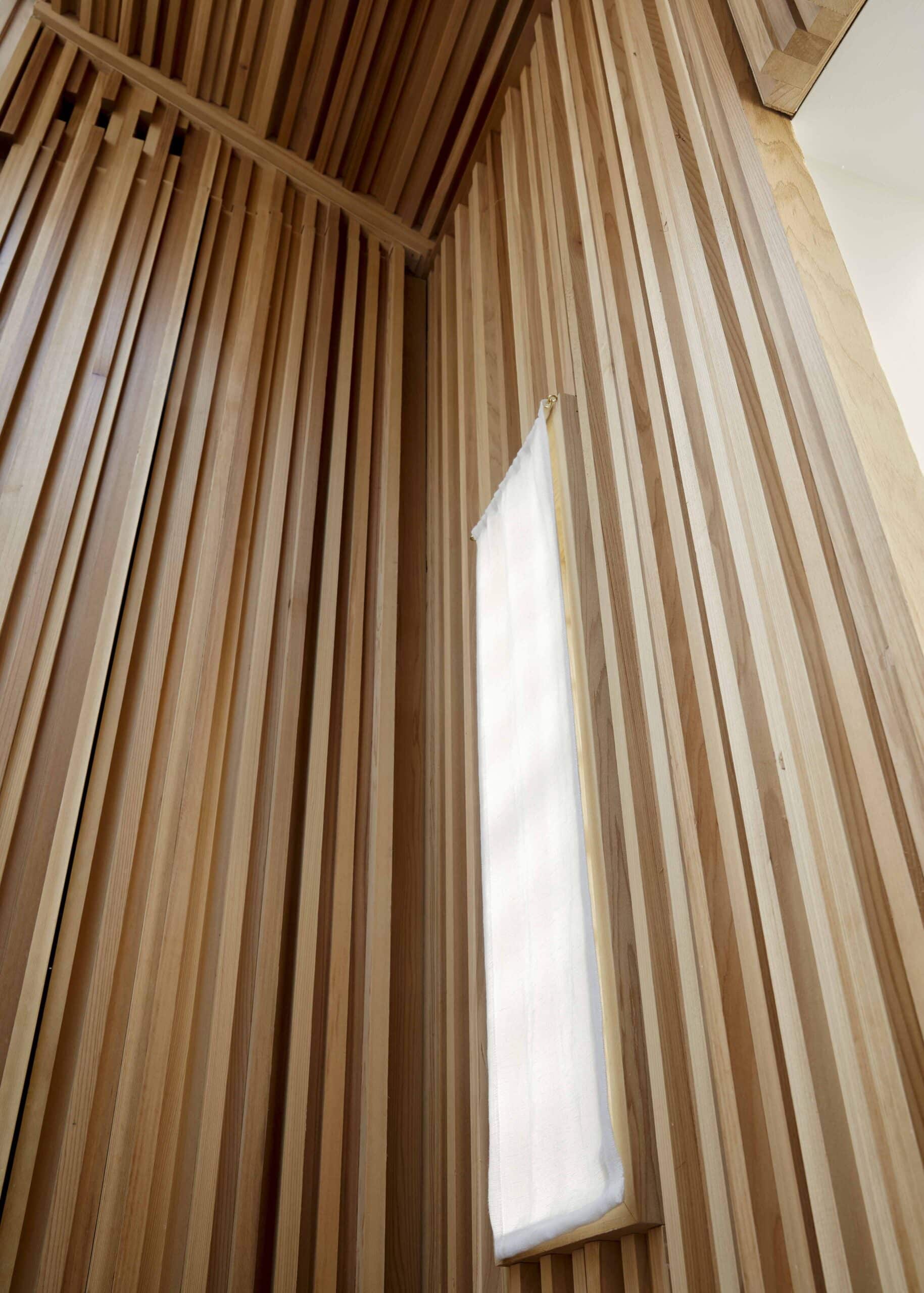 At the top of the house is a cedar-clad spa room. As the room warms it creates a delightful woody aroma. On the landing an early-Greek textile hangs above the daybed, a space to lounge after a sauna.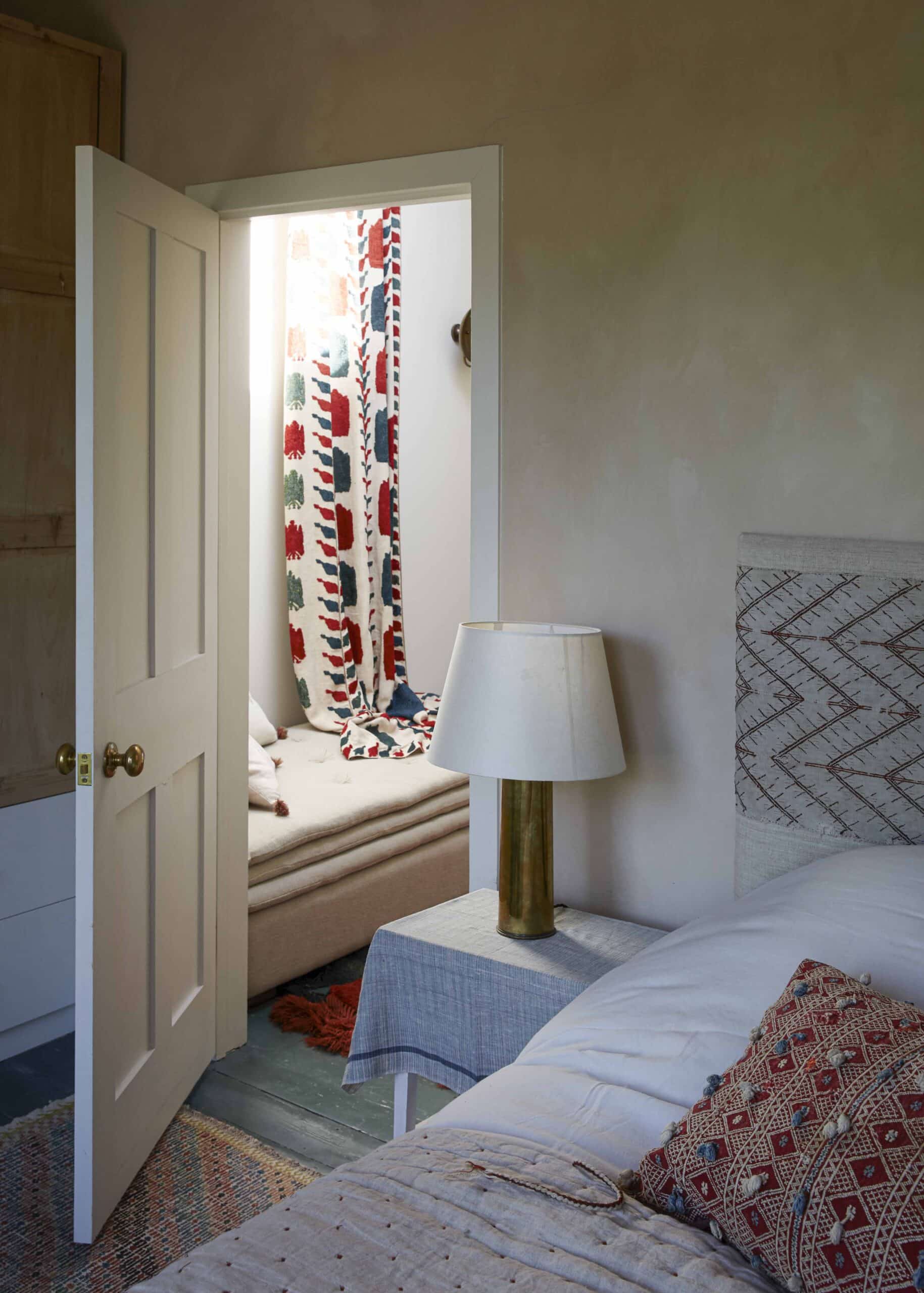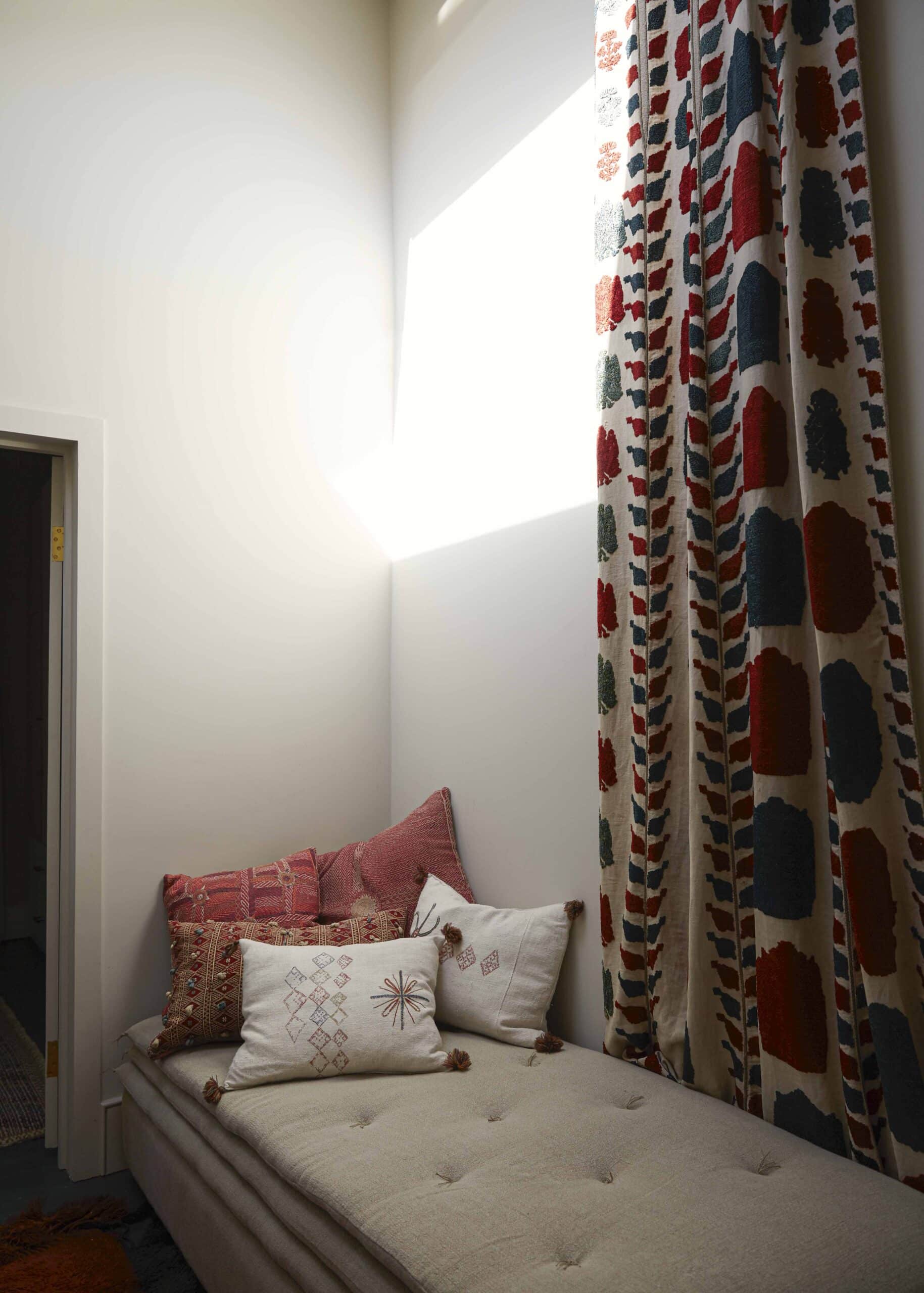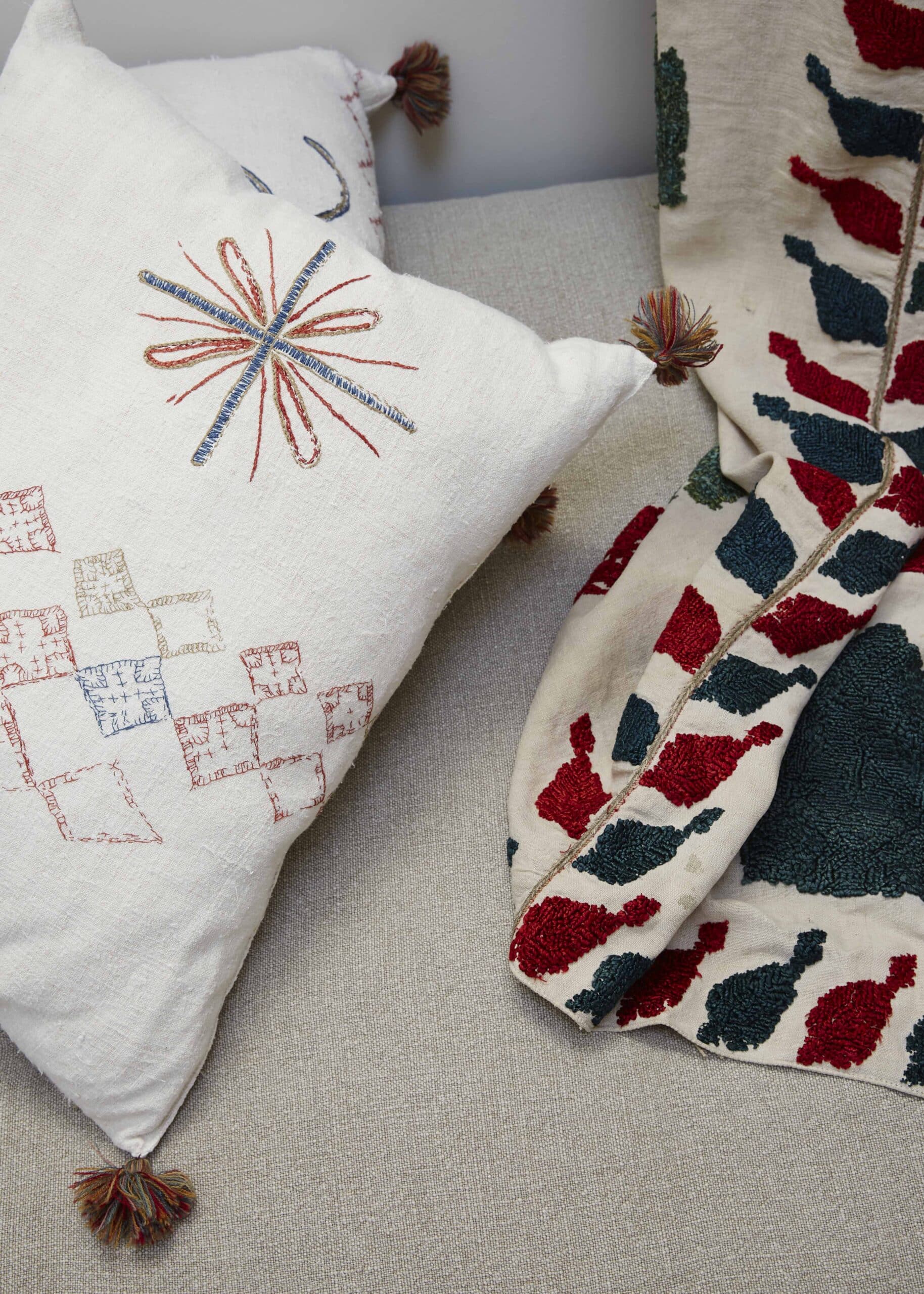 This project was featured by:
Elle Decoration
AD France
Calico Club