Bella Freud's home is a top-lit haven – a complete new-build that we designed to fit within a land-locked backyard. Strong colours, patterned reclaimed materials and vintage pieces, along with Bella's iconic style, create a playful, cinematic home.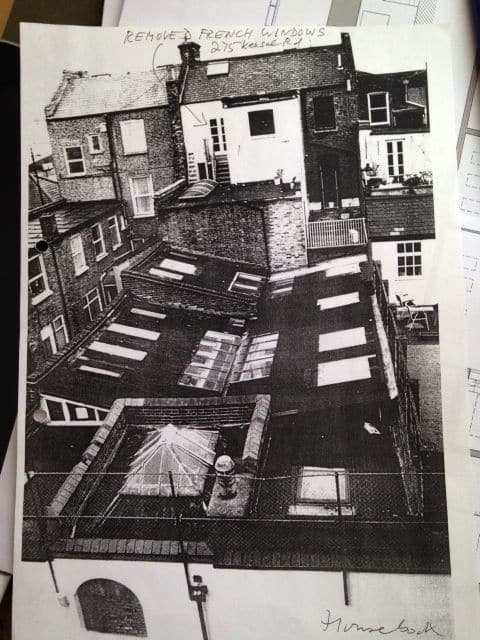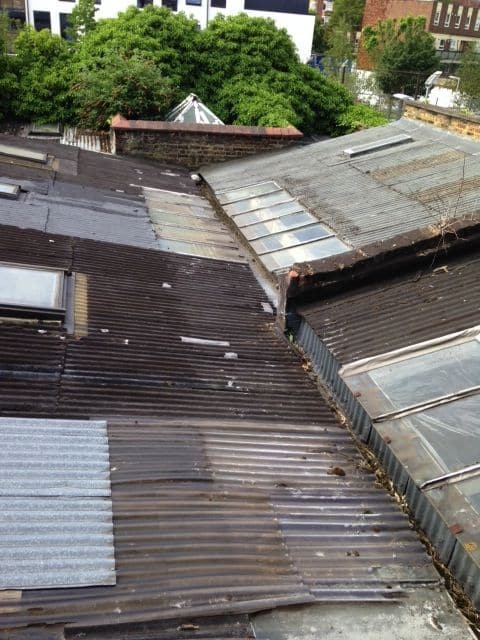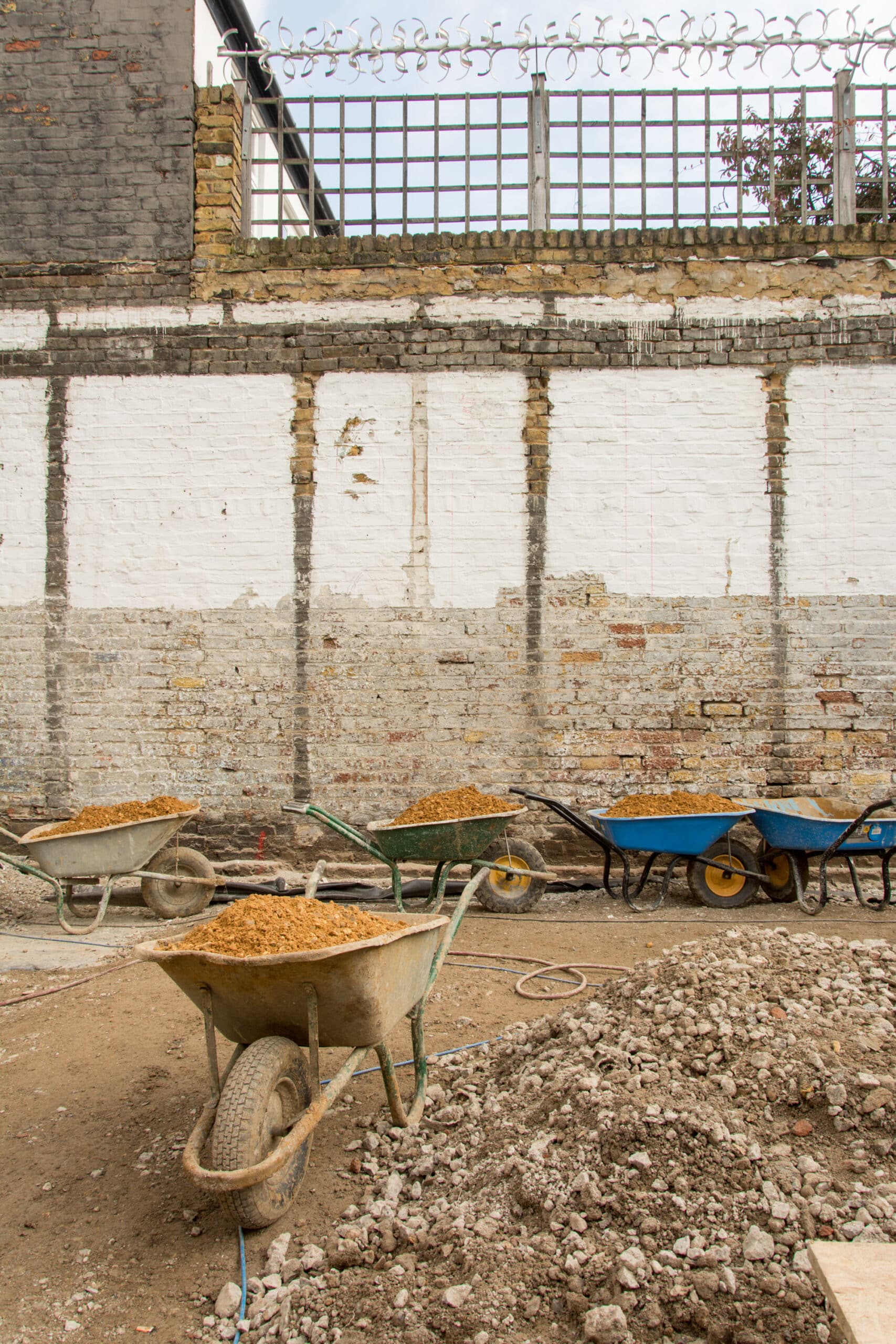 The original plot was a mishmash of post-war lean-tos and workshops, which we replaced with a 172 square metre box, with a room and terrace on top. Navigating the planning process, we oversaw the demolition of the existing buildings, which included the removal of asbestos.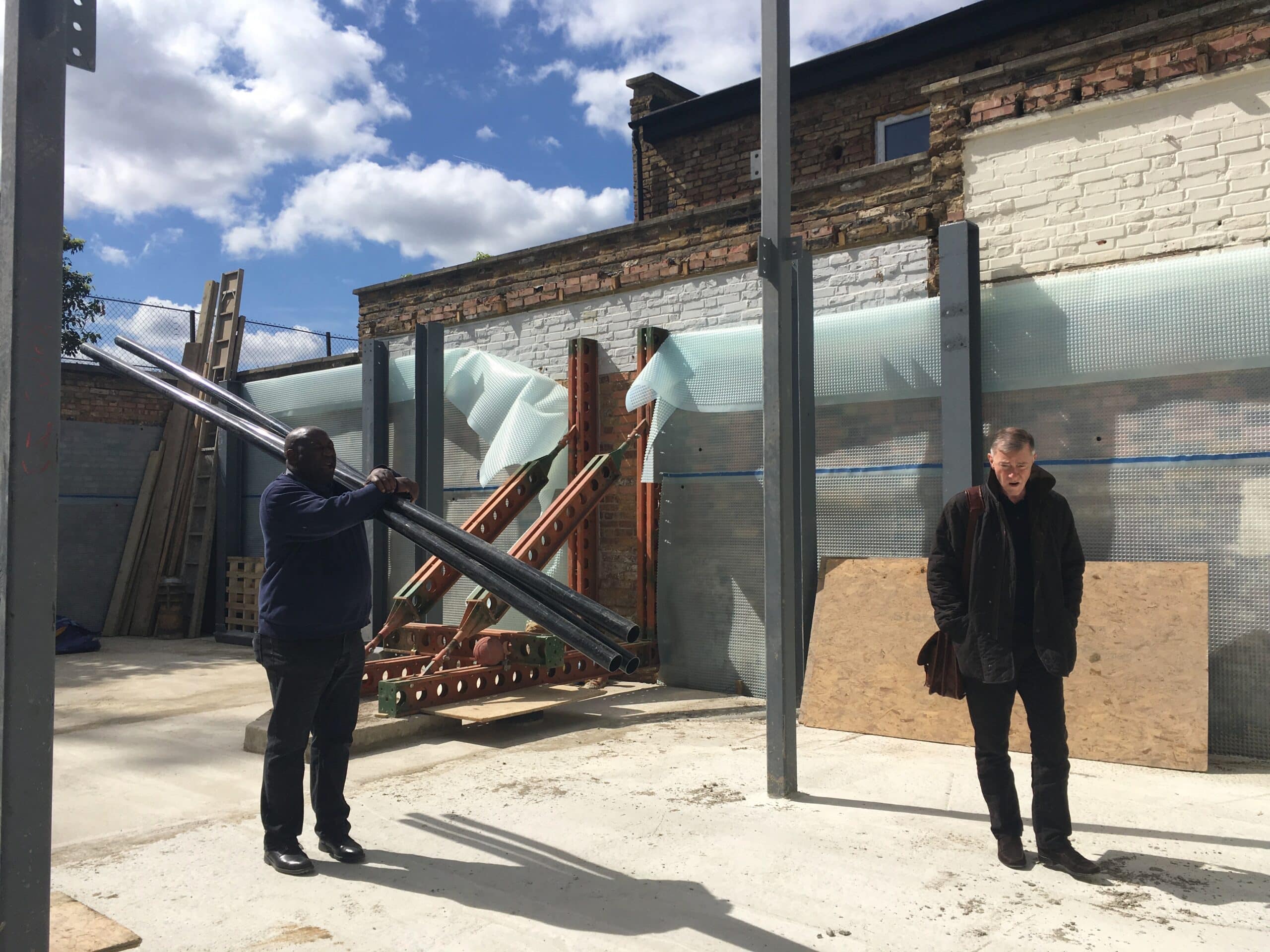 Fabricated from steelwork and timber, the new structure is designed to be future proof, ready to add an additional floor if ever desired. We added a large skylight in the main living area, which bathes the entire space in natural light and guests rarely notice that it is in fact land-locked.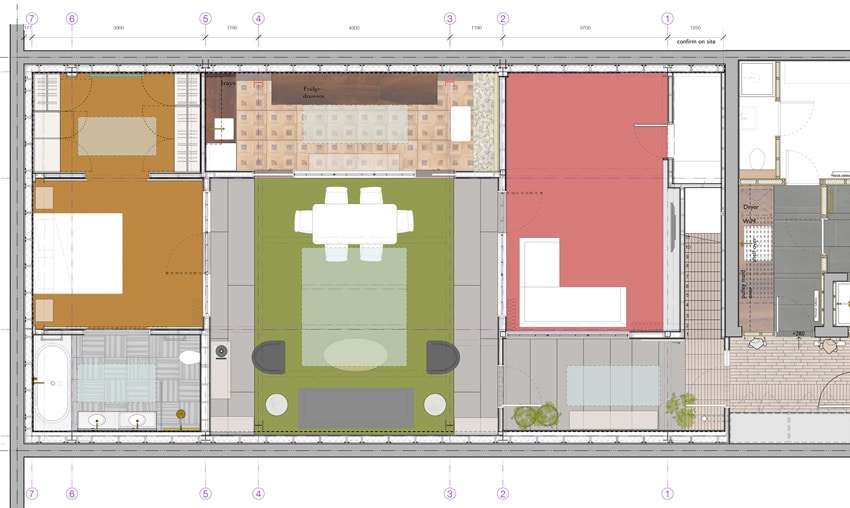 The layout centres around an internal courtyard-style living space. We had recently salvaged a spectacular collection of windows from London's Battersea Power Station, which we used to visually connect the surrounding rooms and extend the reach of natural light.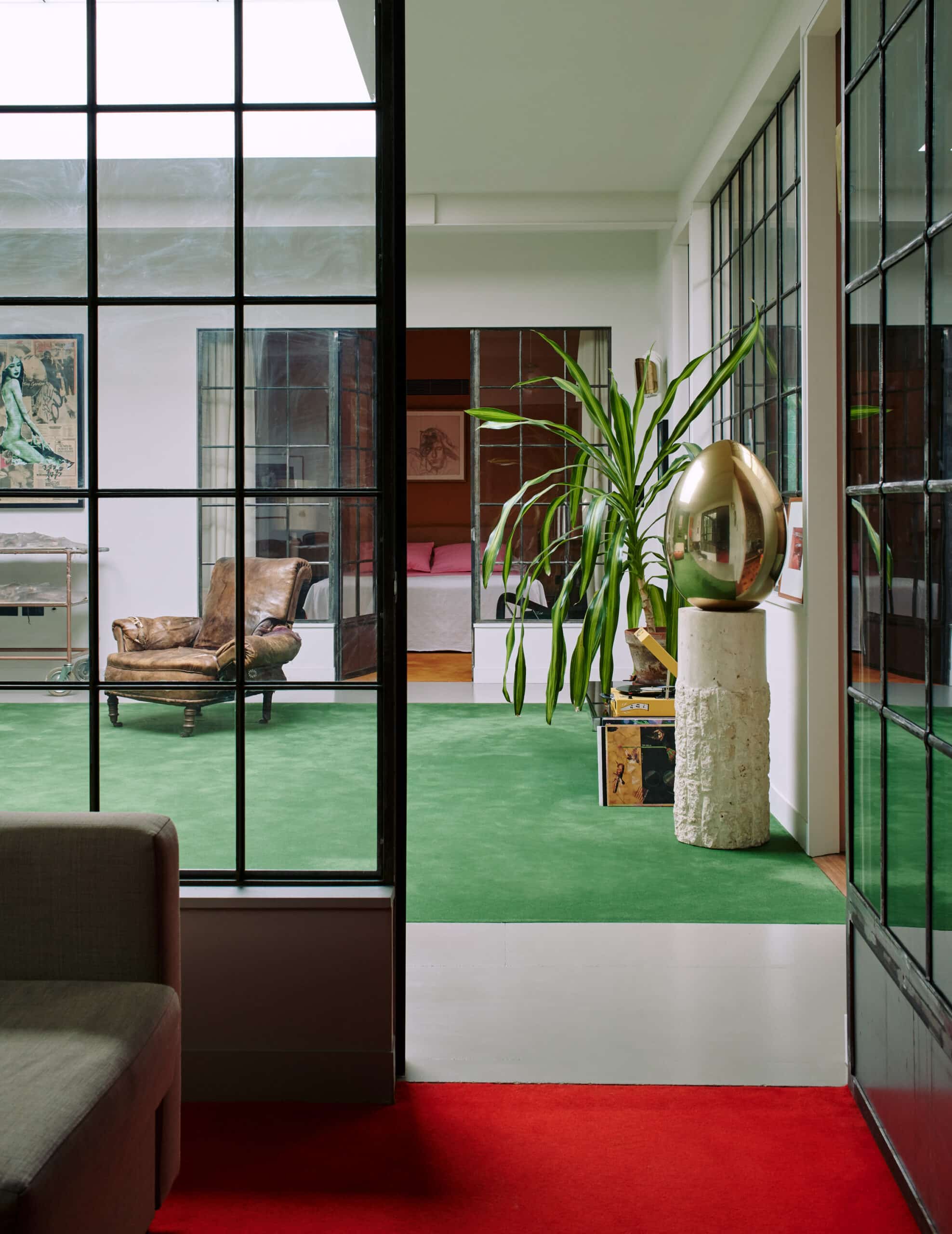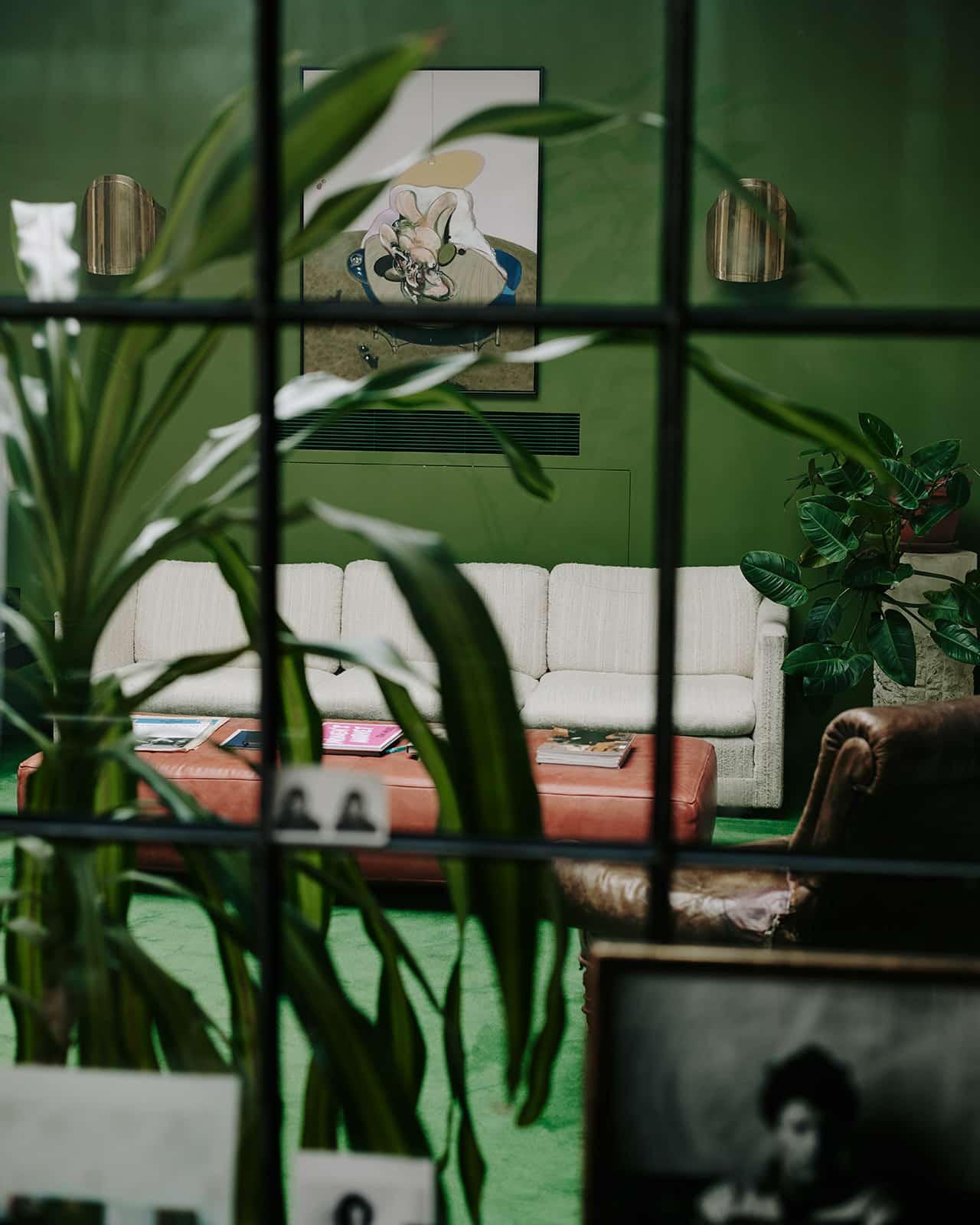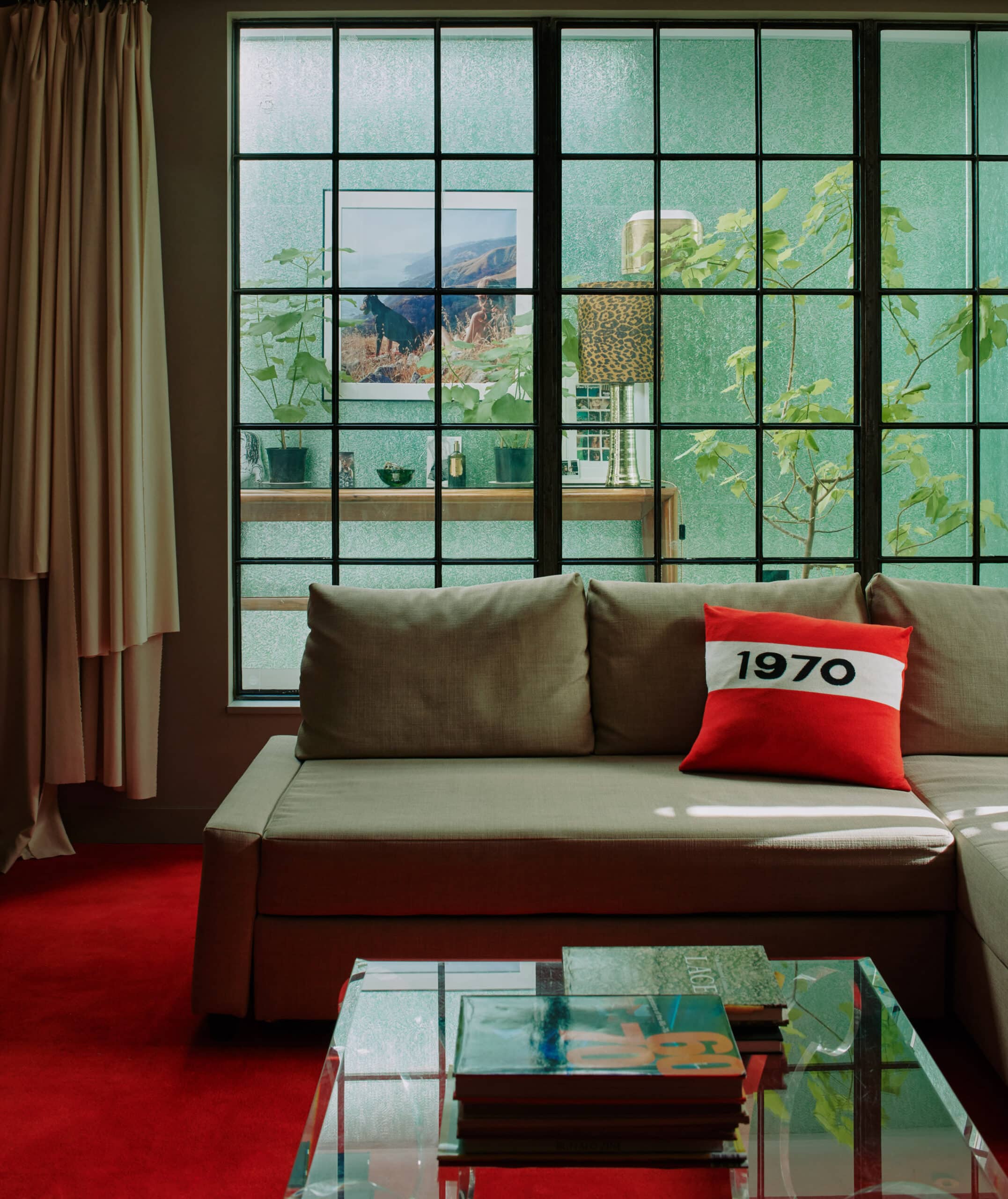 The kitchen, with its geometric parquetry and reclaimed iroko, has a feature wall covered in ornate Henri Rousseau-esque fabric that was once the lining to a pair of vintage curtains.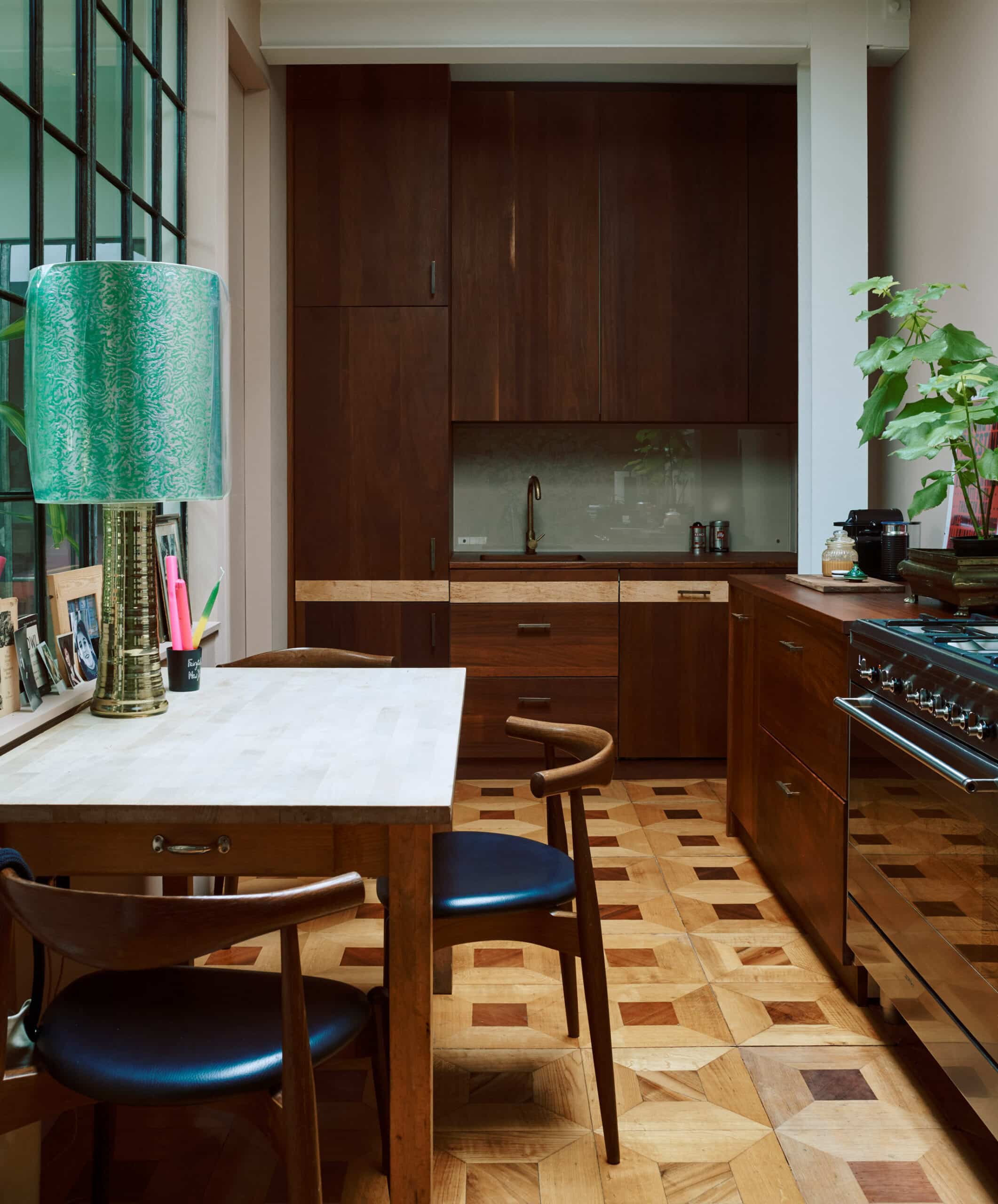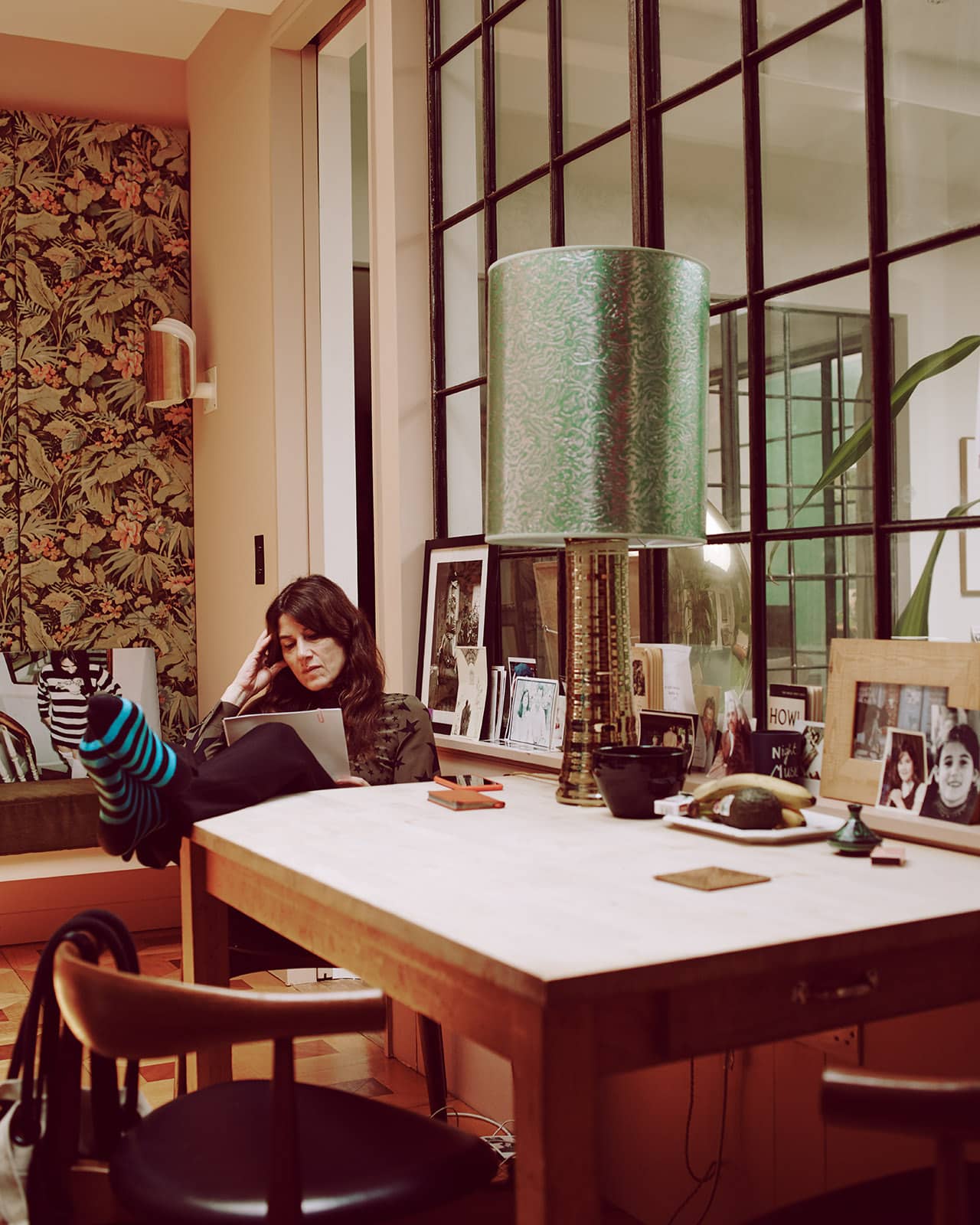 Bird's eye maple, rescued from an office demolition, was used to front the wardrobes in the dressing room, with a vintage Paolo Buffa chair sitting in the corner.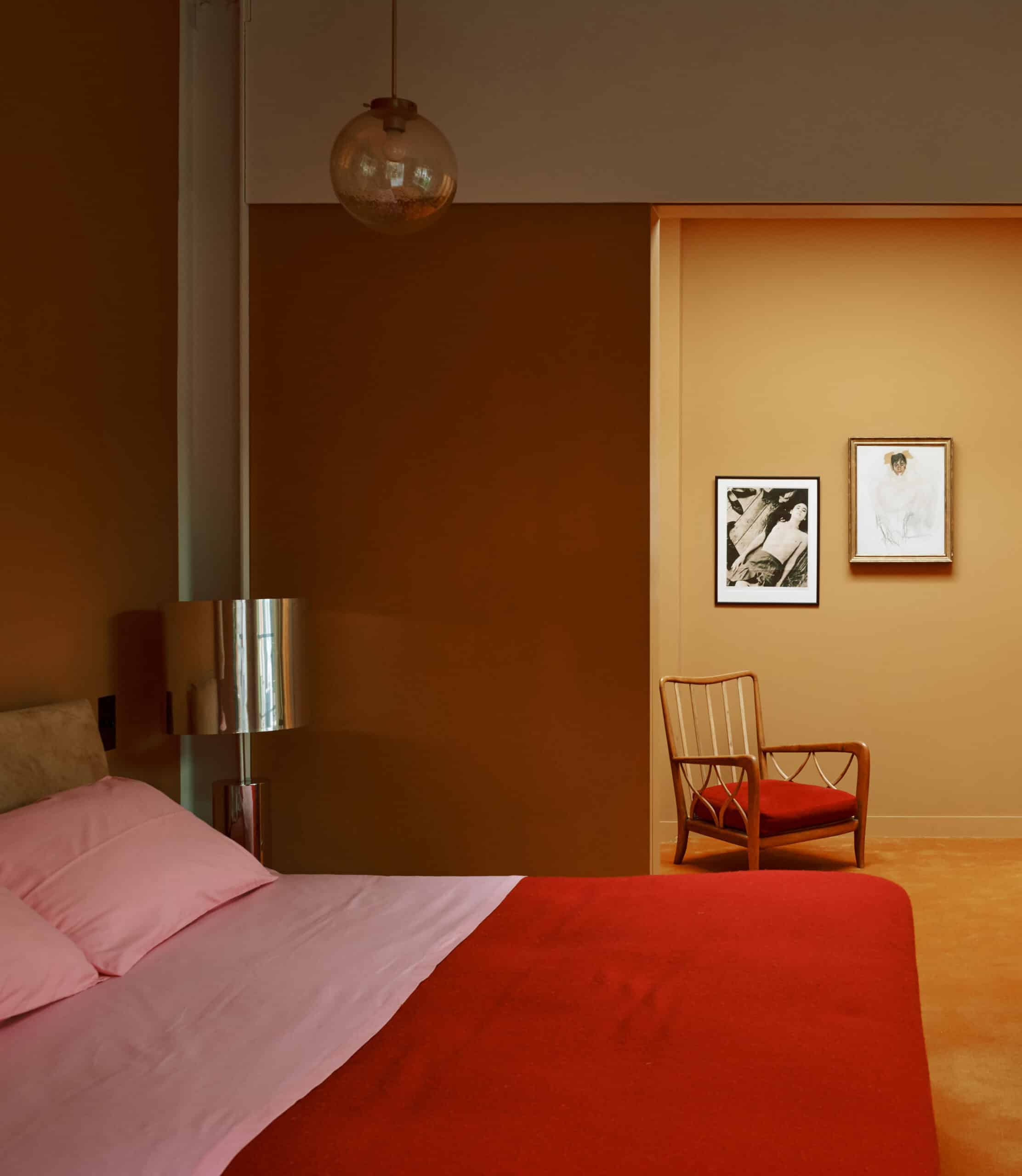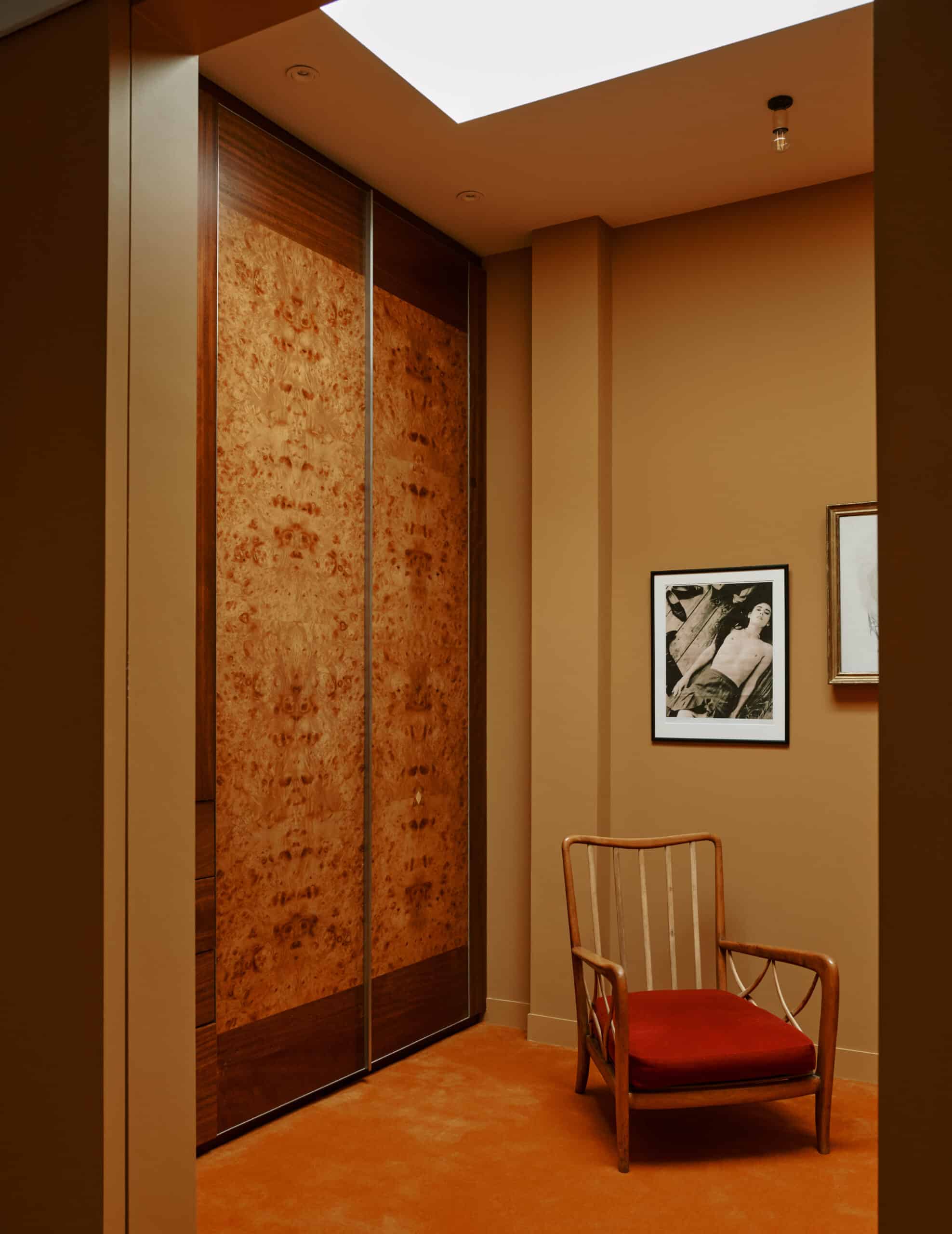 The bathroom twinkles with glass panels salvaged from Unilever House, reflecting the striking patterns of the salvaged marble floor.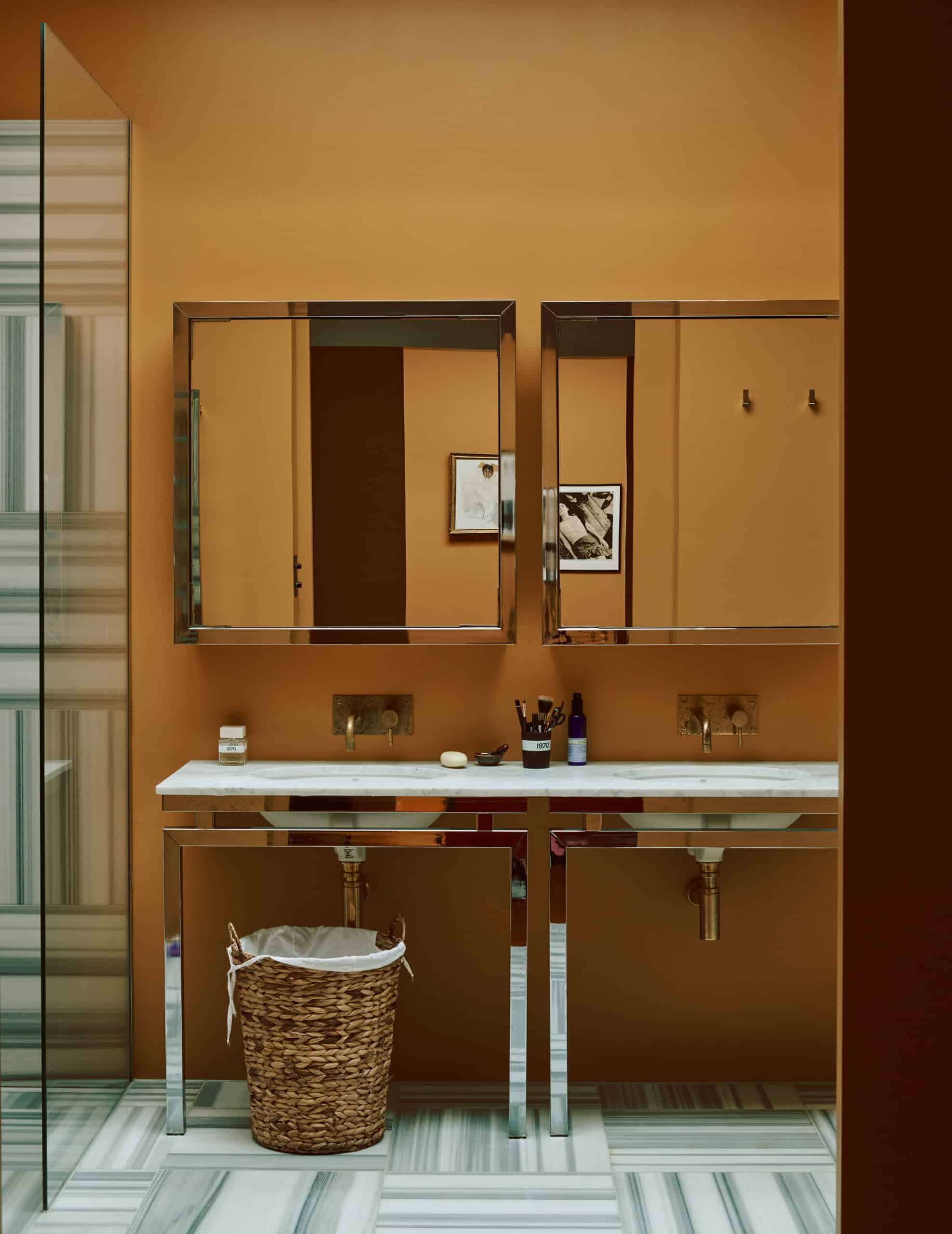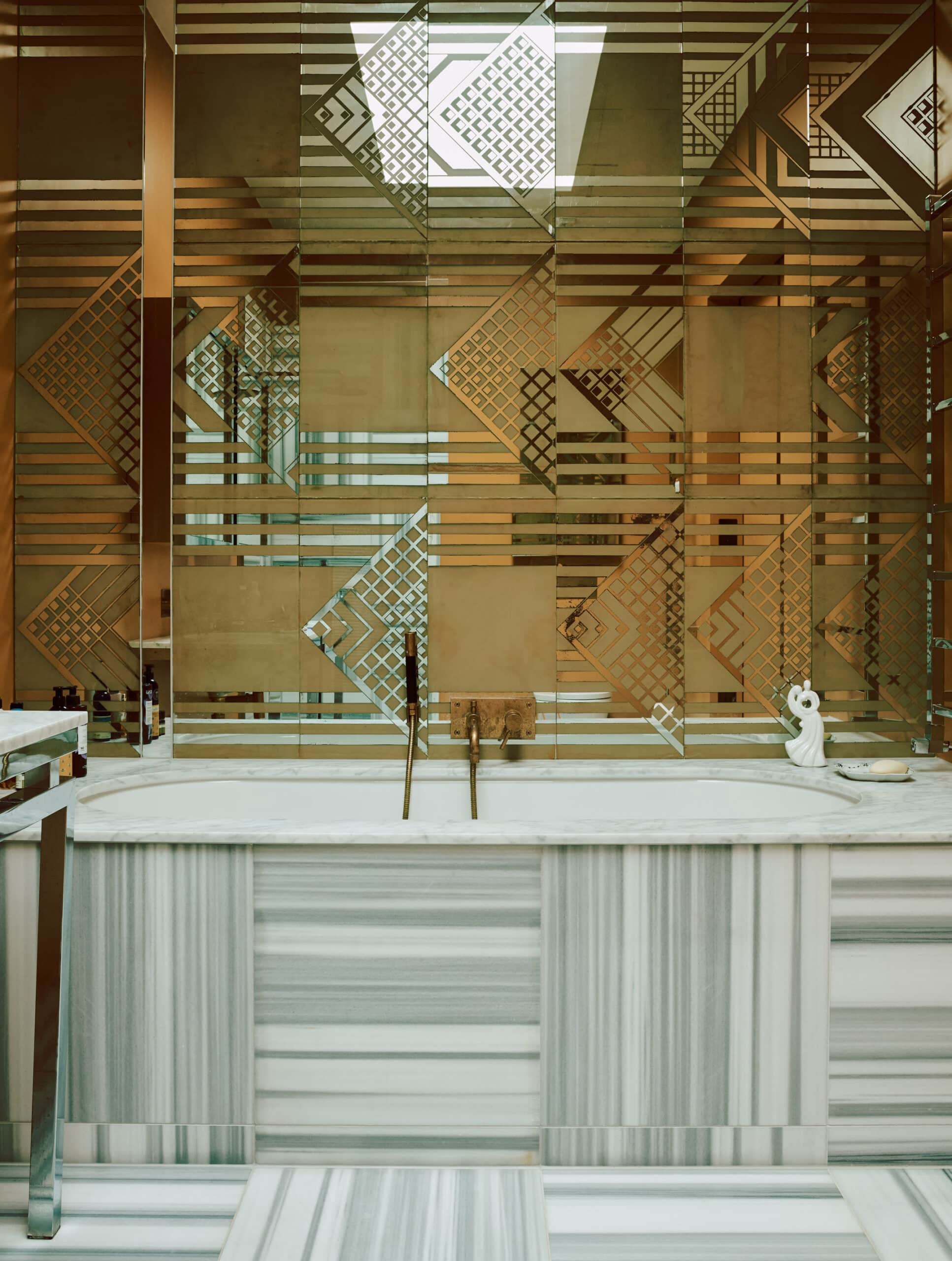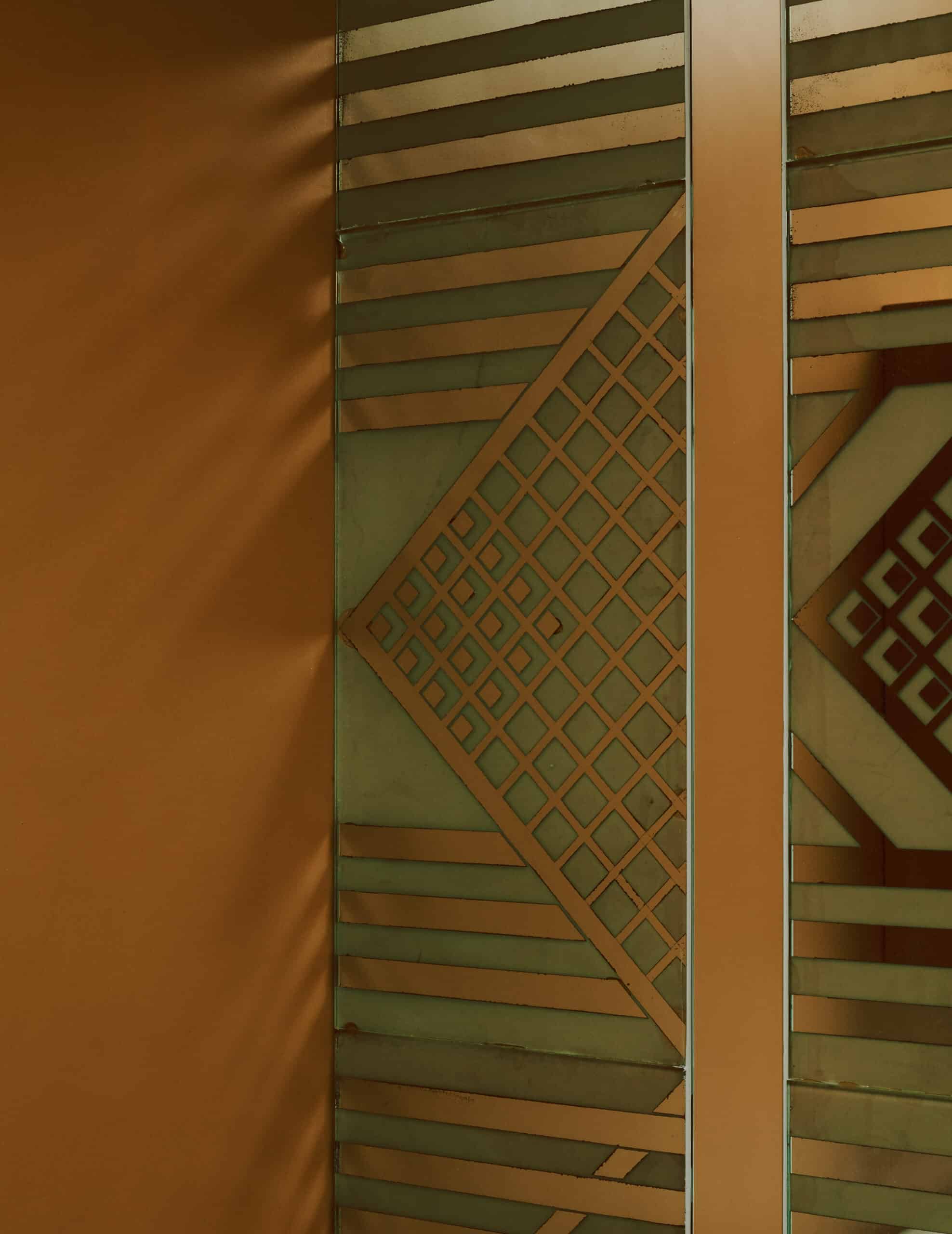 This project was featured by:
– The World of Interiors
– Vogue Living
– Architectural Digest DE
– Architectural Digest SPAIN
– Corriere Living IT
– AD Italy